Ahead of Ridley Scott's glamorous new crime drama House of Gucci hitting theatres worldwide, the Lake Como villa featured in the upcoming Adam Driver and Lady Gaga film has become available to rent for one night only via Airbnb.
The opulent residence – otherwise known as Villa Balbiano – was originally built in the 16th century for Italian cardinal, Tolomeo Gallio. About a century later, another cardinal by the name of Angelo Maria Durini took over the property and used it to host several lavish festivals and banquets (as he should). There are also frescoes on the wall that can be dated back to the 17th century by brothers Giovanni Battista Recchi and Giovanni Paolo Recchi, as well as ones by Agostino Silva.
RELATED: The BH Guide To Lake Como: The Most Romantic Place In The World
---
---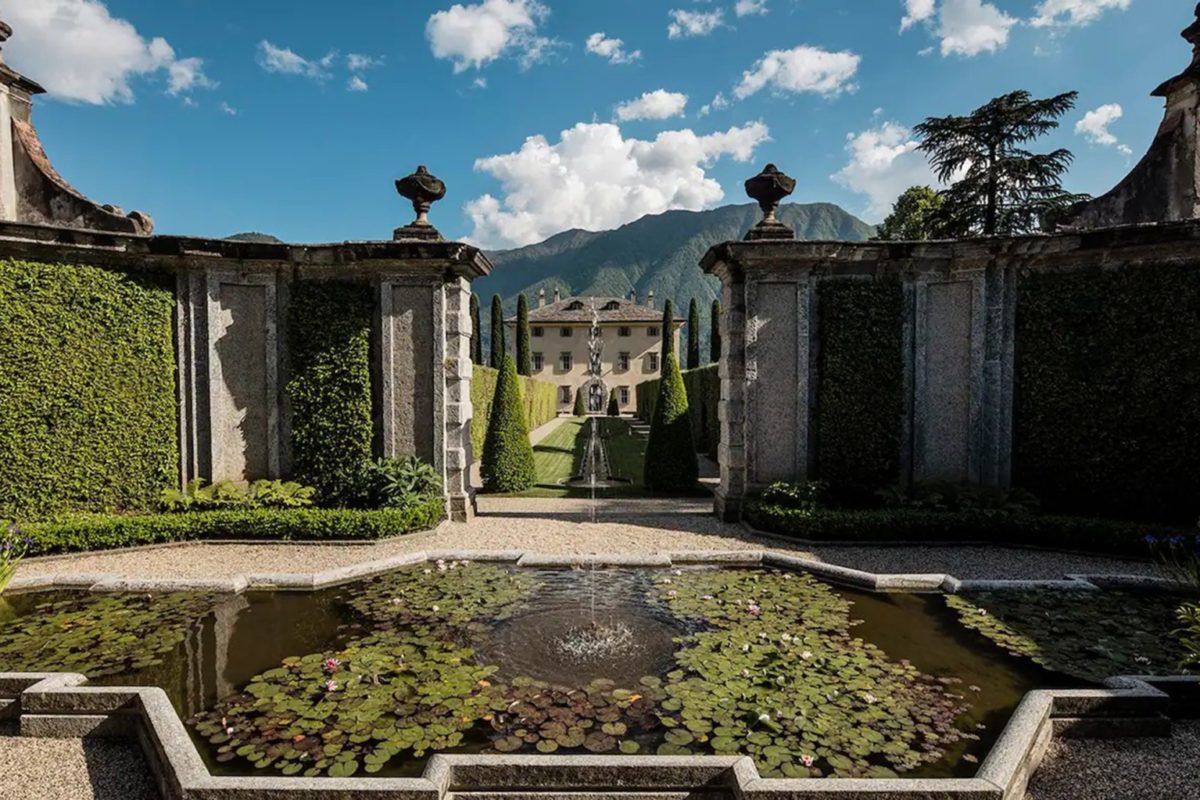 The villa has six bedrooms each designed by revered French architect Jacques Garcia along with six bathrooms. Taking full advantage of this incredible amount of space with its own slew of unique decorations sourced from Christie's and Sotheby's, the relatively understated plaster walls are a sight to behold; and the villa's luxurious atmosphere is continued through to its marble bathrooms, which is adorned with gilded gold mirrors and accents, as well as a deep soak tub that screams peak relaxation.
While the antique-filled interiors are certainly special, the property's exterior is the real highlight here. With a prime spot on Lake Como, complete with its own accompanying private pier and boathouse, guests will receive exclusive access to one of the largest lakes in Italy. And then there's the matter of Villa Balbiano's impressive garden, fountains, and swimming pool.
The house is only available for March 30th of 2022, and will only be extended to just one guest and their plus one – providing access to the home's first four floors and outdoor amenities. The cost? $1,555.
Keep an eye out for your chance to book it on December 6th at 12 PM EST.