The latest hot-topic show to hit streaming services has, for the past few weeks now, been wellness-gone-wrong drama Nine Perfect Strangers, based on a Liane Moriarty novel of the same name. Dominating the Amazon Prime Video bandwidth, with a strong cast led by Nicole Kidman, the show has been ticking all the boxes for Emmy bait. Although particular attention has landed on the actual setting for the miniseries – the stupidly named Tranquillium House, a fictional luxury wellness retreat in California. In reality, that lush escape is the slightly obscure Soma Meditation Retreat in Byron Bay, a 10-bedroom estate, now unsurprisingly in such high demand that it's been officially listed as a rental on Airbnb.
Featuring a freshwater infinity pool, a communal fire pit, a central dining area for up to 16 people, and a defining geodesic yoga dome looking out over sweeping hinterland views. The estate, which should be henceforth known as the Nine Perfect Strangers retreat (in the show: 'Tranquillum house'), is part of a larger property available for approximately $8,580 per night. The luxury rental is roughly a 10-minute drive from Byron Bay town centre but is still isolated enough on its own block overlooking a 22-acre forest.
Whether or not the Nine Perfect Strangers retreat is shrouded in the same reinvigorating energy as is touted by the fictional resort's director, Masha (Nicole Kidman), such a pristine escape should easily be a quintessential stay for any group of mates looking for a post-lockdown wind-down. There are 10 bedrooms, 11 bathrooms, and enough space for eight cars – so that $8,580 nightly price tag should divvy up quite nicely if you've got a full party of wellness cowboys willing to chip in.
---
---
It's looking like the perfect health and wellness resort for stressed city dwellers. In the actual show, which also stars Melissa McCarthy, Michael Shannon, Regina Hall, Luke Evans, and Bobby Cannavale, the remote health resort promises healing for tired minds as nine strangers with related stories come together to seek reinvigoration. In real life, things might not be so different. Soma is an absolute sanctuary.
The ultra-modern Soma wellness retreat doesn't just have the hit Hulu show under its belt when it comes to celebrity profiles. Byron local Chris Hemsworth has been known to visit the property from time to time to film content for his fitness app, Centr.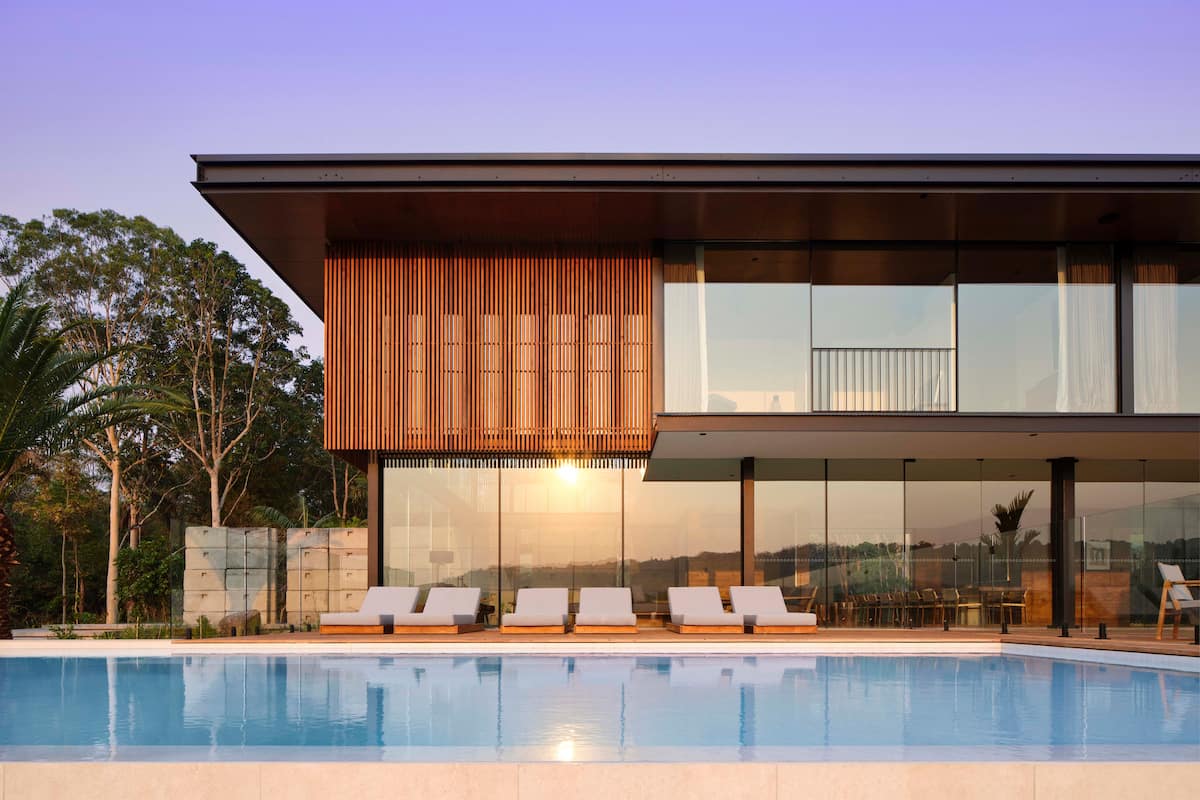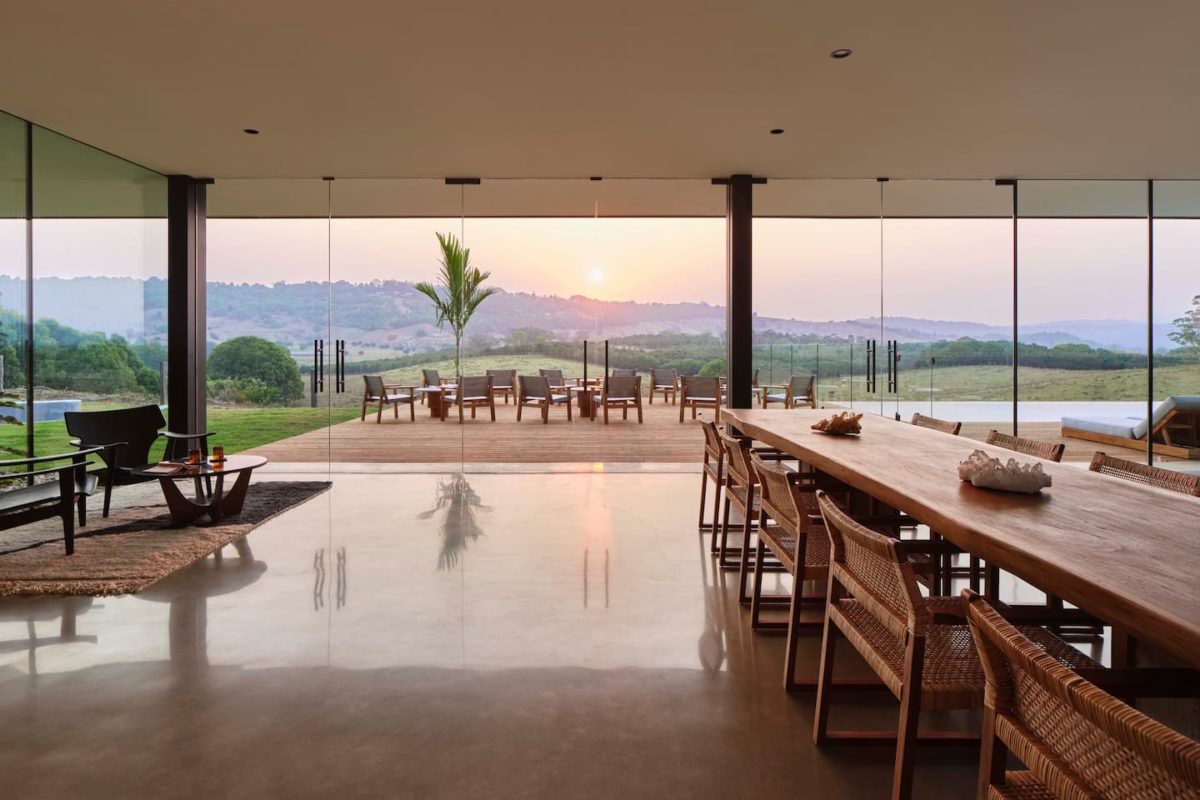 Aesthetic obviously has a lot to do with the appeal here. It doesn't just pass as a luxe eco-escape that well-heeled Big Sur locals would lap up, it's easily one of the more imposing properties of any kind in Byron Bay's lush hinterland. The floor-to-ceiling glass windows dotted around the property help bring plenty of natural light in to bounce off those modern concrete and wooden finishes. Not to mention the rolling hills of the surrounding Ewingsdale region.
The Soma retreat was built by tech entrepreneur Peter Ostick in partnership with wellness and medication practitioner Garry Gorrow, geared as being the "ultimate sanctuary away from civilisation." While you don't need much motivation to get away from Byron Bay locals these days, it's a compelling reason to uncouple from the reality Australia is living through right now.
Soma is obviously part of Airbnb Luxe, which means it's passed the 300-point inspection the rental platform uses to curate its listings. It certainly helps that the property offers guests a whole heap of wellness-based activities. While they might not be as oddball as the digging-your-own-grave activities seen in Nine Perfect Strangers, they fall under the regenerative meditation courses, breath and bodywork sessions, Ayurvedic meals (prepped by a specialised chef), and standard services like housekeeping, pantry and fridge pre-stocking, and airport transfers.