Vito Corleone's stately home in seminal 1972 classic The Godfather is now available on Airbnb for a very limited time, thrown up on the booking platform as a celebration nodding to the film's 50th anniversary. The legendary mafia flick features the New York State mansion more than a few times throughout, with Vito Corleon (played by Marlon Brando) living large in the luxurious English Tudor home, which is now listed as a 30-night stay at a rate of US$50 (~AU$72) a night – or ~AU$2,178 for the month. Listing The Godfather home on Airbnb follows a number of pop-culture stays that the booking platform has promoted over the past few years.
The five-bed, seven-bath house is located at 110 Longfellow Avenue on Staten Island and offers around 5,280 square metres of living space. While the 1930s exterior still looks very much like it did in the classic film, the interior isn't exactly what you'd expect.
It's modern throughout, from the English pub-inspired bar in the basement to the games room, a reasonably sized gym, eat-in kitchen with granite countertops and two grand fireplaces. In the backyard, the saltwater pool is framed by charming old stone walls which border the property.
---
---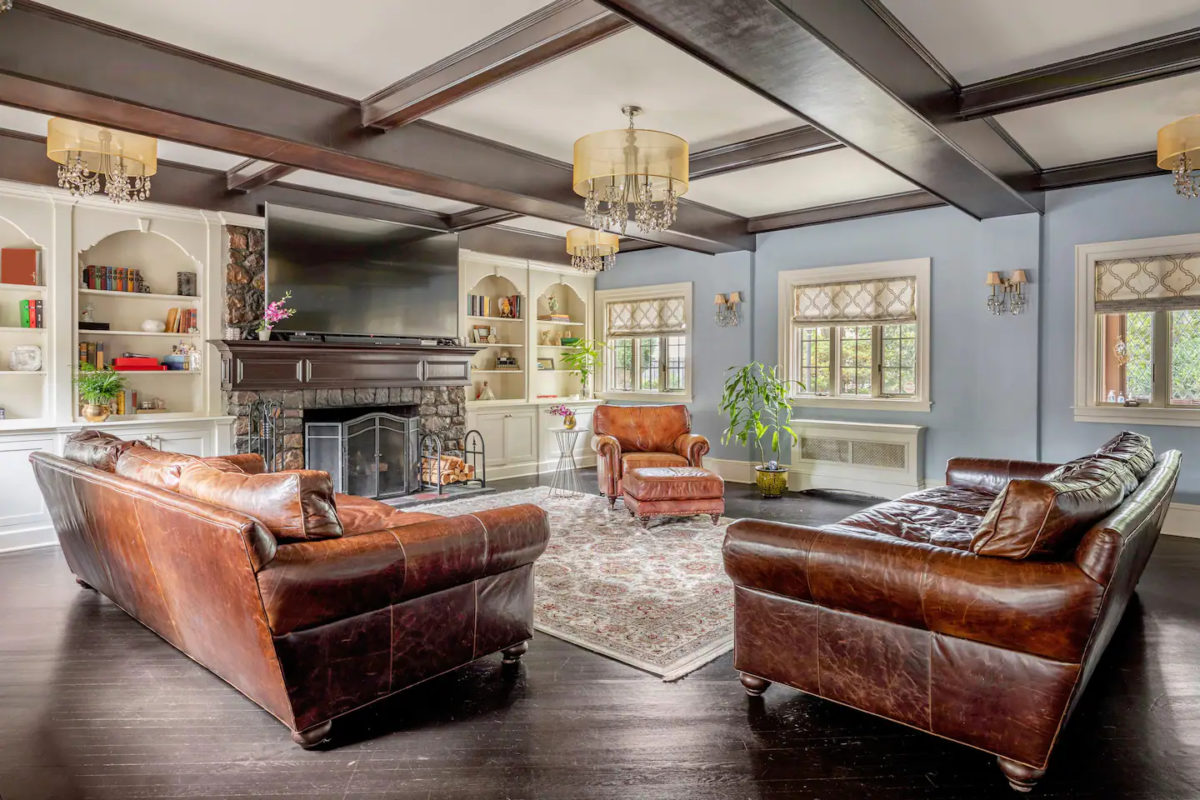 Fans of The Godfather competing for a booking will have to be fast, however. Only one person can book the entire home for one month, with the stay starting on August 1st and ending on August 31st. Bookings for The Godfather home open at 1 pm EDT on July 27th, so obviously you'll need to be ready by done if you want to nab the booking before grabbing some mates and jetting off to Staten Island, New York for what is really a once-in-a-lifetime stay.
As mentioned above, these kinds of pop-culture listings are nothing new for Airbnb. The booking platform has previously listed properties associated with Home Alone, The Fresh Prince of Bel-Air, and Nine Perfect Strangers. Last year, there was even the opportunity for NBA fans to stay at Scottie Pippen's Chicago mansion.
Although none have been arguably the most famous home in mafia film history. The stately home last sold in 2016 for US$2.4 million (~AU$3.4 million), and it's clear the new owners have fully leaned into the fact that it will forever be known as The Godfather home.