I'm trying to remember what I was doing at 26 years old, certainly wasn't building a stunning lakeside retreat for me and my friends to 'enjoy good music', as was the brief to Cadi Arquitetura.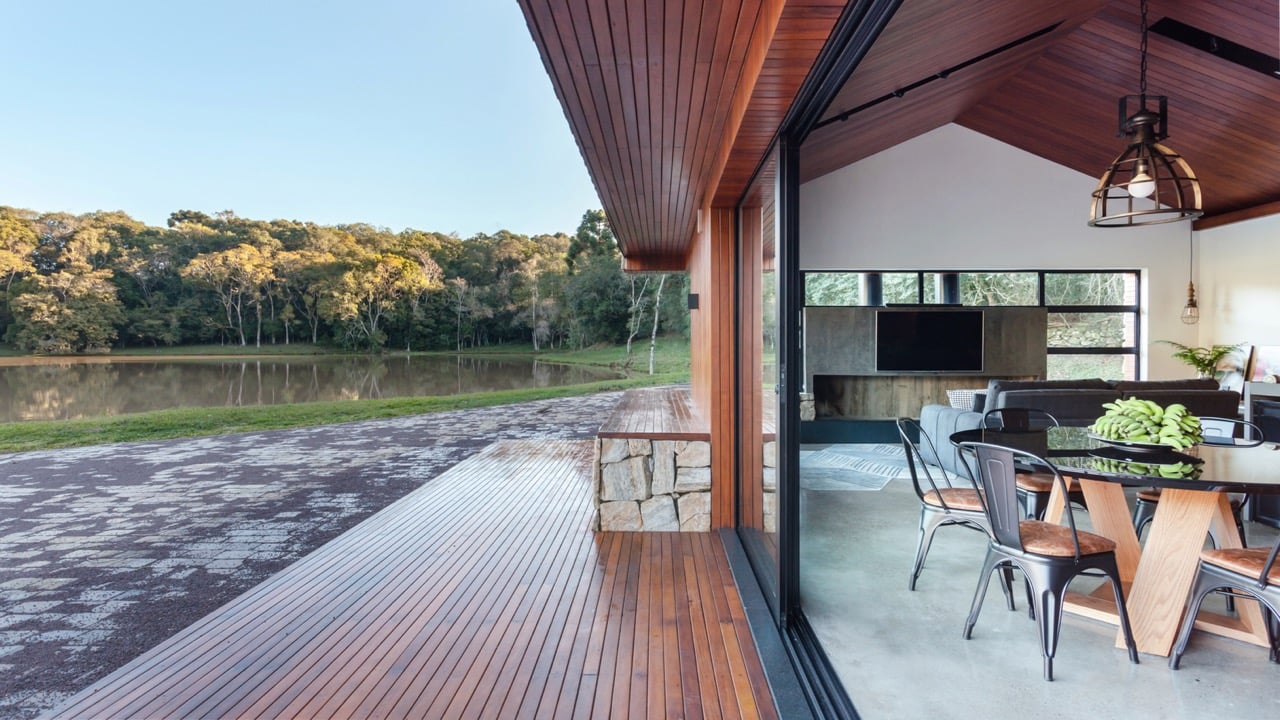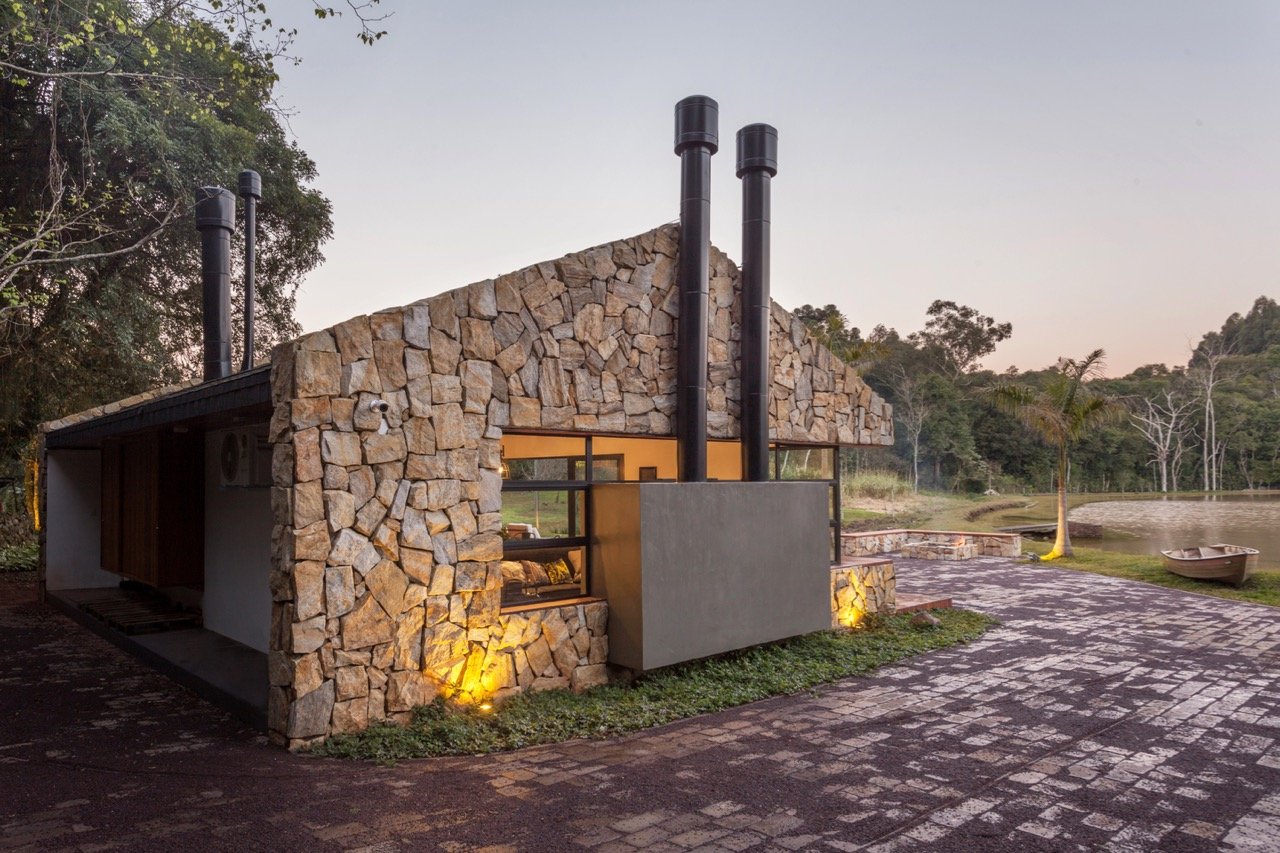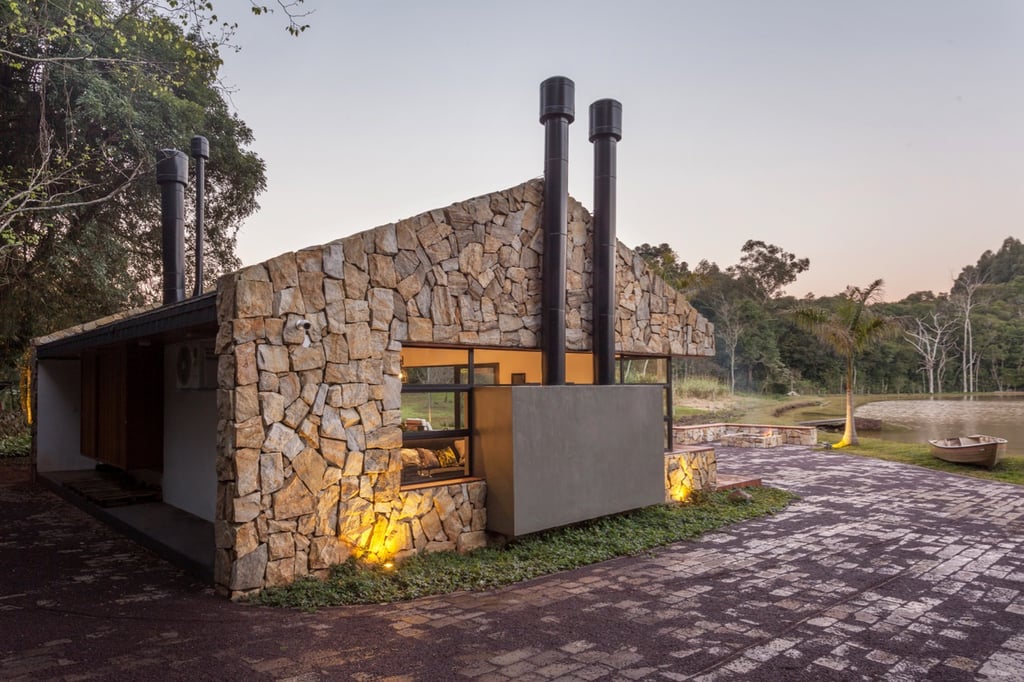 The 26-year-old owner, a prominent local DJ, required a refuge in the middle of nature, perched atop the mountains of Rio Grande do Sul near the city of Imigrante. The 96m² cabin is purpose-built for leisure and thus has no bedrooms, just a living space, bathroom, kitchen and dining facilities which open onto a large courtyard by the lake with decking bench and a floor grill also used as a fireplace.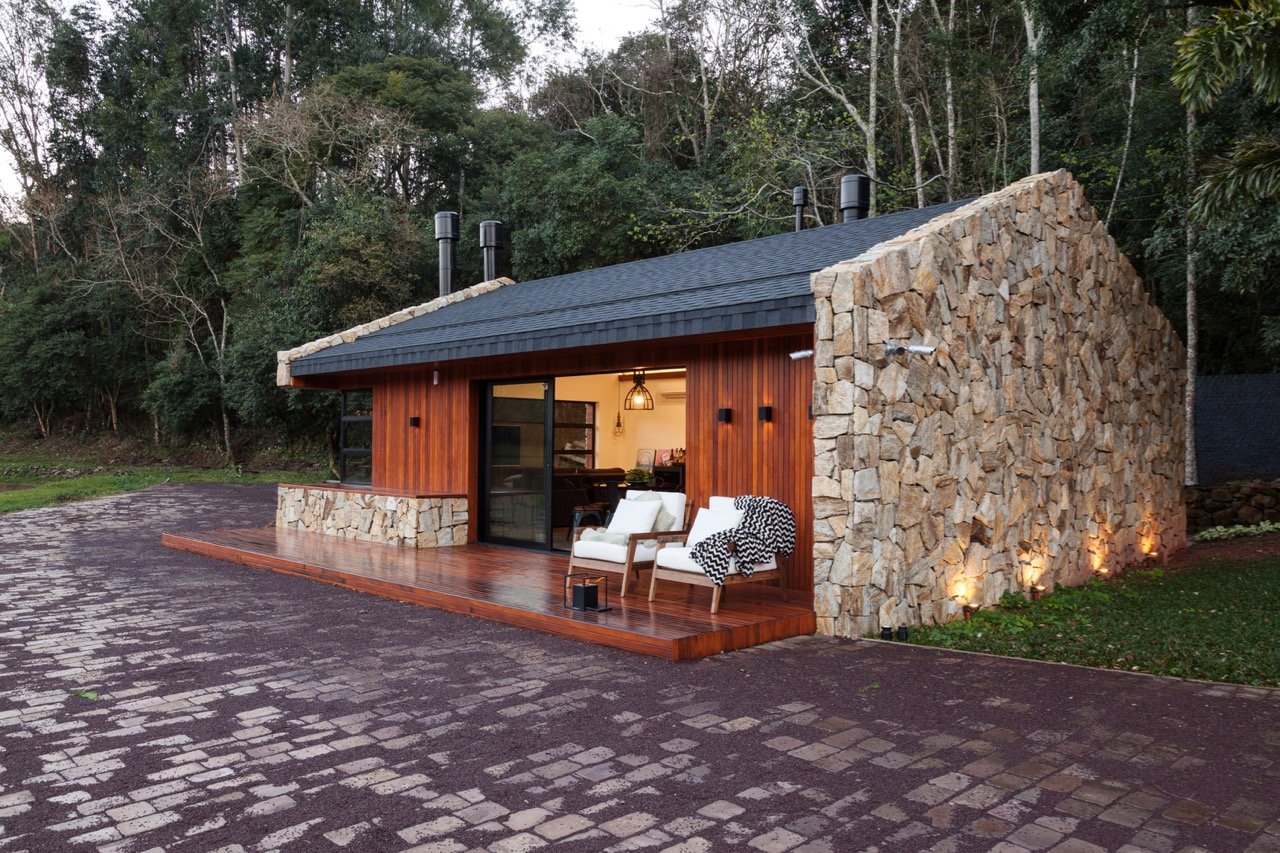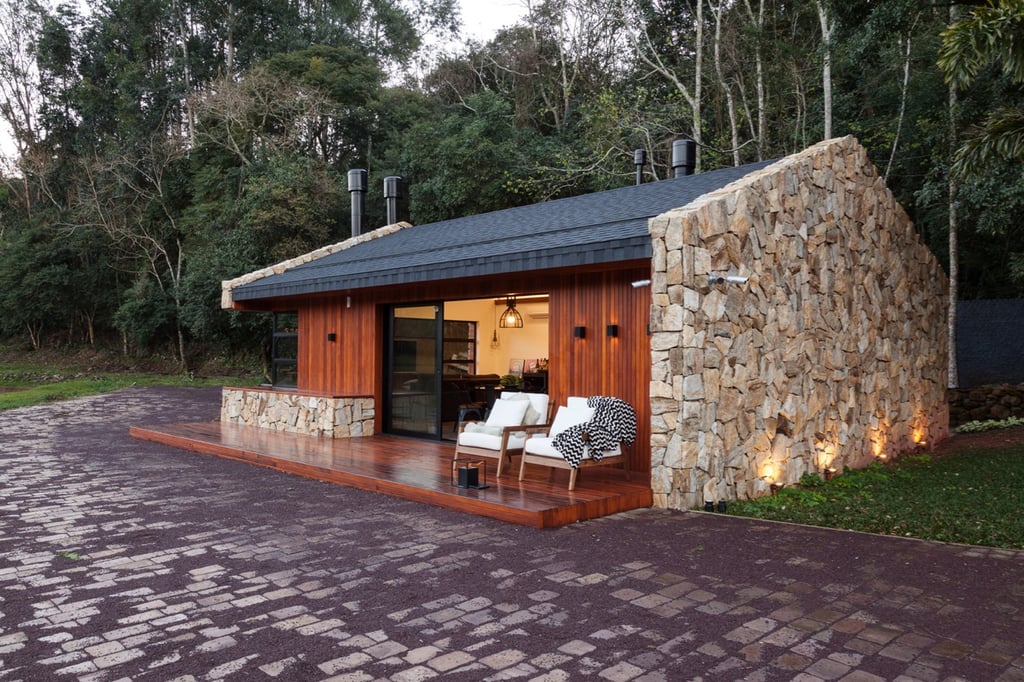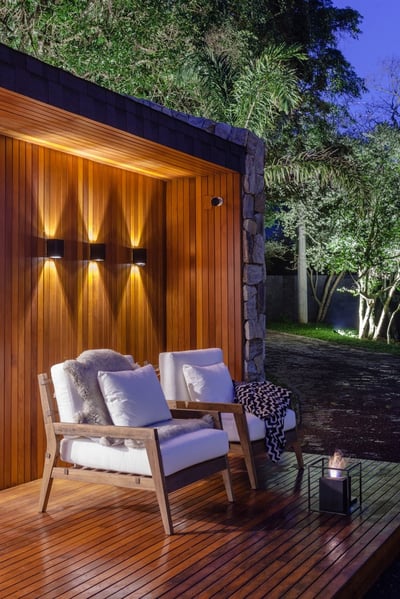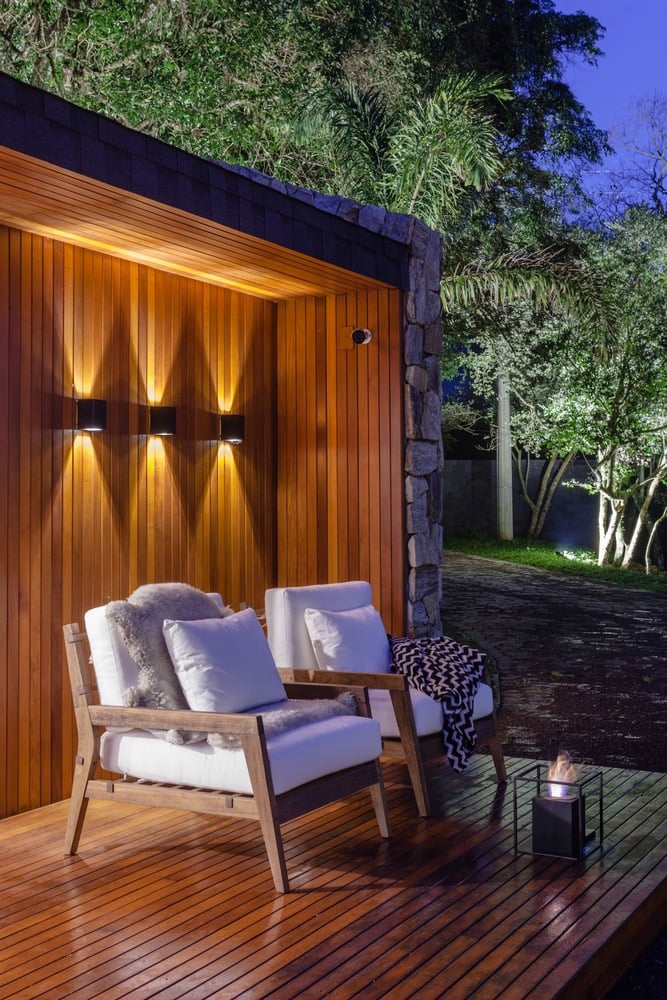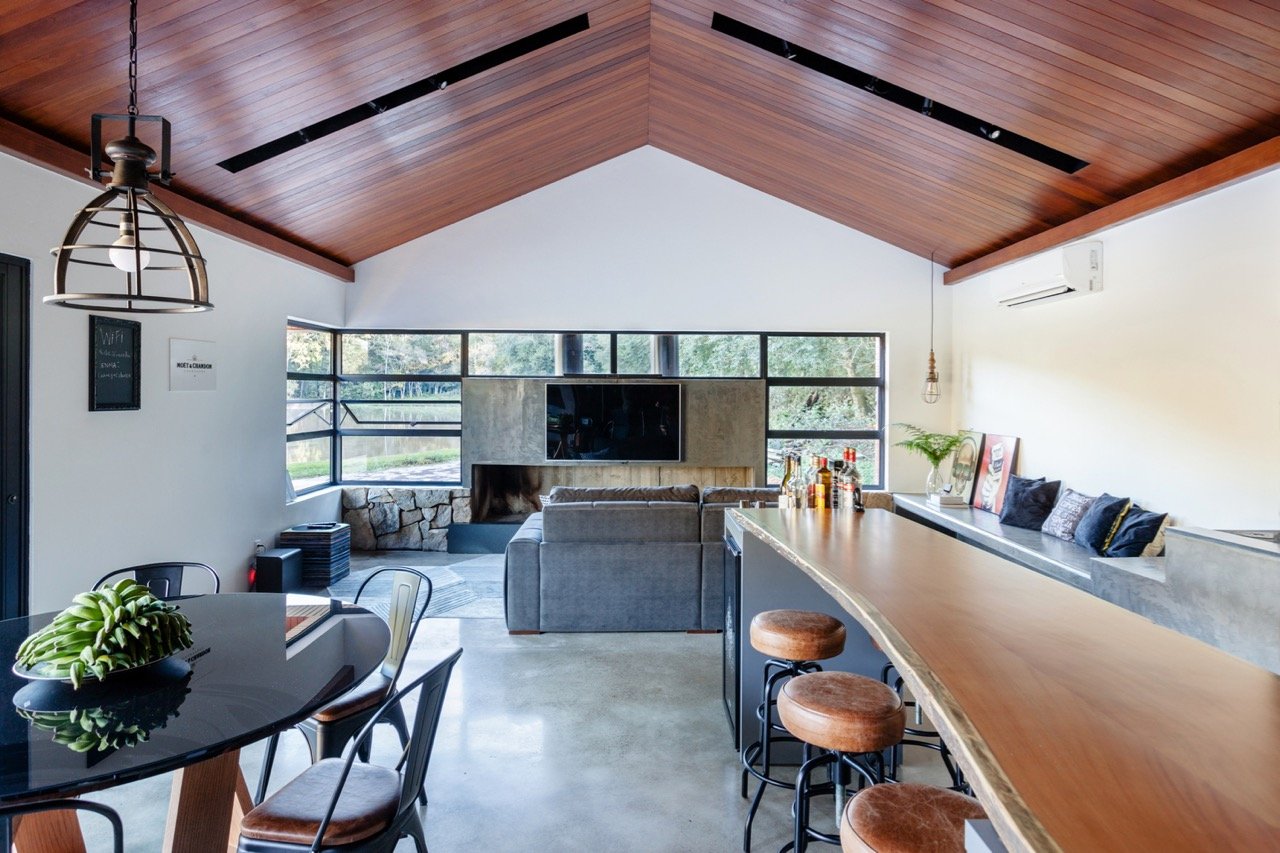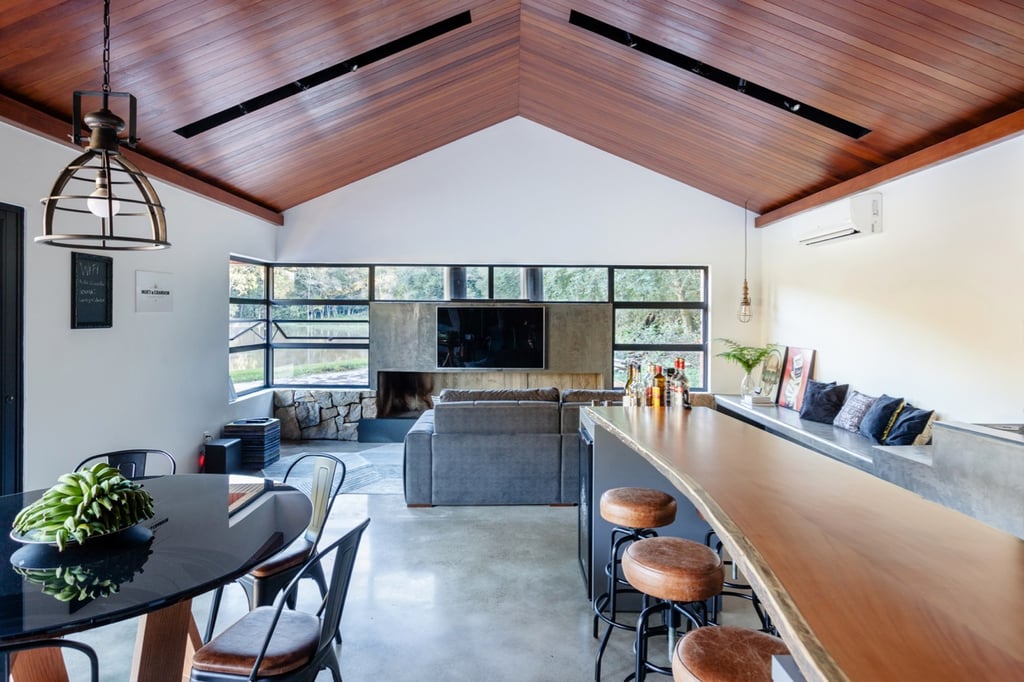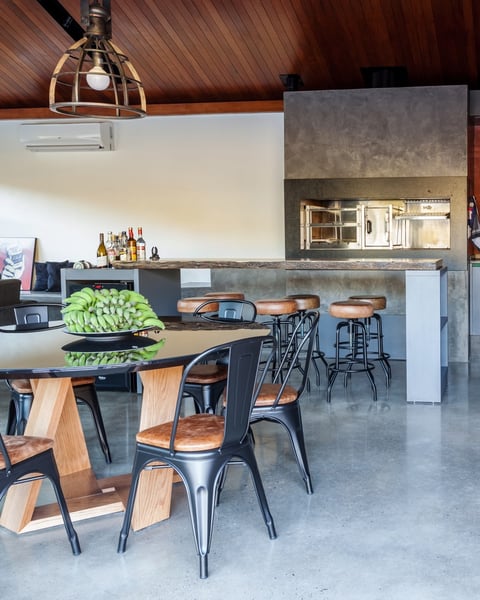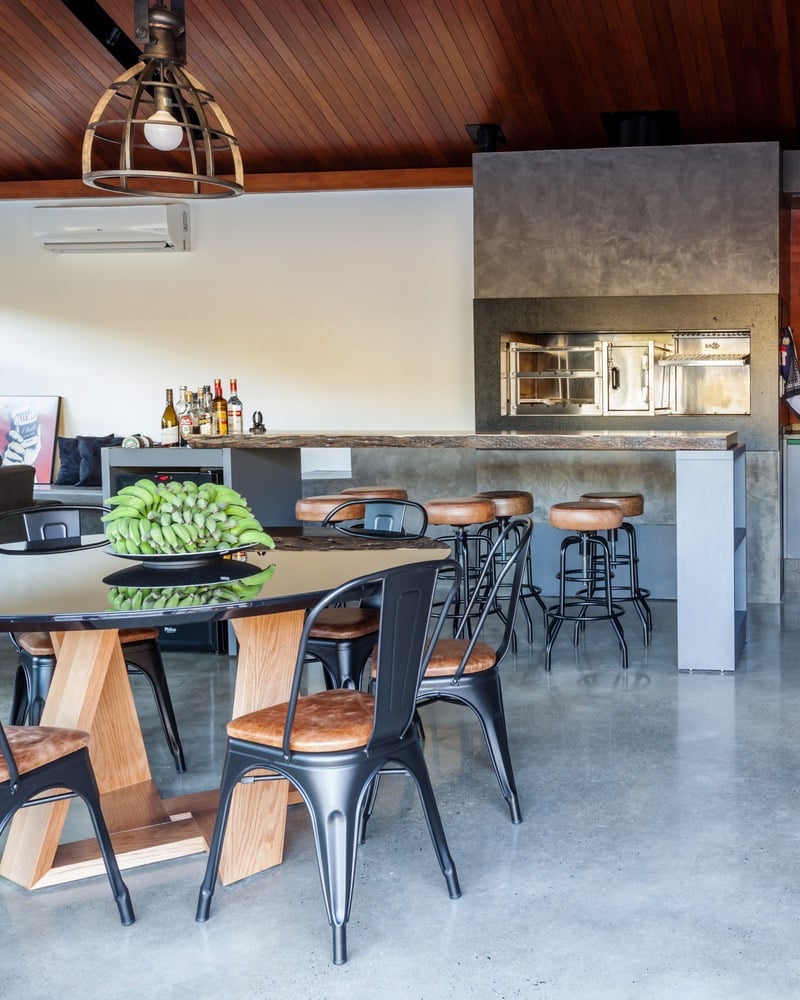 The surrounding scenery inspired a rustic style with extensive use of wood and Jacarandá stones in their raw state, that is, without mortar between them reminiscent of the existing taipas in the place. The interior features industrial styling, complemented by a 3m wide fireplace and warm wood and leather surfaces that create a relaxed and homely vibe.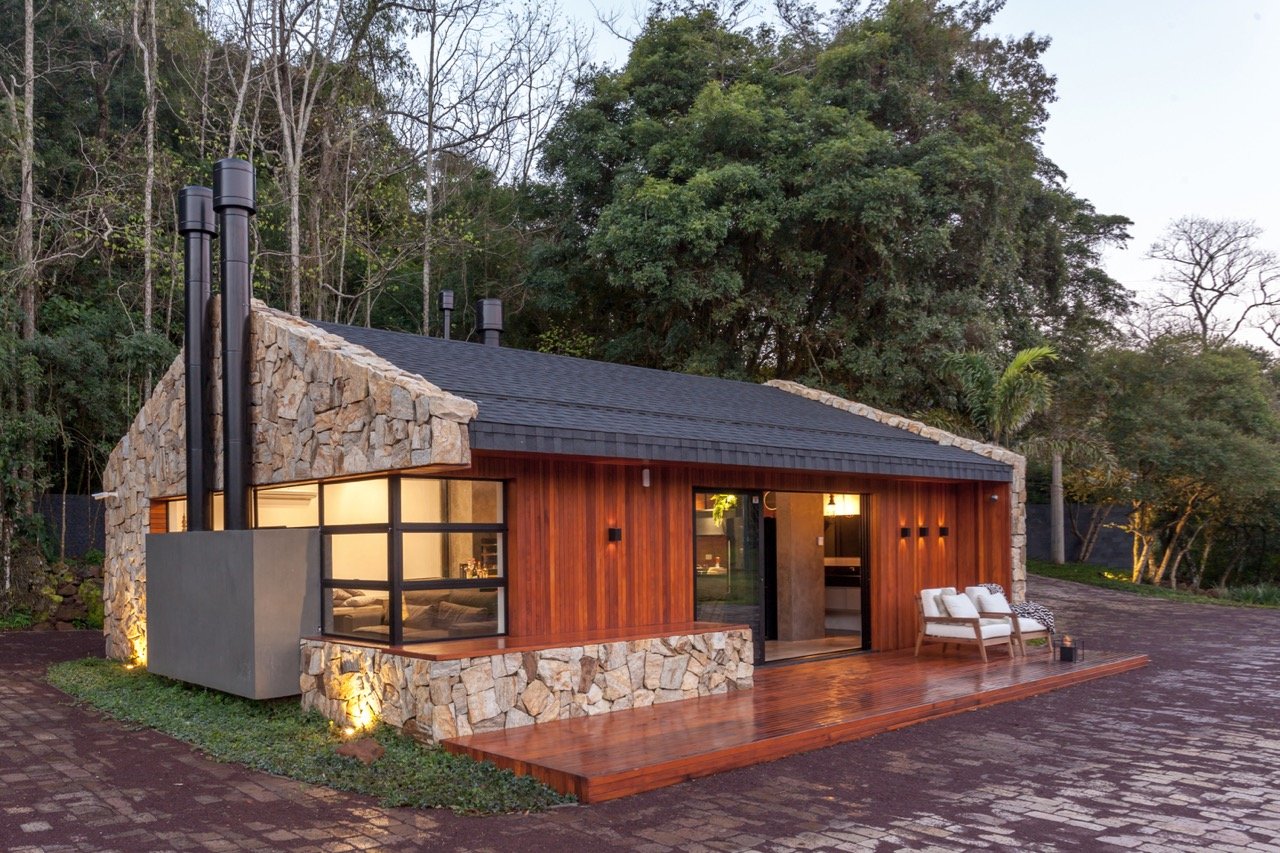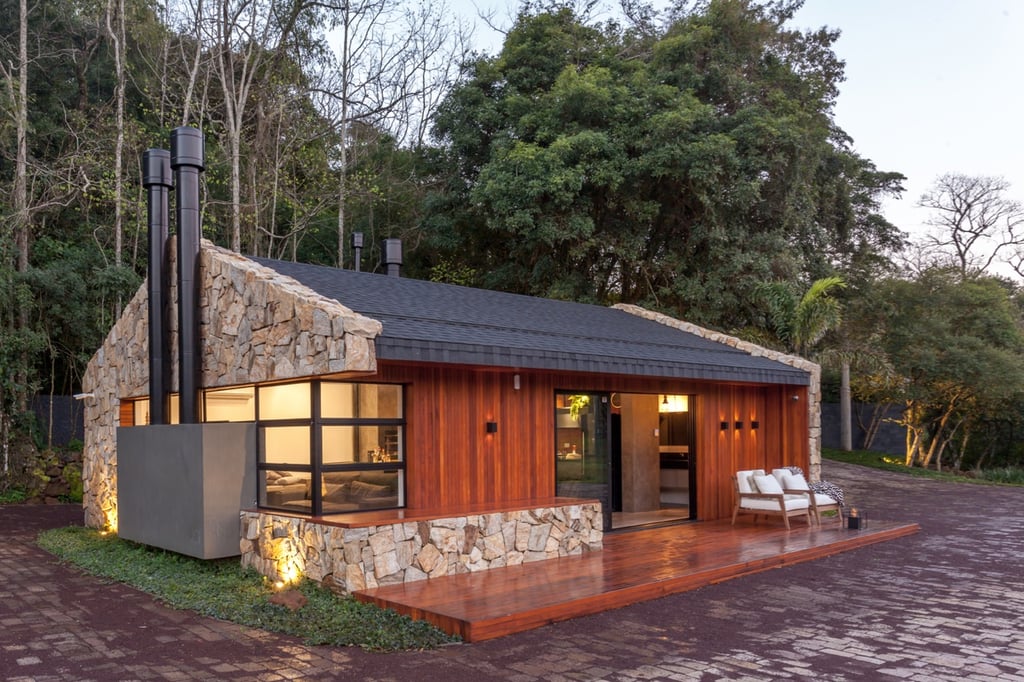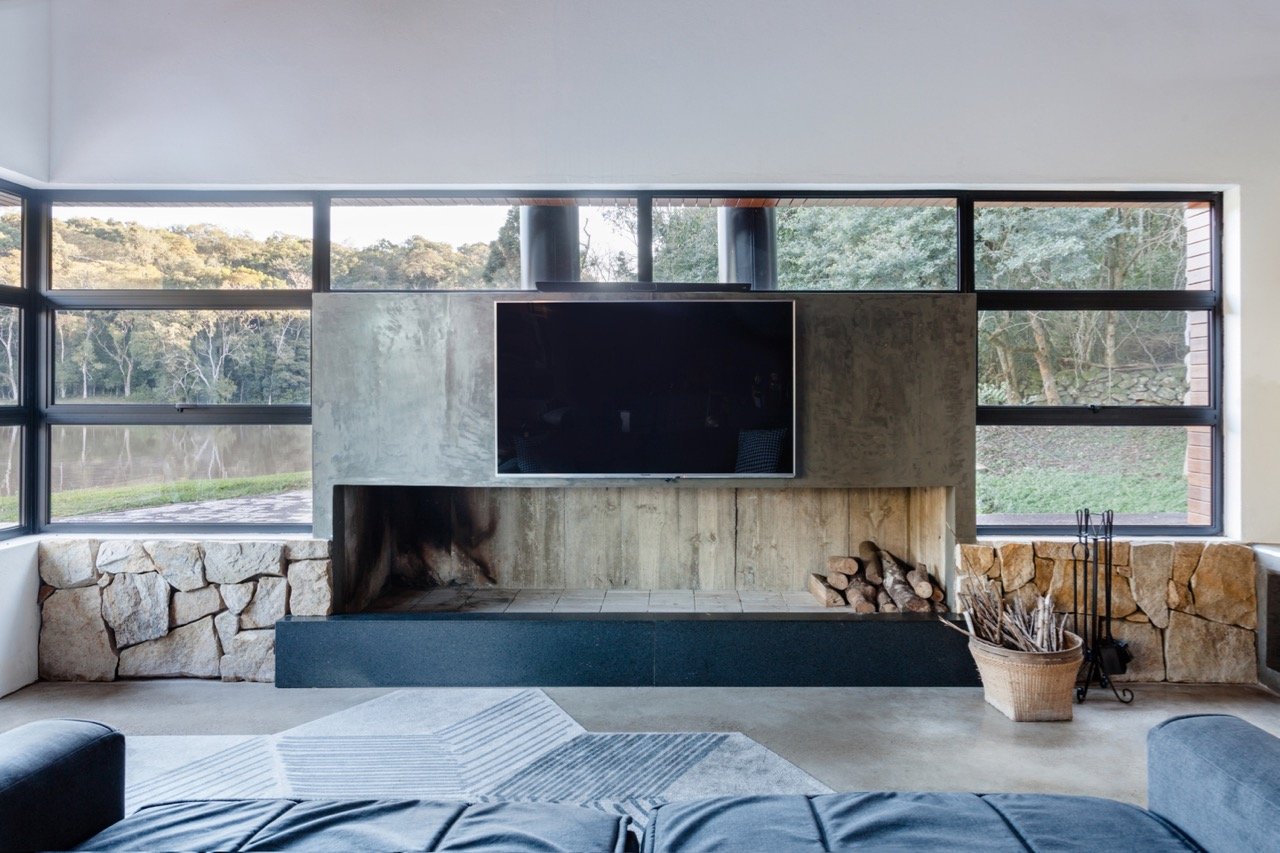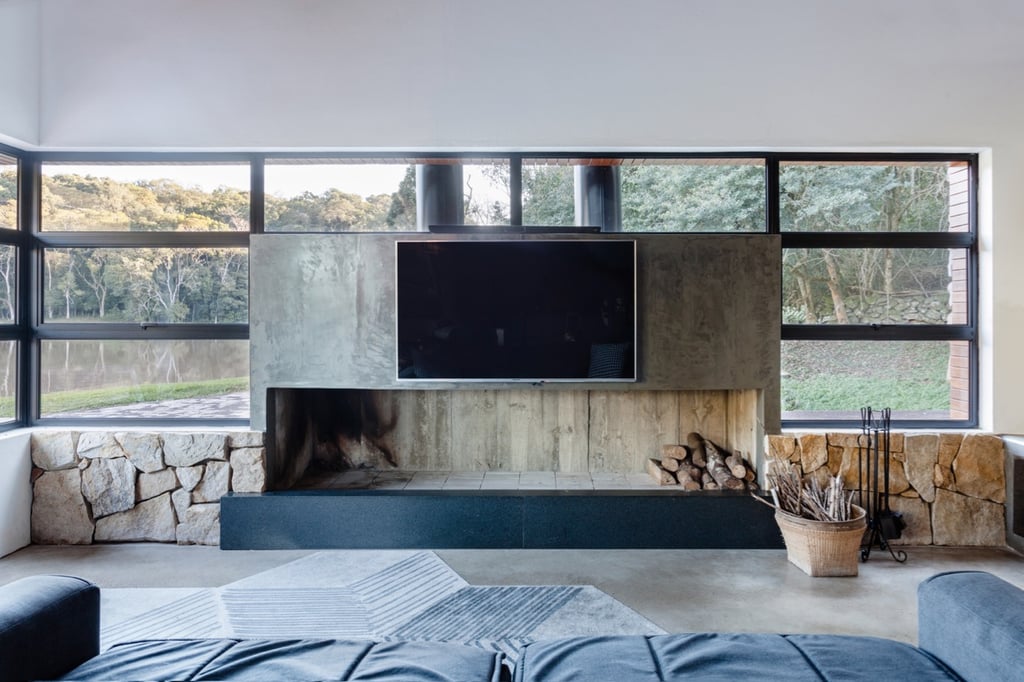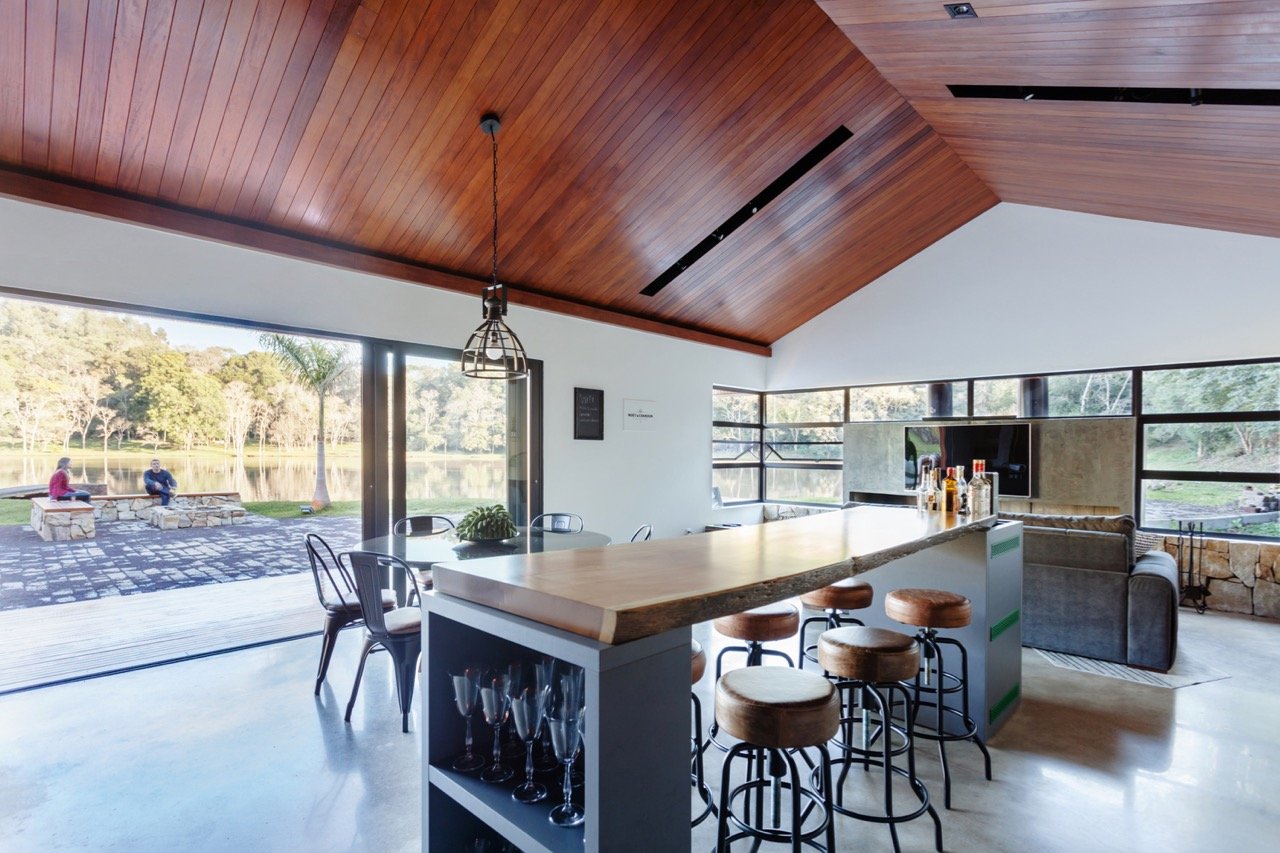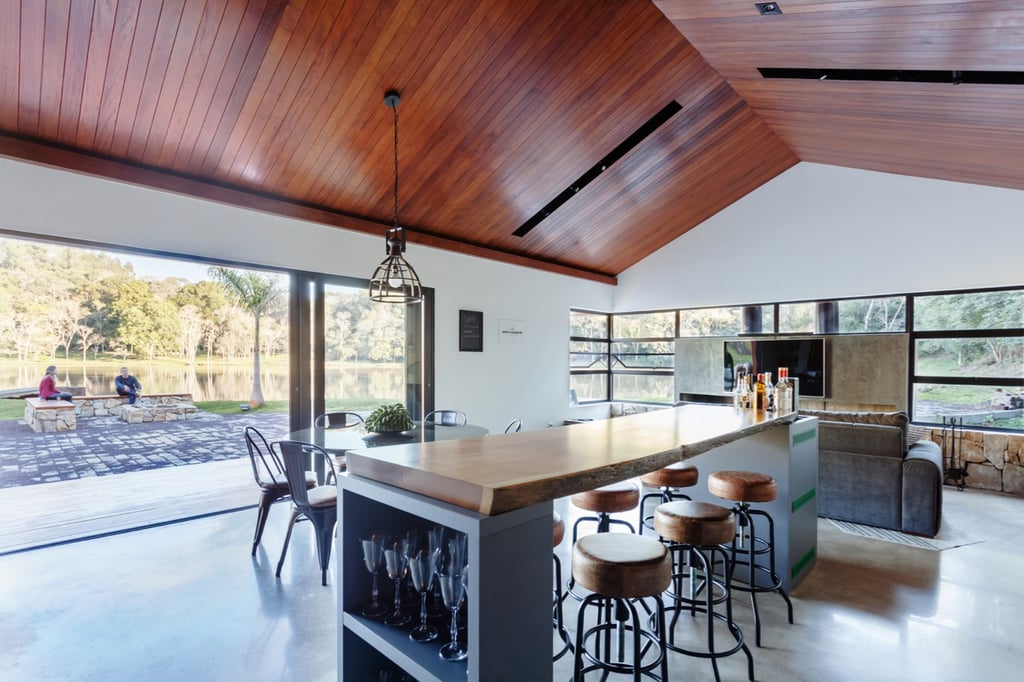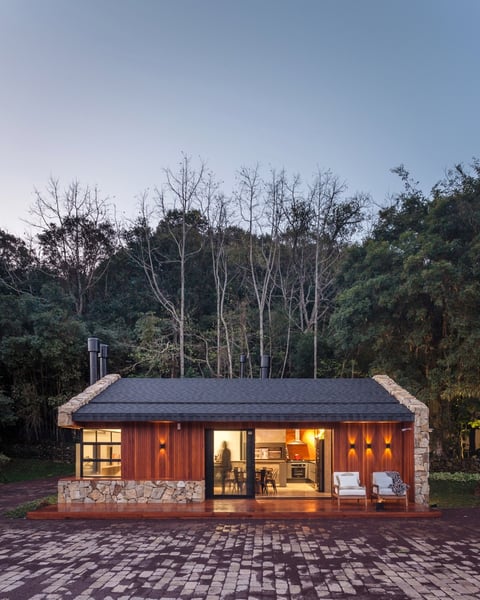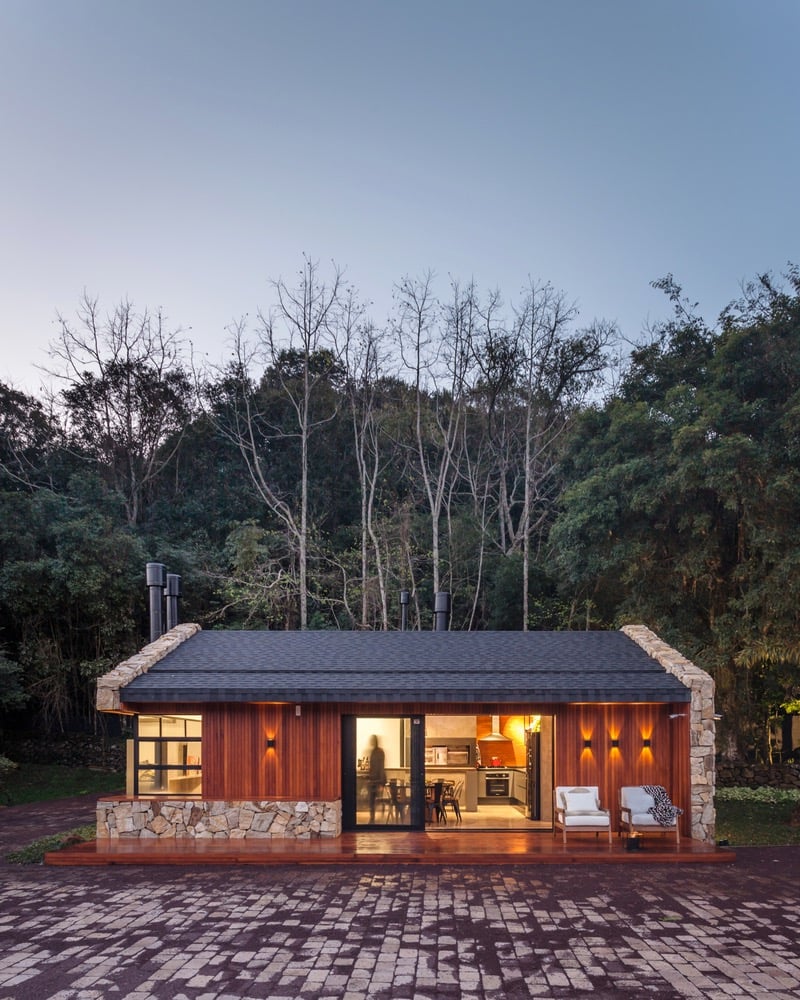 For a lakeside retreat closer to home, check out this Southern Highlands tiny home rural escape to truly enjoy an escape from normality and recuperate with a short drive from Sydney for winter enjoyment.
Photographs: Cristiano Bauce