How far would you go for a beer? We'll always go the distance if it means there are a few coldies waiting at the other end.
In this case, that distance happens to be an arduous 29 kilometre hike over rugged mountains or an 11 kilometre ferry crossing in a converted fishing boat.
Take one of these two options and you'll get to the Old Forge Pub on the shores of Loch Nevis, in Inverie, on the North West coast of Scotland.
---
---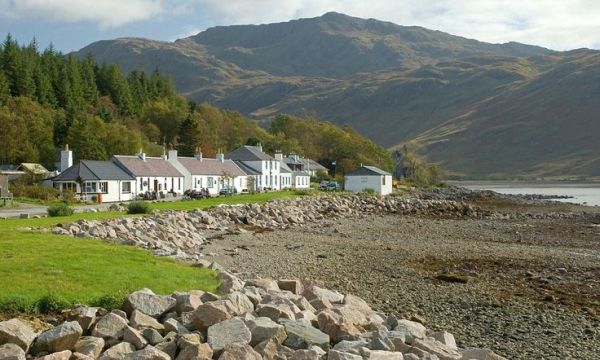 Its idyllic and similarly inconvenient location has earned itself the title of the UK's most remote pub. Awarded by the Guinness Book of Records, the Old Forge is the most isolated establishment you can sink a pint at on mainland Britain.
The village of an unassuming 120 people call the Old Forge their local, and during the summer months they're joined by hundreds of tourists who make the pilgrimage to the rare beer drinking spot. Customers will be out of luck for mobile reception and the Wi-Fi is turned off at 6pm each day to encourage patrons to socialise for the remainder of the evening.
Jean-Pierre Robinet, a 46-year-old Belgian hospitality chief, took over the pub in 2012 after pulling the pin on a stressful corporate life and made the dramatic change to small scale management.
Since then, aside from its exclusive location, the pub has become well known for its exquisite seafood menu which is entirely sourced within a 15 mile radius of the village.
The limited number of lodges and B&B's are in a tight demand during high season, and with only two ferries a day, you'll definitely need to stay overnight if you plan to do the ales justice that evening.
We recommend you plan this – and especially the next day's hangover – well in advance, as you'll be in for an interesting ferry ride home otherwise.