What's immediately apparent about The Star is its sheer scale in relation to the competition. The size of the property alone gets me hot under the collar with the thought of the land value, and that's before considering what's actually built on it. We see a group that has pushed itself to create a true lifestyle mecca-by-the-sea, including two hotels, nine restaurants, six bars, swimming pools, a theatre, a 2,300 person event centre, and of course, their bread and butter: the cas.
Whilst we often see quality forgone for scale, it's apparent that The Star has managed to maintain an impressively high-level offering with polished service (my dress shirt is even whisked away at check-in for complimentary pressing), spectacular fit-outs, and a decent class of culinary options.
Found in Broadbeach, a short stroll inland from the ocean, The Star occupies a six-hectare piece of land surrounded by canals. The location allows easy access to everything you want but avoids the ridiculous TV static that is Surfers Paradise centre by being just down the drag. Pacific Fair Shopping Centre adjacent is also a handy sweetener for those looking to drop some coin.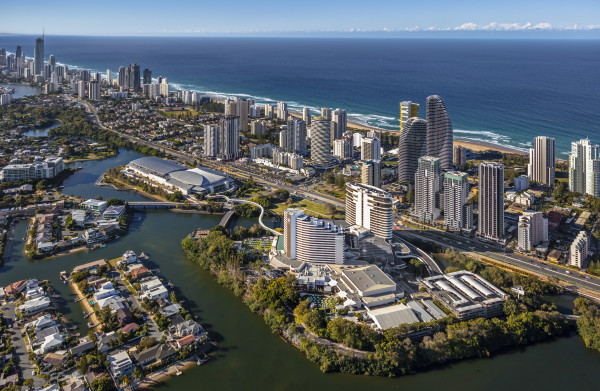 As eluded to in the title, The Star has progressively injected a mountain of capital into their beachside playground and it shows. Items on the bill include the refurbishment of 596 hotel rooms, 11 new restaurants and bars, a re-imagined health spa, a brand-new apartment tower, and the development of a new hotel named 'The Darling'. The latter is worth a special mention, comprising 56 ultra-high end suites including a smattering of +300 square metre penthouses retailing for circa-$4,500 per night.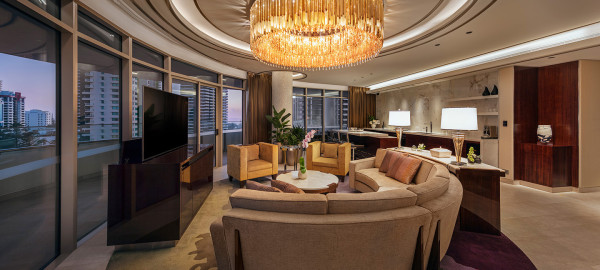 For those looking for all the perks without having to get a second mortgage, The Star Grand is the answer. Rooms are adorned in plush materials conforming to a glitzy palette of blues, crèmes, whites, and chrome silver finishes on just about every visible surface. In-room technology is a highlight, with digital light switches, an iPad for ordering room service, and automatic curtains/blinds. A dual rainfall shower and L'Occitane amenities are crisp touches in the bathroom region.
Accommodation options range from Superior Deluxe Rooms at $260 per night up to the 113 square metre Ocean Terrace Suites at $950 per night. We'd recommend a Club Suite ($630 per night) – it's the cheapest of the Suites and features a separate lounge and bar, complimentary canapes and drinks from 5-7pm daily, breakfast, guaranteed sea views, and valet parking. I've stayed in my fair share of 5-star hotels and I'll happily admit that the king bed was so comfy I made an enquiry on where to buy one.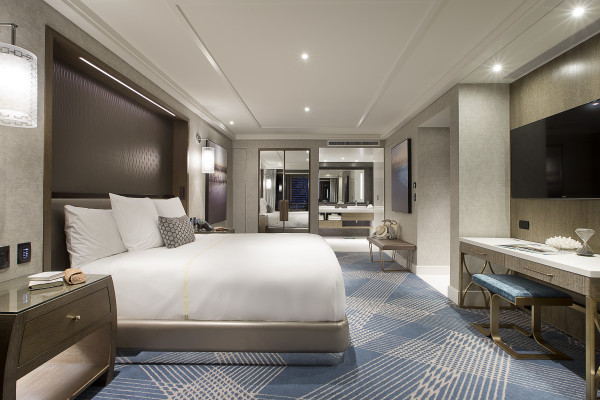 The hotel boasts a variety of fine dining spots for those looking to treat themselves somewhere local. Kiyomi is the resident Japanese restaurant, earning itself a single chef's hat through its ingenious re-design of Asian staples, with sashimi of exceptional pedigree and creative sushi dishes. Cucina Vivo is also worth a mention, which is a modern Italian themed venue specialising in pizza and pasta. We found both of the above pleasant, but you can expect to pay for it. Easily the jewel in The Star's culinary crown is the new Nineteen, found atop The Darling and overlooking a breathtaking pool and the Broadbeach coastline. I was genuinely impressed and I'd dare to say it could be the Gold Coast's best new restaurant.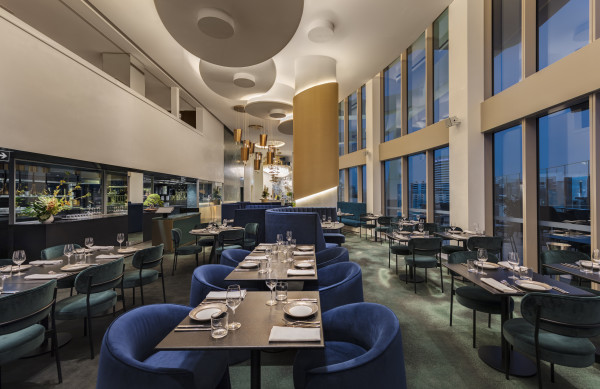 The Star does a stellar job at segregating itself from the endlessly lacklustre 4-star holiday apartments that dominate the high water mark. Admittedly, it emerges as a shiny object among a mostly unpolished pile of brass as the Gold Coast somewhat loses its early-2000's glamour. The refurbishment works are certainly noticeable and make for a more indulgent and well-rounded stay. However, at times I did find The Star to be intense as the line between the tourist-laden casino and refined luxury hotel becomes blurred. The buffet breakfast wasn't much to write home about either and didn't warrant a $30 per person price tag. However, this was likely only due to the temporary breakfast location as renovations are undertaken on the new breakfast restaurant, Harvest Buffet. These may be teething issues as The Star works with its new tools, but are factors to consider for holidaymakers looking for a quieter stay.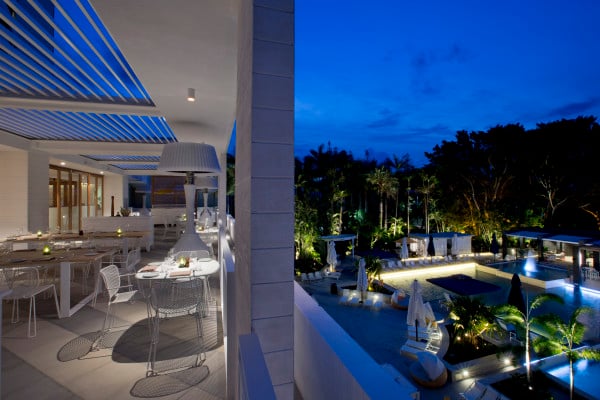 This aside, The Star is a terrific choice for those hunting a coastal weekend getaway with all the bells and whistles. It's the little things like the free evening drinks and no-fuss valet parking that appeal to the punter wanting a luxury inclusive stay. Head over to The Star Gold Coast for more info and to book.
Images courtesy of The Star Gold Coast.
RELATED: The Exclusive Rooms That Five Star Hotels Don't Want You To Know About