No man should underestimate the power of a good walk. While more intensive forms of exercise are obviously favoured by lads who want to hit those fitness goals, it's the low-impact jolt of a good, brisk stroll along a walking track that remains one of the best activities available. Both for social and health reasons. Fortunately for Sydneysiders there's more than enough motivation to get up and smash any semblance of a sedentary lifestyle, given there are many top picks when it comes to the best walks in Sydney.
There shouldn't be any question as to why Sydney is one of the best cities in Australia for avid walkers. The topography is ridiculously rich, with some of the world's greatest coastal walks like the famed Bondi to Coogee Walk, the numerous trails over at Royal National Park, and the history-rich bush walks up in the Blue Mountains.
Below we've rounded up the very best Sydney walks, so next time you're aching for a different trail to tackle, you'll know exactly where to go.
---
---
COVID-19 Caveat: Obviously you'll need to note the current restrictions around Sydney before you head on off to get your brisk outdoor exercise. At the time of publish, you can only walk with one other mate, and can't venture 10km from your home, in any direction. If any of the walks below are in your local Government area or within 10km, go for gold.
Why Walk When You Can Run?
---
A high-intensity exercise like running is clearly going to burn more calories, and if that's more in-line with your goals, then it's not hard to reframe some of the below Sydney walks as prime running trails. However, there are a few benefits to walking that are harder to access when you're out trying to Usain Bolt your way to the Olympics.
Walking Is Injury Friendly: due to the low-impact of walking, those with injuries or prone to running injuries can still get their aerobic exercise in without worrying about their Achilles, heel pain, or even stress fractures (all common concerns with inexperienced runners).
Walking Is More Social: There are plenty of social walking groups throughout Sydney, especially ones that like to tackle those coastal walks. The combo of Sydney's charismatic beauty, mild exercise, and the ability to actually have a conversation without puffing every sentence makes walking in Sydney as worthy of a date as it is a mate.
Walking Is More Sustainable: I mean, it's not like running is going to produce any fossil fuels, so we aren't talking about that kind of sustainability. Rather, walking is easier to maintain over longer distance for a wider range of people. If you can't even maintain a run for 5-10 minutes, you might as well just walk for 45 minutes to an hour. Long-distance runners always hit a wall; walkers don't.
Psychological Benefits: Sure, running clears the head, and is an efficient way to align body and mind so you can live more in the present. But walking can confer just as much of a mental shift, as long as you're doing it in the right setting. Sydney's pristine walking trails, around places like Ku Ring Gai Chase National Park, Royal National Park, and Kamay Botany Bay National Park, are defined by the kind of nature that pulls you out of your head.
You Don't Need Much Prep: Running requires runners. Obviously, but important to point out nonetheless. You aren't running in those slick RM Williams boots. Hell, you could even take a pair of Birkenstocks if you wanted to. I once went on a tour of the Canadian Rockies' best walks and my tour guide – shouts to Jordan Lenham – led most of the trails barefoot.
---
---
Where To Find The Best Walks In Sydney, From 1km To 80km
---
Hermitage Foreshore Walk
Distance: 1.8km one-way
Let's kick start this list of the best walks in Sydney with one of the city's most iconic coastal walks. The Hermitage Foreshore track is an easy walk for just about anyone, which is why it's been one of the most popular since, well, forever.
It's less than 2km for a one-way along the track, best started at Nielsen Park in Vaucluse and followed studiously. You'll grab the quintessential trifecta of Sydney's walking touchpoints – history, water views and bushland – along the way, with walk highlights including sweet views of Shark Island, the Harbour Bridge, and the finesse of heritage listed Strickland House.
If you need something to chew on, Nielsen Park Café has a bunch of snacks and some decent lunch options, but since the walk should be over in about an hour you can just make do with a water bottle and grab a bite afterwards.
---
Barrenjoey Lighthouse Walk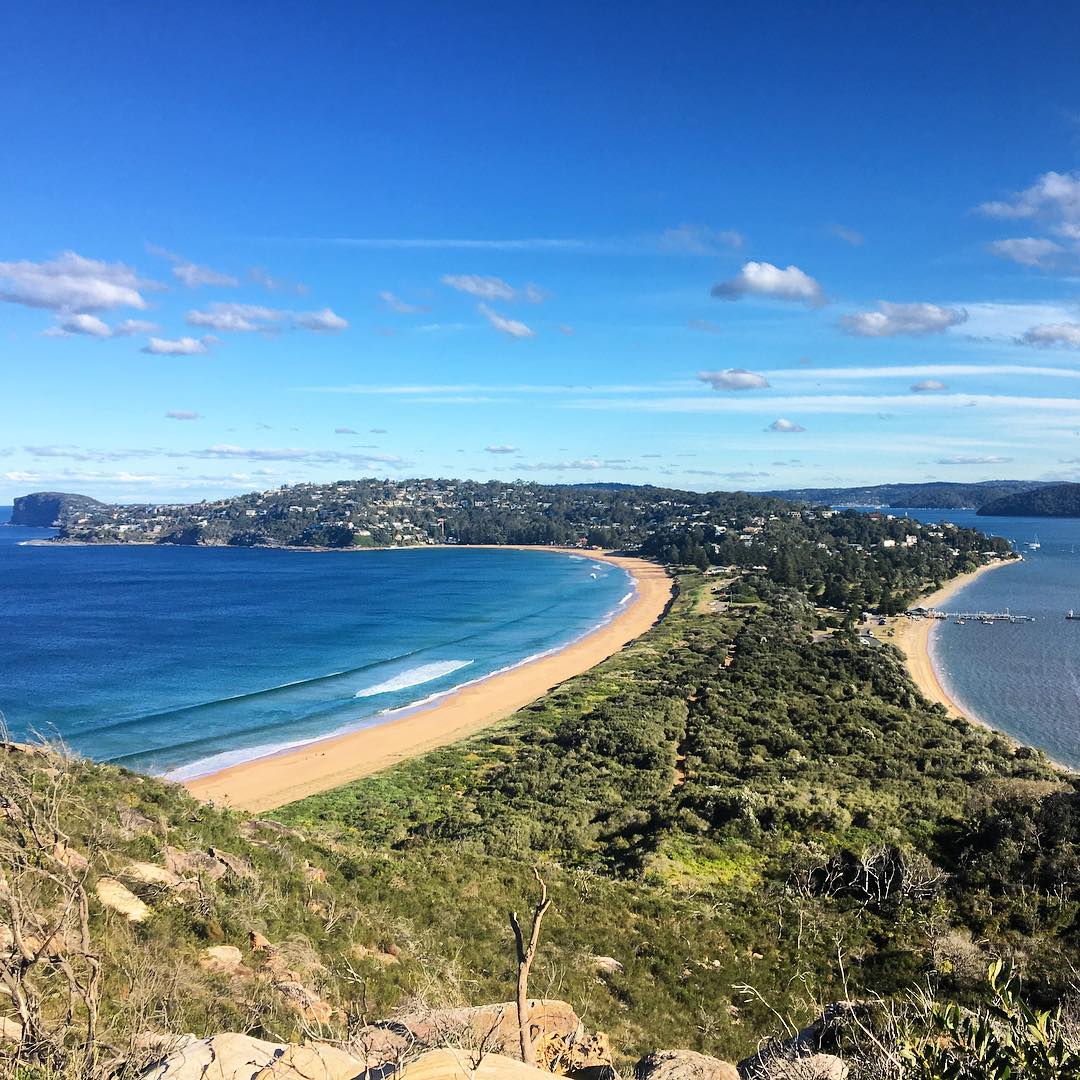 Distance: 1.5km one-way
Coastal walks are the bread and butter of Sydney, and Barrenjoey Lighthouse Walk is like that pre-feast carb load at Ester (for the unfamiliar, one of the city's best restaurants) that's almost as good as the main course. The short bush walk is a year-round affair, taking in immaculate views over Palm Beach, which means plenty of land-based whale watching when the time is right.
Smugglers Track is the convention to follow here, taking you through views of Palm Beach and Pittwater straight up to the iconic Barrenjoey Lighthouse where you'll get even better panoramic views from the top of the headland.
Given it's only 3km to the lighthouse and back, the Barrenjoey Lighthouse Walk is typically busy with people of all ages and inclinations. Head up earlier in the morning if you want to beat the crowd, but the track is wide and well-spaced so numbers shouldn't be an issue.
---
---
Just take note that a few sections of the trail are a bit steep. We're not talking Cradle Mountain steep, but there's still a decent challenge for those who aren't too good with their footing.
---
Resolute Beach Circuit Walk, Ku Ring Gai Chase National Park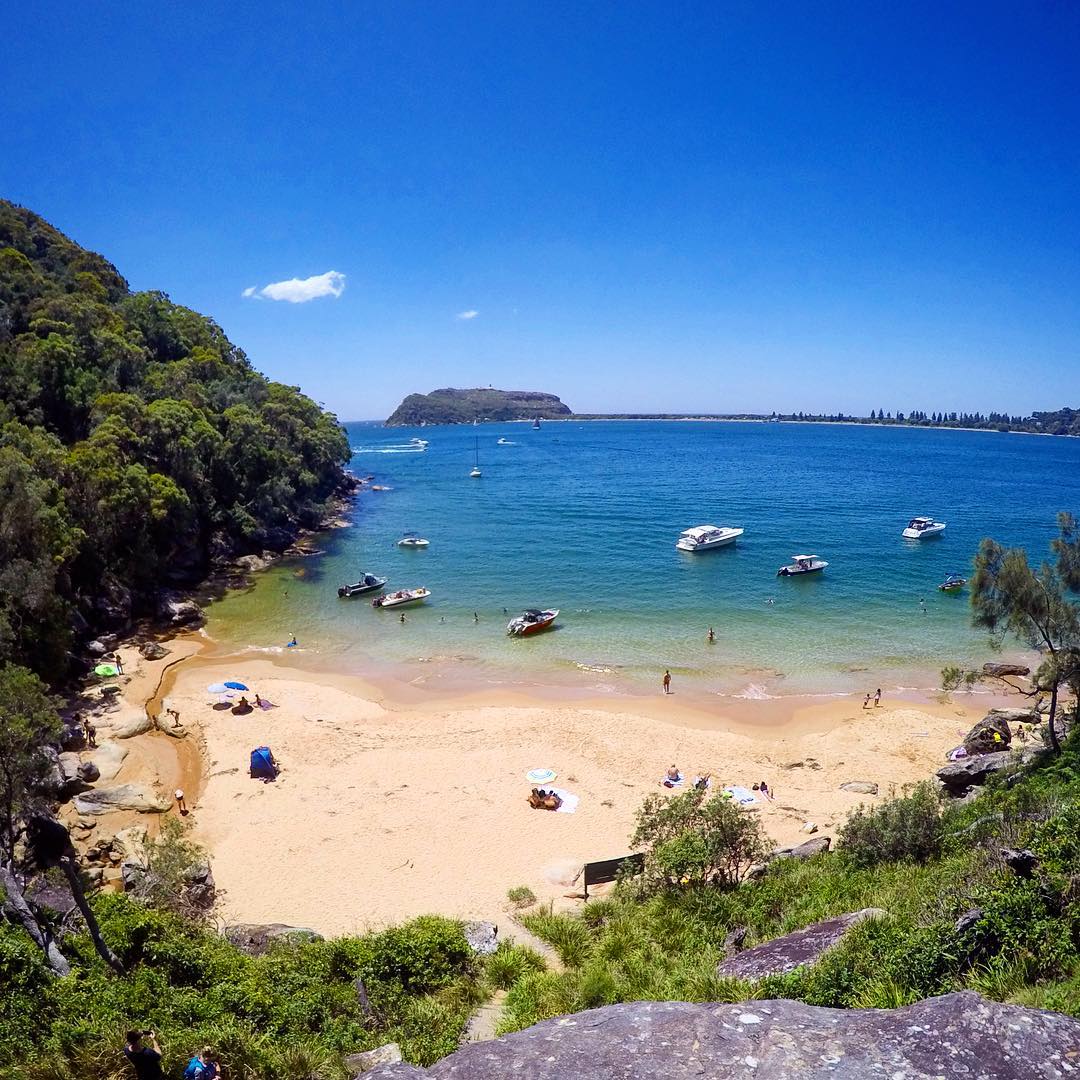 Distance: 6km circuit
The Resolute Beach and Resolute Circuit Walk is one of the more underrated gems when it comes to the best walks in Sydney. You'll fine the paths in Ku Ring Gai Chase National Park, ringed around the secluded beach with views of Pittwater and the Barrenjoey Headland.
It should only take you around 3 hours to wrap around the 6km circuit, which makes it perfect if you're with some mates or a date, mostly leaving the golden sands behind for a quiet bushwalk with very few tourists in sight.
The Resolute Picnic Ground is one of the better picnic spots in Sydney as well, so if that Bumble meet-up has turned into a bit more 3 or 4 dates down the track then there's few ideas that can trump this one if you're looking for something a bit more relaxed.
---
Malabar Headland Circuit Walk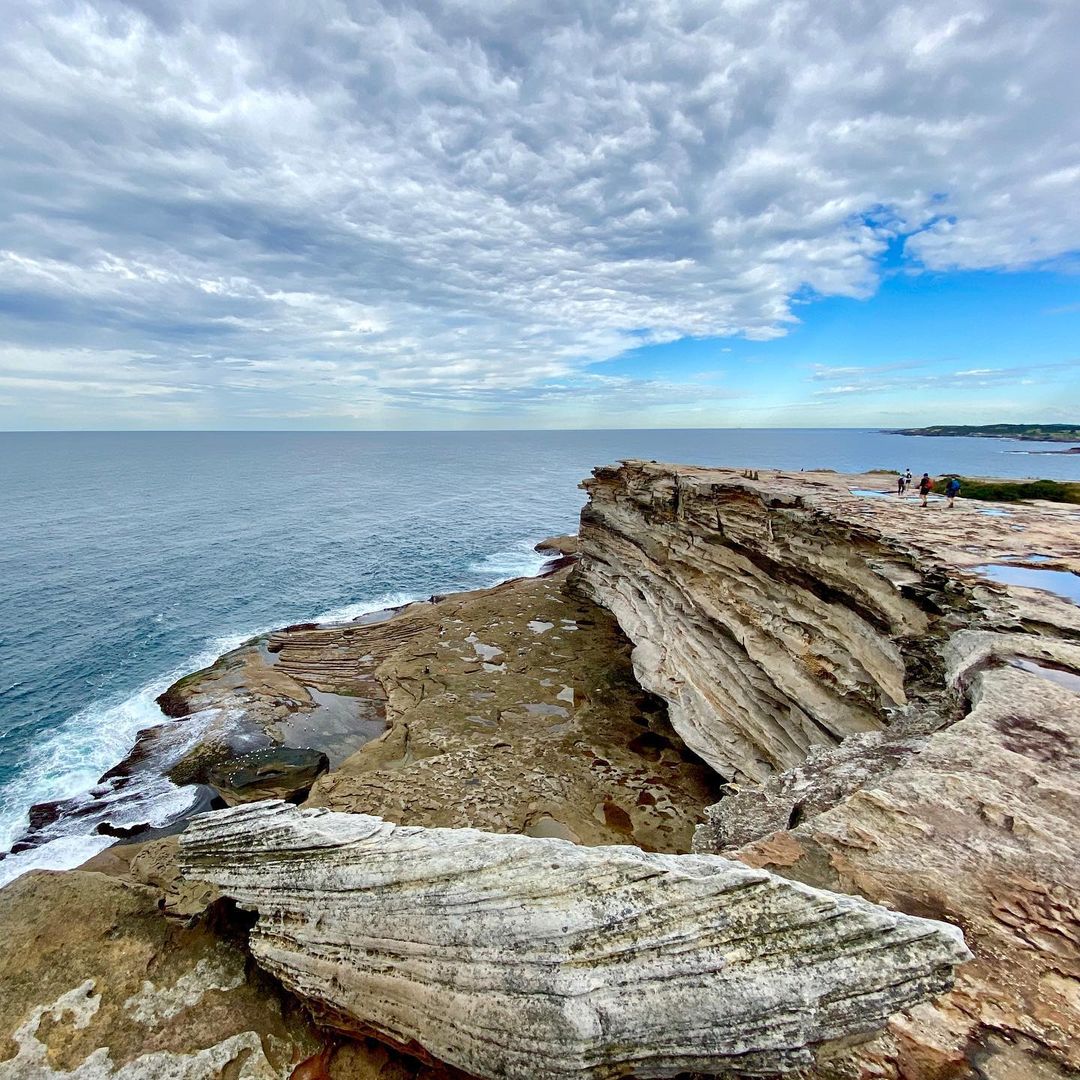 Distance: 7km circuit
Much like the Resolute Beach Circuit Walk, if you head into Malabar Headland National Park you'll find a 7km circuit that doubles as both a bush walk and a costal walk. The trail is one of the newer hikes in Sydney, taking you through Boora Point and the Western Escarpment Walking Track – both great trails in their own right – mostly with equal terrain.
The best starting point here is Arthur Byrne Reserve at the southern end of Maroubra Beach, which brings you in a loop back to the beach and gives you plenty of access to the area's best cafes.
---
---
---
Botany Bay Coastal Walk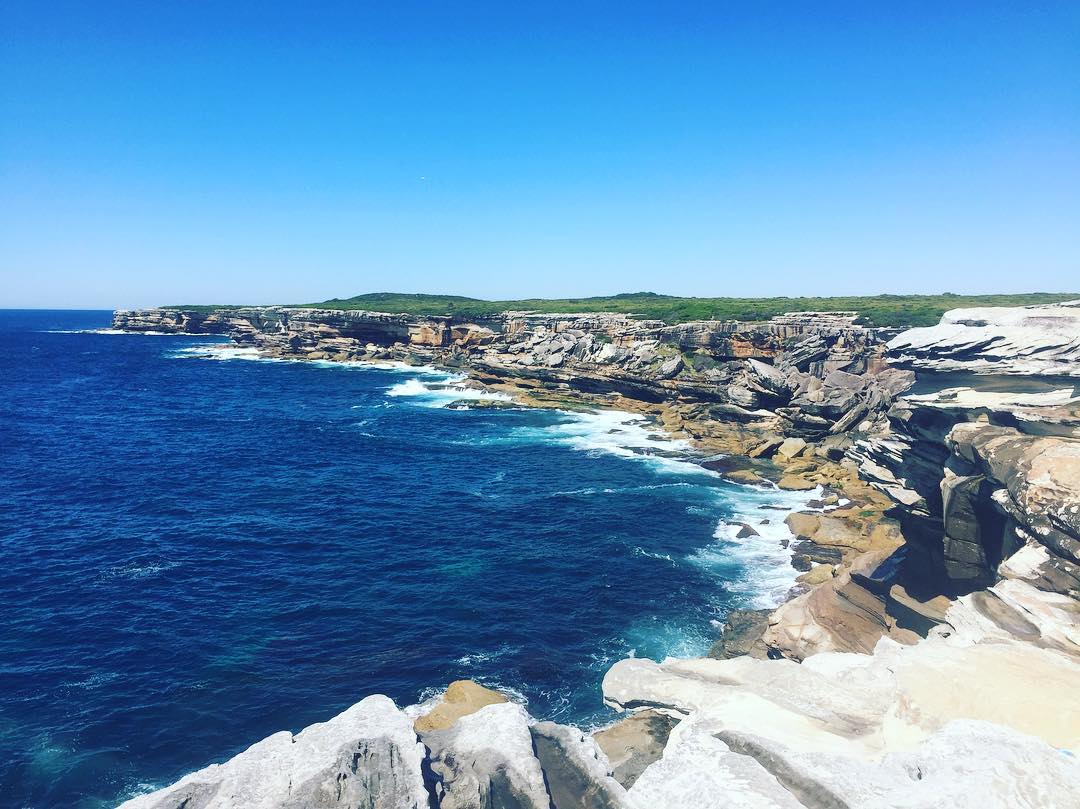 Distance: 12.7km one-way
Head to the South-East and set aside 4 hours for one of the city's most restorative coastal walks, featuring pretty much every sight that defines the harbour city. We're talking cliff tops and rock formations, sand dunes and swamps, the opportunity to take a dip at one of Cronulla's beaches, and the impressive Cape Baily Lighthouse.
The best starting point here is Cape Solander, which snakes all the way to Cape Baily Lighthouse and cuts out a decent chunk of the entire circuit for those short on time. Whatever trail you pick, the terrain is pretty diverse, so consider it more of an "intermediate" walk just in case you're thinking of bringing the olds along to see Cape Baily.
---
Bondi To Manly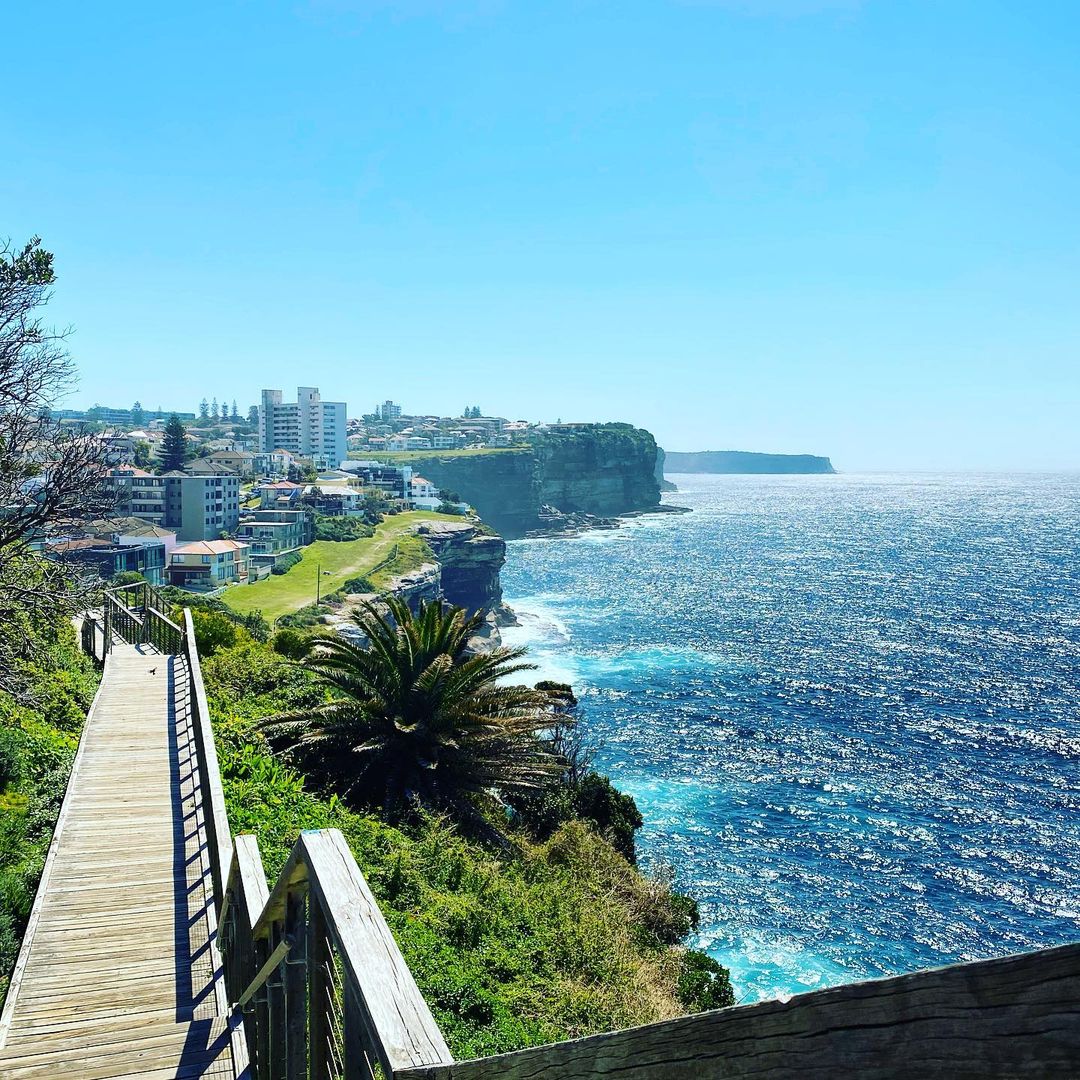 Distance: 80km one-way
It'll take at least 2 days to triumph over Sydney's newest mega hike, taking you between two of Sydney's most emblematic beach suburbs. The 80km walk is fairly easy in terms of terrain, it's the distance that'll mess most people up so it's of the "train smarter, not harder" variety, where you'll need to break it up into manageable bits.
The easiest way is to break the entire trip up into 6 smaller sections and pace yourself. There's adequate signage throughout the entire trip from the Northern Beaches down to Bondi, so it's easy to come and go as you please.
In addition to now being one of the best walks in Sydney, it's also the most important for those who really want to remind themselves of the city's best parts. Walking along the east coast and harbour shore, you'll pass the best views in Sydney, bushland, clifftops, hidden coves, various Aboriginal engravings and rock art, and of course both the Sydney Opera House and Sydney Harbour Bridge.
---
Royal National Park Coast Track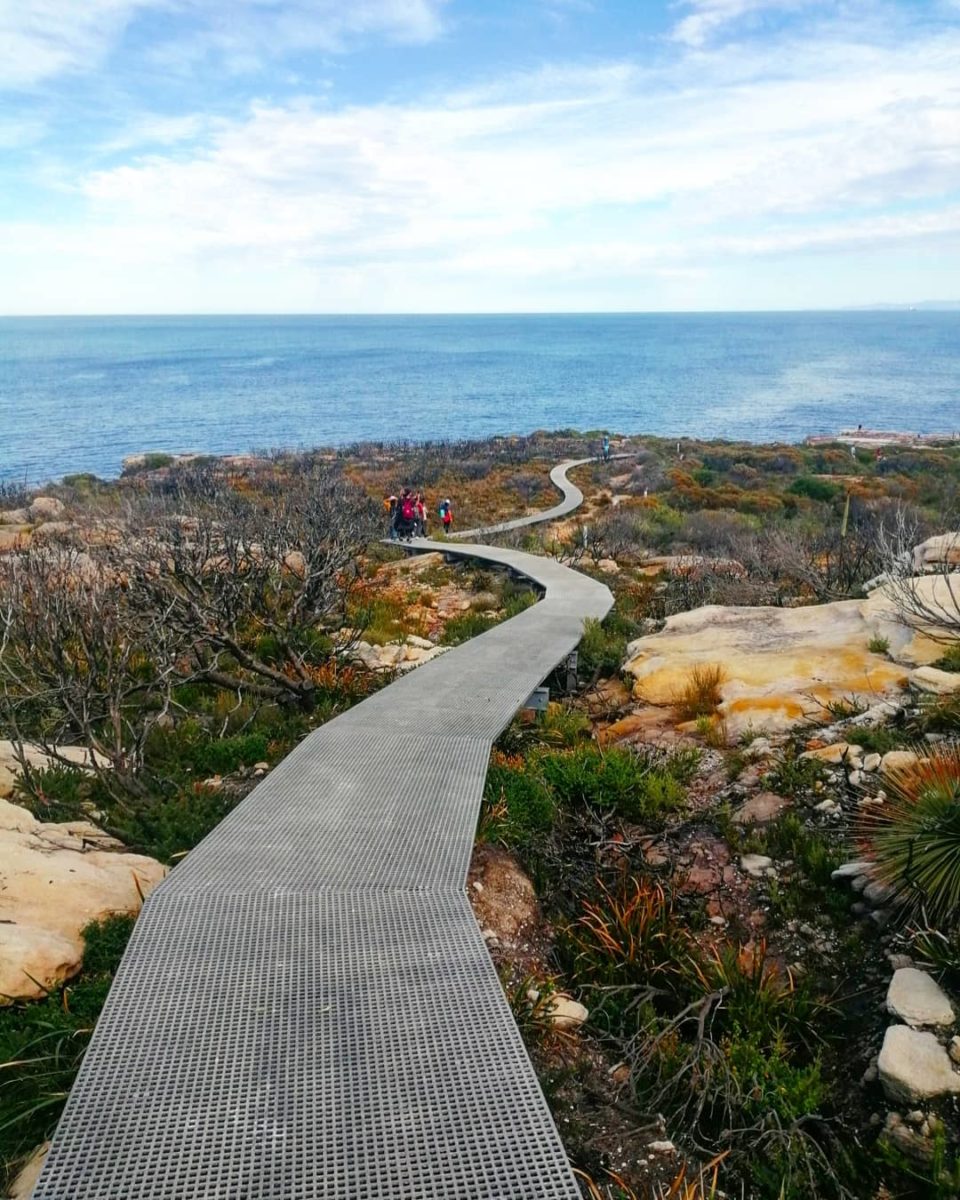 Distance: 26km one-way
---
---
If you've tackled Bondi to Manly already, and you're looking for another multi-day walk to challenge you, the Royal National Park Coast Track is right up your alley. As Sydney's most iconic walk, the hike typically takes two days from Bundeena straight through to Otford, with a stay at North Era campground sandwiched in between.
Terrain here varies greatly so make sure you've got some good footwear on you. Aside from that, breathe in the views from Eagle Rock lookout and see if you can spot some migrating humpback whales from Wattamolla Beach. Veer off-path to Wedding Cake Rock – yeah, it's Instafamous, but you may as well head through to see one of Sydney's most iconic rock formations in all its oddly manicured glory.
---
North Head Fairfax Walk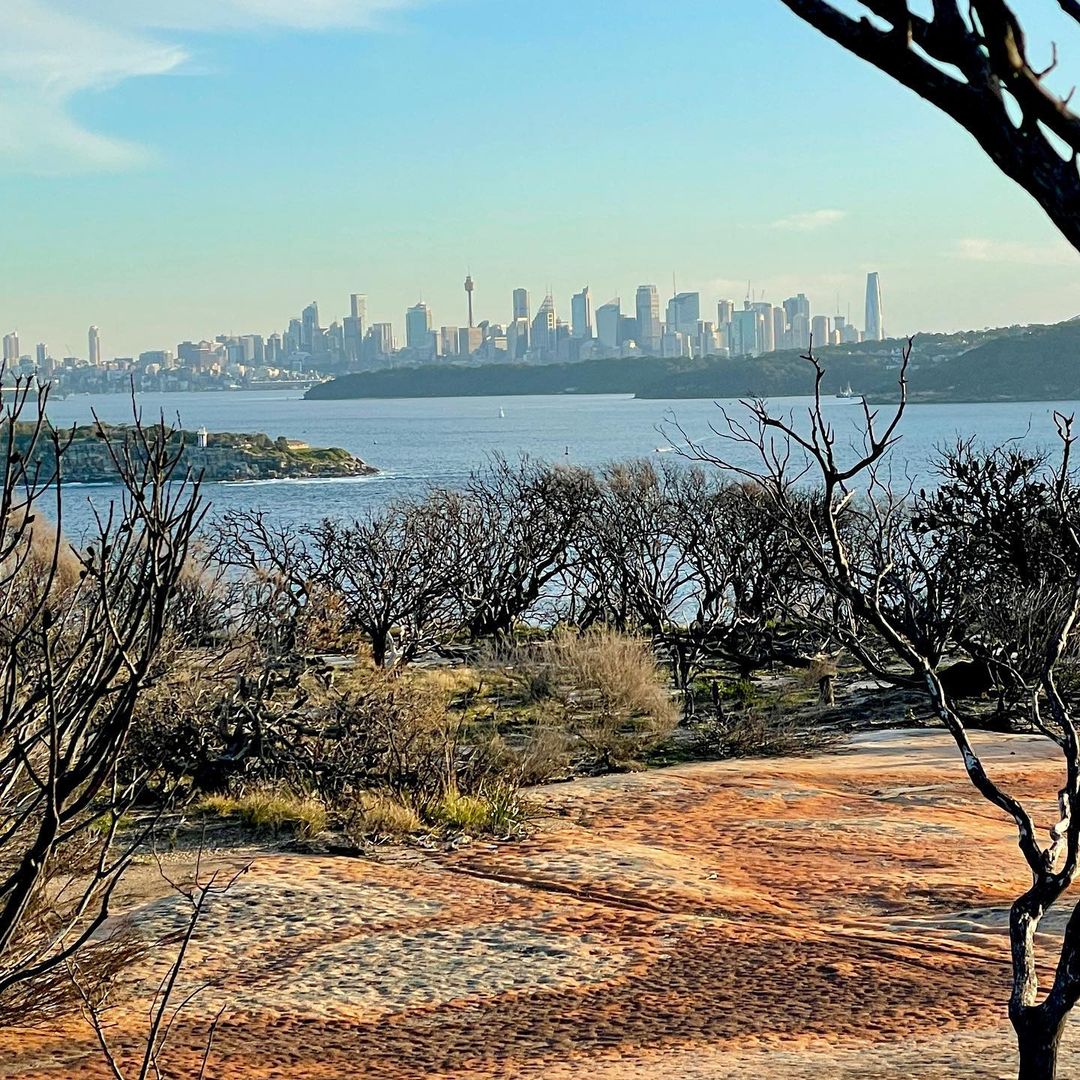 Distance: 1km one-way
Another Northern Beaches essential is the Fairfax Walk up at North Head. As far as Sydney's most rewarding walks go, it's the quickest and easiest, which is why most locals will do it at least once or twice a month.
Anchor at North Head Scenic Drive and circle around the top of North Head. It's only around 1km to do so, shaving max 30 minutes from your day and replacing that with some of the best ocean views you'll find on the Northern Beaches. Whales are another reason this walk packs out on the weekends, especially around July and August. It's short, but easily one of the best walks in Sydney.
---
Bradleys Head To Chowder Bay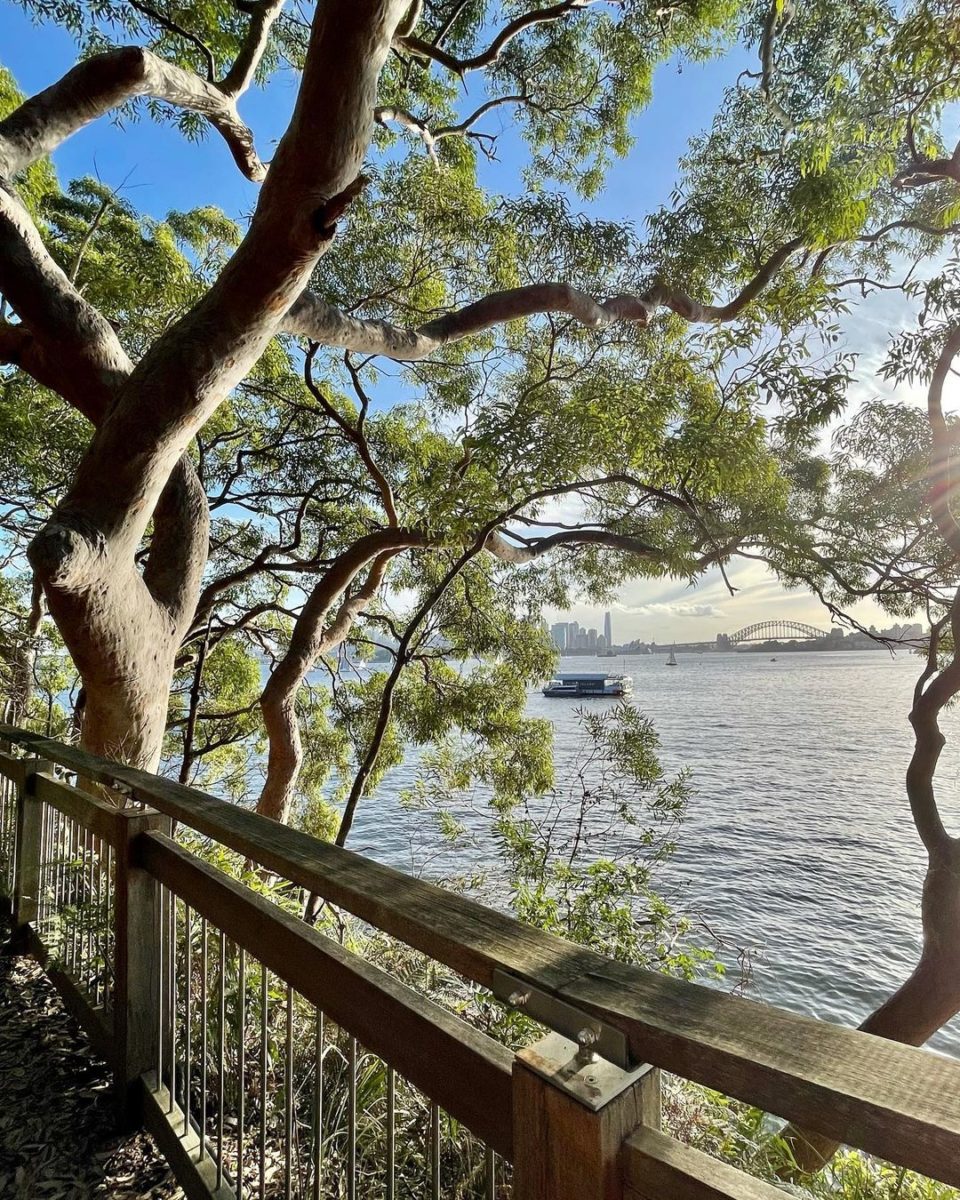 Distance: 4km one-way
The walking trail from Taronga Zoo Wharf to Chowder Bay is an easy 4km suckdown of Sydney's best treats. The easy, straight-forward path snakes around Sydney's greatest hits with ample vantage points along the way, bringing you the meditative surrounds of Sydney Opera House, South Head, Rose Bay, Shark Island, Bradleys Head, and a forest teeming with native wildlife. The eventual stroll through Cliffton Gardens Reserve is the mindful cherry on top of this reliable stress-reliever, which has a bunch of picnic spots along the way in case you want to double this up as a date.
---
Six Foot Track, Blue Mountains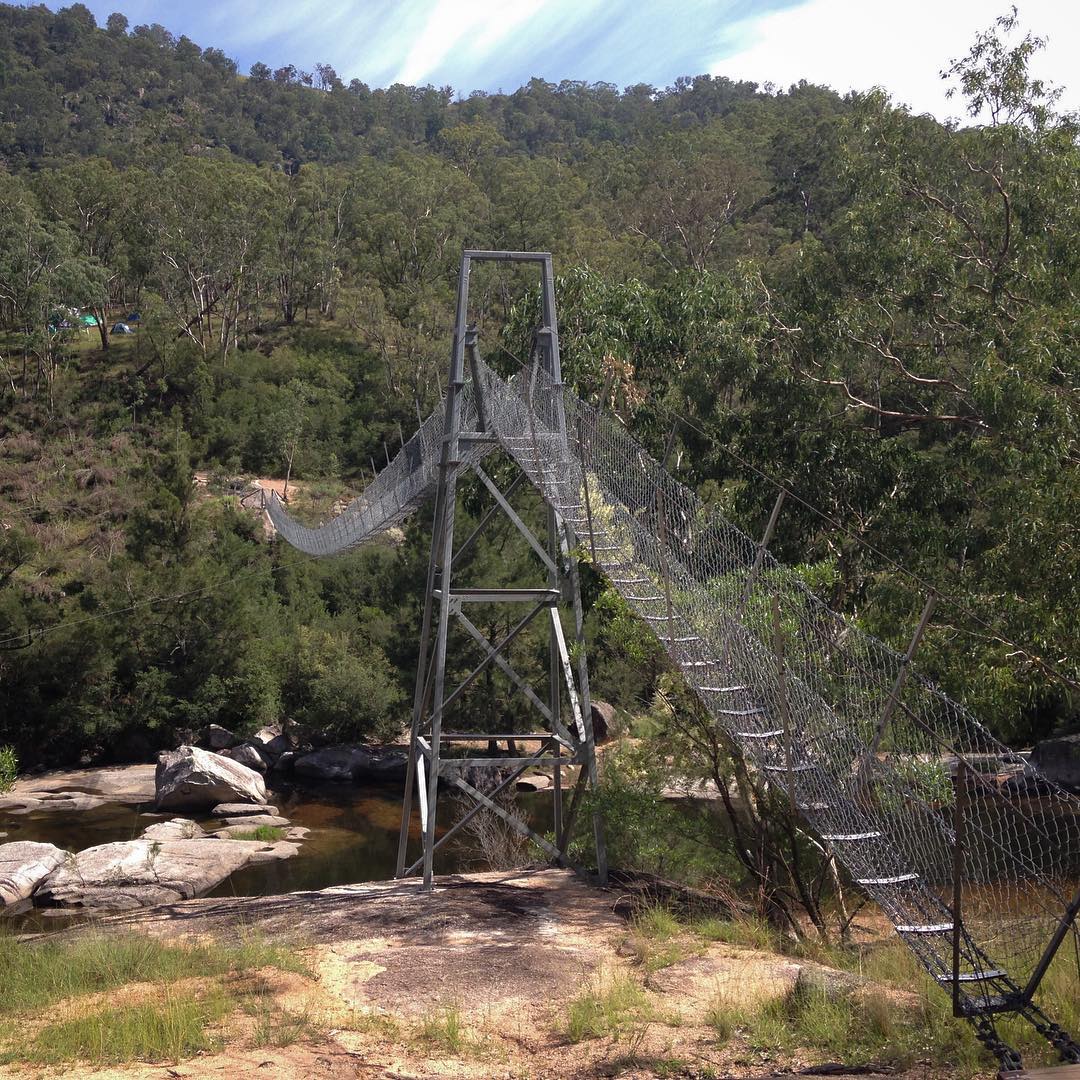 Distance: 54km one-way
---
---
While there are plenty of walking tracks up at the Blue Mountains, taking you through everything from Aboriginal rock engravings to the historic Jenolan Caves, few can compete with the famous Six Foot Track. Trailing along a heritage horse track that's been around since 1884, this walking track should take a few days, but it's richly rewarding and easily one of the best walks in Sydney.
You'll start from Katoomba and muscle on through to the Jenolan Caves, first passing through Cox Creek and then heading up through the Megalong Valley with all its imposing escarpments and native fauna. It's one of the more challenging treks this side of Sydney Harbour, with unique features like the Bowtells Bridge.
Get it done a few times and you should be ready to the annual Six Foot Track Marathon, which raises funds for the local fire service
---
Spit To Manly Walk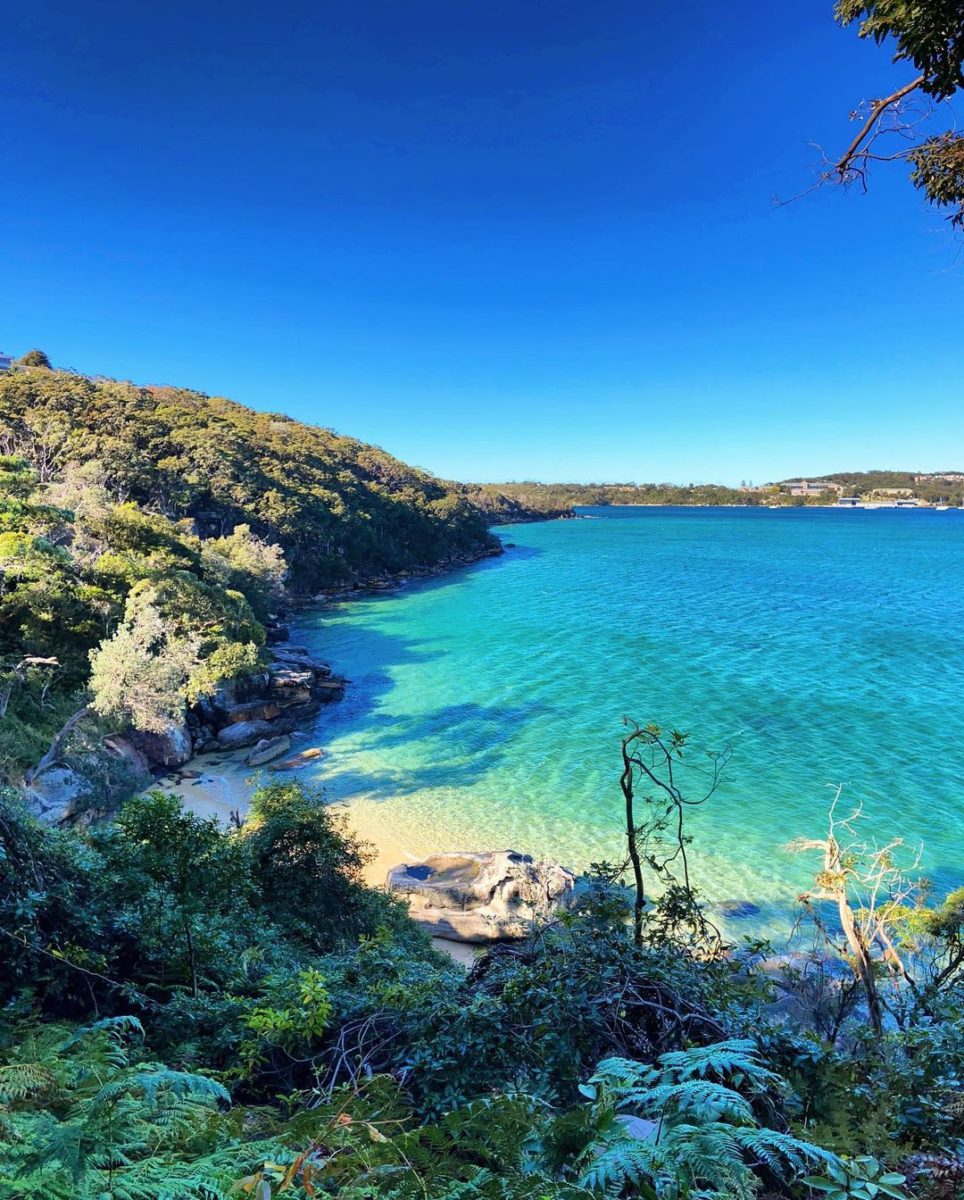 Distance: 10km circuit
One of the most famous walks in Sydney, the Spit to Manly Walk, is 10km of pristine Sydney views, ending up in Manly where you can grab something from The Courso (Manly Thai Gourmet, Fika Swedish Kitchen, and Sunset Sabi being some of the top choices).
Much like the short Fairfax Walk up at North Head, this trail forms part of the much larger Manly Scenic Walkway network. Although it's always best to think of the 19.5km walkway as a bunch of smaller and more manageable sections you can walk along.
The Spit Bridge to Manly Walk is the biggest of those sections, starting and ending in Manly with a bunch of incredible coastal and Harbour views, as well as plenty of beaches along the way. Or just save yourself for a soak at Manly Beach after it's all done. You would have earned the breezy beach walk by that point.
Bondi To Coogee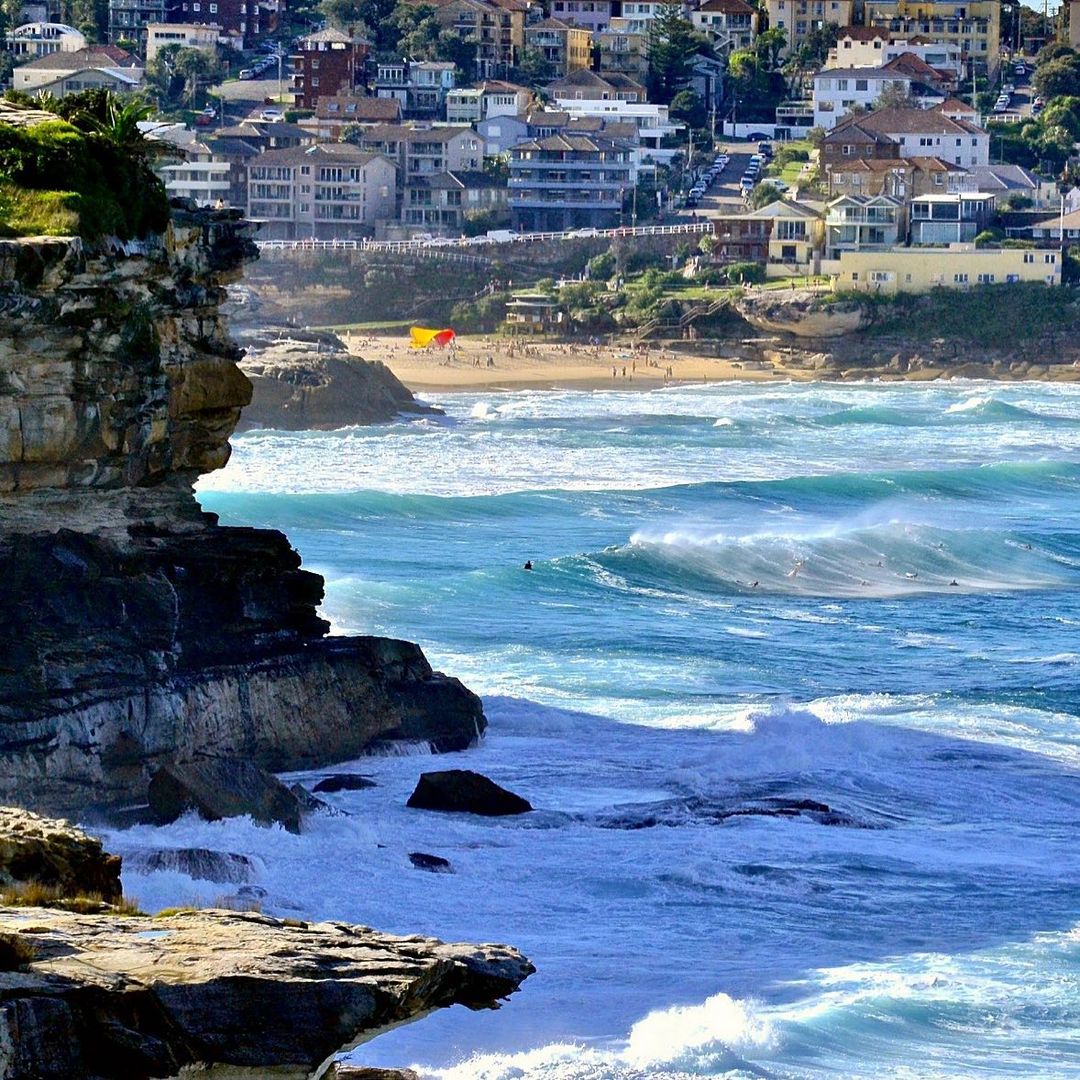 Distance: 6km one-way
The most obvious entry on this list of best walks in Sydney is Bondi to Coogee. The coastal walk is amongst the world's most revered, connecting two iconic beaches with 2-3 hour walk in between. Not even Sydney's best national parks can boast a view like this, which is why the yearly Sculpture By The Sea takes place along a section of the route.
The downside? You're either dealing with a lot of tourists (assuming international travel is open), or just as many locals. And there's not really any way to avoid them – it's a daily thing here, and given this walking trail is as famous as Bondi Beach itself, it's unlikely you'll ever get the track to yourself.
Best Walks In Sydney: Honourable Mentions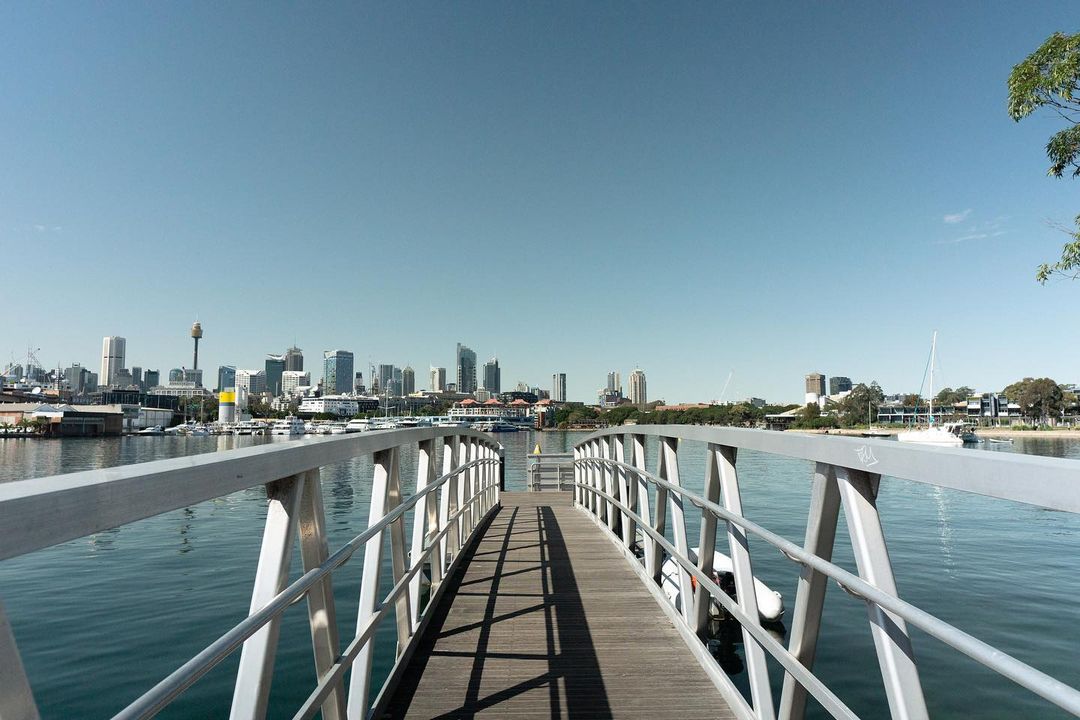 When it comes to the best walks in Sydney, the one's listed above should cover off most bases for you. Although there are plenty more, typically hinged around the most picturesque spots in Sydney like Wentworth Falls, West Head, Glebe Foreshore, Balmoral Beach, Rose Bay, Watsons Bay, Bayview Hill Road, Middle Harbour, Milk Beach, and Sydney Harbour National Park. For more walk ideas you can head on over to the City of Sydney's official website, which lists most of the essentials.
Whether you're tackling Ku Ring Gai Chase National Park or the North Shore, it's abundantly clear that whenever locals start to doubt Sydney – mostly due to the ridiculous housing market – they simply need to walk it off. All that natural beauty is a stark reminder that this is indeed one of the greatest world's most beautiful cities.
---
Best Walks In Sydney – Frequently Asked Questions
How long is the Bondi to Manly Walk?
The Bondi to Manly walk is an epic 80km one-way and should take at least 2 days to complete – that's if you're not stopping much along the way. Ideally you'll want to set aside 5-6 days to complete this walk, and break it up into around 6 manageable pieces. Plenty of signage defines the trail between the two beaches so there's no chance of getting lost.
What is the toughest walk in Sydney?
The most challenging walk in Sydney for many people is the Six Foot Track in the Blue Mountains. The terrain differs quite a lot and takes you through plenty of bushland, so having the right gear would be wise.
What's the best walk in Sydney for a date?
If you've got a date you need to charm, hit up the Resolute Beach Circuit Walk in Ku Ring Gai Chase National Park, or the easy 4km walk from Bradleys Head To Chowder Bay.