Floyd Mayweather versus Conor McGregor was one of the biggest matchups in the history of the fight game. Not only did it pit arguably the greatest boxer of all time against a UFC legend, but it was watched by millions of people worldwide and made both men a f*ckload of cash. Along with huge sponsorship dollars, much of the money earned from the fight came from ticket sales, with people paying anywhere between $500 and $100,000 for a seat a the T-Mobile Arena in Las Vegas.
While people forked out a pretty penny to see the two make history, this wasn't the only sporting event to cost an insane amount of money. From the 2013 Wimbledon final to the Cubs' epic 2016 World Series win, here are the most expensive sporting tickets of all time.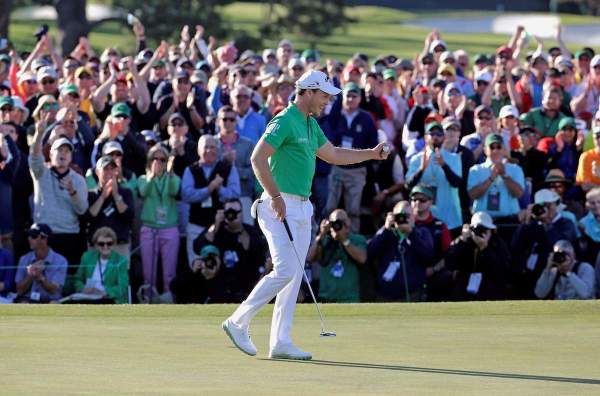 The Masters Tournament 2016 – AU$23,860
While golf doesn't do it for me, there are plenty of people out there who enjoy watching grown men hitting little white balls across open fields. The Masters Tournament is one of golf's big four events and a fan favourite, but it's also not cheap. In 2016 a full seven-day pass went for a touch over AU$23,000, making it one of the most expensive golfing events on the planet.
---
---
RELATED: Bloke Wins $1.19 Million USD From $85k On Tiger Woods' Masters Victory
Germany v Argentina 2014 World Cup Final – AU$28,000
Germany asserted itself as the powerhouse of world football with a 1-0 win over Argentina in the 2014 World Cup in Brazil. Nobody loves football as much as South Americans, so when tickets sold out, it didn't take long for scalpers to offer them at inflated prices, with tickets for the final going for a lazy AU$28,000.
2018 Super Bowl New England Patriots v Philadelphia Eagles – AU$31,500
Considered the greatest quarterback of all time, fans were willing to stump up the cash to see if Tom Brady could win a record sixth Super Bowl ring in last year's huge final. While things didn't go to plan for Brady's Patriots, fans who purchased last minute tickets (the most expensive going for over $30k) witnessed history as the Eagles won their first Vince Lombardi trophy in franchise history.
2010 Canada v USA Men's Hockey Final – AU$70,000
The 2010 Winter Olympics was held in Vancouver so it's no surprise there was a huge demand for tickets to watch the Canadian and American men's hockey teams battle it out in the final. Tickets for this game sold for up to $70k, and local fans who forked out for the final were rewarded when Team Canada prevailed 3-2 in overtime, winning the final for an incredible eighth time.
Los Angeles Lakers v Boston Celtics 2010 NBA Finals – AU$81,040
The Lakers clinched their 16th title in a thrilling game seven where they beat the Celtics by four, with Kobe Bryant dropping 23 points in front of a capacity crowd. Tickets for every game sold for ridiculous prices, with a pair of floor seats fetching as high as $81,000.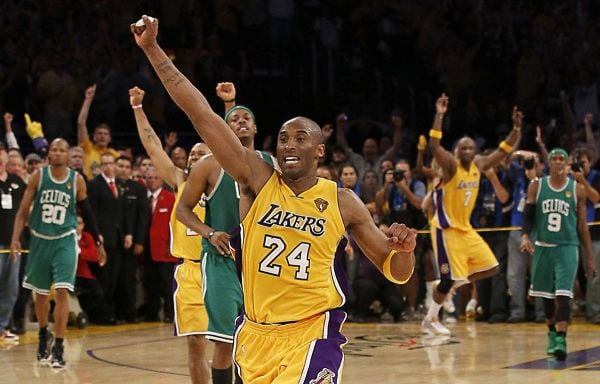 2013 Men's Single Wimbledon Final – AU$83,239
Andy Murray won his first Wimbledon title in a straight-sets victory over Novak Djokovic, 6–4, 7–5, 6–4. While a seat up in the rafters would have set you back an average of $5,000, one keen punter laid out an astronomical $83,239 to see history in the making.
Floyd Mayweather Jr. Vs Manny Pacquaio – AU$98,000
In the works for years, boxing greats Floyd Mayweather and Manny Pacquaio finally faced off in one of the most anticipated boxing matches of all time. Despite the hype, this was an underwhelming bout, which would have been a bummer for those who paid over almost $100,000 for a ringside seat.
---
---
Chicago Cubs v Cleveland Indians – AU$1,673,000
The 2016 Baseball World Series was an epic series ending with the Chicago Cubs defeating the Cleveland Indians in the final match of the seven-game series. It was the Cub's first World Series win since 1908, creating a bidding war between scalpers and the general public for tickets. People were prepared to pay overs, with some tickets for Progressive Field snapped up by fans for over $1 million. Absolutely insane.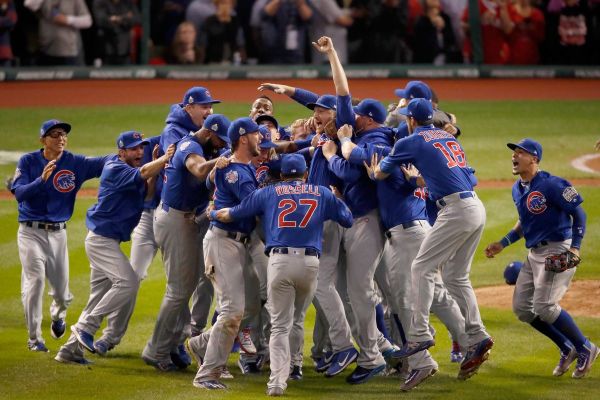 Source: SBO.net