Looking for things to do in Brisbane can be a headache if you aren't already intimately familiar with the Queensland capital. Plenty of the suggestions online are non-specific to the city. Don't be fooled; there are more than just a few things to do in Brisbane that will give you a distinct impression of what the old brown snake, which will be the host city for the 2032 Olympics, is all about.
Yeah, The River City gets a bad wrap as the comparatively dull northern child of the East Coast capitals, but those who diss Brizzy just aren't looking hard enough. Below you'll find the best things to add to your itinerary, whether you're rolling solo or heading up with some mates. Even if you're a local, we guarantee you'll find something on this list that you haven't done before.
First, let's cover the essentials – where to eat, and where to stay.
---
---
---
Where To Eat In Brisbane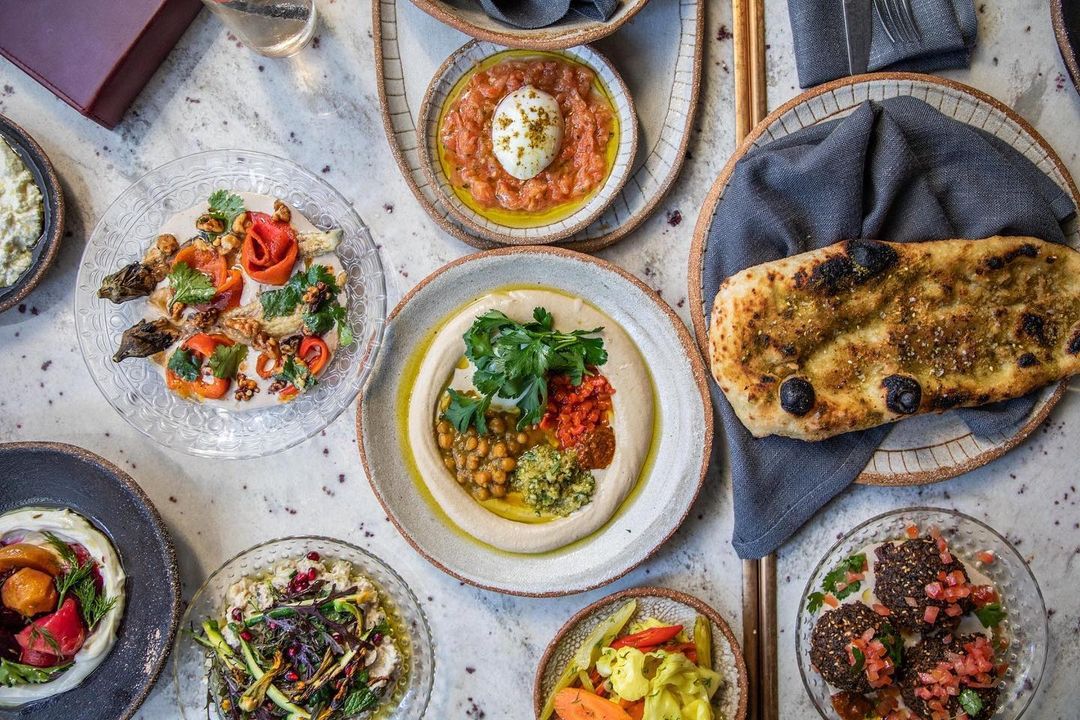 Brisbane may not have the reputation of epicurean excellence that Melbourne, Sydney, Adelaide, and Hobart enjoy, but the Sunshine State's capital is far from a wasteland of cheap burgers and late-night kebabs (not for lack of trying on Fortitude Valley's behalf).
You can keep up to date with our round-up of the best new restaurants in Brisbane, and you'll find some of the main precincts listed below. But don't overlook the stalwarts, from beloved fine dining institutions to casual classics. Some of the restaurants in Brisbane to throw on the dining bucket list are:
Alchemy Restaurant & Bar – The powerhouse in Brisbane dining, and a reference for Modern Australian done right.
Gambaro Seafood Restaurant – The oldest established restaurant in Brisbane and the city's best old-school seafood house.
Blackbird Bar & Grill – A perennial award-winner and the best fine dining steakhouse in Brisbane.
Honto – A distinctly modern take on Japanese dining with a sophisticated ambiance.
OTTO Ristorante – The most popular Italian restaurant in Brisbane for good reason.
Gerard's Bistro – Fine dining with African and Middle Eastern flair, often referred to as the best of Brisbane dining.
Bianca – A traditional expression of the classic Italian trattoria, with heritage recipes twisted with Australian accents.
SK Steak & Oyster – A stylish steakhouse in The Calile Hotel, with an atmosphere inspired by James Bond.
Sono – Another modern take on Japanese dining, where creativity leads with Australian produce.
Za Za Ta – An entirely vegetarian take on Middle Eastern share-style dining at Ovolo The Valley.
For more on where to dine in Brisbane check out our following round-ups:
---
Where To Stay In Brisbane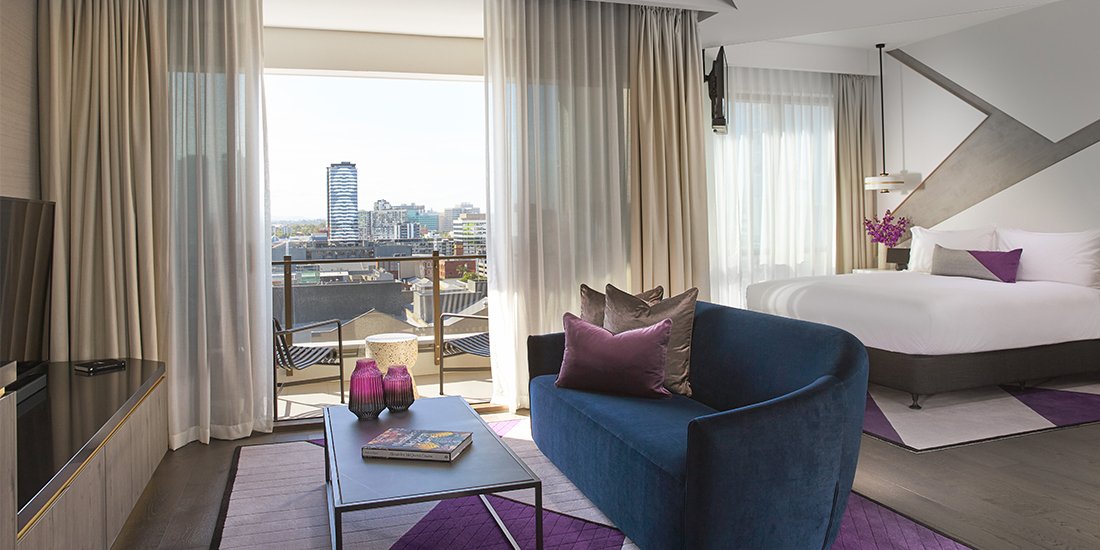 Brisbane's sprawl of four and five star lifestyle hotels is one of the city's strongest assets. Convenient, unpretentious, unique, and supremely comfortable – these accommodations are all first-rate choices if you're deciding on where your Brisbane base is going to be. Keep the following in mind when looking for where to stay:
FV By Peppers – Contemporary apartment style accommodation straight in the heart of rowdy Fortitude Valley.
Hotel X – One of the newest hotels in Brisbane with personality-led design and luxury amenities in Fortitude Valley.
The Calile Hotel – One of the most popular new hotels in Brisbane, in the middle of cosmopolitan James Street.
W Brisbane – Mixing opulence and energy into a unique luxury hotel overlooking Brisbane River.
Ovolo The Valley – A relentlessly modern five-star hotel in Fortitude Valley with a unique sense of style.
Crystalbrook Vincent – A luxury hotel underneath the Story Bridge doubling as a Vincent Fantauzzo art gallery.
Emporium Hotel South Bank – One of the better luxury options if you want to stay in South Bank.
QT Gold Coast – Bit of a wild card if you want to stay on the Gold Coast instead, in the city's best hotel.
---
Your Brisbane City Bucket List: From South Bank To Mount Coot Tha
---
Head To Mount Cotton For The Porsche Track Experience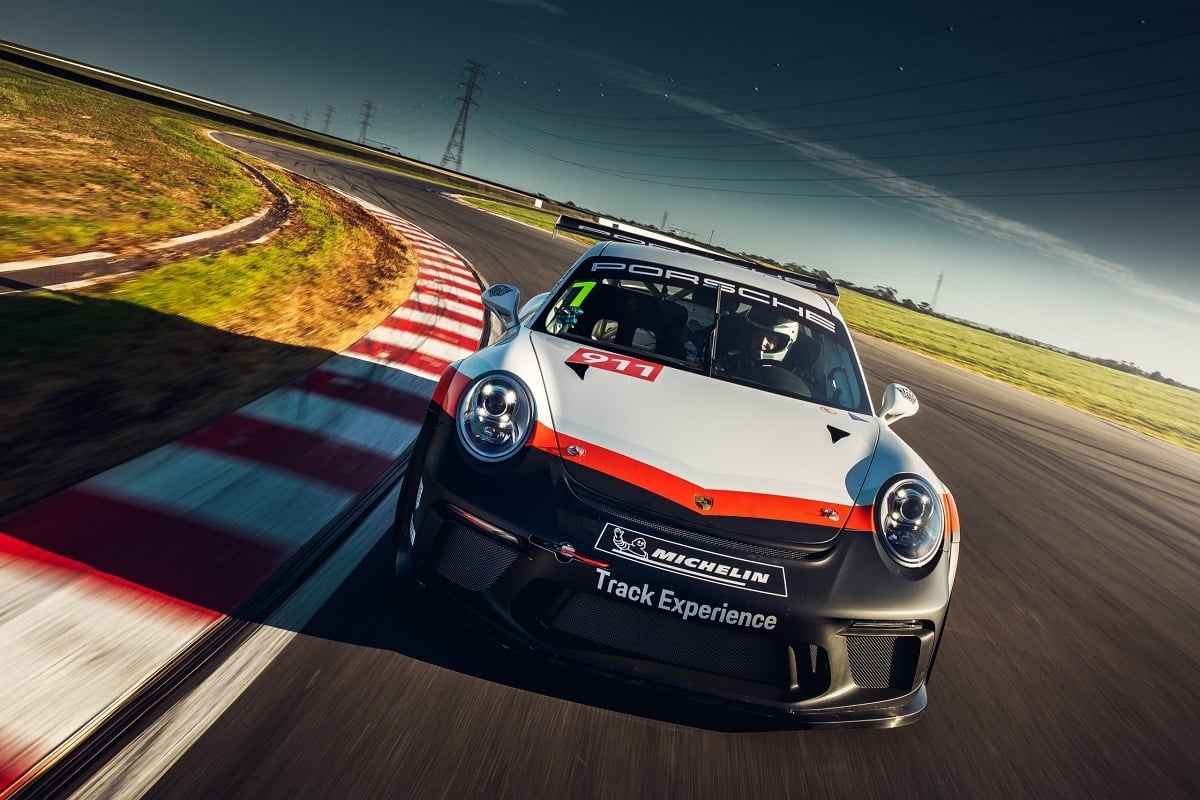 30 minutes outside of Brisbane City will bring you to Mount Cotton, a fairly quiet and isolated suburb with a tonne of things to do including tastings at Sirromet Winery, and a round at some of the state's best golf courses – Redland Bay Gold Course and Riverlakes Golf Course.
The most exciting is hitting up the dedicated Porsche Track Experience for what is easily the best drive day in Queensland. They offer numerous one day and bespoke courses and enough options for various stages of experience, including the option to drive a genuine, factory-built 911 GT3 Cup Car, or a high-performance 911 GT3 with satellite data tracking.
Distance From Brisbane: 41.7km
---
---
---
Fly & Drink With Brisbane's Helicopter Pub Crawl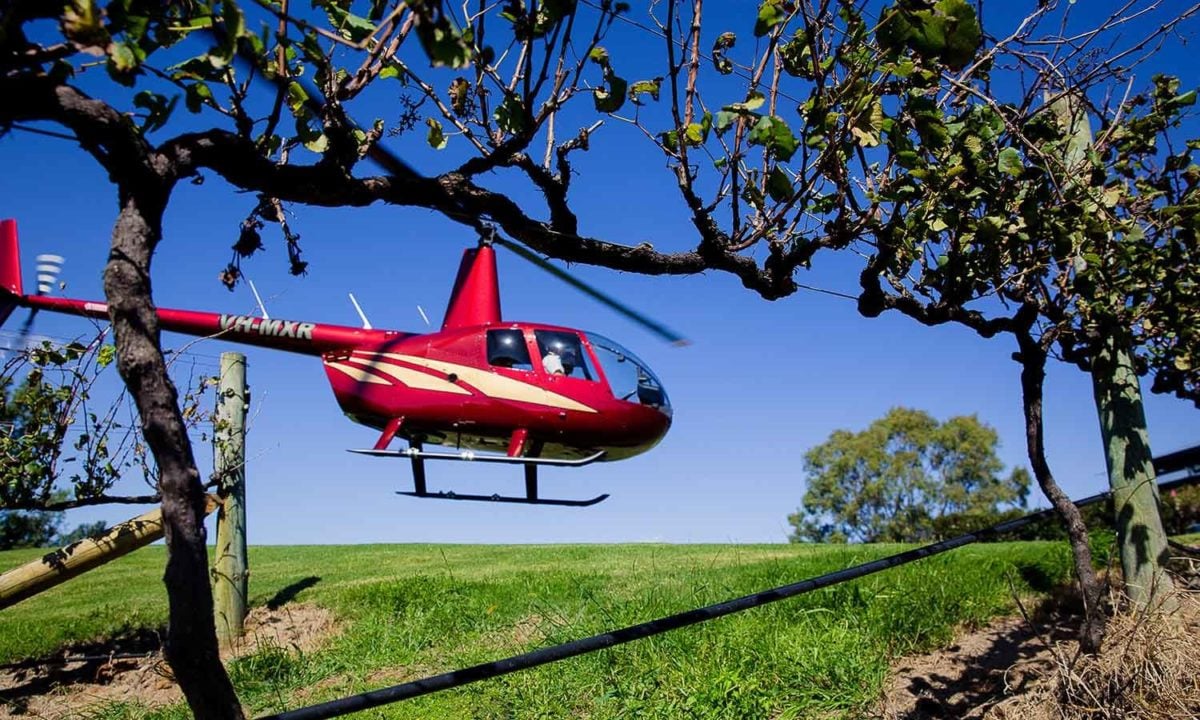 While Northern Territory may lay claim to the single best helicopter pub crawl in Australia, Brisbane ain't far behind. Hit up Pterdodactyl Helicopters who are the MVP's for schooners & choppers across Brisbane and wider Queensland. Price will be dependant on the type of itinerary you want to put together, but popular stops include the Bearded Dragon Hotel, Dugandan Hotel, The Royal Hotel Harrisville, and the Sundowner Saloon.
It beats the hell out of dragging your feet around Fortitude Valley looking for the next hit of precious alcohol, with modern helicopters jumping around to help you tour some of the more underrated local pubs, bars, and wineries around Brisbane, with a bird's eye view of the Queensland landscape.
Distance From Brisbane: 14.1km (to Pterdodactyl Helicopters HQ)
---
Hike Or Mountain Bike At Mount Coot Tha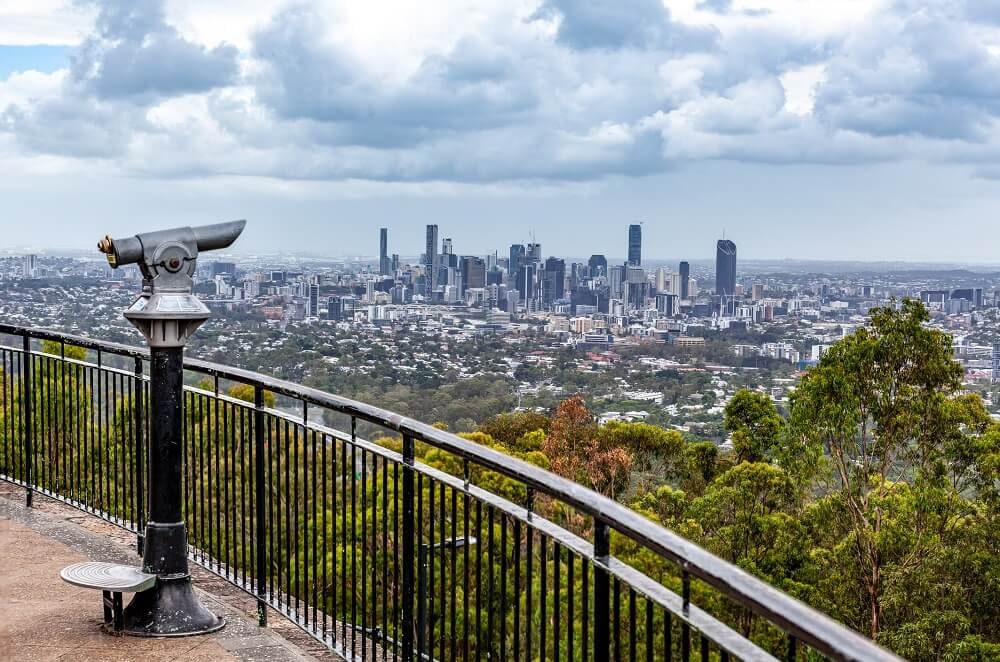 Keep the more active things to do in Brisbane going by heading on up to the iconic Mount Coot tha. Brisbane isn't exactly as known as regarded as city's like Sydney and Hobart when it comes to incredible views, but Mount Coot tha is an obvious exception.
As the closest elevation point to Brisbane City, you can get some world class views of the city, but the real reason for a visit to Mount Coot tha is the dense bushland and 20km of trail perfect for off-road cyclists. For the active community in Brisbane, Mount Coot tha is a rite of passage. Plus its completely free to head on up to the lookout.
---
Pitch A Tent At North Stradbroke Island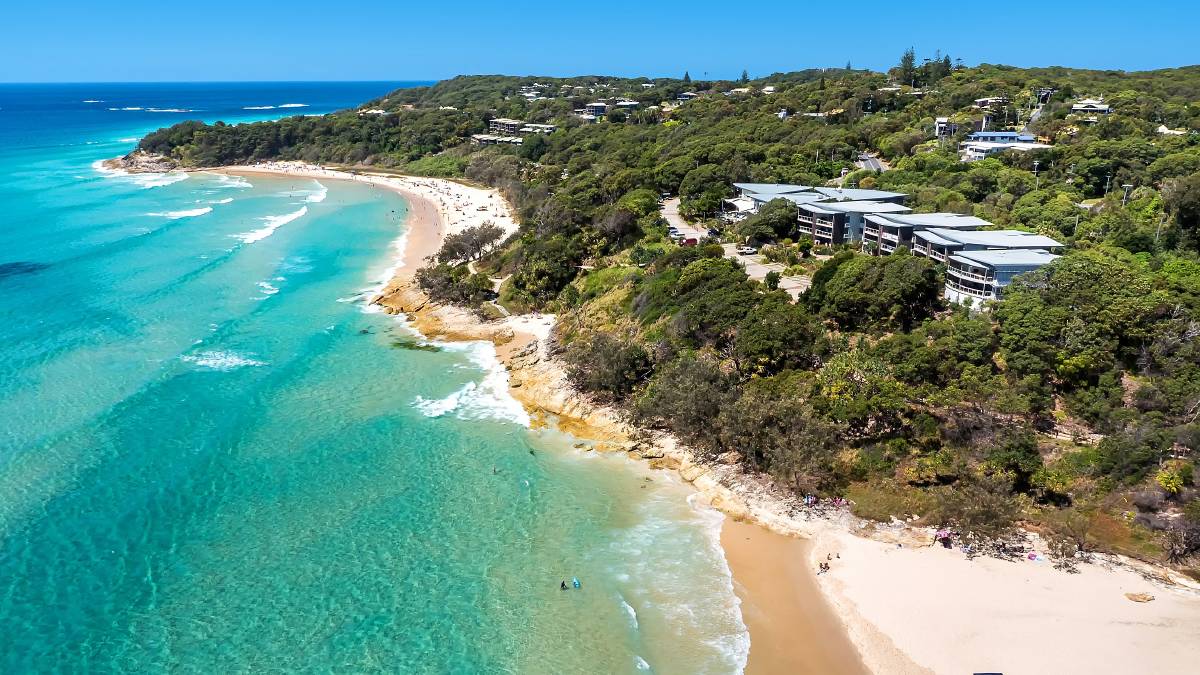 North Stradbroke Island, better known as Straddie to locals, is hands down the best camping spot in Brisbane. Dog-friendly beach camping is the most popular, on both Flinders Beach and Main Beach, but there are also various other camping sites, all blanketed by the breeze coming in all directions from Moreton Bay.
With 275 square kilometres of landmass, Straddie is considered the second largest sand island in the world, so there's plenty of ways to play this. I'd suggest pitching a tent down at Flinders Beach, where surfing and fishing are equally popular and whale tours are just a few steps away.
In the morning, head up to Point Lookout for some of the best land-based whale watching in Australia and do the North Gorge Walk afterwards, but if you want something more close-encounter you can go to Manta Bommie Dive Site. Over the summer months, this diving site offers intense manta ray diving encounters, alongside other sea creatures like leopard sharks, wobbegongs, octopus, and lionfish.
---
---
Distance From Brisbane: 50 minute ferry
---
Drink Your Way Through Brewery Crawl Through Newstead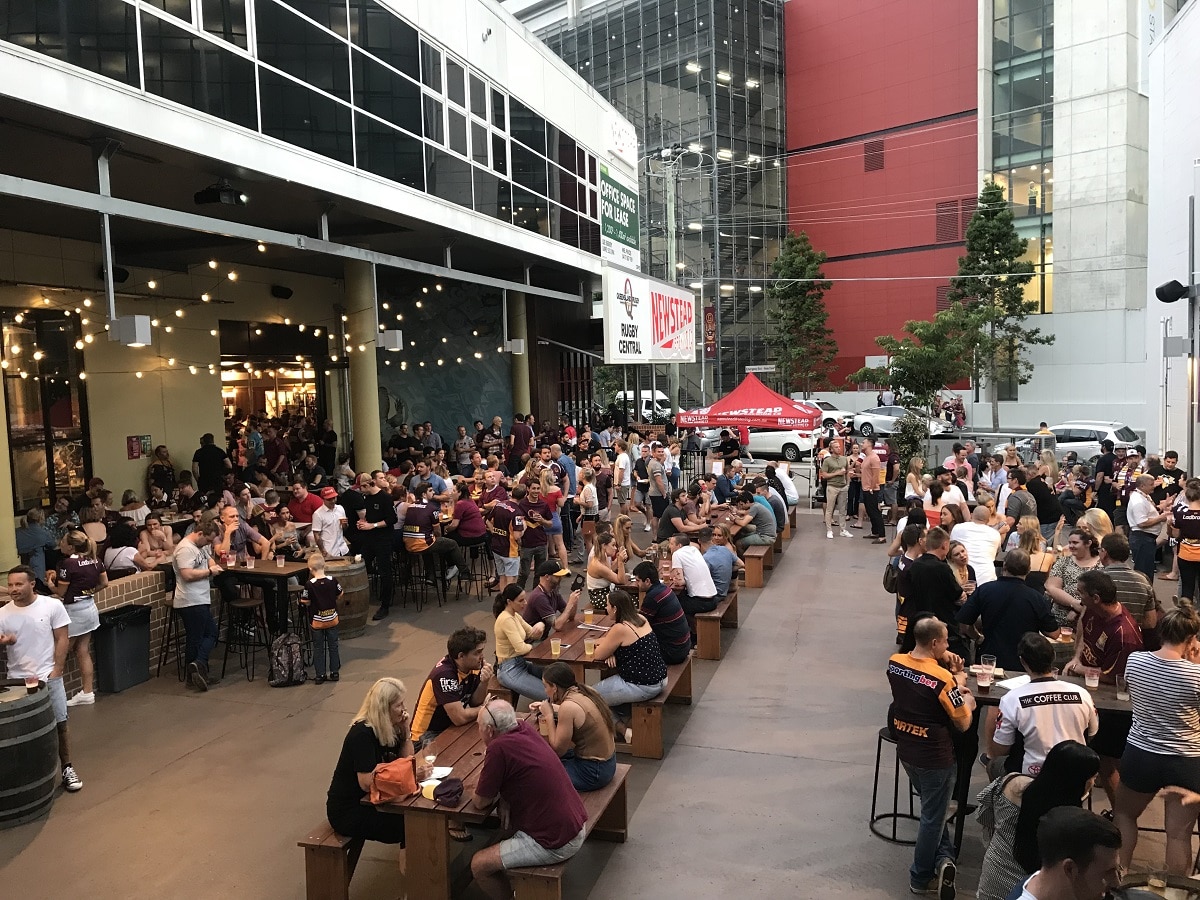 Take a break from all the outdoorsy stuff and stick closer to Brisbane City with a good ol' brewery crawl across some of the city's finest bastions of craft beer. The trio of Green Beacon, Range Brewing, and Newstead Brewing Co. make Newstead the best place for you and the lads to grab some award-winning and underrated Denzel Frothingtons with a decent feed in between.
If you've got a short trip ahead of you, then consider this one of the most valuable things to do in Brisbane. Time spent well.
---
Sneak In Some BBQ & Sundowners At New Farm Park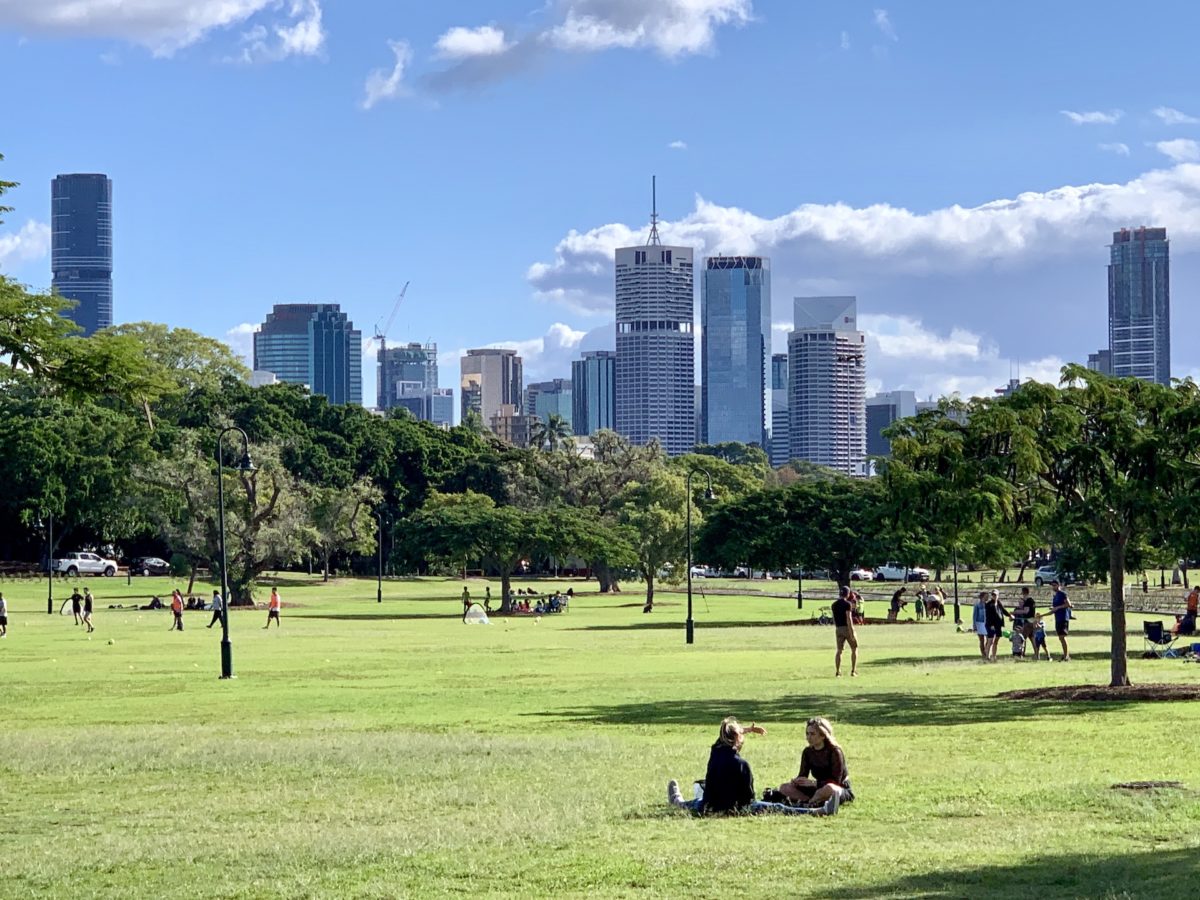 The heritage listed, water-fronting New Farm Park is Brisbane most stunning BBQ spot and a shoo-in for the state's finest Sunday hang. Across 15 acres of pure, luscious parkland, it's easy to spread out and find your own spot for a few sundowners, best experienced after you've had a day crawling around Newstead's best breweries. If you want to cap off the week, this is one of the best things you could do in town.
---
Picnic In The Botanic Gardens Mount Coot Tha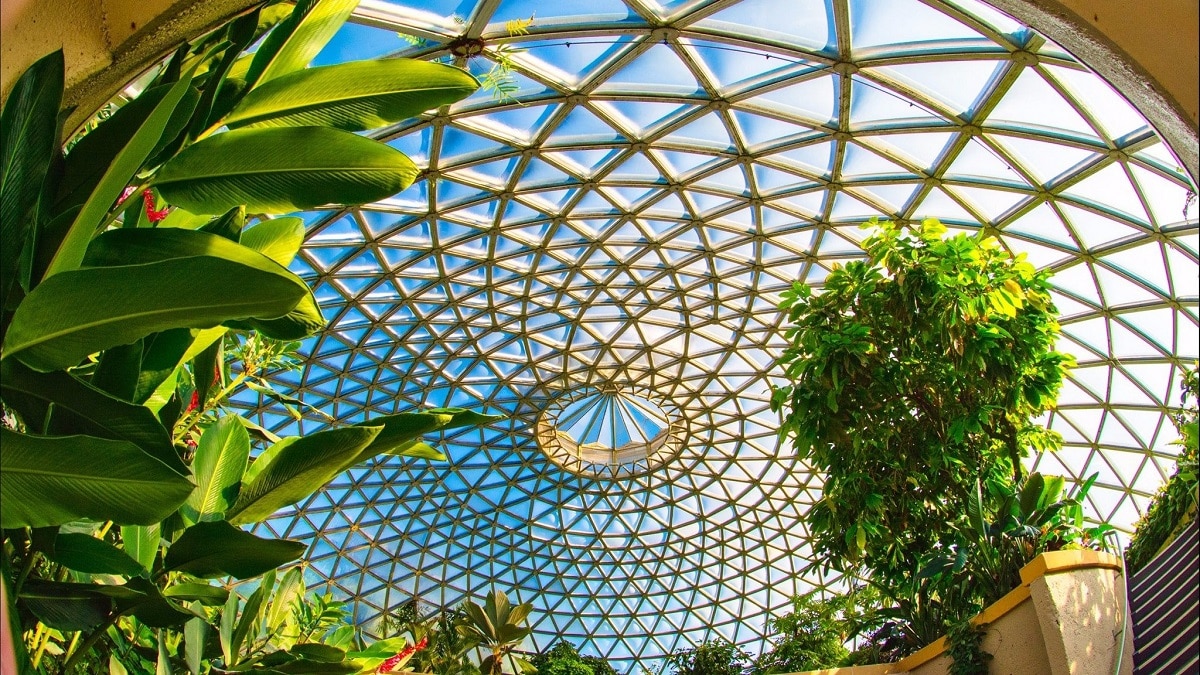 While New Farm Park is best for BBQ's and sundowners, the Botanic Gardens up at Mount Coot tha is the single best spot for an atmospheric picnic. If you're travelling with a partner, few spots are as perfect for a weekend mid-morning date. And you can build your platter game around a visit to the living museum of native and exotic plants, and a walk along the scenic Spotted Gum Trail.
Although if you did want something closer to the CBD, Brisbane's City Botanic Gardens is only 700m from the very heart of the city, and while it doesn't have near enough to see and do as Mount Coot Tha, it's also a popular spot for a more low-key picnic.
---
Hit Up The Driving Range At Victoria Park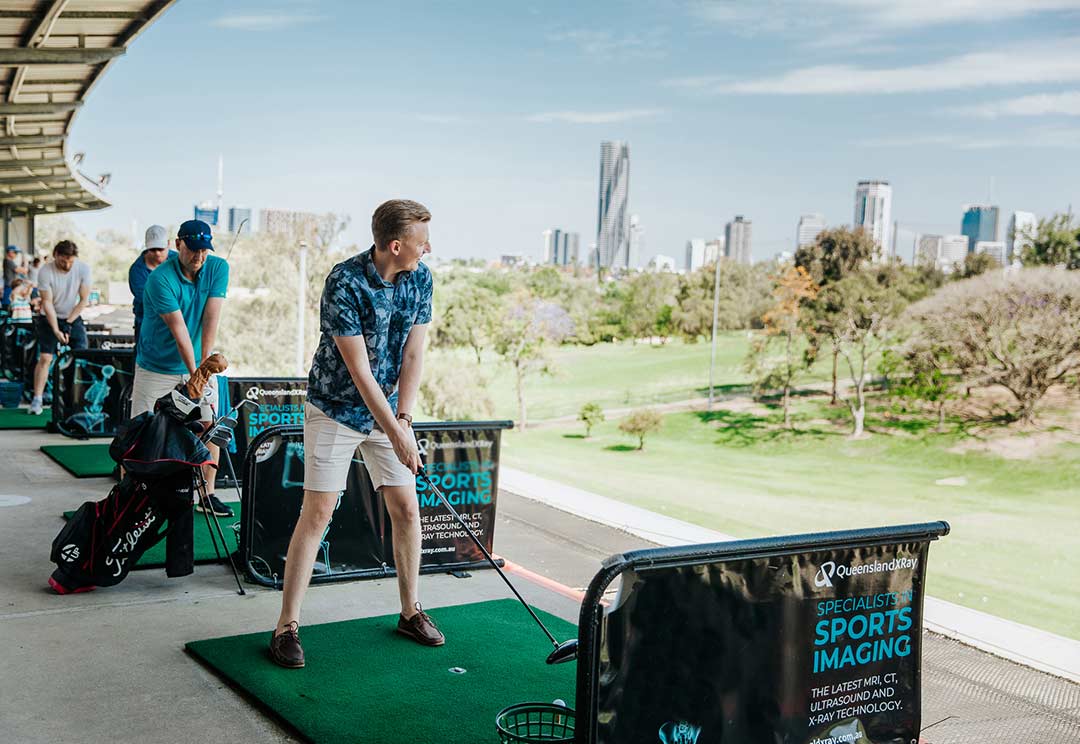 Sure, you aren't exactly hitting up Barnbougle when you're in Brisbane, but there's plenty of golfing spots in Brisbane. Head to Victoria Park for a driving range that's open day and night. It's one of the largest golf and leisure attractions in Australia, with a par 65 public golf course that'll only set you back $40 for 18 holes on the weekend.
Make sure to have a wander afterwards; Victoria Park has more than a few slices of serenity for when you want to get away from Brisbane CBD. If you like your golf, there are few things to do in Brisbane that can compare.
---
---
---
Hire A Goboat On Brisbane River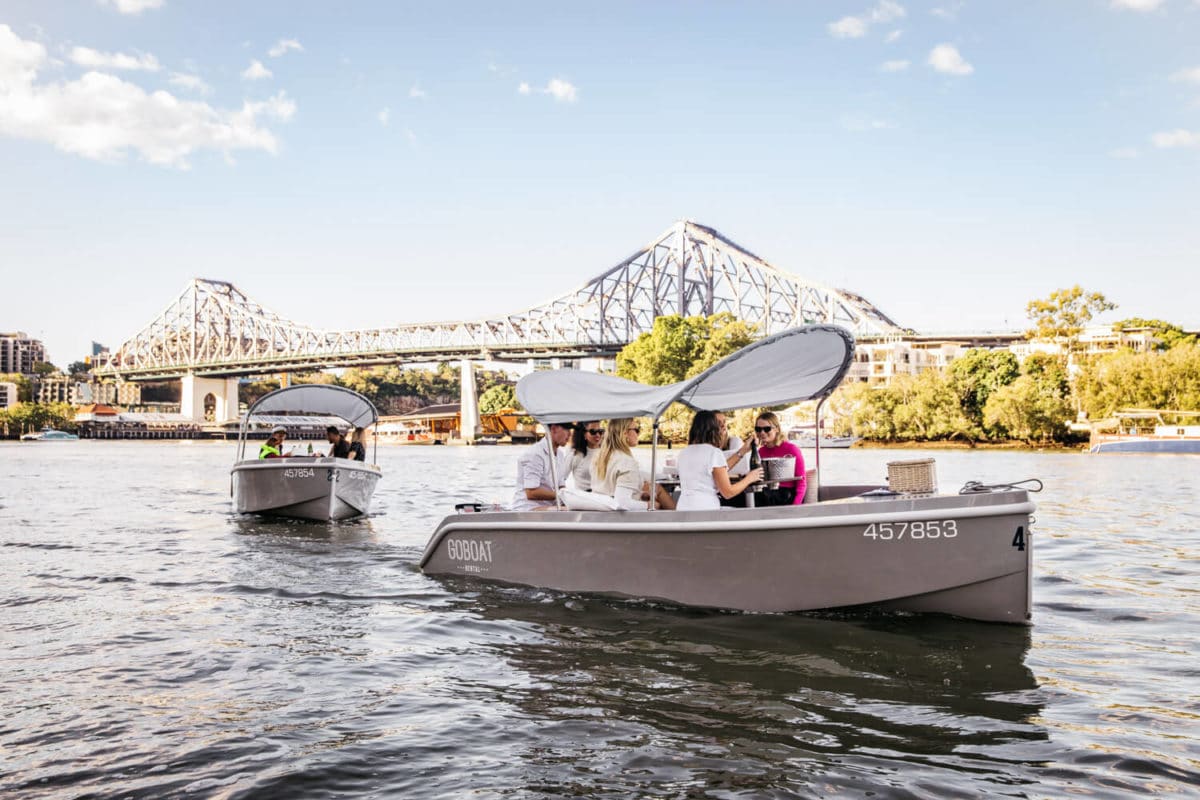 The longest river in South-East Queensland, and one of the defining features of this city, is Brisbane River. There's no escaping the snaking body of water, which flows through to Moreton Bay and offers a number of on-water activities. If you're not already out of gas from your Porsche Track Experience at Mount Cotton, you'll likely opt for a stand up paddle board or some kayaking. Don't with with the cruise options here, you won't really discover anything other than the standards.
Although relaxing is the ideal way to experience Brisbane River. For that, hit up Goboat and plan an on-water picnic or some bevvies with the lads while you cruise the electric boat along the river. As far as things to do in Brisbane go, it's one of the most relaxing ways to end any day.
---
Eat & Drink Through Howard Smith Wharves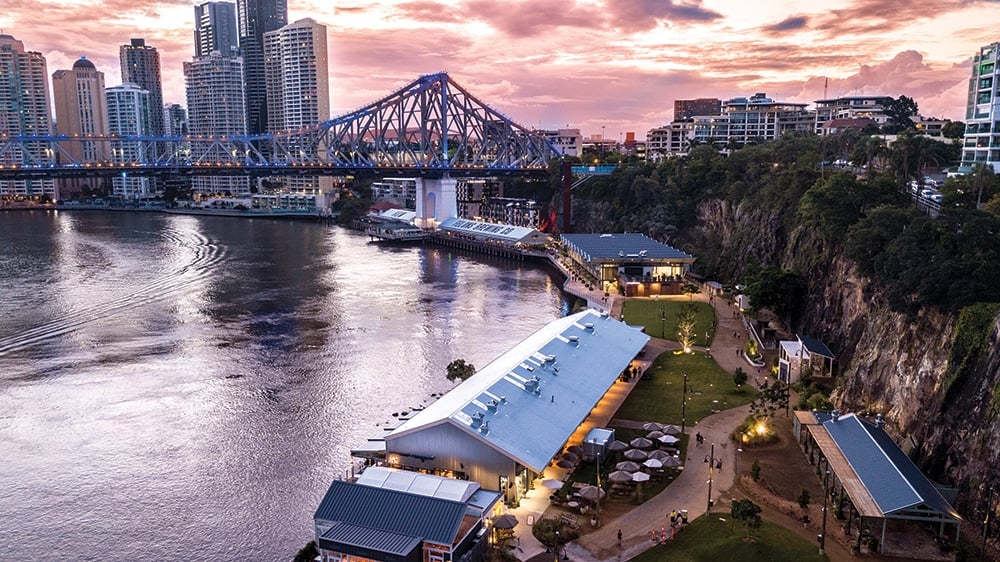 The award-winning Howard Smith Wharves is one of the best developments Brisbane has seen in years. Especially if you want to kick in some of the city's trendiest food and drink spots. Scattered along the shadow of Story Bridge is a veritable oasis of high quality casual eats, with the best bars and restaurants at Howard Smith Wharves including Greek loving Greca, modern Cantonese restaurant Stanley, lively seafood and cocktail haunt Mr Pervicals, and both Felons Barrel Hall and Felons Brewing Co.
---
Go Rock Climbing At Kangaroo Cliffs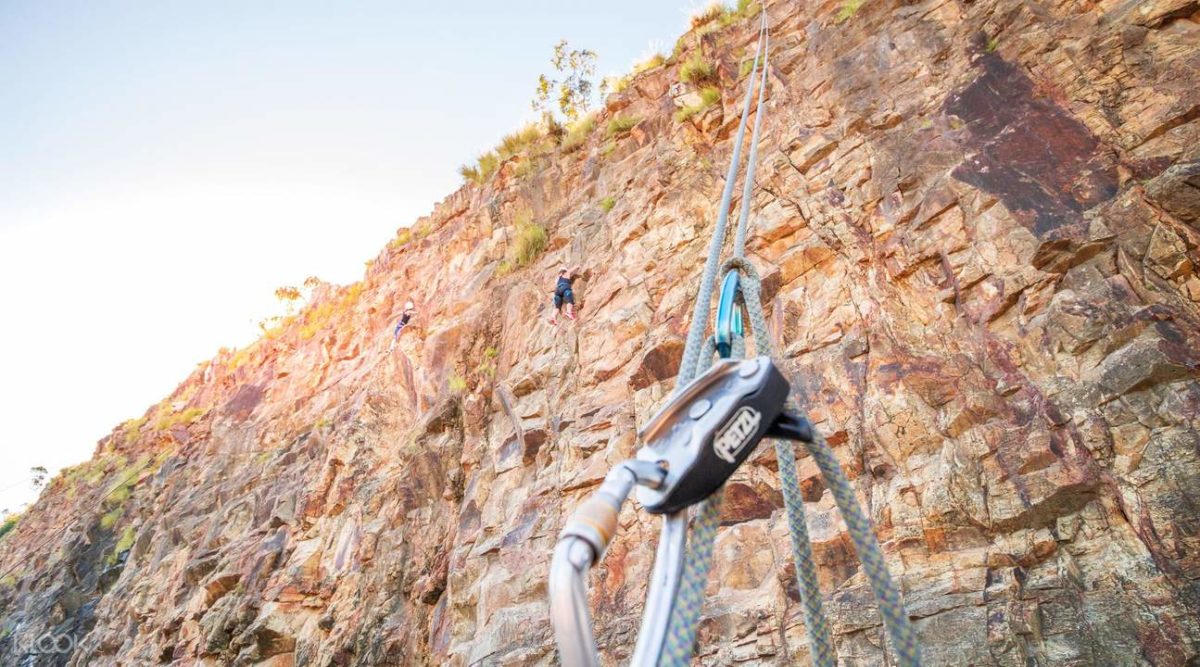 If you want some rock climbing to fill in your trip to Brisbane, a visit to the very central Kangaroo Point Cliffs should be the first thing on your itinerary. The heritage listed cliffs has plenty of room to play around for avid rock climbers, but if you want something more focused and time efficient, hit up River Life to book a 2 hour rock climbing tour suitable for any level of experience.
Better yet, it's not far at all from the CBD or Story Bridge, making it not just one of the best adventure activities, but also one of the most convenient things to do in Brisbane if adrenaline is your vibe.
---
Have A Wine & Cheese Night At Grape Therapy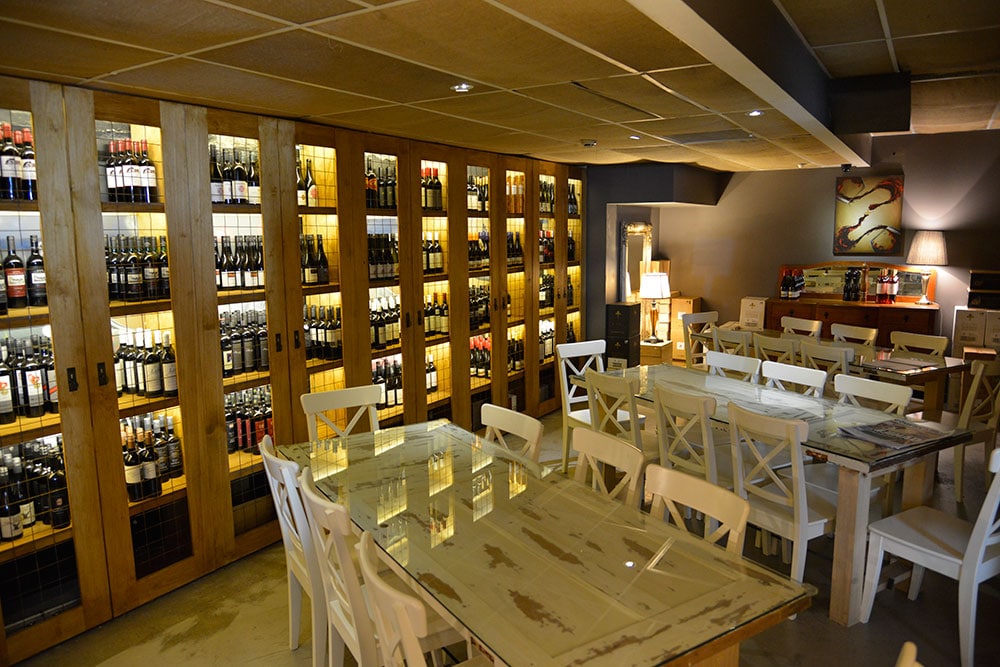 Grape Therapy, on Adelaide Street, is one of the city's best kept secrets when it comes to all things wine. The wine and cheese bar is a bit more sophisticated than its Fortitude Valley location would indicate. Step inside and it's a vintage-styled world purely driven by great fine wines from around the world, and easily the best cheese selection you'd find in Brisbane.
---
Catch Some Subterranean Theatre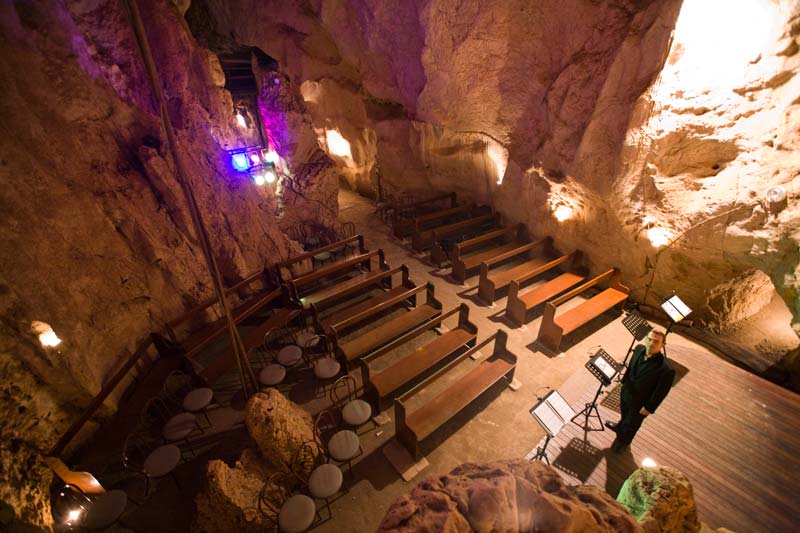 While there plenty of art exhibitions and hubs of live music around Brisbane that should easily satisfy men of culture, one of the more unique cultural experiences around Brisbane is seeing a performance by the Underground Opera Company. Along with small theatre troupes, they put on regular performances underground at the refurbished Spring Hill Reservoirs, giving life to a acoustically perfect space that was built between 1871 and 1882.
These large underground spaces were once home to the city's main water supply until the early 60s, so now instead of trickling water, the walls echo with live opera and often experimental theatrical performances.
---
---
---
Explore The Queensland Gallery Of Modern Art (GOMA)
Let's keep the cultural theme going here, with the best art gallery in Brisbane. The famous Queensland Gallery of Modern Art (GOMA) is one of the key features of the South Bank precinct, where it has stood since 1982. The world class venue backs up onto Brisbane River so there's plenty of place to relax and take in the serenity outside. Inside, expect over 25,000 square metres full of some of the best permanent and temporary art exhibitions in the city.
Plenty of big names fly through GOMA on any given year (COVID lockdowns withstanding), so this art institution is your best bet for when you want to spend a few hours admiring the works of various Australian and international artists.
After that, you can wander on down to the heart of South Bank and grab some lunch, or take a walk around the unique gardens of The Arbour.
---
Visit The Lone Park Koala Sanctuary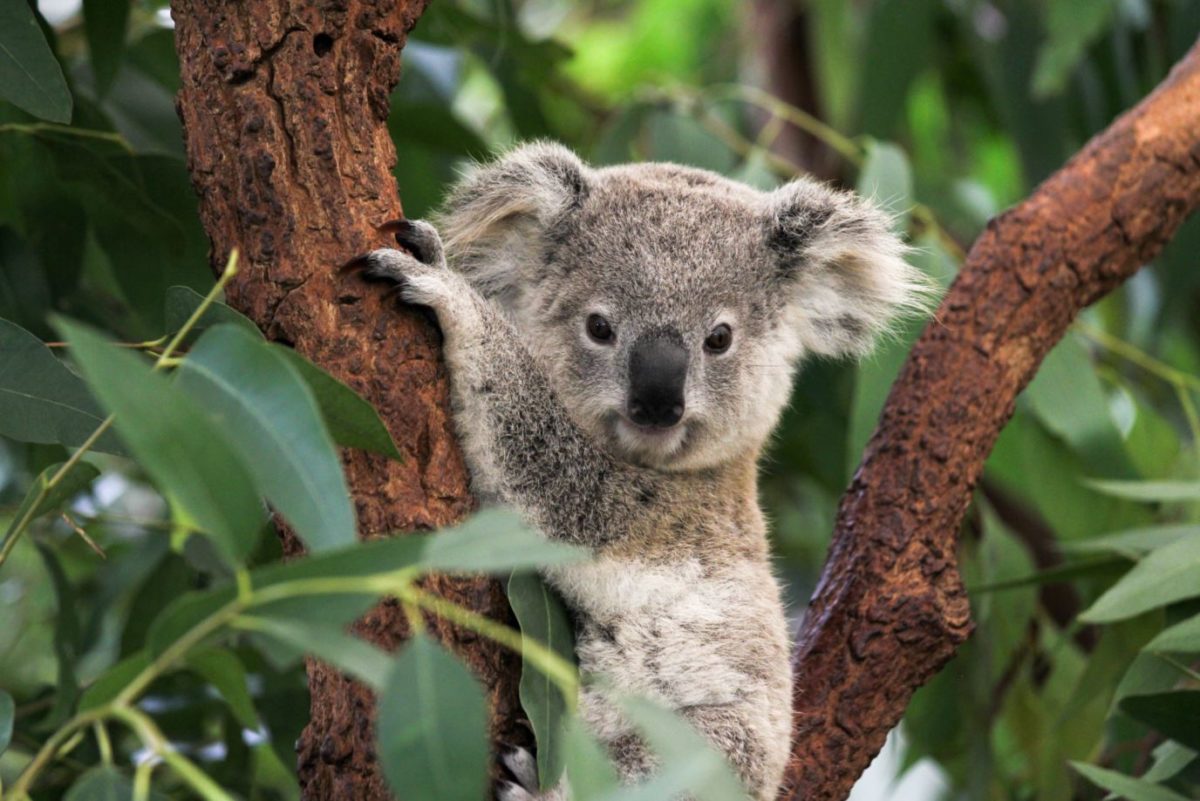 You could head out of Brisbane to the Australia Zoo on Sunshine Coast, but if you're looking for a family-friendly animal encounter closer to Brisbane CBD go for the Lone Park Koala Sanctuary. With 18 hectares of immaculate grounds, it's the world's oldest – founded in 1927 – and largest koala sanctuary in Australia.
Distance From Brisbane: 14.7km
---
Soak Up The Music & Club Scene Of Fortitude Valley
If you want a big night out in Brisbane, you're going to need to explore Fortitude Valley and everything the wild, free-for-all club district has to offer. There's no question about what type of people you'd bump in here – mostly flogs and buck's party goers, and the occasional (single) man of taste.
The famously lively area is nationally recognised for its typically rowdy spread of nightclubs, bars, pubs, and late-night restaurants. Kebab meat and lettuce is pretty much part of the pavement here, and while you'll probably be busy side-stepping a uni student's half-digested dinner, there's still enough to fill up your night.
If you've got a soft spot for local live music, the density of venues on Fortitude Valley rivals any live music scene in Australia. That's why the annual music conference, BIGSOUND, is always held here. Essential stops on your music trail are The Zoo, Woolly Mammoth, Press Club, and indoor theatre The Tivoli. The latter is the big-ticket option, which hosts regular events from both local and international (COVID restrictions withstanding). Clearly, a music crawl is of the best things to do in Brisbane.
---
---
---
Explore The Heritage Of Kangaroo Point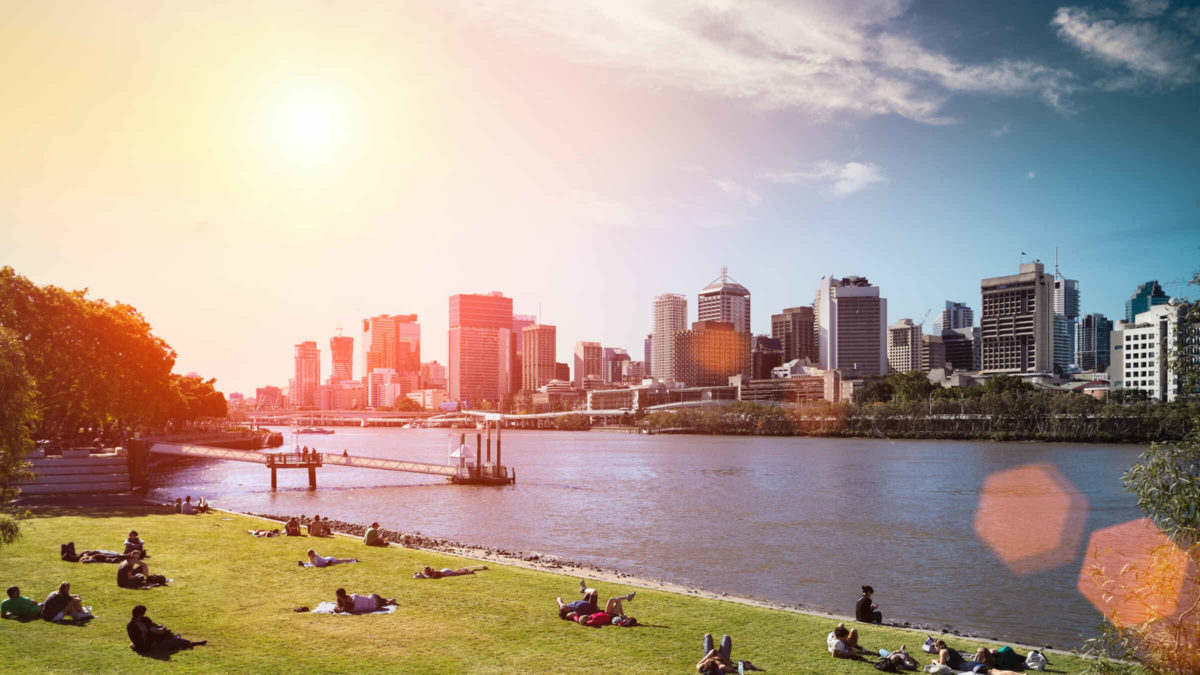 Perfect for teaming up with all that rock climbing around Kangaroo Point Cliffs is a wander around the historic inner-city suburb. The Kangaroo Point river walk is the best of riverside cycling you'll find in the city, and Kangaroo Point Park has some of the best views in the city.
Although the real reason to explore this neighbourhoods is all the food and drink. Stop for some old-world craft beer at Helsby's Alehouse, grab some Japanese tapas at Mitoki, carb-load at Christian Jacques Artisan Boulanger, have a few frothies at Sea Legs Brewing Co., and head to The Prawnstar to dine on some quality seafood on board a vintage prawn trawler.
---
Explore The Modern Sprawl Of South Bank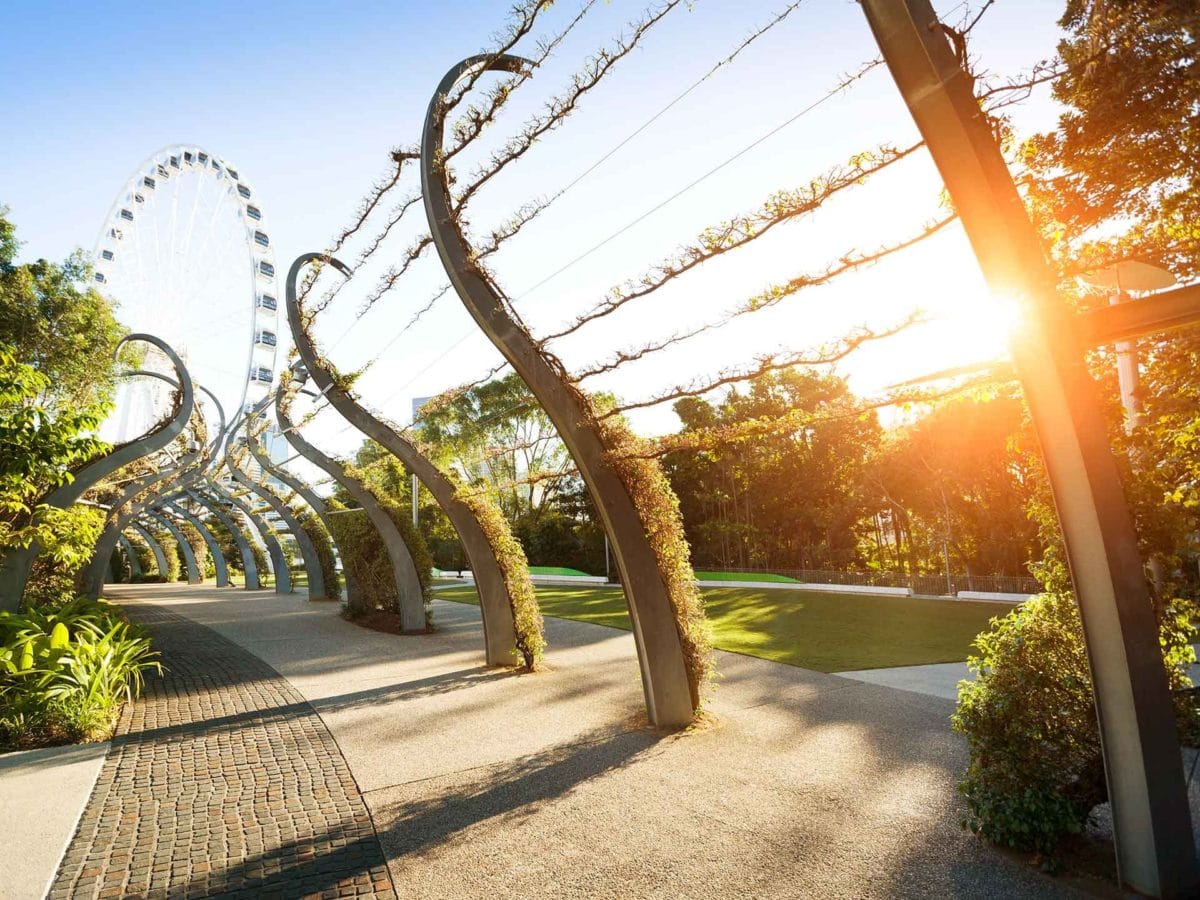 Probably the best known precinct in all of Brisbane is the spread of cultural touchpoints down at South Bank. If nature is more your jam, have a wander around The Arbour, catch some free music at The Seed Project – one of the nation's best outdoor proving grounds for indie bands – duck into Queensland Museum, and then chill at the makeshift Streets Beach near the centre of the precinct.
Although it's the food you want at this South Brisbane precinct. Popolo is great if you want a big, hearty meal, Otto is one of the best Italian restaurants in Brisbane, and nearby El Planta is great – not only is it one of the best Mexican restaurants in the city, but it's one of the better options for vegetarians and vegan dining in the centre of South Brisbane.
If it's the weekend, pop by Stanley Plaza for The Collective Markets, the best 3-day markets in South Brisbane and one of the most popular in the city.
---
Re-Stock Your Wardrobe With Menswear Essentials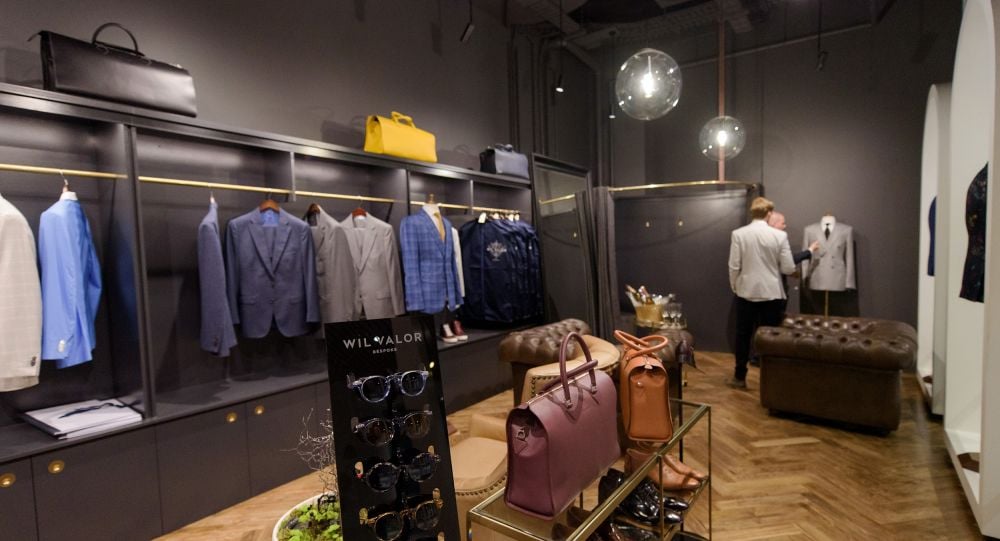 Yeah, there's no Chadstone or Paddington in Brisbane, but you'd be vastly mistaken if you didn't think the Queensland capital didn't offer some great shopping if you're in the market for menswear. Your first stop should be Queen Street where you'll find The Cloakroom where you can nail that custom fit. Also located on Queen Street is Double Double, with some of the best brands in the game.
Head to our dedicated round-up of stores for more on where to shop for menswear in Brisbane.
---
Climb The Story Bridge & Abseil Down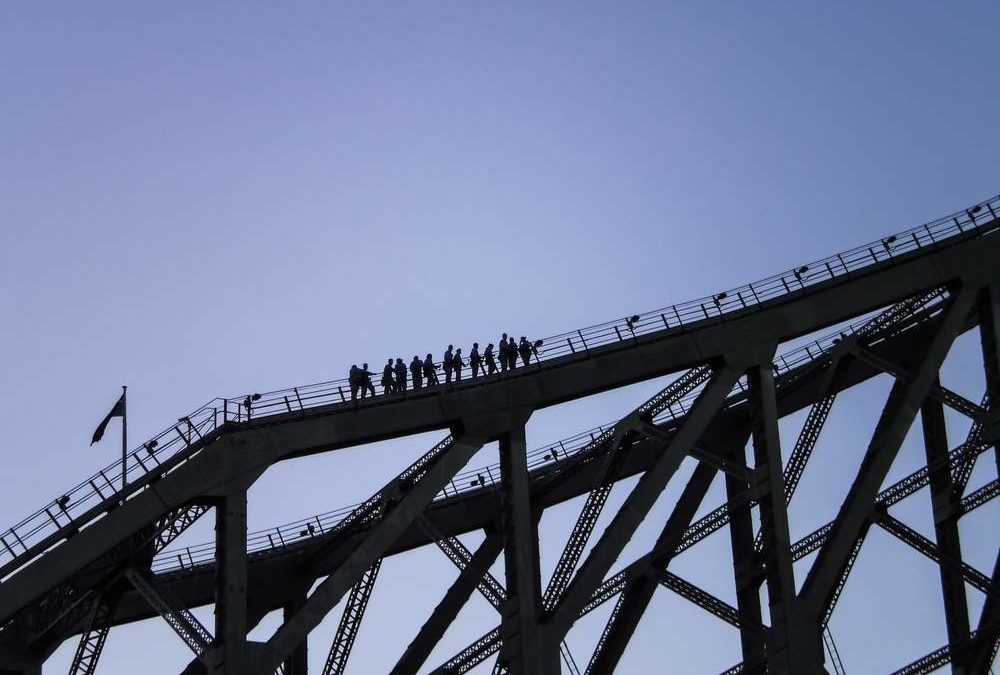 If views and adventure is more your bag when looking for things to do in Brisbane, you're going to want to hit up Story Bridge Adventure Climb. Much like Bridge Climb in Sydney, it's only one of three bridge climbs in the world, except this one also gives you the option to abseil 30 metres straight down on one of the pylons. Coupled with some incredible views of the city, and a bird's eye view of Brisbane River, it's easily one of Brisbane's quintessential adrenaline attractions and a great way to get familiar with the emblematic Story Bridge.
Plus, when you work up the appetite from all the elevation you can easily wander on over to South Bank, walk along the river, and spend the rest of the day's hours eating and drinking, and shopping at nearby Queen Street. Or you can always stick closer to Howard Smith Wharves and do pretty much the same.
---
Ditch The CBD For Glass House Mountains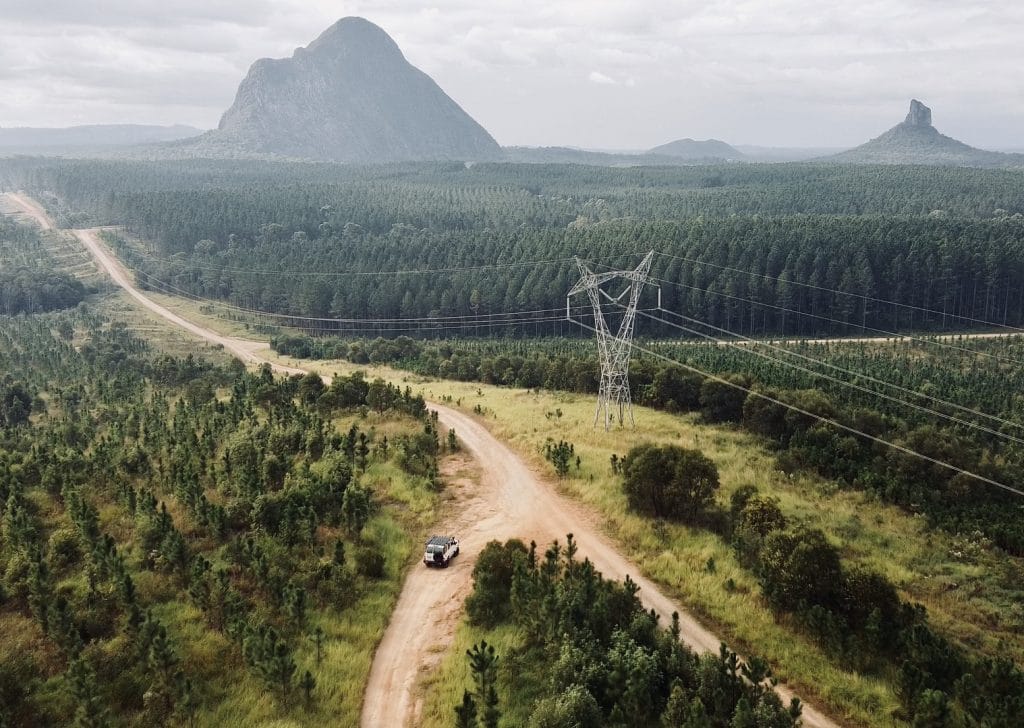 You'll have to head up to the Hinterland of Sunshine Coast for this one, but it's worth the trip outside of Brisbane City. The soaring, rugged volcanic peaks of Glass House Mountain shadow some of the best hiking trails you can find in the state – or on the East Coast for that matter.
Accommodation is dotted around the townships in this region, so if you've got a few nights spare, it's worth doing a bit of luxury hopping around while you explore the various walking and horse trials, abseiling locations, and all the fresh regional food you can possibly stomach.
Distance from Brisbane: 67.6km
---
Set Off On A Sunset Kayaking Tour At Moreton Island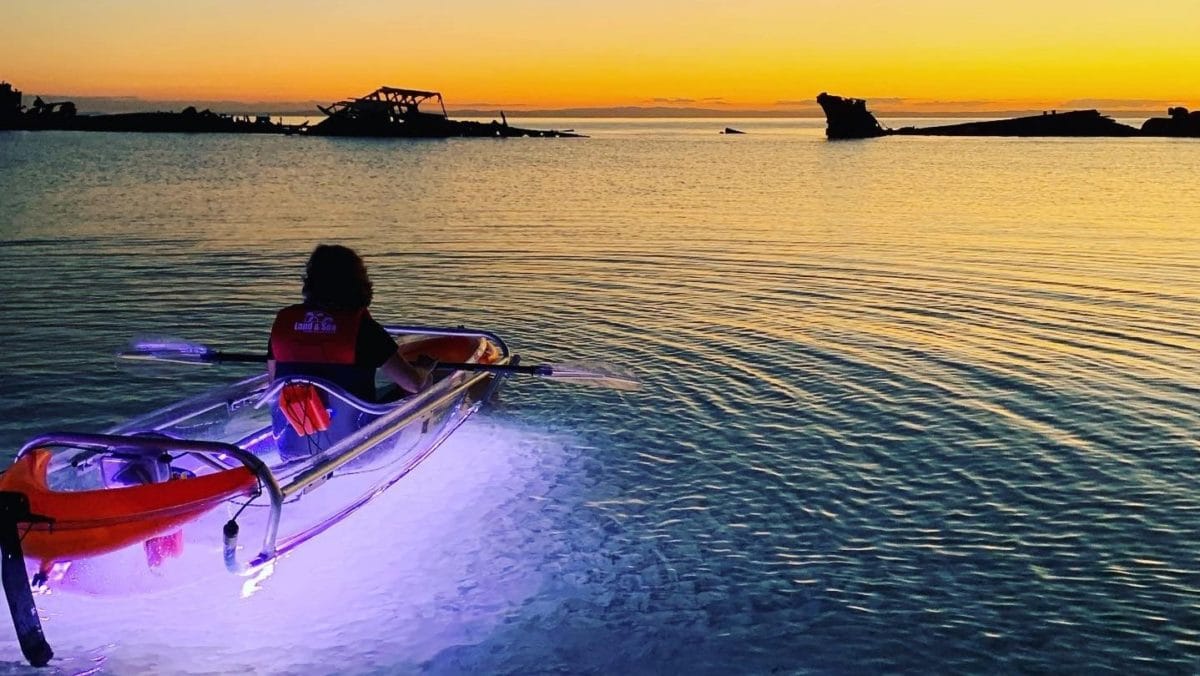 No trip to Brisbane should go without a visit to Moreton Island. Much like North Stradbroke Island, it's one of the largest sand islands in the world and offers plenty to do. The best? That'd be pushing a perspex kayak off shore and paddling along at night using just LED strips as you. The off-shore wrecks around Moreton Island look best at night, imposing and eerie as all your surrounded by is water, artificial light, and sea life. It's one of the better pops of kayaking you can experience in Queensland.
Then you can head over to the bottom end of the island and visit Moreton Island Oyster Farm during the day, and the nearby Gutter Bar when the sun sets, where freshly caught seafood and frothies are the best orders.
If you want to spend the night, stay at Tangalooma Island Resort. It ain't the most luxurious option, but the comfortable accommodations are bolstered by the fact that each night you would wander on over to the jetty and hand feed wild bottlenose dolphins.
Distance From Brisbane: 75 minute ferry from Holt Street Wharf.
---
Load Up On Beer, Wine & Cheese At Tamborine Mountain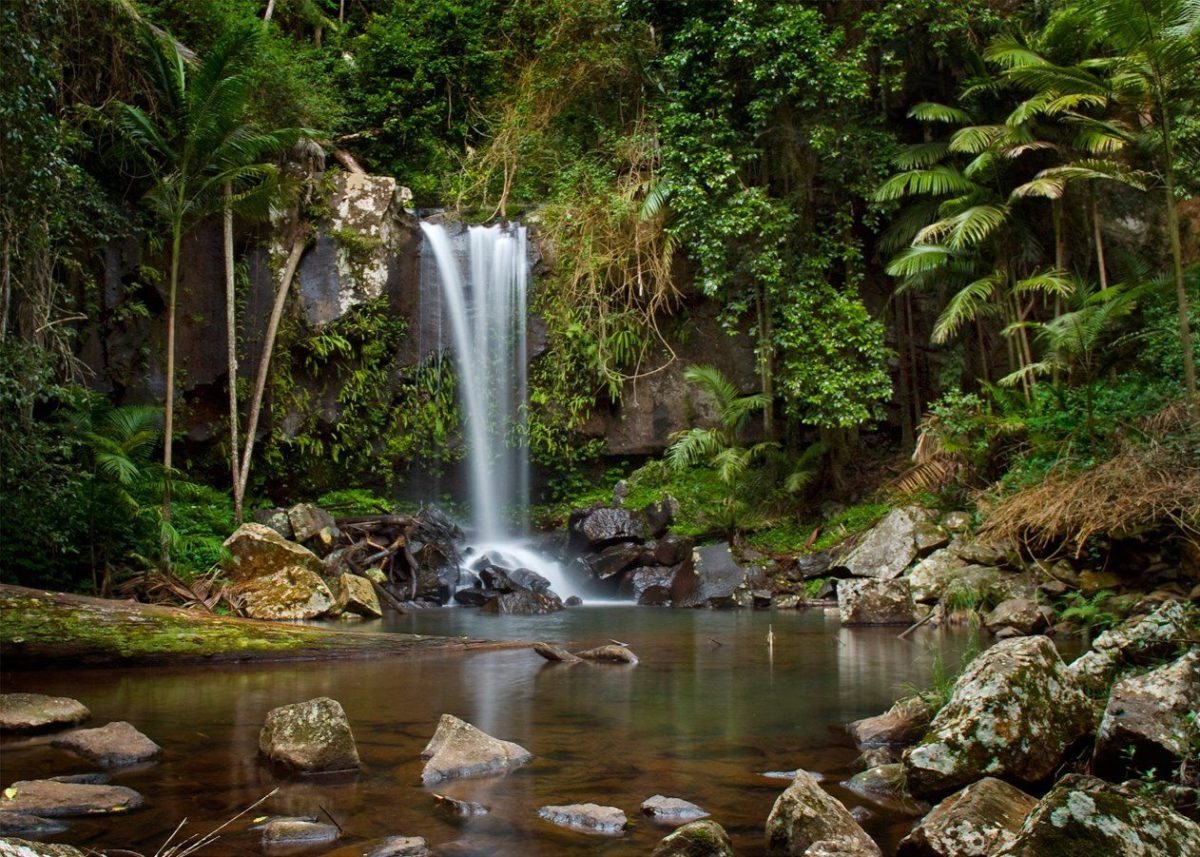 You won't need the Yarra Valley, Adelaide Hills, or Hobart to go on one of the best wine and cheese sojourns on the East Coast. Brisbane does just fine with Tamborine Mountain. You'll want to take a day or two to really experience all this region has to offer, all the way from Curtin Falls through to the various wineries that typically use grapes from the local Granite Belt.
Witches Fall Winery is probably the most popular stop here, but there's also Mason Winery, Albert River Wines, Sarabah Estate Vineyard, and O'Reilly's Canungra Valley Vineyards to keep you full of great new-world wine which express the diverse terroir of Queensland.
If beer is more your vibe, stop off at Fortitude Brewing, which is where you'll find Witches Chase Cheese Co. If you've never really looked into beer and cheese pairing, this is the place to do it.
Distance From Brisbane: 72km
---
Play A Round Of Golf At St Lucia Golf Links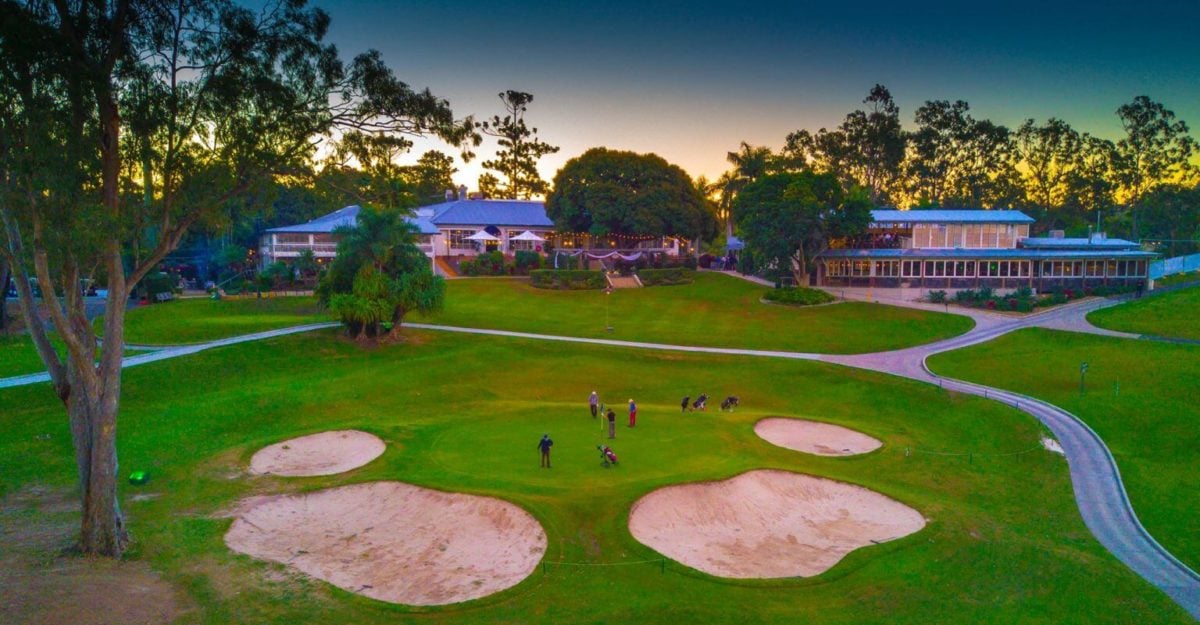 Golfing enthusiasts ain't done making the most of Brisbane's nearby courses. St Lucia is an 18-hole par 69, 5,411 metre beauty that opened back in 1926 and has since been considered one of the best public golf courses on the East Coast. The 18-hole course at St Lucia Golf Club includes several holes which follow Brisbane River, mixing some pristine views with all that fun.
It's best to head along on Monday for "Mates Rates" – 9 or 18 holes for $20 even. You won't find a sweeter price around for Brisbane's most popular golf course.
---
Crawl Through Brisbane's Best Cocktail Bars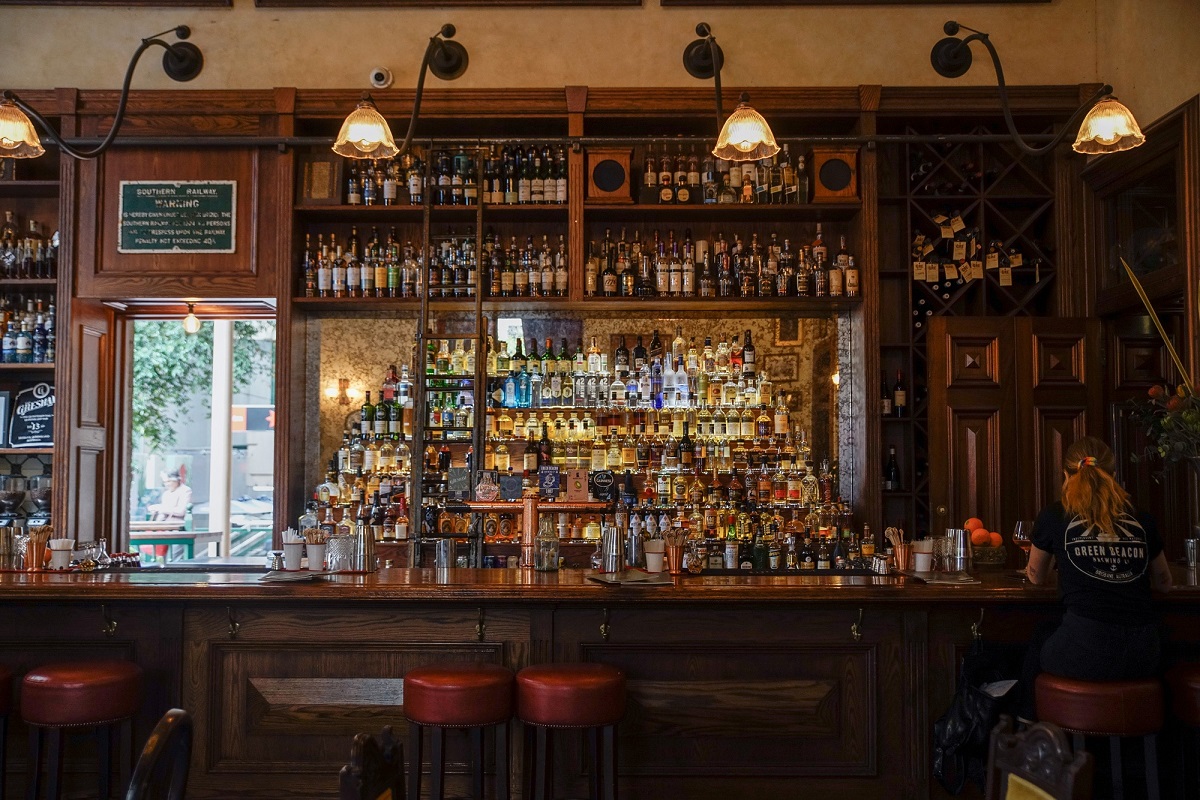 Head directly to The Gresham if a tipple is in order. Tucked in a laneway, just off Queen Street, the CBD cocktail go-to is still considered Brisbane's gold-standard and has long been the reference point for a good, perfectly balanced cocktail in the city.
The heritage-minded venue feels like a genuine escape from the rest of Brisbane, like you've just stepped onto a vintage film set brimming with the kind of hushed ambiance you'd expect from the prohibition era. Although it's just as popular amongst interstate visitors, it says a lot of that you'll still find locals making up the majority of punters at this theatrical space.
Other cocktail bars equally exciting around Brisbane include Cobbler in the West End, Gerard's Bar in Fortitude Valley, Death and Taxes in Burnett Lane, The Malecon in Milton, Savile Row in Fortitude Valley, Maker in South Brisbane, and The Boom Boom Room on George Street. None of them are far from the centre of the city, so make the most of the convenience.
---
Catch A Game At Suncorp Stadium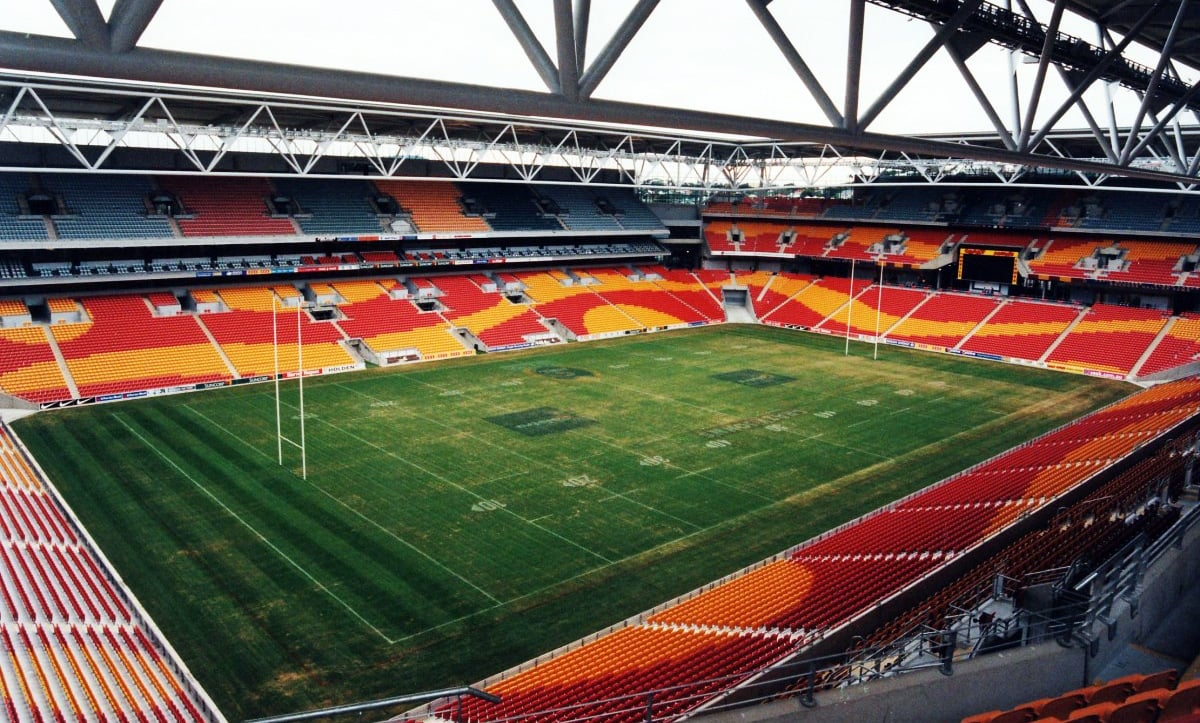 The Cauldron over in Milton is Brisbane's premier sporting stadium, and it gets no wilder than watching the Brisbane Broncos dominate their stomping ground to a capacity crowd of 52,500. Like every other city in Australia, it's footy season year-round in Brisbane so if you're in town and want to mix it up with the locals make sure you've got at least one game booked in.
After the game, cruise through the bars of nearby Caxton Street for a typical Brisbane kick-on. It's one of the most quintessential things to do in Brisbane.
---
Fill Up At Eat Street Northshore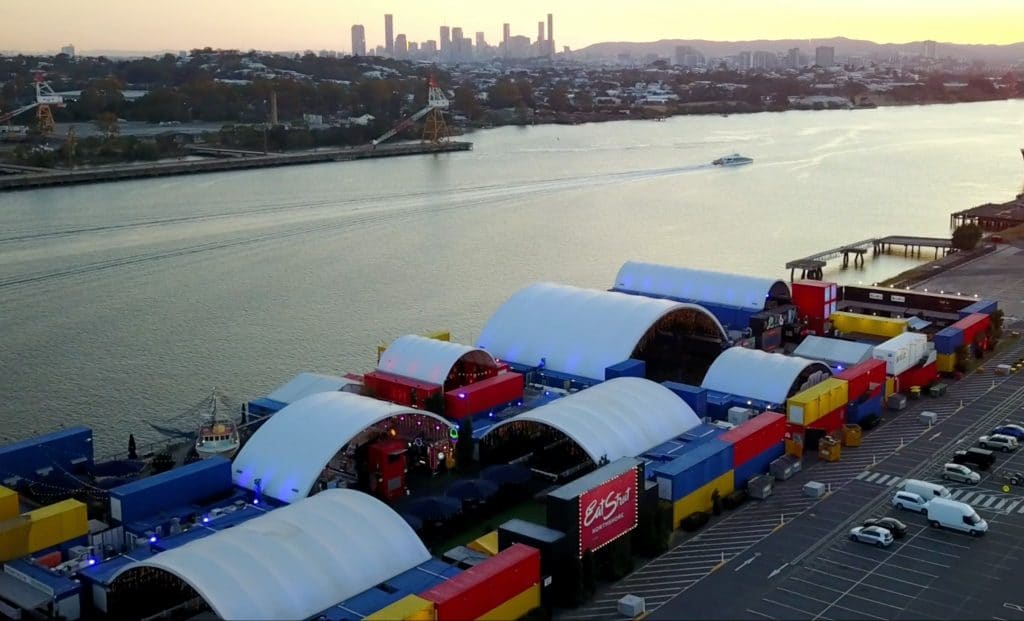 So you've already done Howard Smith Wharves, South Bank, and Kangaroo Point. The logical next step for your stomach is Eat Street Northshore, the hip chain of container park eateries that's long been one of the best stops for casual eats in Brisbane. You simply pay an entry fee of $5 and then completely give yourself over to the best of Queensland's many food markets.
Japanese pizza, locomades, French street food, freshly shucked oysters, over-the-top burgers, Swedish candy, and plates of delicious octopus salad. It's all here, giving Brisbane that necessary pop of free-wheeling food diversity that every hip city thrives upon.
There are regular events held here too, with music being the main play from some of the best up and coming Australian talent. Although it's all very family friend, so if you want to discover something a bit closer to street-minded indie and hip hop you'd need to head on over to Fortitude Valley.
---
Make Your Way Down To The Gold Coast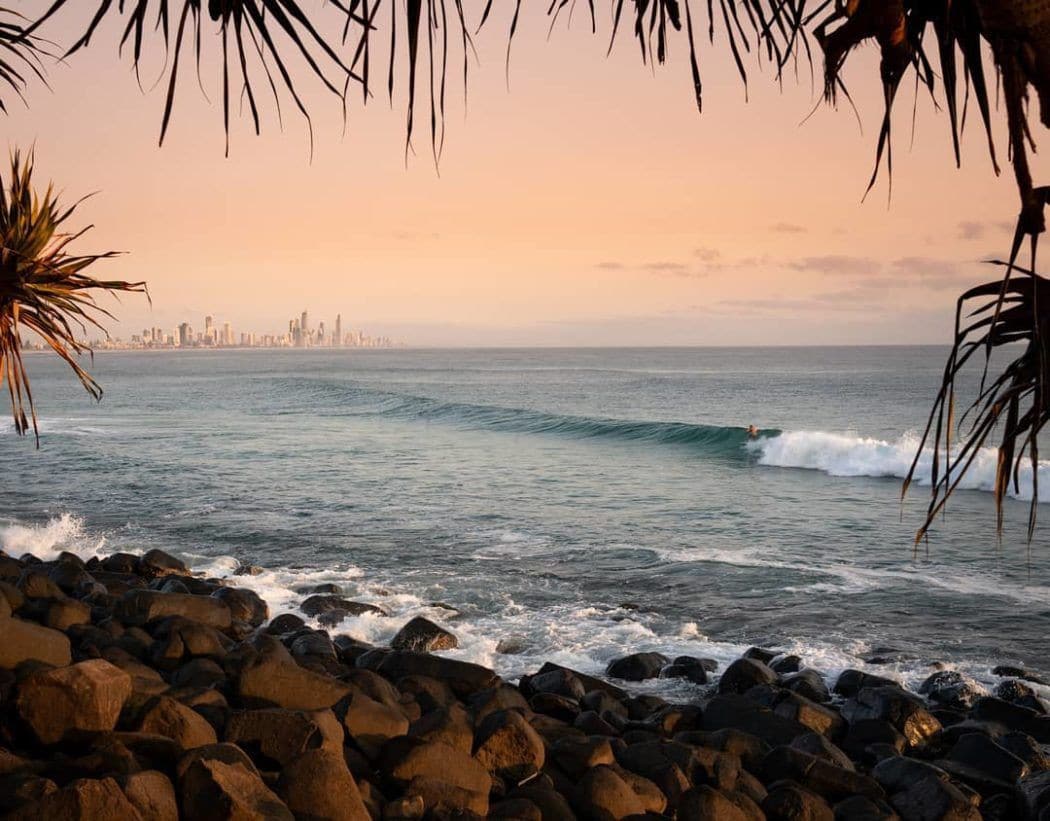 One of the best things to do in Brisbane isn't actually in Brisbane, it's up on the Gold Coast. When the makeshift Streets Beach isn't doing it for you, it's only a short drive to the Goldy, where you've got Burleigh Heads, Kirra, and Snapper Rocks offering some of the best surfing in Australia.
People often give shit to Brisbane for not being as trendy as Melbourne and Sydney and look, fair. But when you've got the Gold Coast nearby, without it needing to be a full-day trip, it's not hard to see why the more surf inclined Australians prefer this city over anywhere else in the country.
Distance From Brisbane: 77.7km
---