Virgin Australia is showcasing what their lounges may look like in the future with the opening of the new-look Virgin Australia Adelaide Lounge.
Simply referred to as 'The Lounge', the 283-seat space completes the airline's network of seven domestic lounges across the country's major airports, and is the first in what will be the new standard for the carrier going forward.
Opened for frequent flyers as of today, the space has been worked by Brisbane's WMK Architecture to feature numerous distinctive dining and seating areas. The multifaceted space is split into a coffee (by day) and wine (by night) bar, a dedicated Cellar Door showcasing South Australian wineries, a functional library area designed for comfortable working stations, a gallery lounge with a large flat-screen TV, the 'sunroom' designed with relaxation in mind, the 'long stay' for those sinking in for a few hours, and several other dining and seating areas.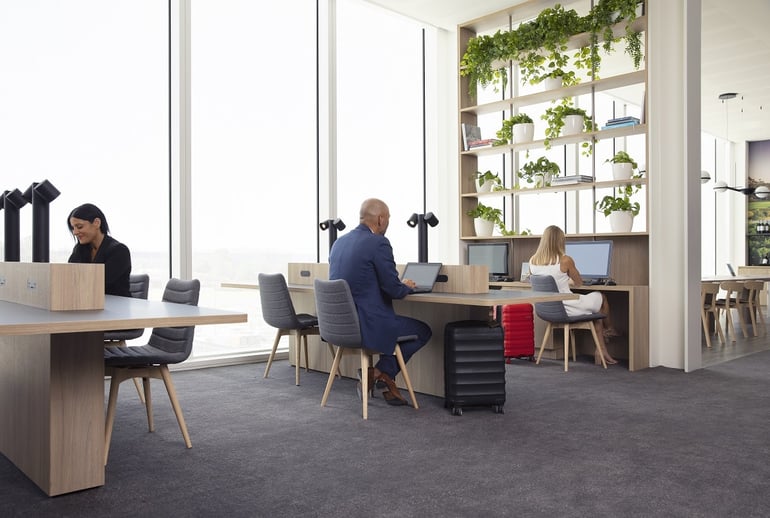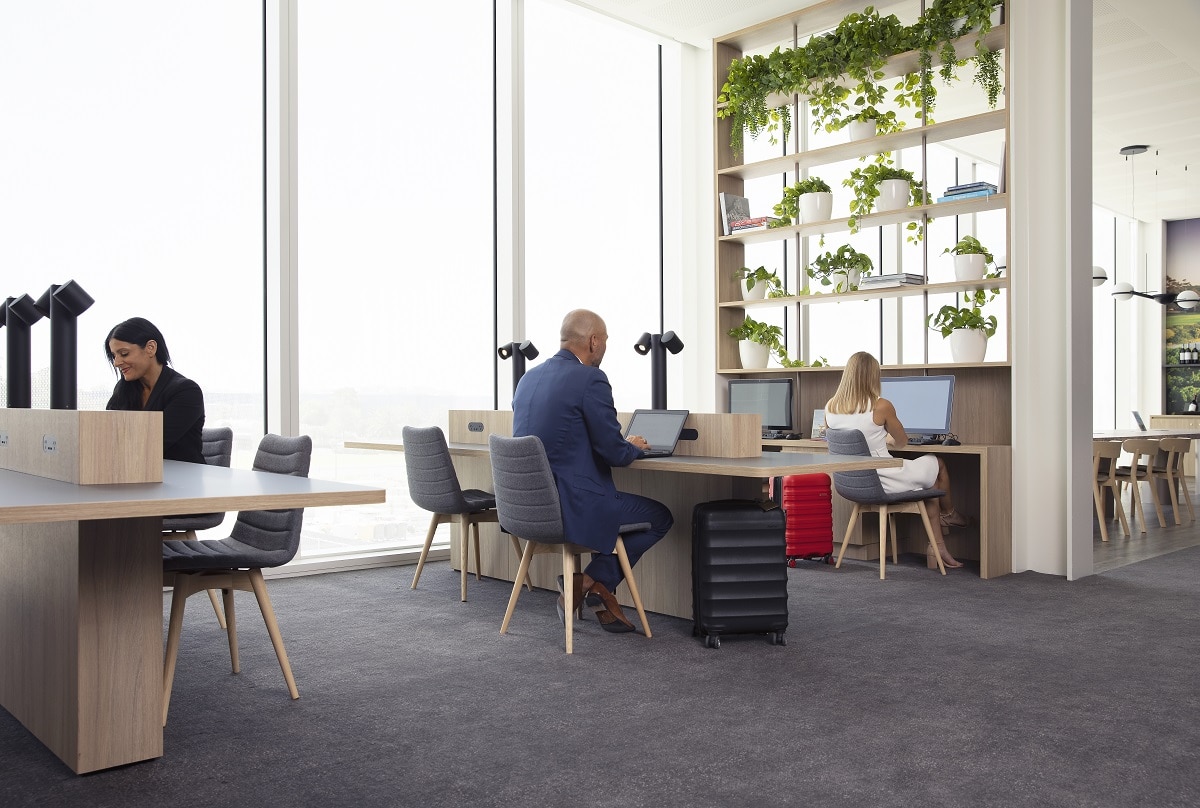 A breeze block feature wall should be the definitive design choice for the new space, alongside canopy ceilings, ceramic tiling and a centre walkway that offshoots to all those aforementioned spaces. It seems pulling in ambient lighting has been a bigger focus of the design this time around, with bright greenery populating all spaces.
A substantial rethink of the food on offer also coincides with the offering including new sandwiches, salads, wraps and more healthy snacks prepared on site. An enhanced menu will be implemented at all Virgin Australia lounges in the coming weeks, alongside the trial of a new food ordering system using end-to-end table service and QR codes.
According to Virgin Australia CEO Jayne Hrdlicka, the airline plans to make a "significant investment" in their lounges over the next few years.
"The new lounge we've unveiled today will be foundation for the Virgin aesthetic and experience we will roll out across the network", said said. "This adds to the announcements we have already made signalling a deeper investment in technology to improve our customer experience, refreshed on-board catering to be announced soon, great bonus Points and Status match offers for our Velocity members, cheaper fares, and extended flexibility to change bookings".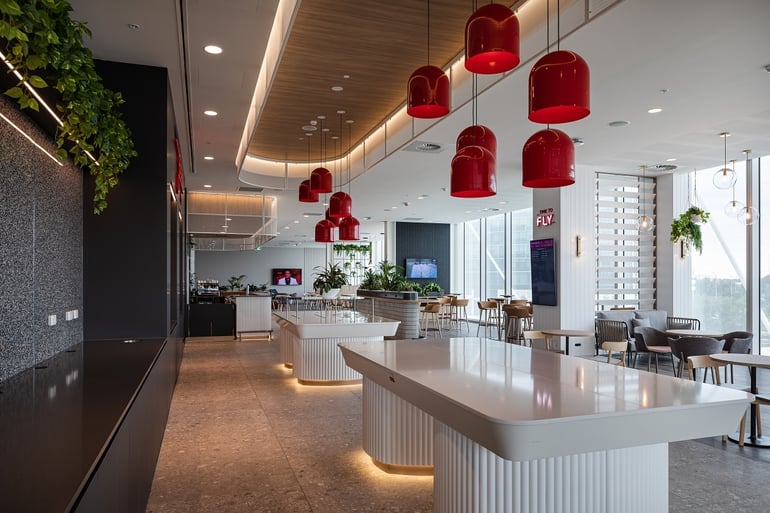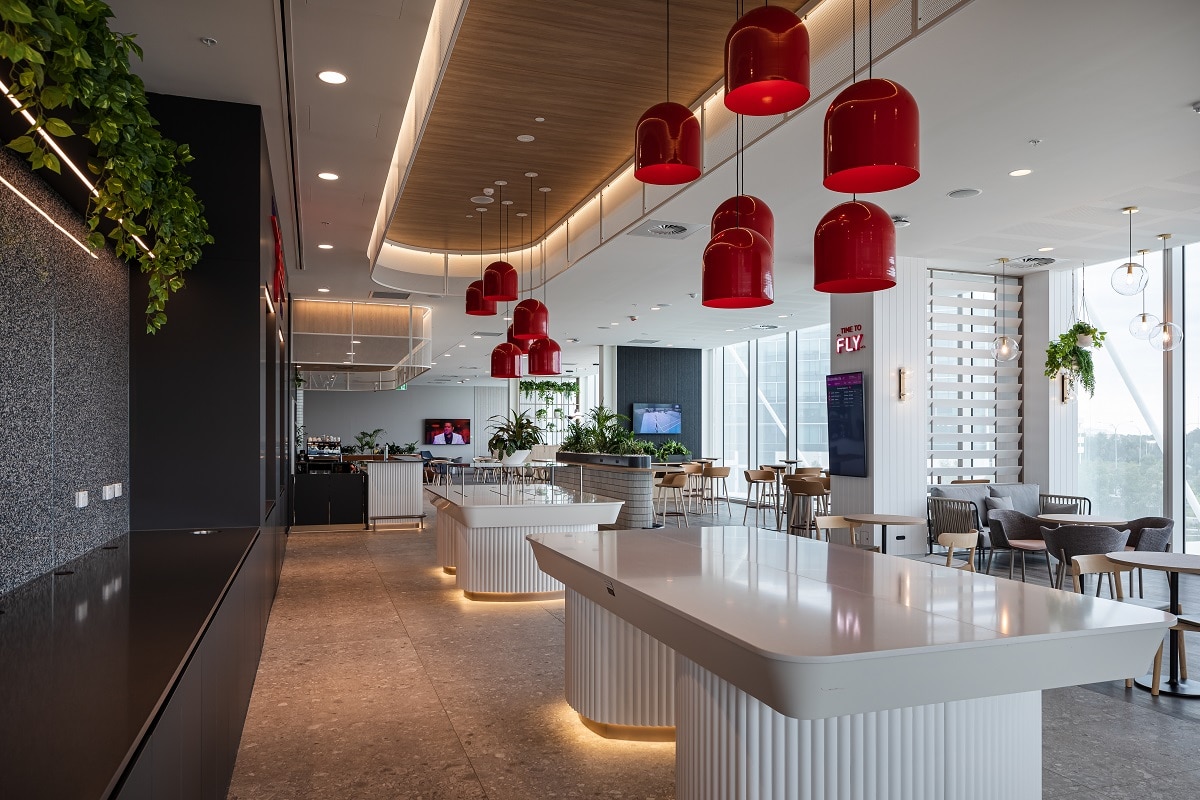 The news comes as Virgin Australia reopens all of their existing domestic lounges across Australia, with plans in place to introduce their seventh and final lounge in Canberra next month.
For more information about the Virgin Australia Adelaide Lounge head to the link below.