Whether you're planning a dedicated weekend jaunt or taking a breather on a circumnavigation of the country, Byron Bay should be right at the top of your Aussie bucket list, and will quickly become a destination you simply won't want to leave. The surrounding Northern Rivers region are ripe for exploring, and there's no vehicle better suited to the task than the Brand New Mazda BT-50 Thunder, and you, armed with all the 4 wheeling driving and towing tips you need.
While it may have gained an unsavoury reputation as a schoolies and try-hard influencer hotspot, the beautiful bones and laid back lifestyle of Byron Bay and its surrounding Northern Rivers neighbours still lure us back, time and time again. Sure, it may not be the sleepy, hidden hippy gem that it once was, and some may scowl at its gentrification, but the industry here rings true to the Byron lifestyle – sustainable, slow-made and quality-driven.
The last-minute weekend road trip is a glorious reality for Brisbane and Gold Coast locals alike (just 2 and 1-hour drives respectively), or, if you're venturing from Sydney, circa four days in town is required at the minimum to make the 8-hour drive worth it. With the windows on the Brand-New Mazda BT-50 Thunder down and the roof speakers pumping, you can't help but feel like you're in Avicii's Seek Bromance film clip as the landscape shifts to palm trees and crashing waves.
---
---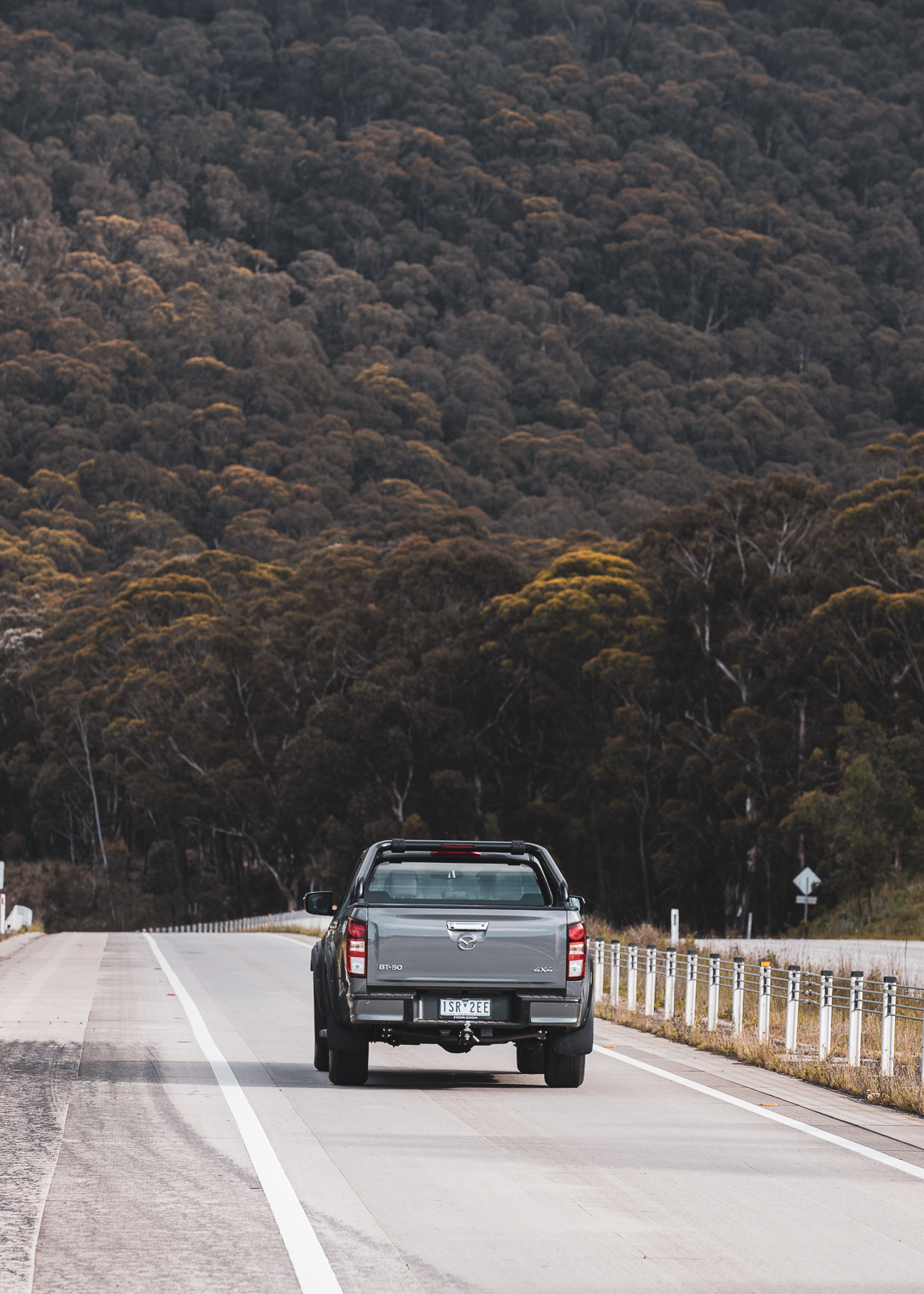 Friday
One of the greatest parts of Byron Bay's slow-burn expansion is the fantastic and compelling range of options for accommodation. Aussie boutique accommodation was born and raised in Byron Bay.
At one end of the spectrum, you can find yourself 30 minutes inland shacking up at The Perch – a farmhouse member of the Byron Beach Abodes Group – hidden off a tight road in the hills of Possum Creek, beyond Bangalow. It's rustic, chic, and it's the perfect distance from town to feel totally removed, whilst still being close enough to not dictate your itinerary. Fortunately, the BT-50 Thunder is built to glide over the surrounding region's pothole-filled roads, making the trip west to Eltham Hotel or east to Barrio for dinner a relaxing affair.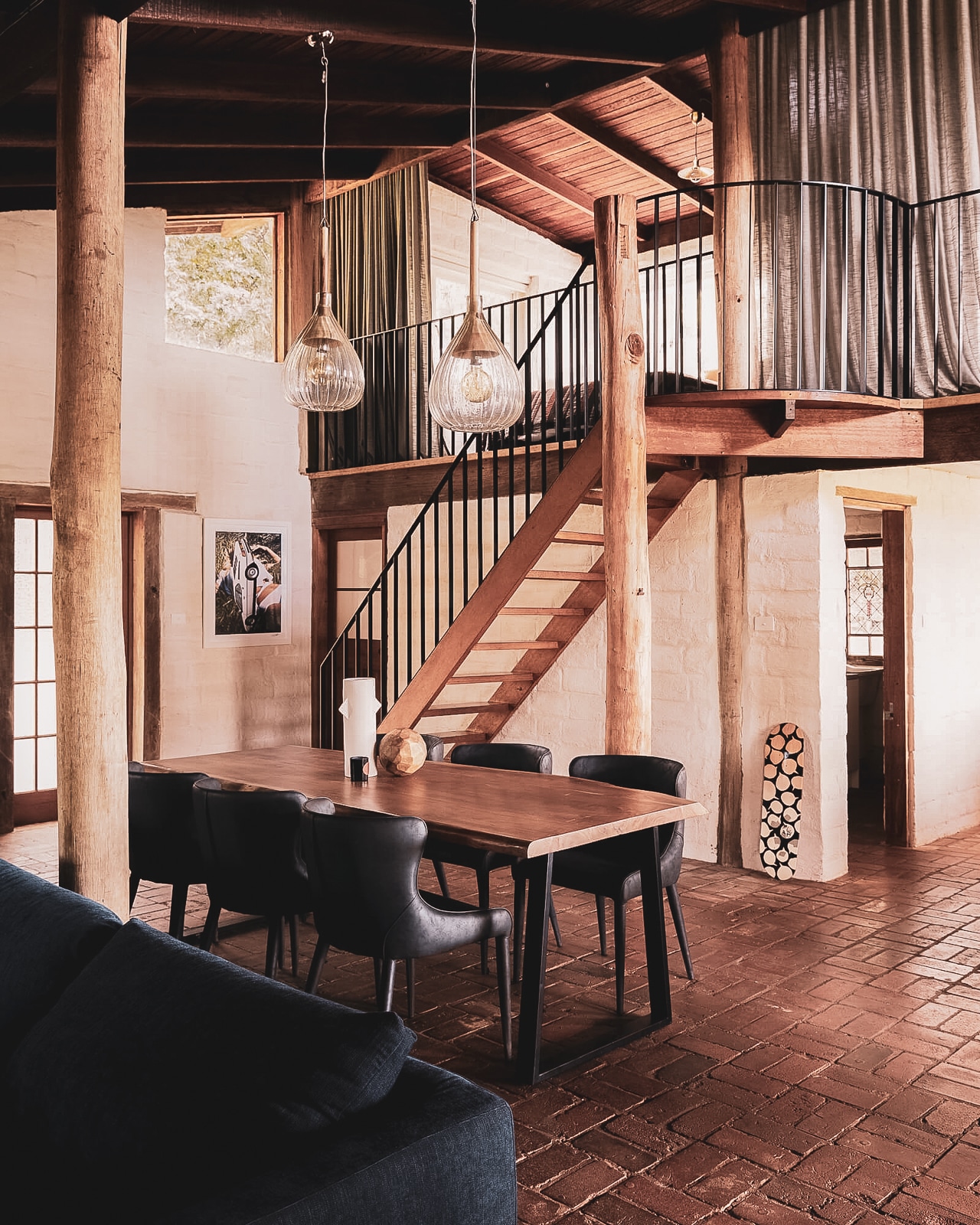 At the other end of the spectrum, there are high-end options like The Atlantic – hidden off Byron's main drag but with a sense of being worlds away, The Atlantic is all at once romantic (and kid-free), cosy and modern – a perfect spot for future getaways, and with private parking, a pretty good option if you're unsure about leaving your car on the street. There's also the inimitable Raes on Wategos – the place to see and be seen. If you can't quite stomach the accommodation prices, it's the perfect place to unwind with a spritz after a dip at Wategos. If you're a fine dining aficionado, Raes Dining Room, headed up by Chef Jason Saxby (ex Pilu) boasts a local produce packed menu with one of the best views in the country. The spanner crab lasagne is a revelation, the servings are abundant and the medley of local potatoes baked in kelp is worth the trip alone.
Saturday
We'd be remiss to be mere minutes from Australia's most eastern point, and not catch the sunrise. With the BT-50 Thunder's tray full of surfboards, gear and refreshments for a packed day at The Pass, the pilgrimage through town – with a pit stop for coffee at The Top Shop – and along the Cape Byron Lighthouse Track delivers a sunrise that is nothing short of epic, with the whale-spotting equally so. If ever there was a way to start your day, this is it.
After working up a sweat, The Pass is the perfect place to spend the morning, catering to both sun bakers and board riders with an abundance of white sand and glassy, rolling waves that seemingly go on forever. For those who prefer a different approach to the water, Blue Bay Divers takes snorkelling and scuba tours out to Julian Rocks – a small volcanic island less than five kilometres offshore, and considered to be one of Australia's top diving sites.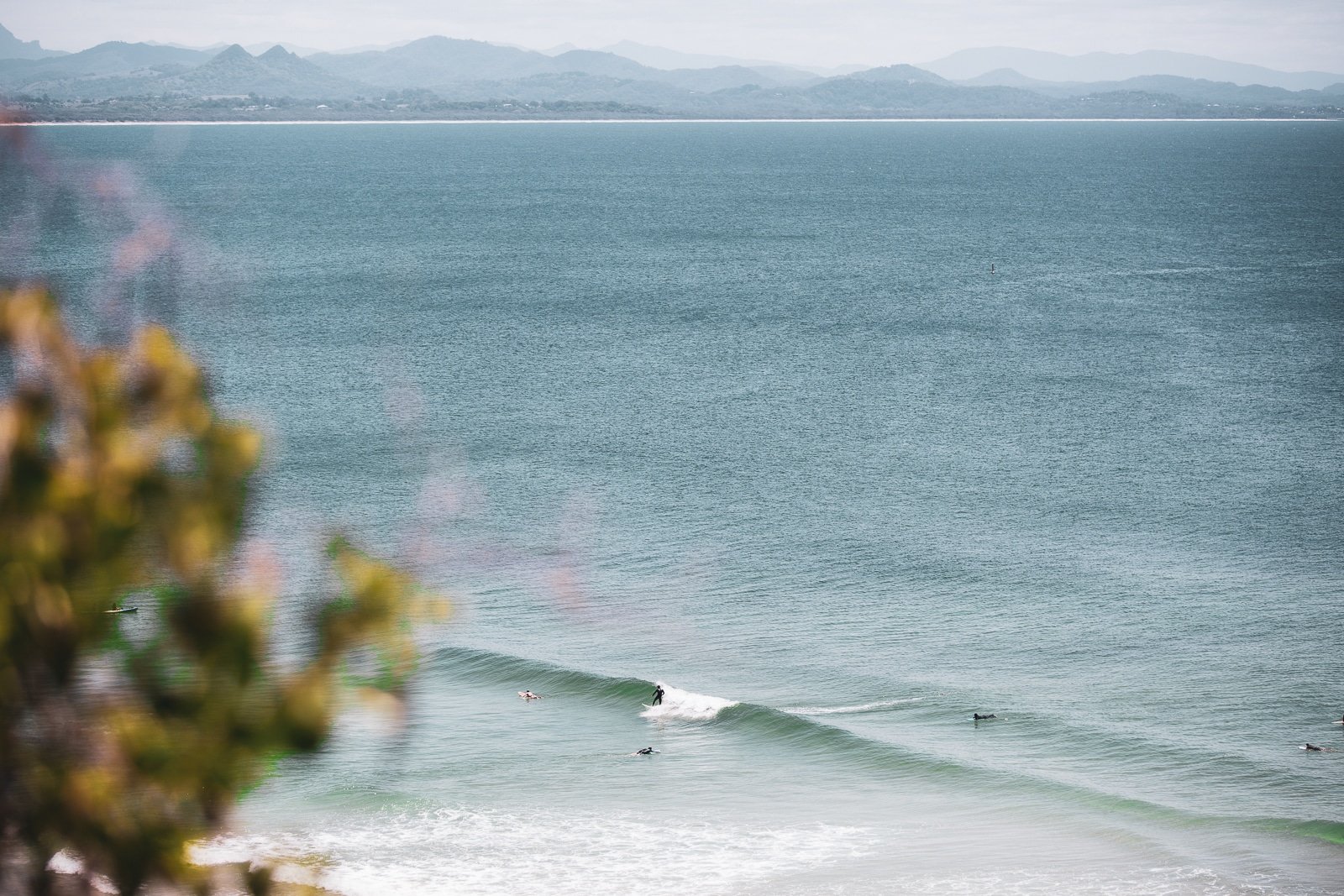 Skip the shower and make tracks for Mullumbimby to hit up the Mullum Markets – an outdoor weekend market that showcases some of the best local arts and artisanal produce in the region. Shoes are optional, having a conversation with a stranger is commonplace, and fast-paced walking is non-existent. The market wraps up at 2, which gives you more than enough time to make our 3 pm lunch reservation as you chase the horizon towards Brunswick Heads, arriving just 10 minutes later.
Brunswick Heads is an unassuming beach town that houses some of the country's best food destinations – including Ethel Food Store and restaurants Fleet and La Casita – both owned and operated by Astrid McCormack and Josh Lewis. Fleet is small, and it is the epitome of local – everything from the home-cultured butter to the tonic syrup in your G&T is locally sourced or made in-house. It is forever winning awards and accolades, so planning ahead is essential but so rewarding. A late lunch here is everything that a late lunch should be; you'll leave feeling full, content, and ready to meander down the main drag, ducking into the numerous vintage and antique stores. If you're keen to make the most of town, park the BT-50 Thunder at The Brunswick Motel and finish the day at Hotel Brunswick on the dancefloor with the locals.
---
---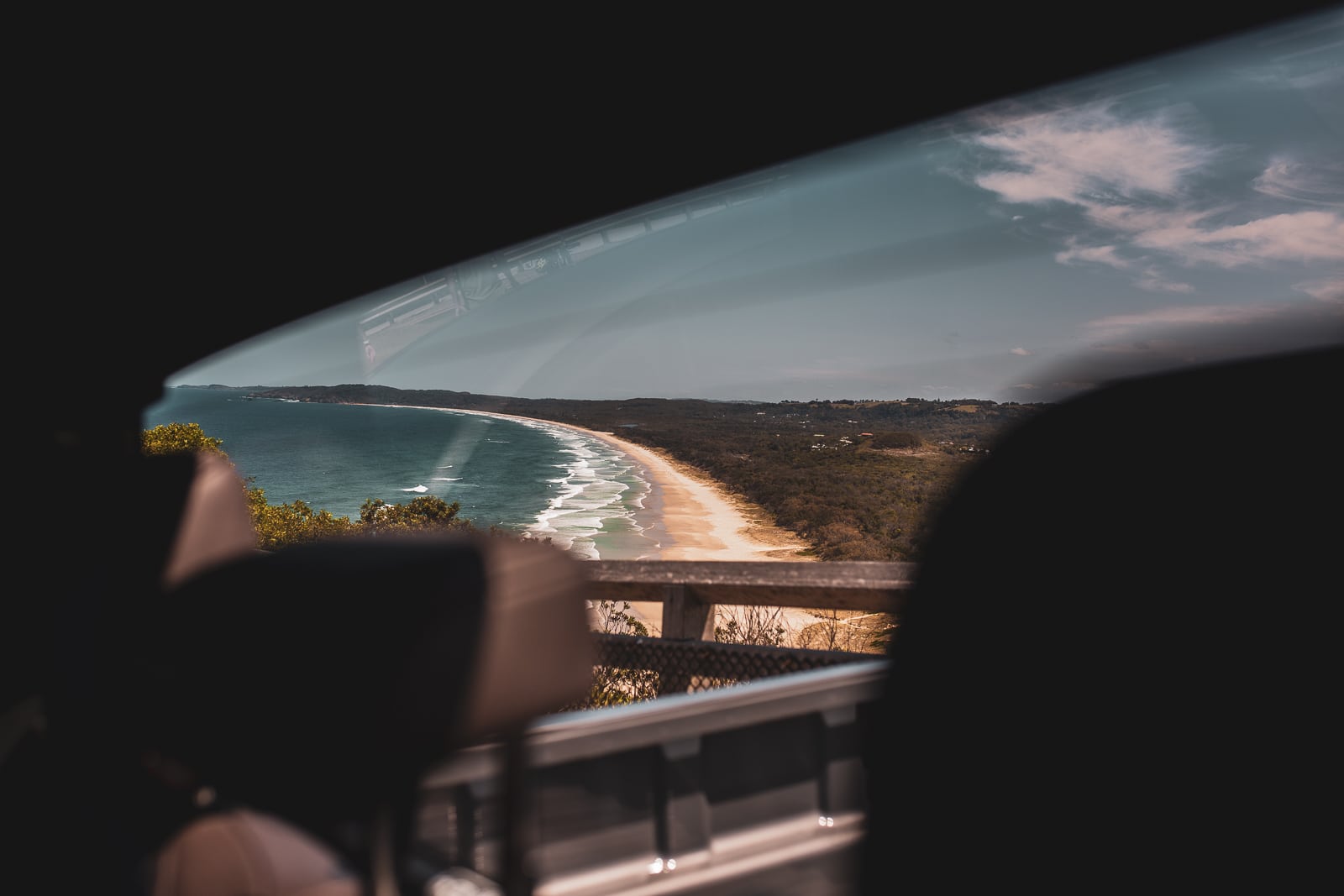 Sunday
Breakfast at The Roadhouse should be followed by a swim and a stroll along Tallows Beach – often deserted aside from the hang gliders above. If you've had enough of lounging on the sand, the surrounding hinterland offers some amazing walks to explore and driving roads to experience the throttle control from the BT-50 Thunder's punchy 3.0-litre diesel. Minyon Falls sits at the top of one of Byron's great day hikes, with a whopping 100m plunge into the pools below. Surrounded by trees and wildlife, this hike allows you to be brilliantly close to (and appreciative of) the natural beautify of the Byron Hinterlands.

On our way out, make a stop off at Federal's Doma Cafe, a hole in the wall that serves up modern Japanese/Australian so delicious, even the New York Times reviewed it in 2017. If you weren't full up already, the Brekkie Roll for $16.50 will definitely send you over the food-coma cliff. Post-hike, the sun is shining, and the ocean is glimmering as you slowly navigate your way back towards the bay.
If you make an executive decision to bear the consequences of a late arrival back home, lane keep assist, blind-spot monitoring and adaptive cruise control will guide you home safely. For now, it's back to The Pass, back to Wategos, back to Byron Bay to soak up every last minute in a town that has it all.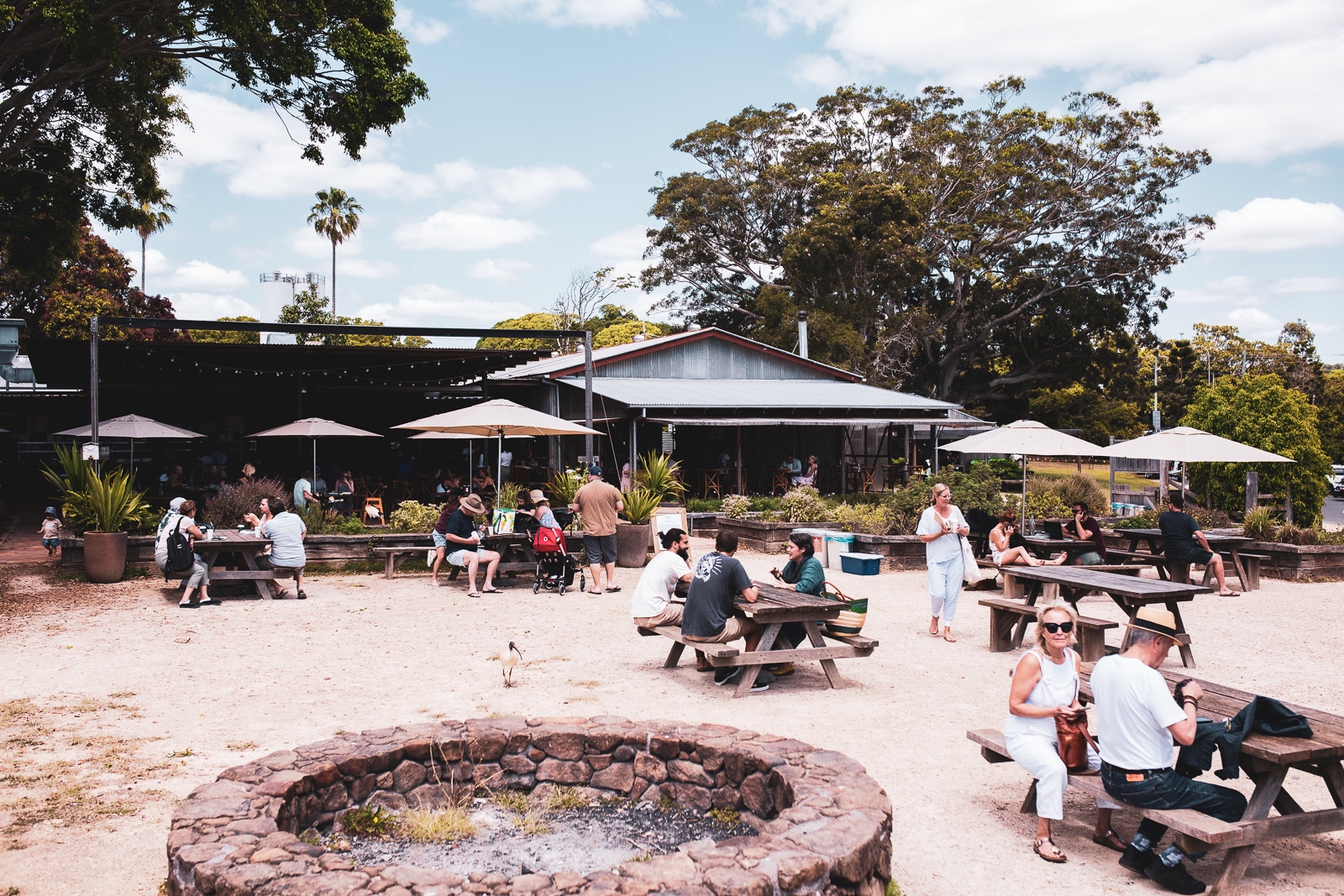 This article is part of a series, proudly presented in partnership with Mazda. Thank you for supporting the brands that support Boss Hunting.