The largest national park in Australia, and a UNESCO World Heritage Site, Kakadu is one of Australia's most popular destinations for travellers looking to experience cinematic Australia. There is an abundance of guided tours to show you this incredible part of the world, but exploring Kakadu in your Brand-New Mazda BT-50 Thunder, without time restrictions and with an open itinerary is a summer adventure that's pretty hard to top. No circumnavigation of Australia would be complete without it.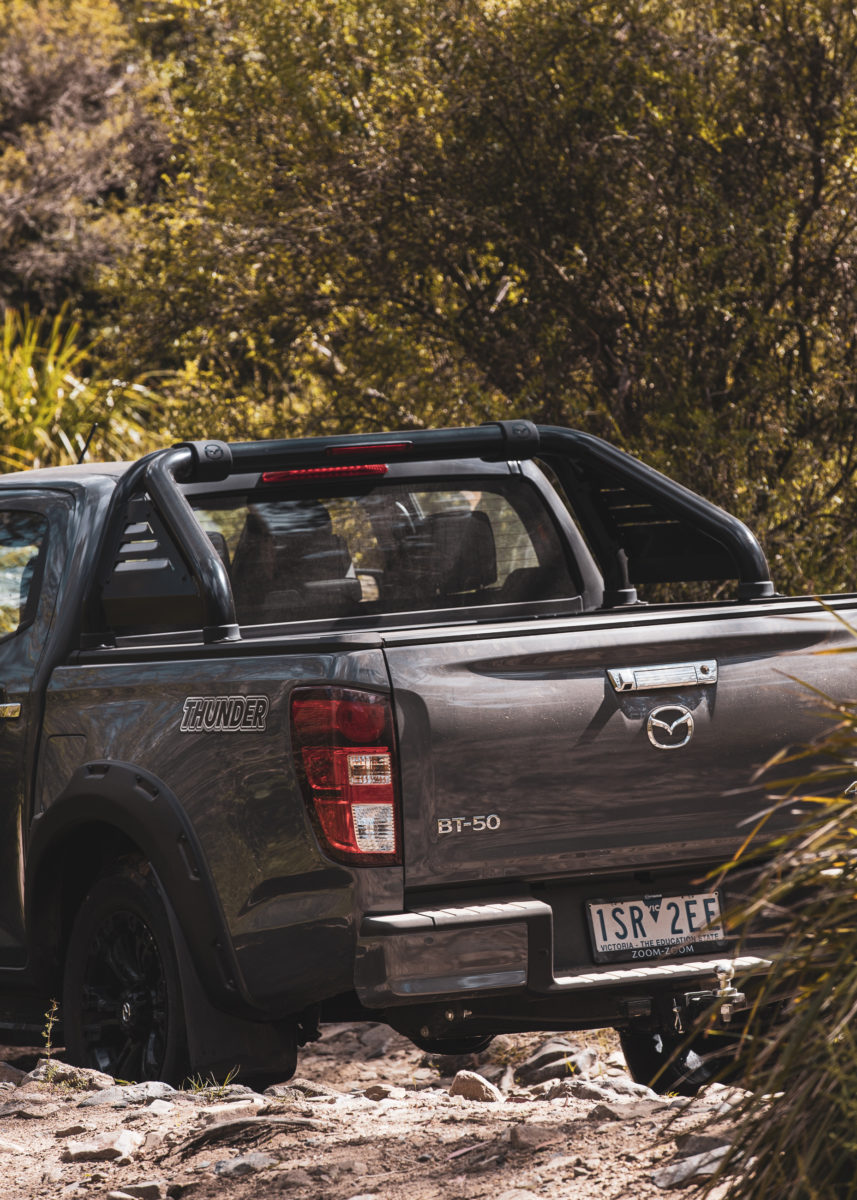 Friday
Though it covers a vast 22,000km of the Northern Territory, it is surprisingly easy to get around Kakadu, and so an early departure scheduled into your itinerary is only truly necessary if you plan on cramming as much into your weekend as possible.
Whether driving via the Stuart and Kakadu highways from Katherine in the south or cruising down the Arnhem Highway from Darwin, it's around 150km of solid road time before you hit the edge of the park. Whilst the roads are sealed, they're not without their surprise bumps and bruises, but the BT-50 Thunder's 18-inch tyres eat up all the highway's imperfections. If you're driving in the early hours of the morning, it doesn't hurt to flick on the fog lights to help you keep a sharp eye out for wandering cattle or leaping kangaroos.
---
---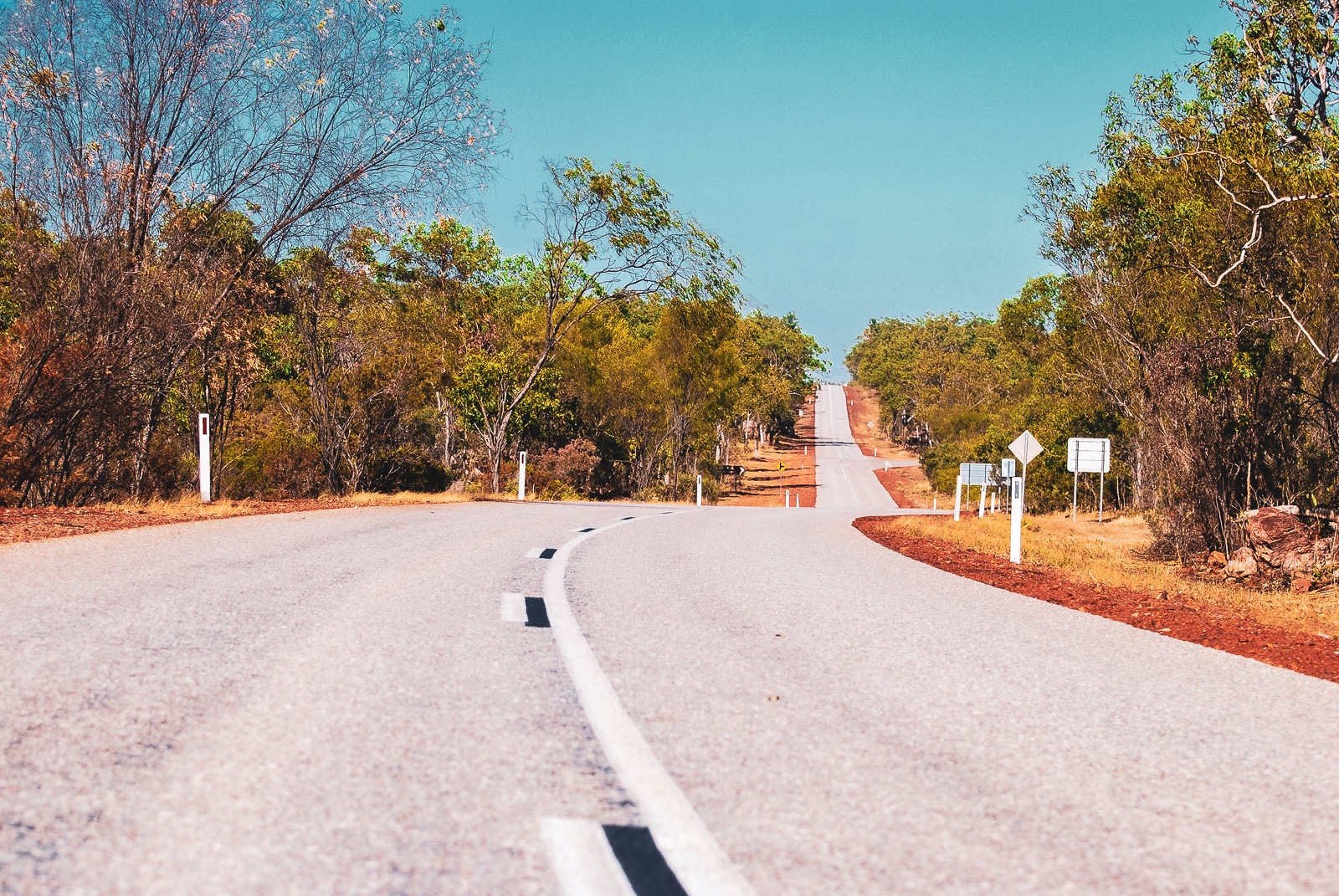 When you arrive at the gates of Kakadu National Park, you'll need to grab yourself a permit before entering, and once inside, it's all about deciding whether you want to take it on via its sealed all-weather roads or hit the red dirt. With the Brand-New Mazda BT-50 Thunder, the latter is a no brainer.
No matter if it's wet or dry seasons, the year-round heat in the NT means swimming destinations and cool-off pit stops should be dotted along your itinerary throughout the trip. The jaw-dropping plunge pool that sits atop Gunlom Falls is widely regarded as one of the best swimming holes in the country. To make your way to the Crocodile Dundee famous swimming spot, the drive is a little rough and rocky and in the wet season, but the BT-50 Thunder's traction control at low-range will put your mind at ease. Aside from the unbelievable views, a major draw-card of swimming atop Gunlom Falls that other swimming holes may not be able to offer? No predators.
There are about 10,000 crocodiles that live in Kakadu National Park's waterways, and while swimming with them is less than appealing, catching sight of species that's been roaming these areas for 80 million years is thrilling. Take a cruise around the Yellow Water Billabong, or drive to the platform at Cahill River Crossing from Kakadu into Arnhem Land. If you've timed it right, you'll catch a National Geographic-worthy feeding frenzy as the 6-metre high-tide pushes baitfish over the crossing and into the jaws of awaiting crocodiles downstream.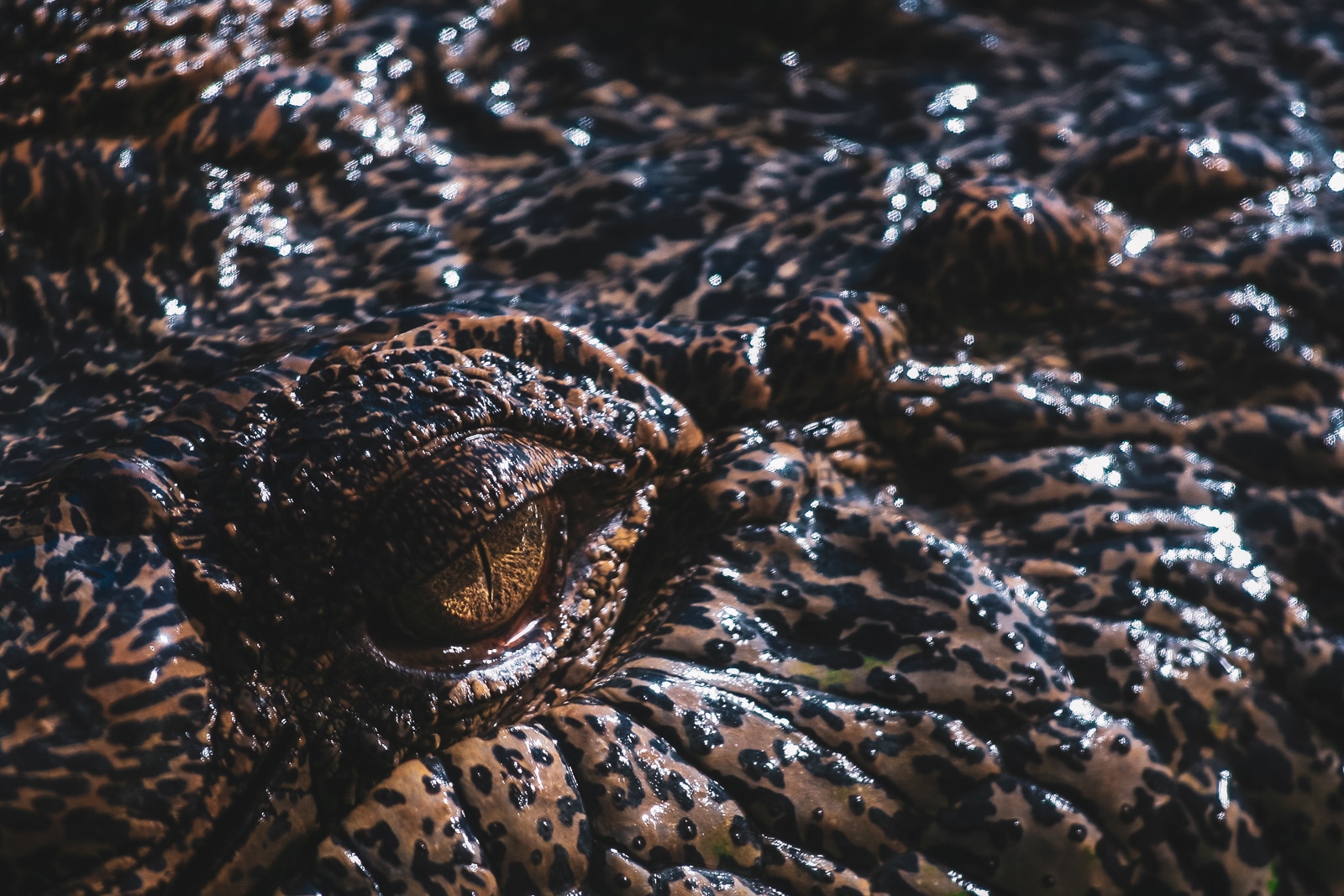 Kakadu is home to a huge range of accommodation to suit every budget, and most popular spots run right off the main road that runs through the park. Camping spots are plentiful (there are over 25 designated campgrounds around Kakadu), and the BT-50 Thunder's rear tray is generous enough to fit the majority of high-end hardshell rooftop tents. If you're on the hunt for a little luxury, however, the all-inclusive Bamurru Plains is up there with some of the most special glamping spots in the world.
Saturday
As the sun rises over Kakadu's seemingly never-ending plains, a profusion of local birds and wildlife sing songs as your alarm clock, signalling that it's time to head out fishing in search of "The Big One". When it comes to fishing and boating, Kakadu should be on your list, and the naturally stunning and pristine environment is a terrific day on the water with the family or with friends. There's a variety of fish to be caught, and much like The Yeti and Loch Ness Monster before it, thousands of keen hunters come to Kakadu each year to try their luck at hooking one of the elusive 'Million Dollar Fish'; seven tagged Barramundi that can earn as many lucky fishermen a prize of – you guessed it – one million dollars.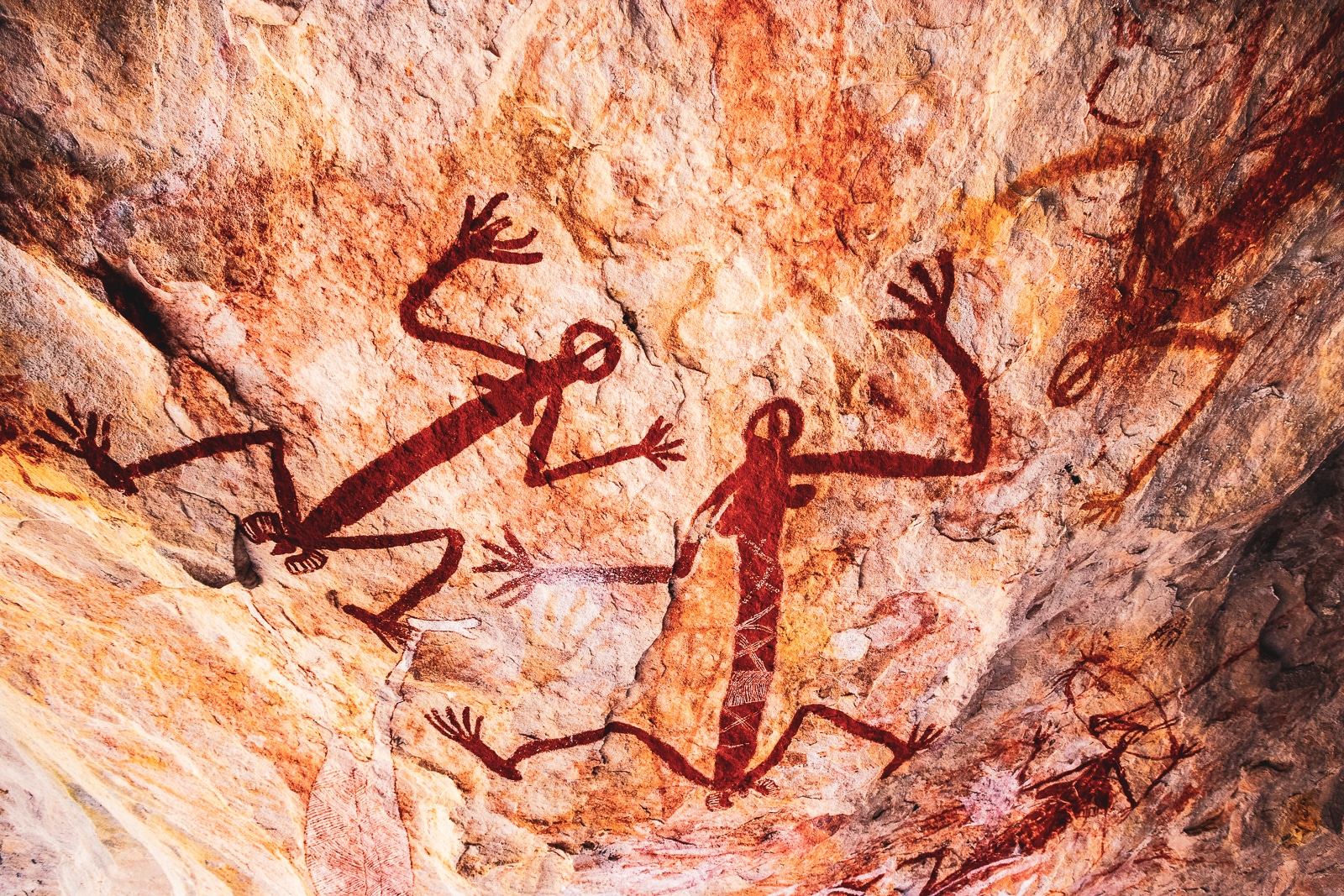 Whether you've bagged a big catch or not, as your boat floats past rocky cliff faces and dramatic towering walls, keep your eyes peeled for some of the incredible Aboriginal rock paintings that have decorated the surrounding area for thousands of years. Take the afternoon to explore them up close, and head to Nourlangie Rock, the park's best collection of Indigenous rock art. It's protected, World-Heritage listed, and if you're visiting in the dry season you can tack on to a ranger-guided tour across key sites and discover how life used to be for the Bininj. Be sure to make your way to Nourlangie's stunning lookout before driving back to camp. The reflection of the setting sun on the bonnet of the BT-50 Thunder's chic, tough exterior serves as a reminder to jump out and catch a photo of this extraordinary setting before the evening sets in.
Food options around Kakadu are scattered, and come with mixed reviews, so it's a relief to know that if staying at Bamurru Plains, you'll be looked after with innovative, gourmet meals that wouldn't be out of place in the country's top restaurants. Using locally sourced ingredients, the menu lists everything from crispy barramundi to kangaroo skewers, as well as native fruits and plants like Quandong which are churned into refreshing ice cream before another night is spent star-gazing at the endless night sky.
---
---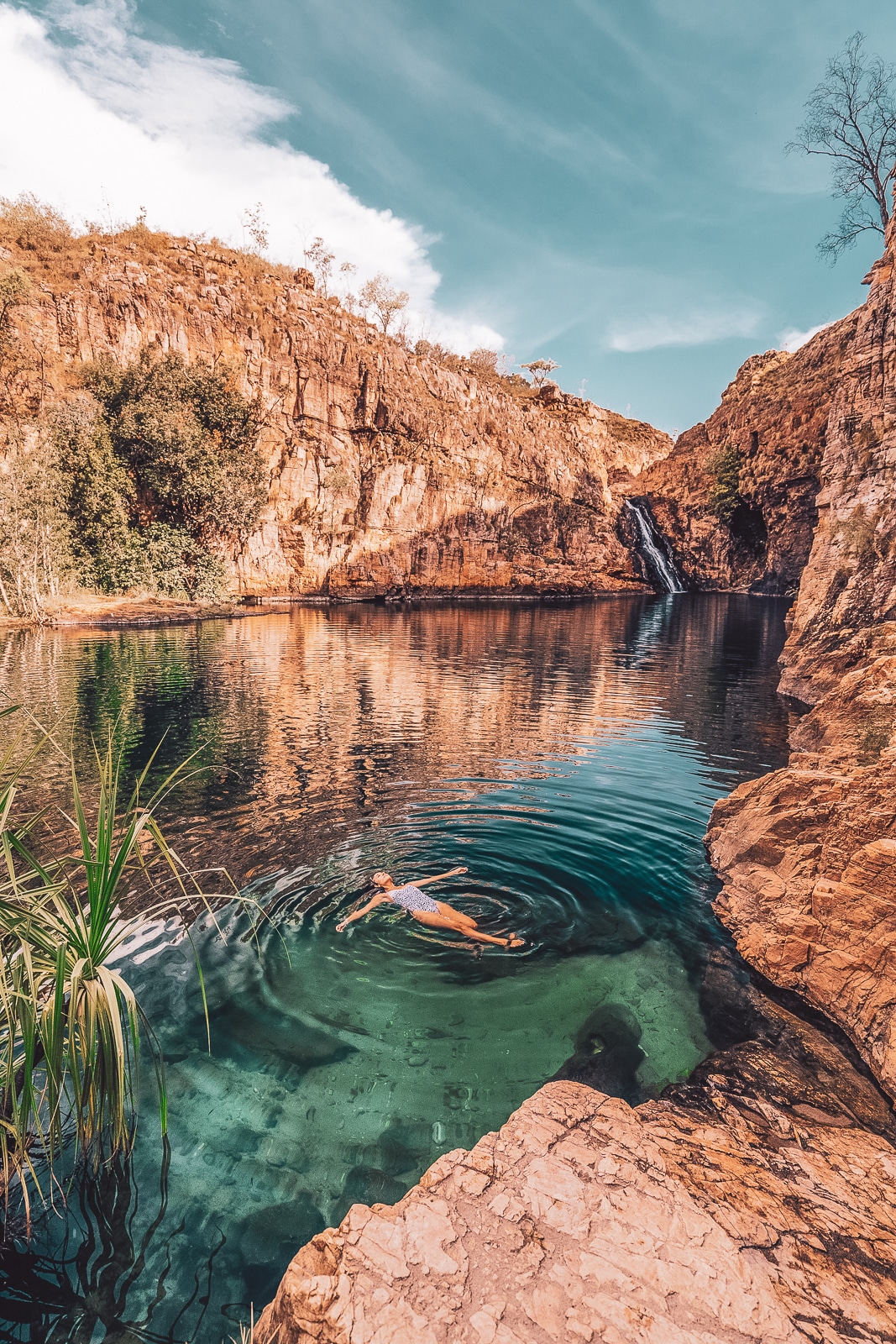 Sunday
Take the road less travelled down south towards the centre of the park, towards Maguk Gorge, one of Kakadu's most precious sites. An hour drive south of Cooinda, you'll need the BT-50 Thunder to drive the 14km 4WD-only track off the sealed highway to get here, followed by a quick 20-minute hike. The extra effort required to get here makes it one of Kakadu's lesser-visited natural plunge pools, but well worth the effort. If you're on the hunt for total seclusion, try your luck with a steep climb to the top of Maguk Falls, where more natural pools await. Bring your snorkel and goggles to catch a glimpse of the freshwater fish that call this magical little spot home, and spend your day leaping from the surrounding rock walls into the clear, emerald green water.
One of the many tips when taking on Kakadu is to learn to take your time. The sheer size of the park means generally an hour or more in the car is needed to get between destinations, so strict time-frames are of no use out here. This rule also applies as you plan your departure from the park. Whatever direction you choose to exit, be sure to make a quick detour or two and take on one of Kakadu's many 4×4 trails. Varying from easy to challenging, 30 minutes to five hours in length, these tracks can get the blood pumping for even the most experienced of 4WD drivers, but it's nothing the BT-50 Thunder can't get through. One final, breathtaking adrenaline rush to round out a truly unforgettable trip.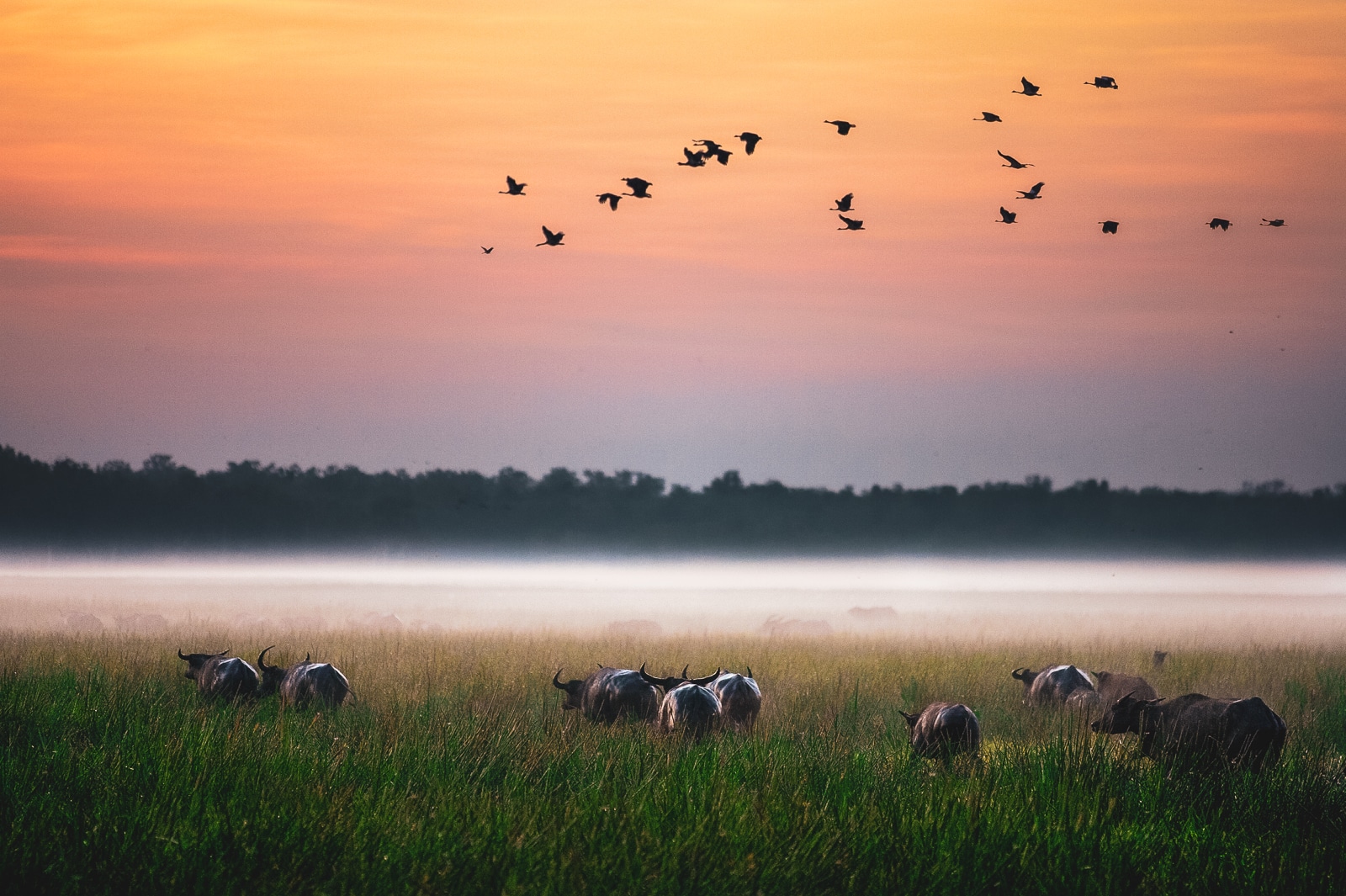 This article is part of a series, proudly presented in partnership with Mazda. Thank you for supporting the brands who support Boss Hunting.