A favourite weekend getaway for Perth's beach-loving locals, Margaret River is a triple-threat of killer dining options, world-renowned surf breaks, and an enviable landscape that sees tall tree forests gently meld with some of the country's best wineries, all bordered by pristine coastline. Pack the car up to the rafters – Margaret River is a year-round destination to see, eat, drink and do as much as possible.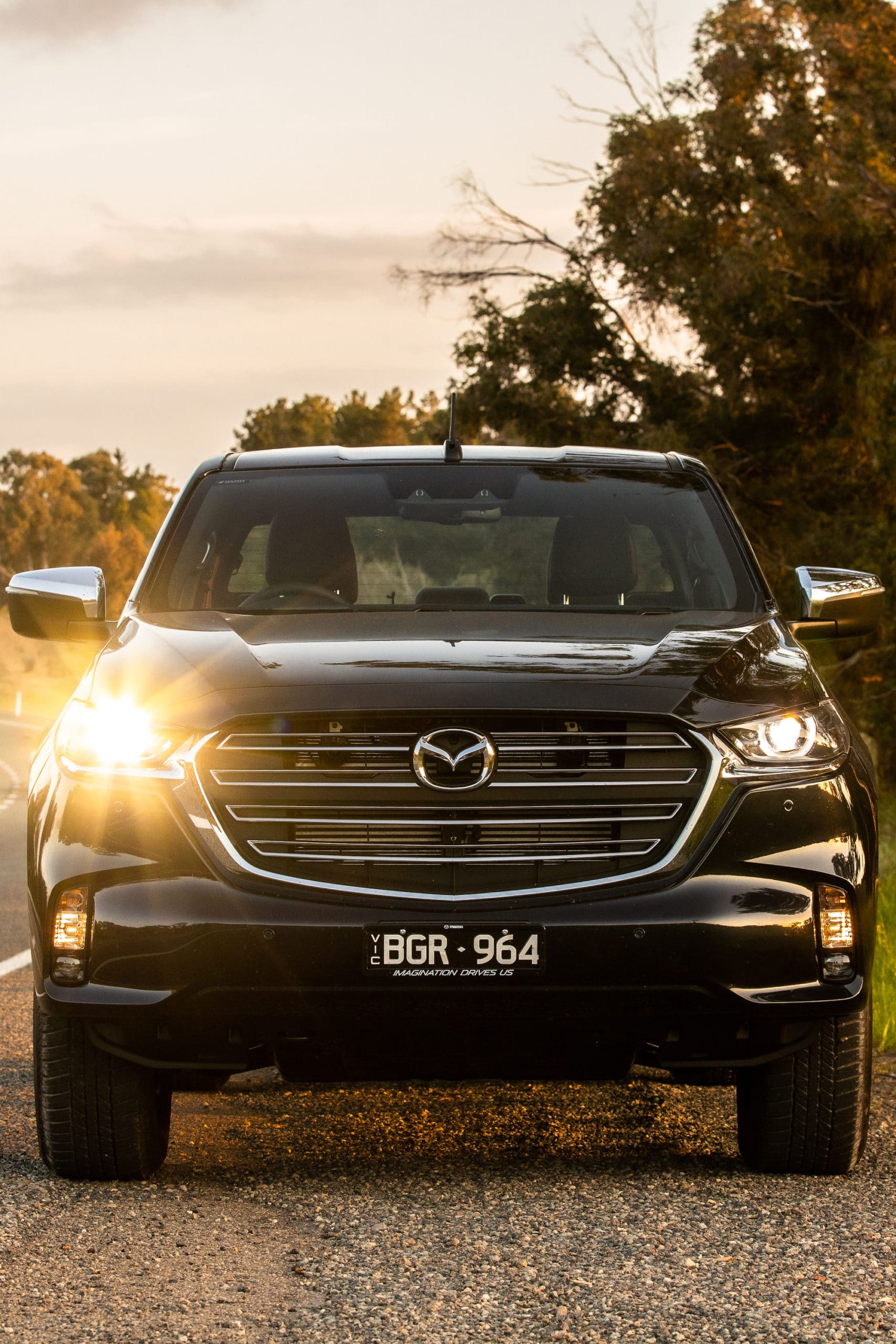 Friday
Driving from Perth is a pleasure rather than a chore, with road trippers rewarded with a variety of scenic routes as well as the comfort of knowing you can fit boards, bags, wetties, eskies, and everything you need for whatever the vibe of your weekend ahead may be in the Brand-New Mazda BT-50.
Peak hour traffic in WA is virtually a non-event, so unless you're heading down south during prime holiday season, you can set out on your journey any time of the day, and the BT-50's LED headlamps with auto high beams makes visibility a breeze whether you're on the road early morning or later in the evening. A 2.5-hour drive from the centre of Perth, there are a few different routes to drive around the Margaret River region, and though each leads to a different impressive experience, all roads start from State Route 10 and lead you right down the Bussell Highway.
---
---
Stop off in the town of Busselton and stretch your legs with a walk down their 1.7km jetty, the longest in the Southern Hemisphere. If time permits it, check out the underwater observatory at the end of it to see what lies beneath.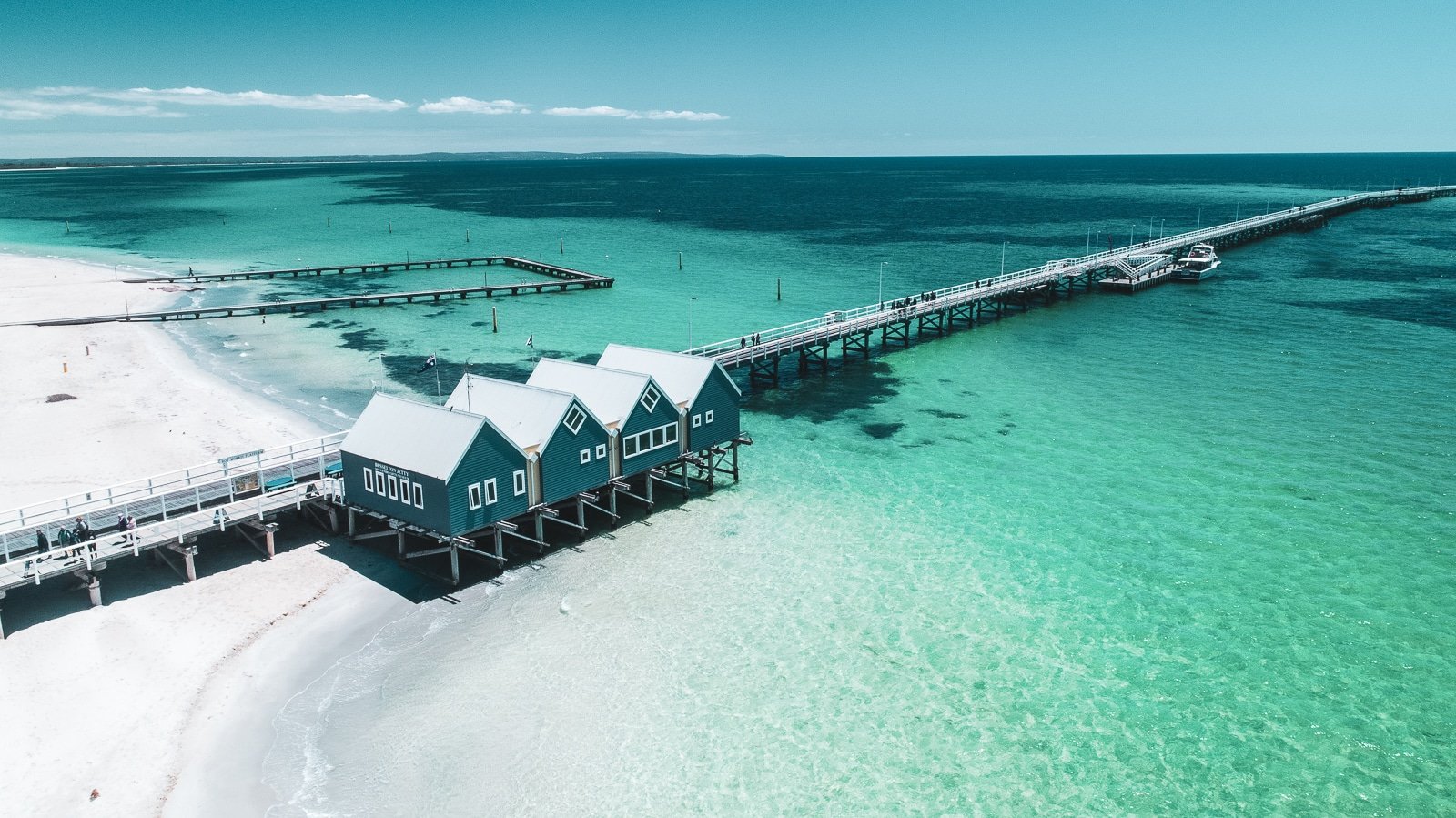 When it comes time to choose where to rest your head for the night, the region has everything from beach-side campsites for the keen surfer and fisherman, to million-dollar houses and luxury resorts for the low-key. For those looking to stay close to the beach in the heart of the action, Pullman Bunker Bay offers a villa-style resort just metres from the protected waters of Bunker Bay. Further down south and slightly further inland from the beach, Losari Retreat sits on 66 acres of private, tranquil forest and gardens. With just six private villas, it's a paradise for nature lovers and those looking for a quiet getaway for the weekend.
Though the Margaret River region is surrounded by wineries, the large majority close their doors to service before dinner, so a little bit of forethought is required if you're looking for something a little more elevated than fish and chips (though if you are on the hunt for some flake, Hooked Up in Prevelly wins hands-down). Yarri in Dunsborough should most definitely be on your list. Celebrating local growers, distillers, fishermen, butchers and cheesemakers, everything is sustainably sourced and shines as simple food done well.
Saturday
Whether you consider yourself a grommet or a pro, finding the perfect wave along a coastline that contains 75 surf breaks may be a bit of a challenge. Rather than planning your best, do here as the locals do and 'if you find yourself looking at a good wave, go surf it'. With enough space in the BT-50 to carry a couple of mini mals as well as a few fish boards, hit the road and have a run looking for a break that looks good enough for you, or try your luck over at Cowaramup in Gracetown, where each year the world's best surfers descend on the spot to compete in the WSL. If spectating is more your vibe, you can catch the action over 10 days each April, or take in the local talent with a coffee and toastie in-hand from nearby hotspot White Elephant; the cafe with the best few in the country.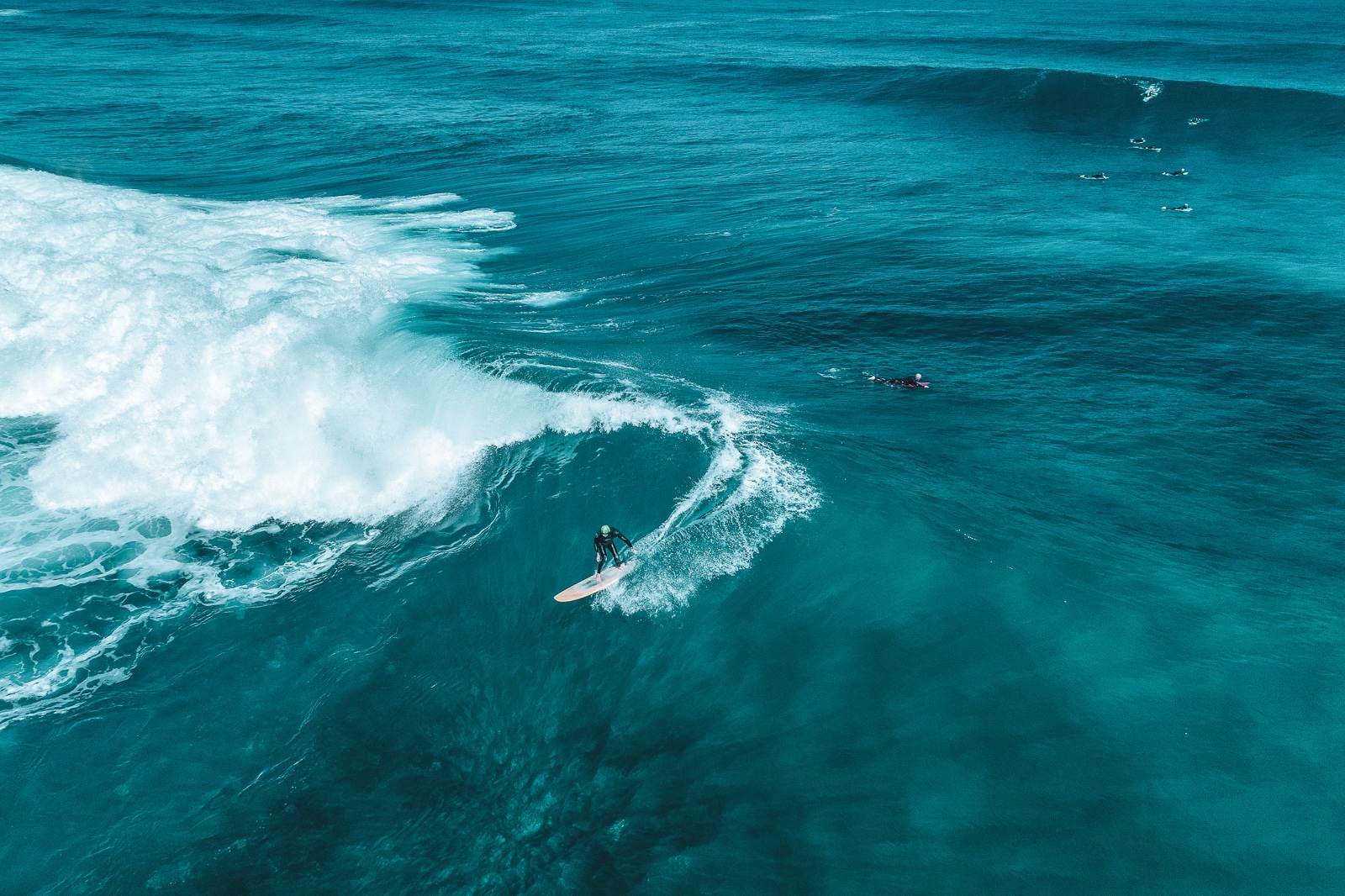 Once you've dried off from a morning in the water, continue your day on-foot and experience the incredible wildlife and surrounding national park that are right at your doorstep. Chuck on your sneakers before taking on the Cape Naturaliste to Sugarloaf Rock trail that covers a 3.5km portion of the 137km Cape to Cape Track. If you're visiting between June and October, you'll be privy to a front-row seat of the spectacular annual migration of humpback, southern right, minke and blue whales.
After an activity-filled itinerary, forget the stresses of dressing up, and head to Eagle Bay Brewing Co. You may be surrounded by wineries, but head here for what is quite possibly the best burger in the west, and a cracking craft beer to wash it down with. Set on a working farm, the restaurant overlooks farmland and bushland to Cape Naturaliste and the Indian Ocean and is the perfect, low-key spot to whittle away a Saturday afternoon with friends or family.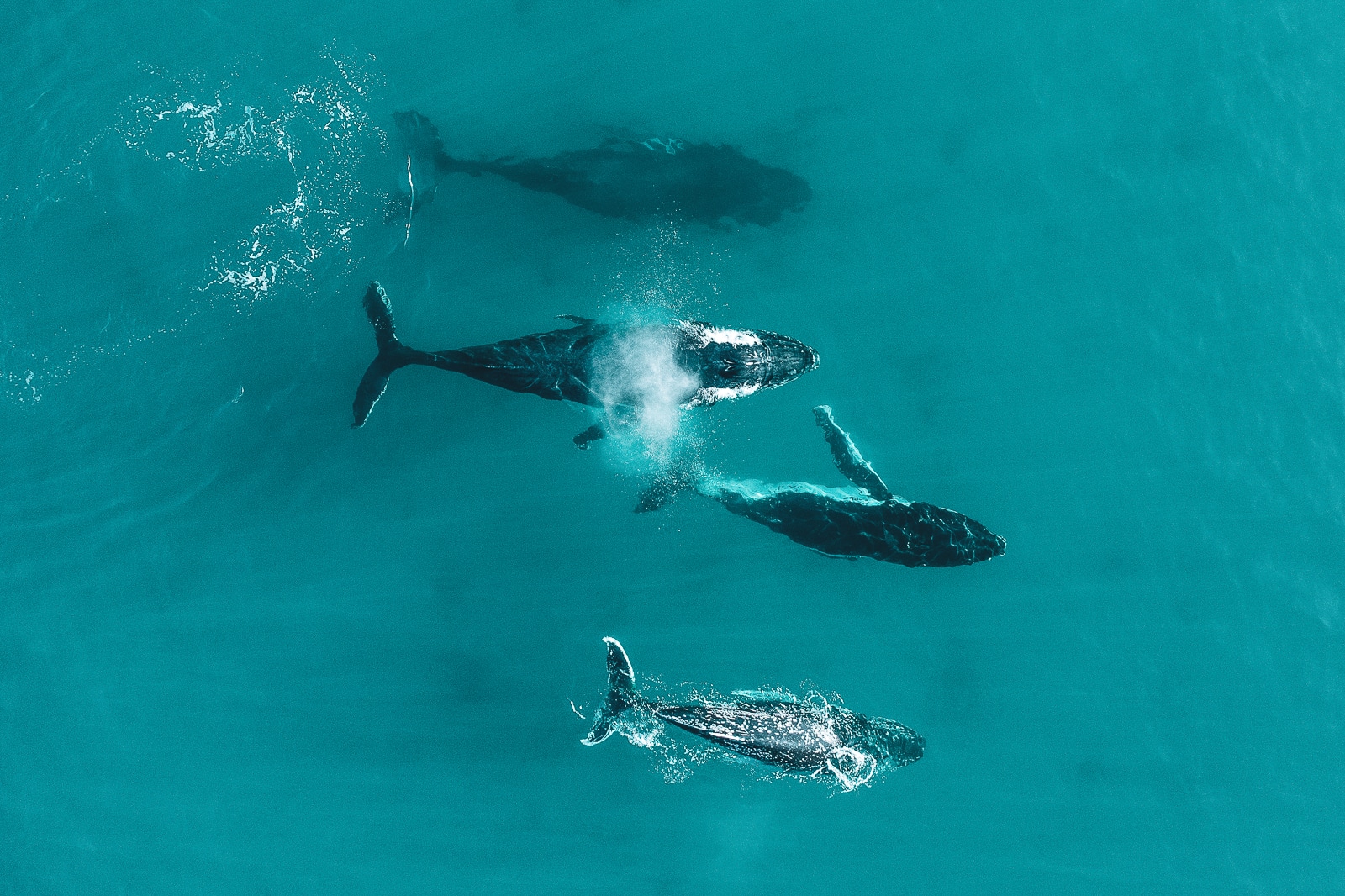 Sunday
Jump in the ocean for a quick, refreshing hit of nature's caffeine, and after checking out of your accommodation, head to Mammoth Caves, a large limestone cave system beneath the Leeuwin-Naturaliste National Park. If you're searching for a deeper cultural experience, Ngilgi Cave has a 2-hour guided tour to discover the history of traditional Aboriginal Dreaming stories, a hands-on lesson on the underground geology and the climactic live didgeridoo performance inside the cave is a memorable experience for all ages; a bit of wondrous entertainment for the younger generations goes a lot further than a winery tour.
---
---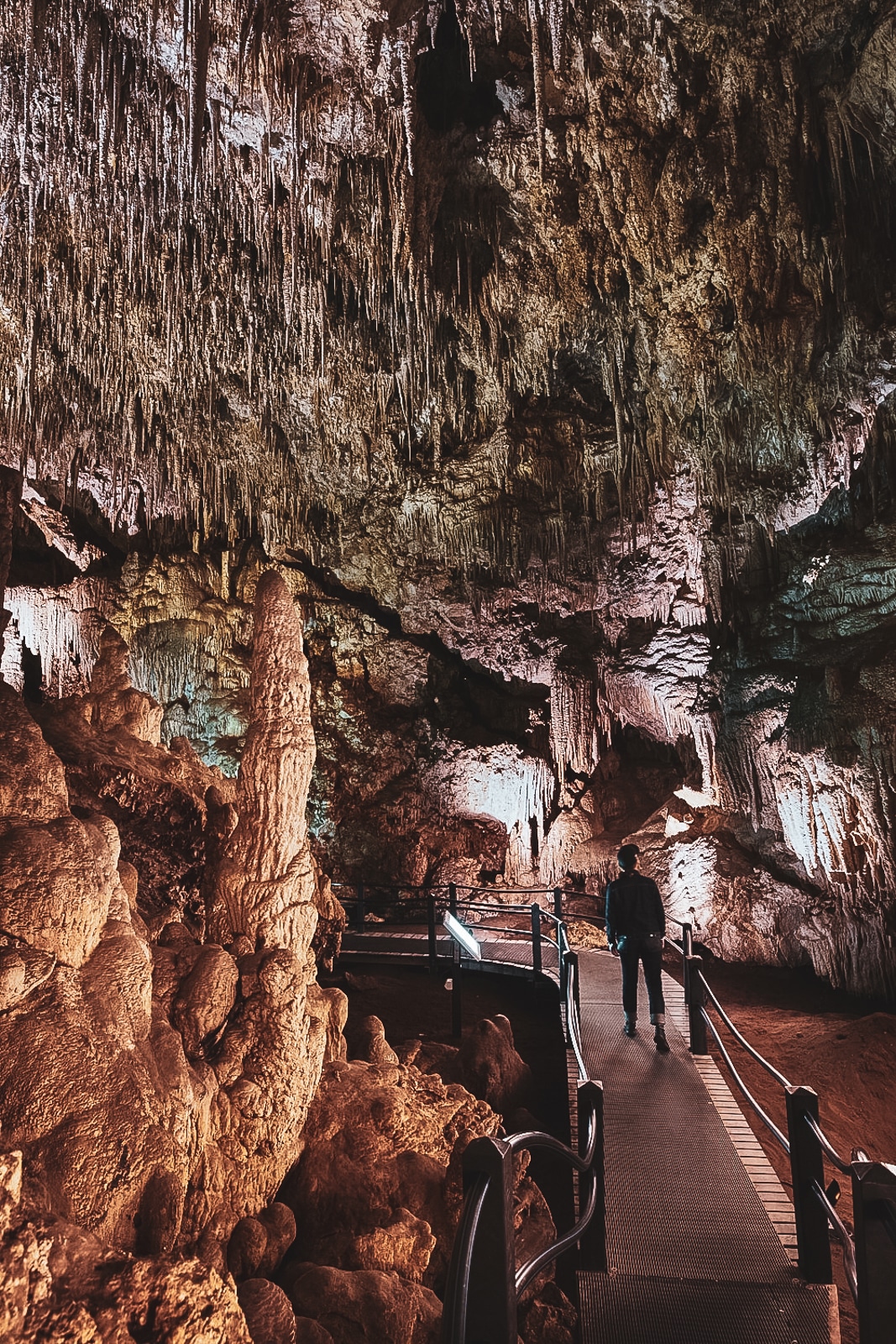 After getting on the road, charge your phone and your GoPro in the rear-seat USB charging point as you continue back towards the coast of the 'Palm Beach of the South', Yallingup. Here, you'll spend the day sunbathing and snorkeling at The Lagoon – one of the region's top spots and affectionately dubbed 'The Aquarium'.
If it's a little gusty, or you've overdosed on the sunshine (and forgotten to pack your umbrella), Yallingup has also gained a reputation as an art-lovers paradise. Check out Gunyulgup Galleries where the view is almost as impressive as the art, or discover Yallingup Galleries hidden amongst the bushland with a top-drawer array of art and designer furniture.
This article is part of a series, proudly presented in partnership with the Brand-New Mazda BT-50. Thank you for supporting the brands who support Boss Hunting.