Sometimes, a road trip requires more than a couple of days. Sometimes, a few hours spent in the car leads to a destination that's worthy of an extra day or two off the grid. When you make the trek to South Gippsland and Wilsons Prom, you'll be happy to have waited for a public holiday or have sacrificed a precious day of annual leave. Every inch of this regional paradise is totally worth it, and with its endearing towns, an abundance of wildlife and a warren of hiking trails and sandy beaches, it's not hard to see why.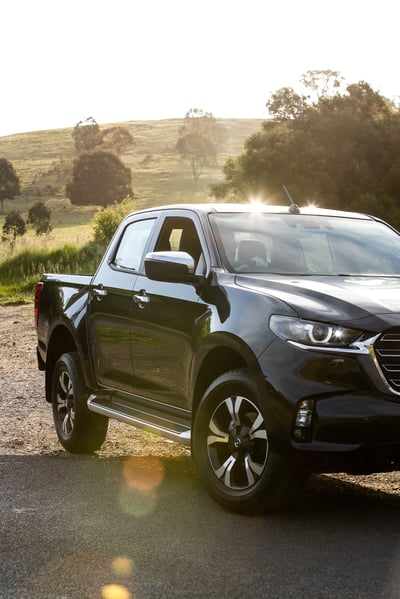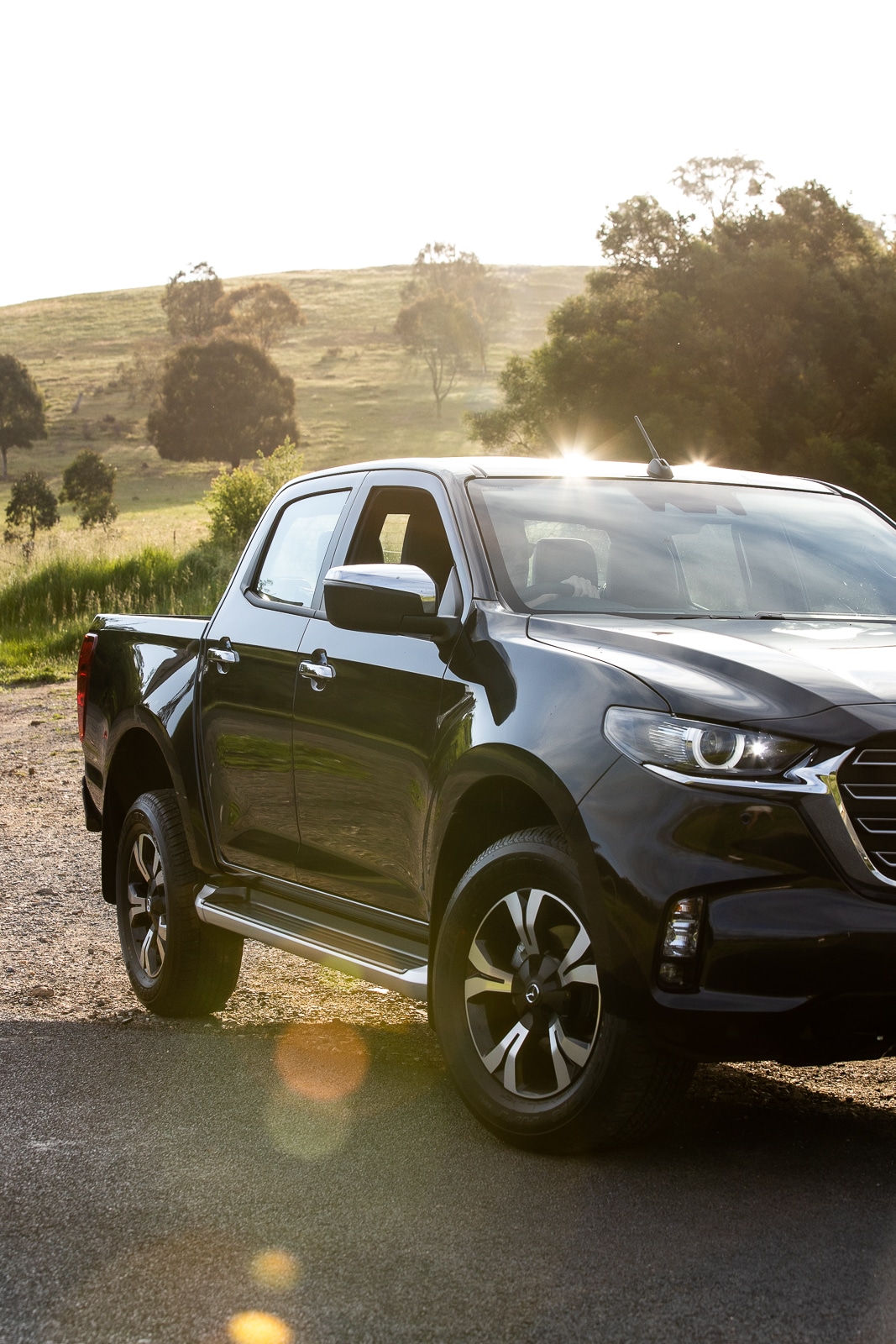 Saturday
Driving directly from Melbourne city centre out to Wilsons Prom is a solid three-to-four hours, and with rolling hills and charming towns lining the roads of your journey there, you'll want to leave Melbourne early in the morning to make the most of it. Punching South Gippsland into the Brand-New Mazda BT-50's Sat-Nav, you'll be directed towards both the Monash and then South Gippsland Freeways. Easy. From there, you can sit back and let the adaptive cruise control and lane departure prevention take you from city to suburbs, to the most southerly point of mainland Australia.
Stop by Loch for a stretch of the legs, some window shopping in a couple of antique stores, and duck into The Olive at Loch for a strong cup of supreme coffee, a couple of teacakes and some boutique homewares for anyone you may have left behind this weekend. If you find yourself in the area on the first or second Saturday of the month, the Koonwarra and Coal Creek Farmers' Markets run each morning and showcase nothing but the best produce that the area has to offer.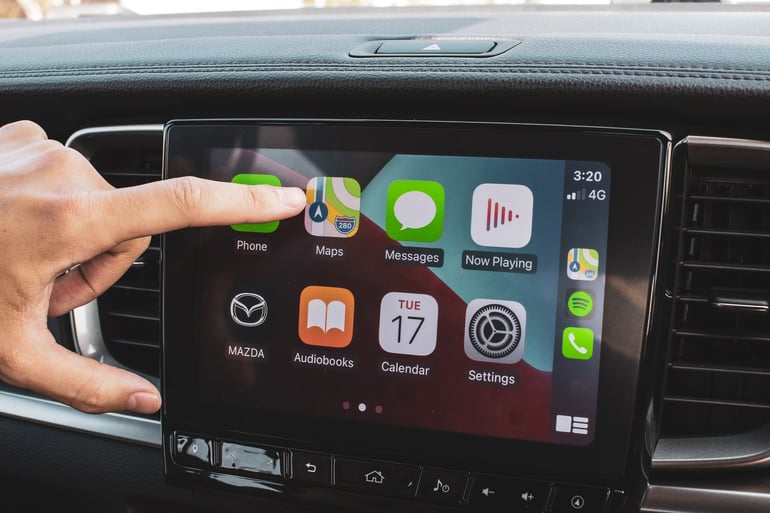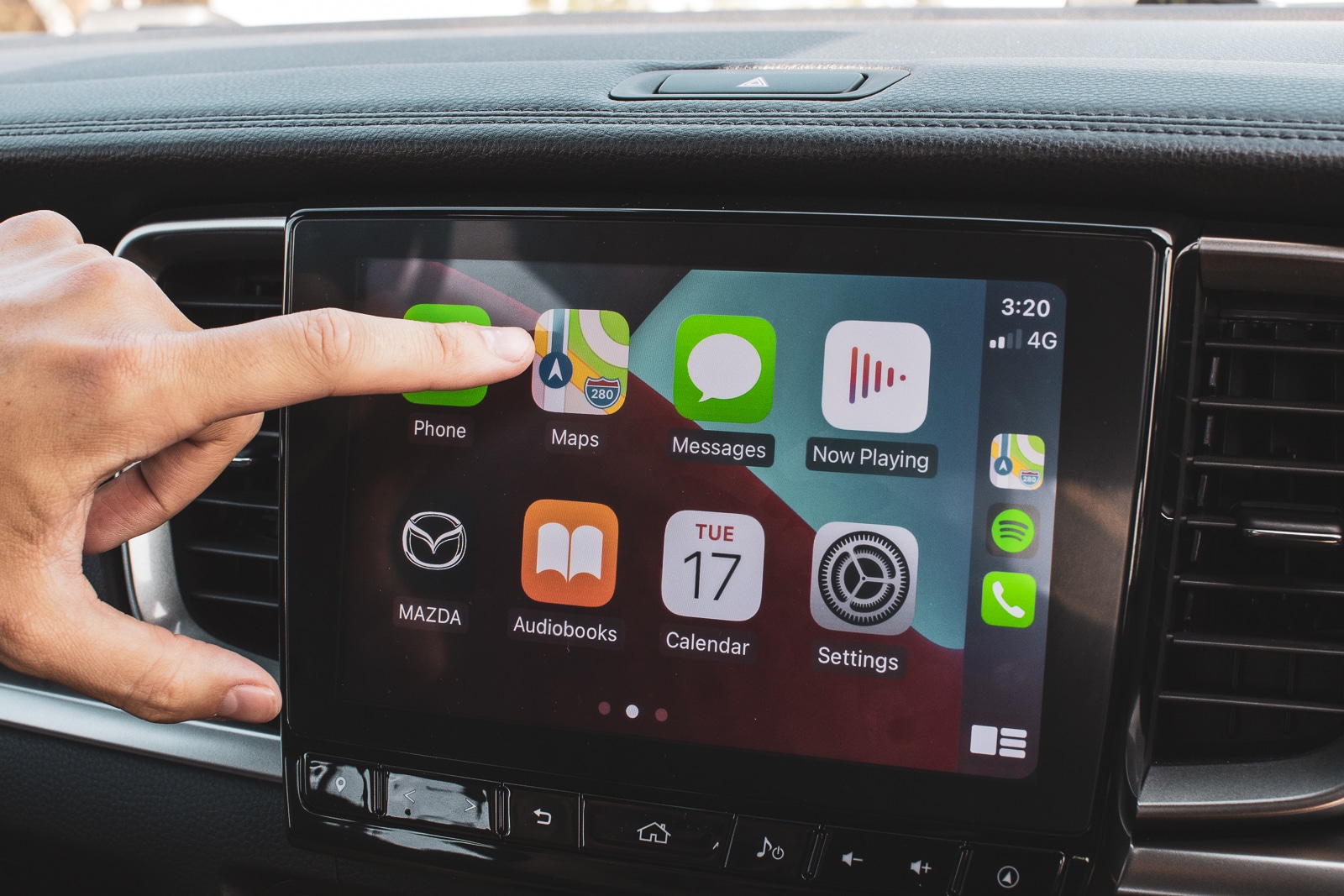 ​As tempting as it may be to head straight for 'The Prom', there's so much more to this region than its main event (though you'll get there eventually). Venus Bay is a tiny little beach town that's all-but deserted in the winter months, but the town (and its five wild beaches that offer 26km of sand and sea) are packed in the summer months. Just 25 minutes from Venus Bay, is the larger town of Inverloch, where should you plan your extended trip over March's Labour Day long weekend you'll be rewarded with the sights and sounds of the Inverloch Jazz Festival.
Accommodation around this part tends to be a little more low-key than luxe, however Ross Farm is a cut above the rest. An abandoned dairy farm-turned-boutique-accommodation that can sleep up to 12 guests on its property, Ross Farm is a classic example of how simple, considered design can still feel like luxury. And it does. For those heading straight to The Prom for a weekend of camping, there's a variety of campsites around the area, and the functional design of the BT-50 means that camping gear and accessories can be easily catered for. If you're keen on opting for a campsite, The Great Prom Circuit is a 3-day hike and you'll need to keep in mind that Whisky Bay and Tidal River are usually the most popular to book out first, especially in the warmer months.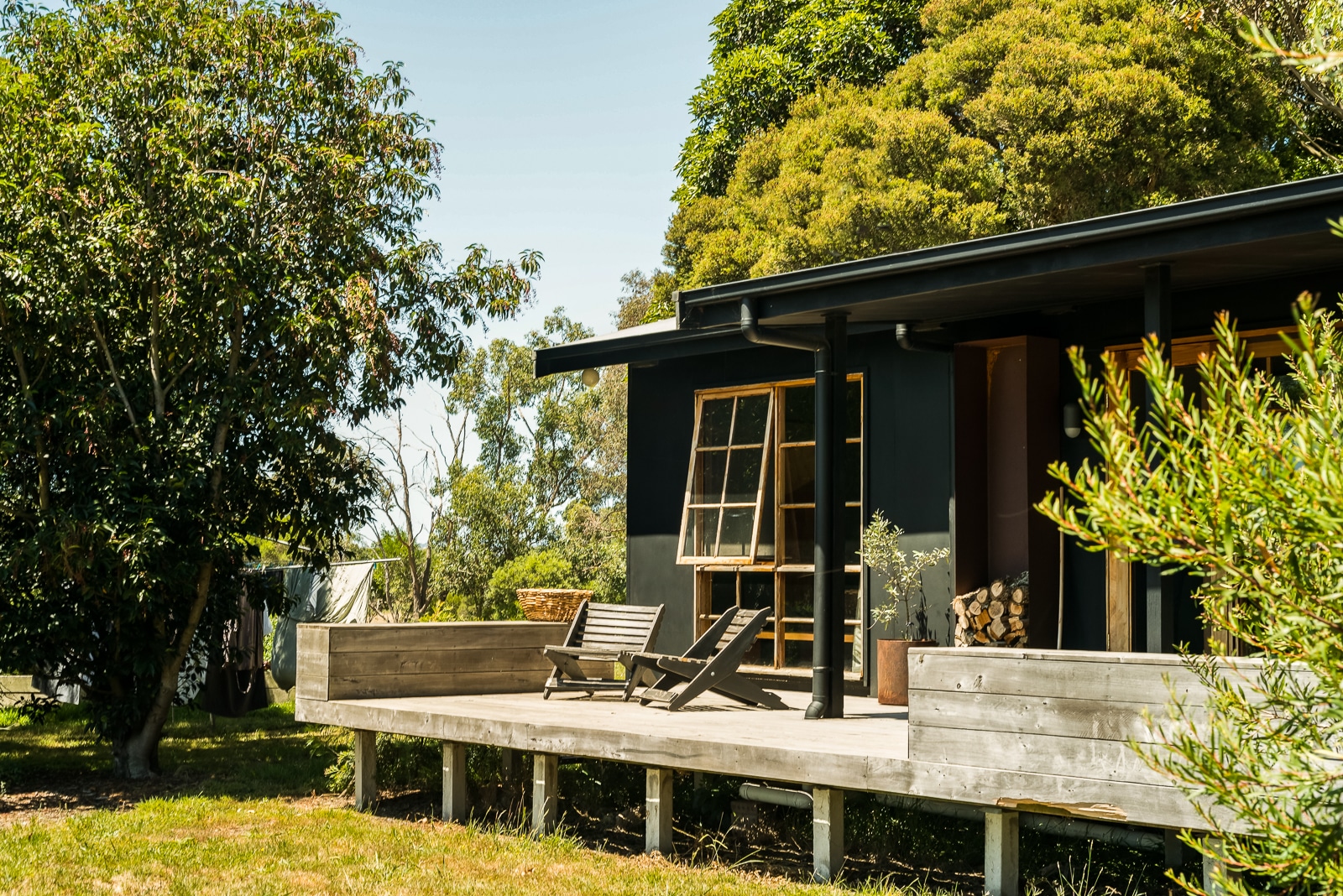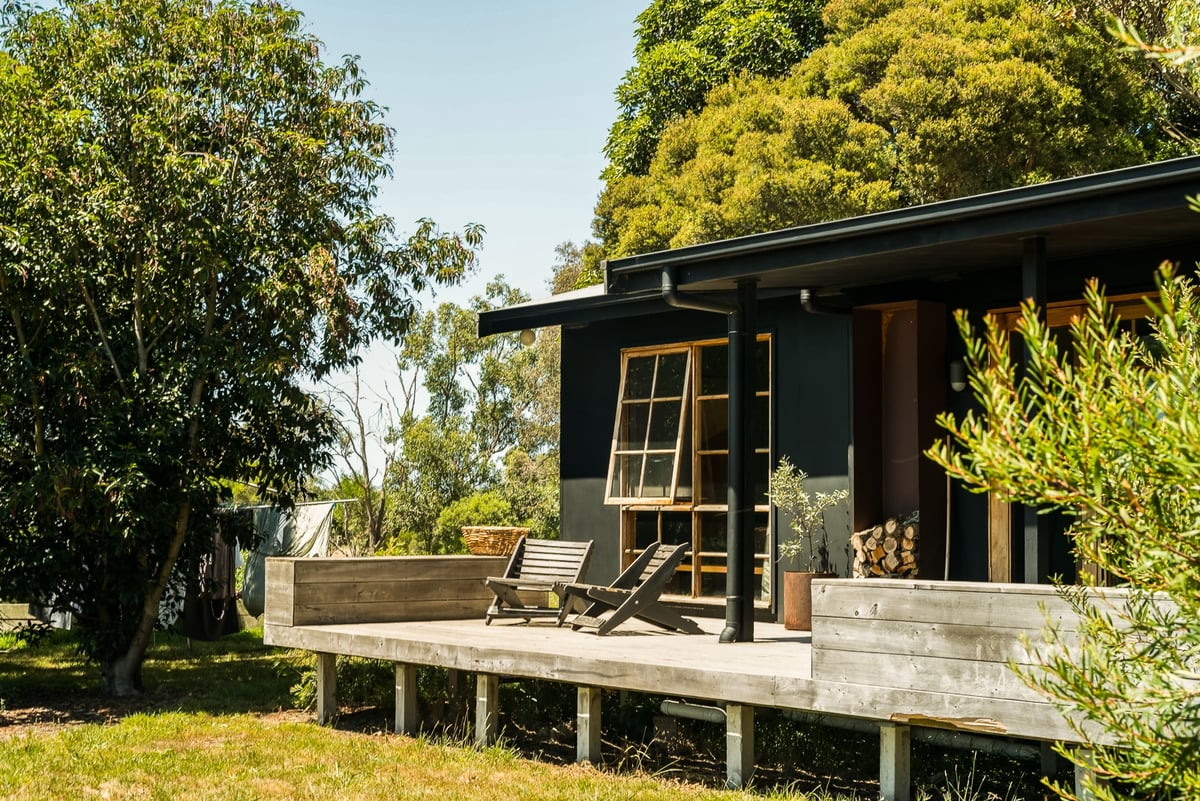 Sunday
Today is your day to get to The Prom and get outside. Start it with a quick drive to Yanakie to catch the sunrise if you can – Yanakie lies just east of Wilsons Prom and is not to be missed.
Over 55,000 hectares in size, there are an abundance of walking trails and hikes at the Prom, so whatever the weather and whatever your experience, you're sorted, You can tackle hikes over your entire weekend, or set off for a light day hike and head to the top of Mount Bishop, or challenge yourself with the Tongue Point Hike (18km round trip). Should your idea of a walk be a little less sweaty and a little more chilled, pack a picnic and enjoy the popular walk from Tidal River to Squeaky Beach.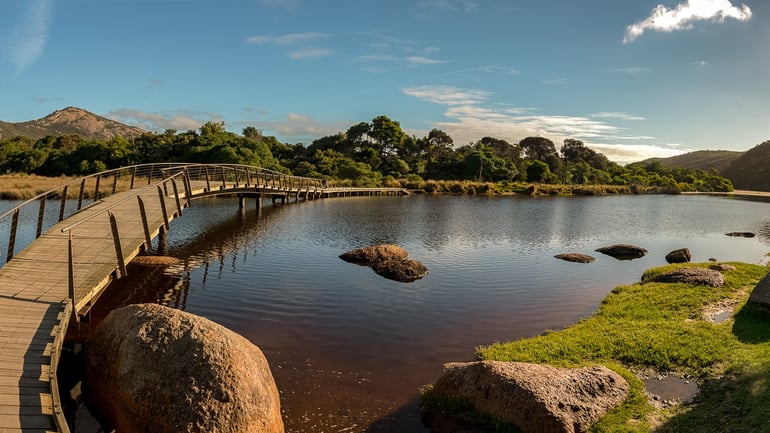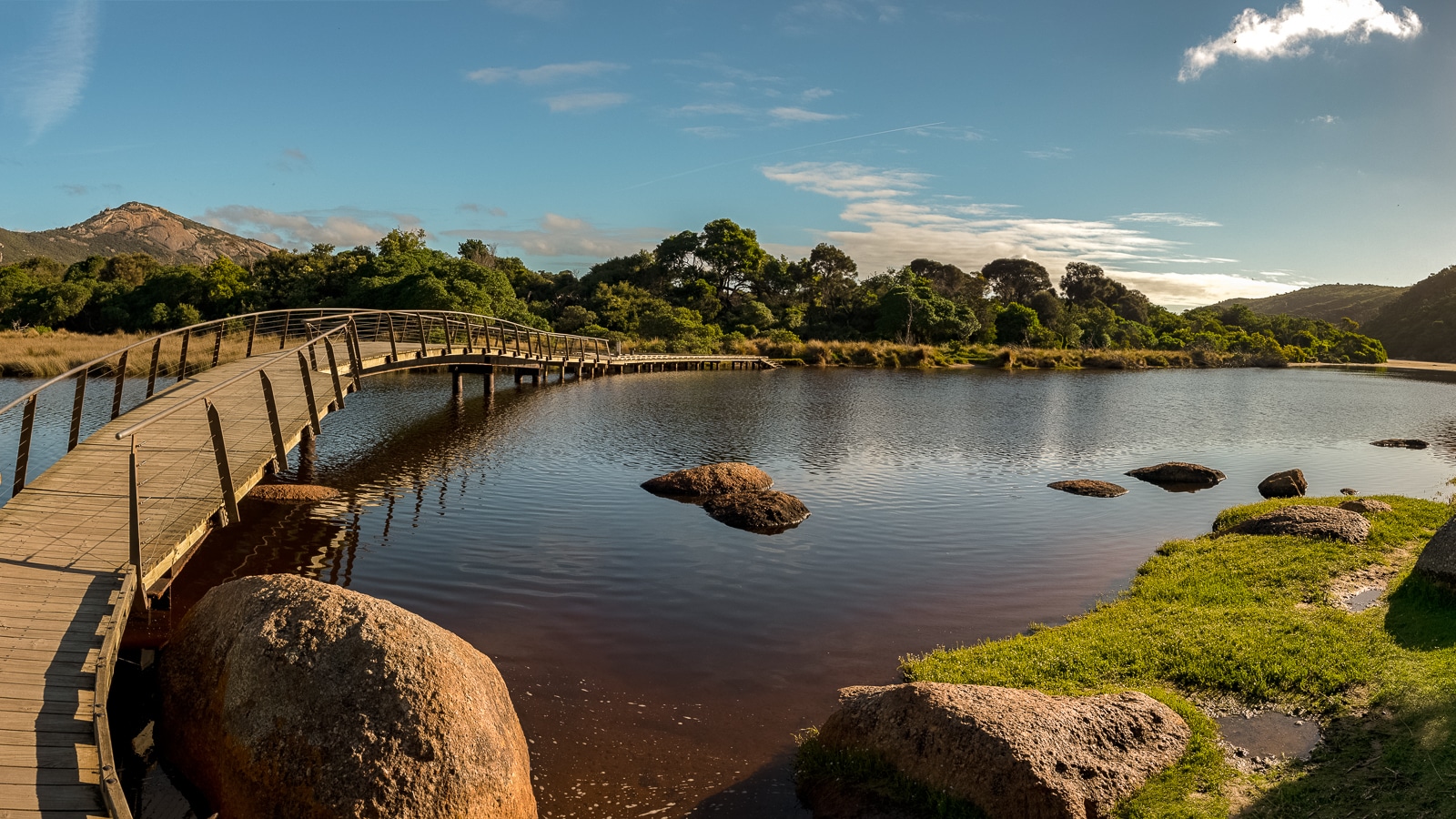 Squeaky Beach, as the name suggests, is a 500m stretch of perfectly squeaky white sand and stunningly blue water. The walk from the carpark to Squeaky Beach might just take the cake for your favourite beach reveal; a winding path of creeks, ferns and bushland with the occasional lizard, snake or wombat as your only road-blocks. With enormous granite boulders sitting pretty at the end of Squeaky Beach, if you're keen for a cheeky rock climb (or just a general clamber), this is an idyllic spot to have a crack. Should Squeaky Beach be a little busy (and it can be), there's a less-popular three-hour walk that alternates between sand and track at Squeaky and Norman beaches, Tidal Overlok, Picnic Bay and Whisky Bay. It's fair to say you've got choices.
Wherever your lookout point towards the ocean may be, from September through to November, there's a solid chance you'll catch a glimpse of the migration of humpback and southern right whales along the South Gippsland Coast. Spot them from the comfort of the shore, or if you're hoping for an up-close encounter, then head out on a small cruise for a few hours and try your luck.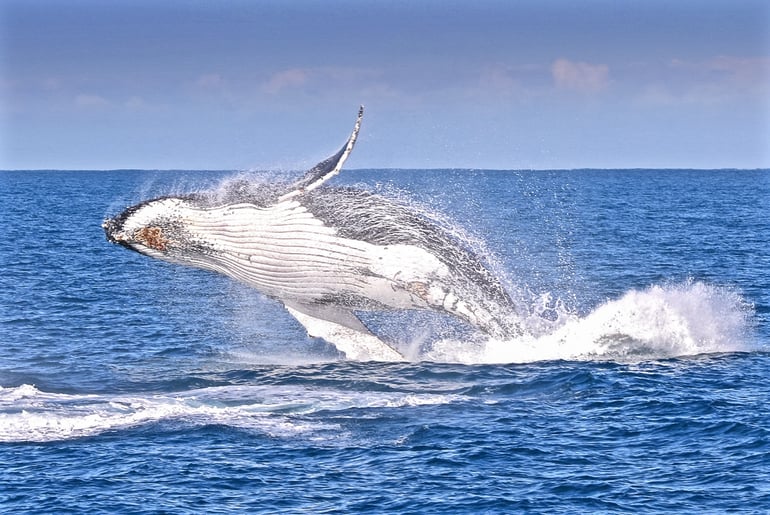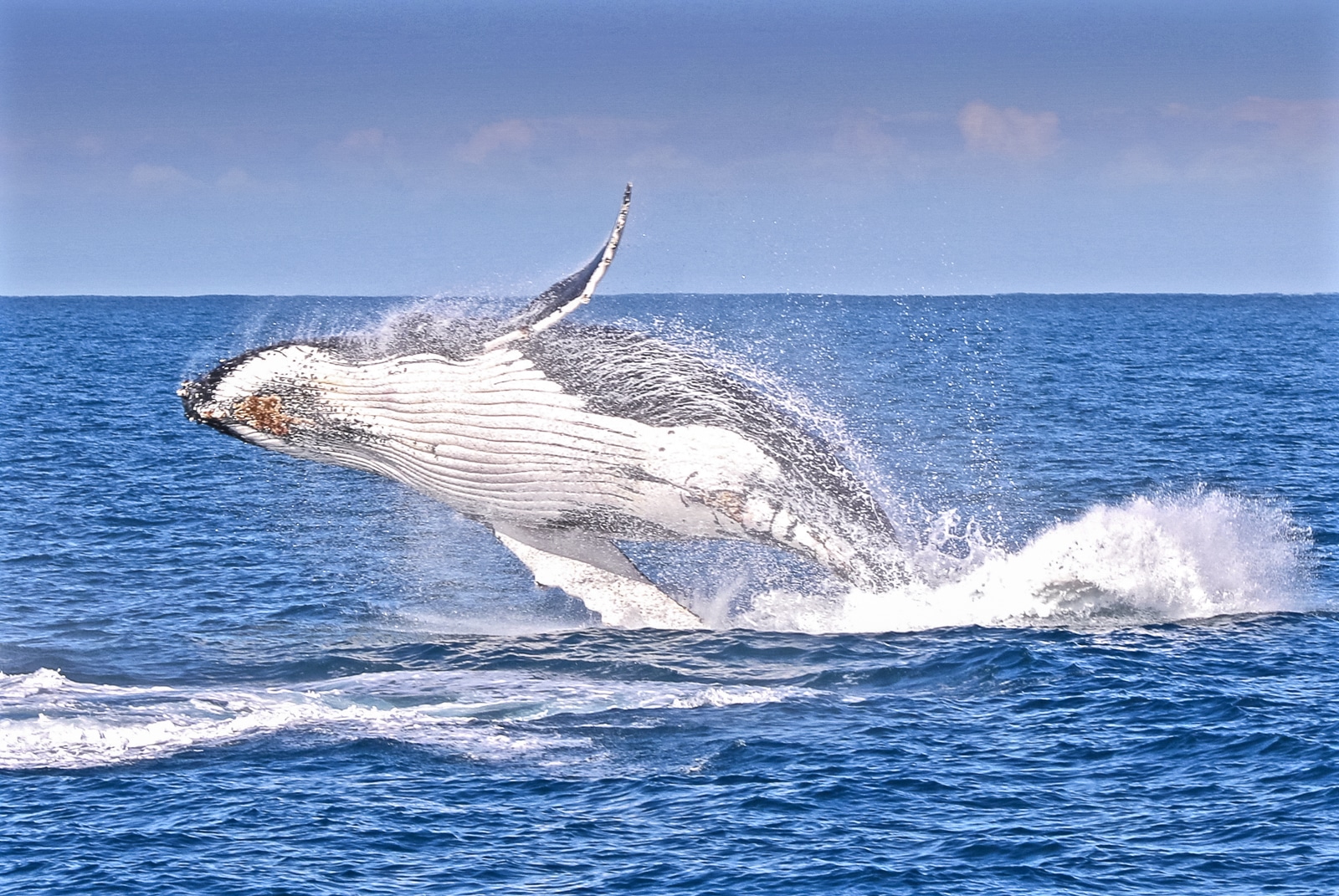 When you're ready to pack up your gear from the Prom for the day and head back to camp (literally or figuratively) wherever that may be. The reverse camera of the BT-50 comes into play when in late afternoon you may find yourself navigating around wallabies, kangaroos and even wild emus casually cruising around the carpark.
A long day in the great outdoors is worthy of a proper pub meal, and the Fish Creek Hotel might just be one of Victoria's most iconic. With an art-deco design (a serious stand-out in this area) and a giant fish sitting pretty on the hotel's roof, it's the perfect spot to swing by for a parma, an ice-cold anything and a chat with some friendly locals and visitors before hitting the hay for the evening. For those travelling with the family, try and make it to Fish Creek a little earlier and visit the Alison Lester Gallery where you can buy the Australian author's books, prints, and meet the woman behind childhood literary classics like Magic Beach and Are We There Yet?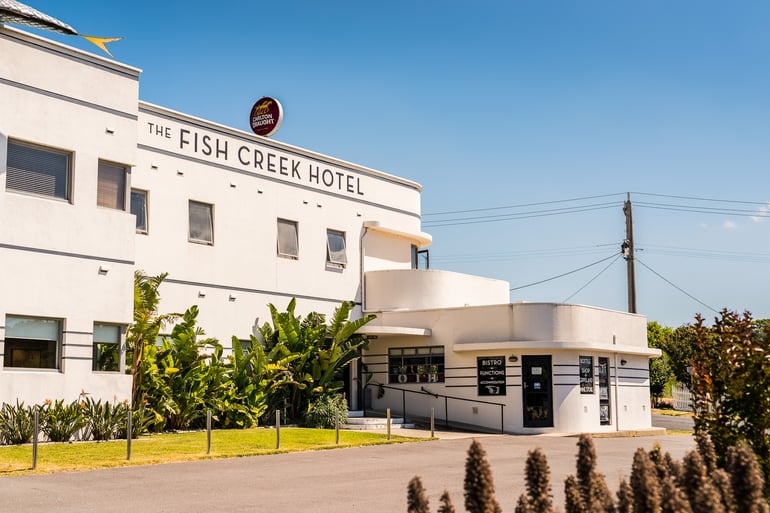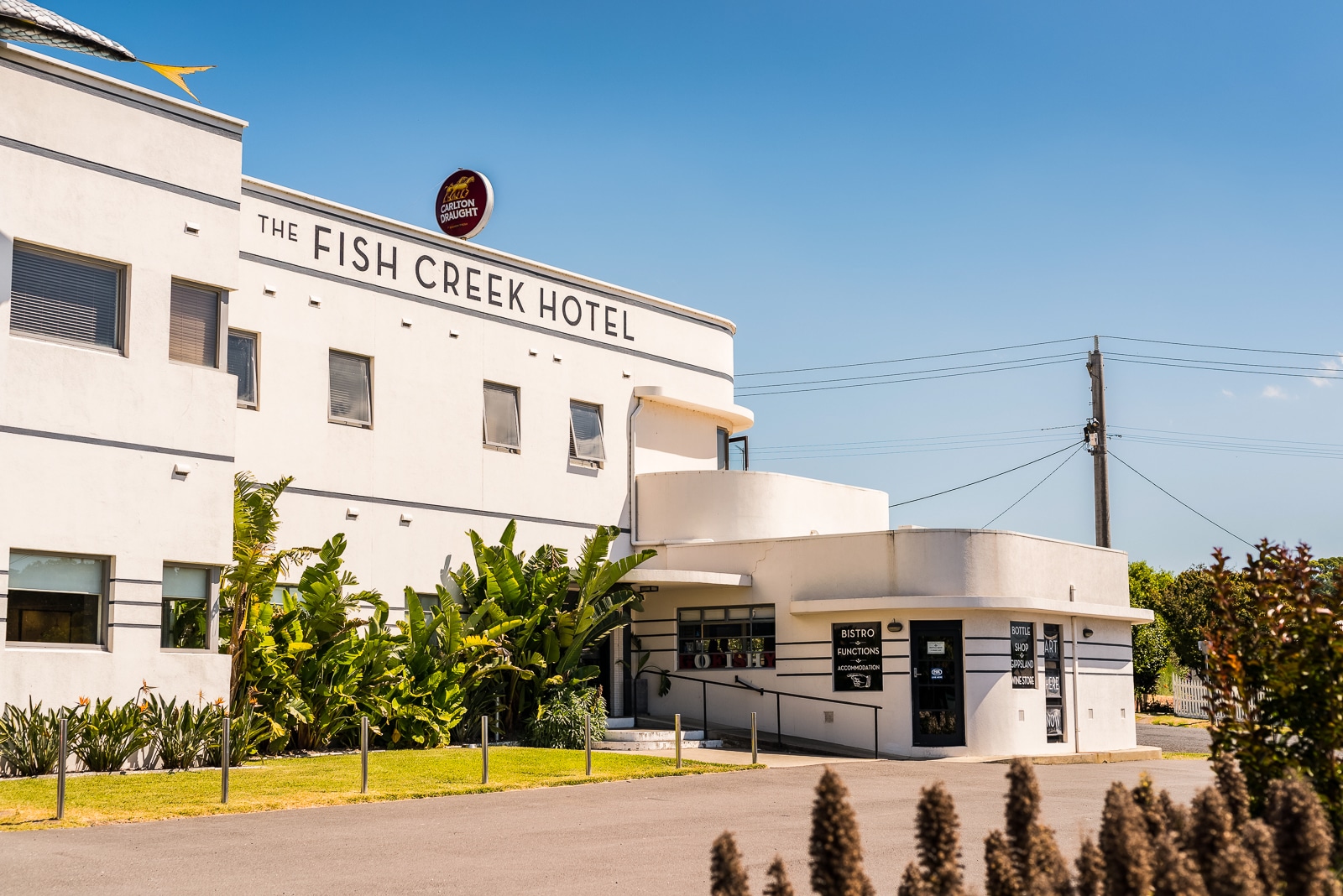 Monday
Waking up and knowing you don't have to go to work on the Monday will feel pretty good, especially when you know you've got a plethora of options to feed your Monday morning hunger after a day of non-stop activity.
For those who's travels didn't align with the many South Gippsland farmers markets (and indeed, even for those who did), take the trip to the towns of Koonwarra or Korumburra (or both, you've got the day off after all). Stop in for a coffee, breakfast, and fill the tray of the BT-50 with award-winning cheeses, preserves, and fresh cakes at the Koonwarra Wine and Produce Store and Borough Department Store (respectively).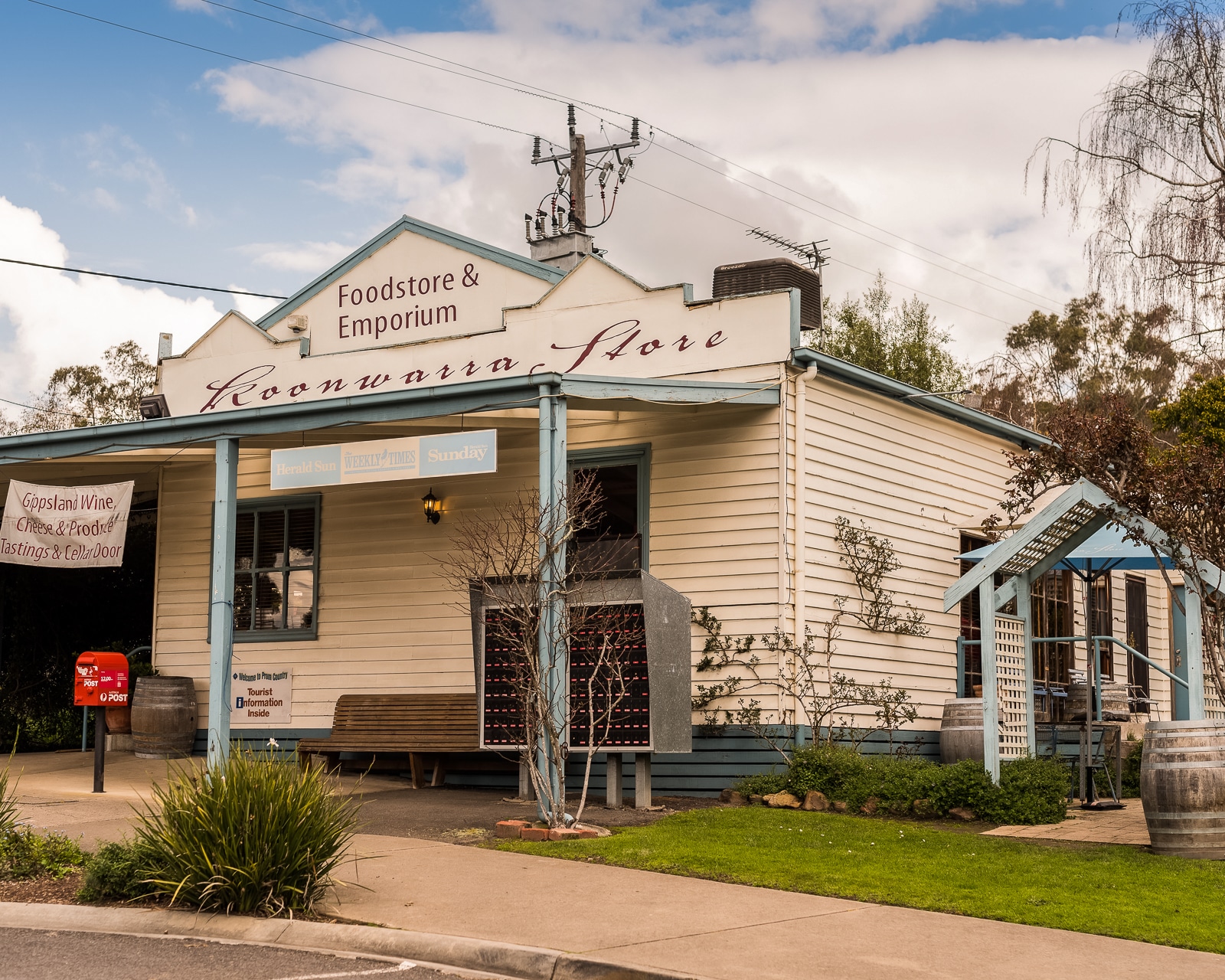 Slowly make your way home via visits to some small-town galleries (the blink-and-you'll-miss-it town of Kongwak has a great one), or take the Mazda BT-50 and drive along the Bunurong Coastal Drive, making sure to stop at lookouts like The Caves, and Eagles Nest.
This article is part of a series, proudly presented in partnership with the Brand-New Mazda BT-50. Thank you for supporting the brands who support Boss Hunting.
Destination imagery courtesy of Visit Victoria.