Chain hotels are done.
Actually, I better clarify that statement. I'm done with global chain hotels.
For the most part, I've found the hotelling experience with any of the primary worldwide hotel groups is forever a process of cookie-cutting a blueprint experience from one city and copy and pasting it to the next – sometimes twice or even three times in the same city. They're relatively impersonal, lack consistency and really, the only difference between the suite in a Sofitel in Sydney to a Sofitel in Auckland is the view out the window.
---
---
Sydney has some cracking boutique hotels as of late and I'm not the only one to be lapping up the trend with more enthusiasm than their included al a carte breakfasts. Chippendale's The Old Clare Hotel and QT's Sydney CBD hideaway are a few of my favourites, while Ovolo's New York-style Darling Harbour boutique is like stepping into a time portal and their harbourside Woolloomooloo residence a breath of fresh, sea-salted air. Oh, and if you haven't stayed at the super small but super intimate Hotel Palisade, I'd give that one look-in ASAP.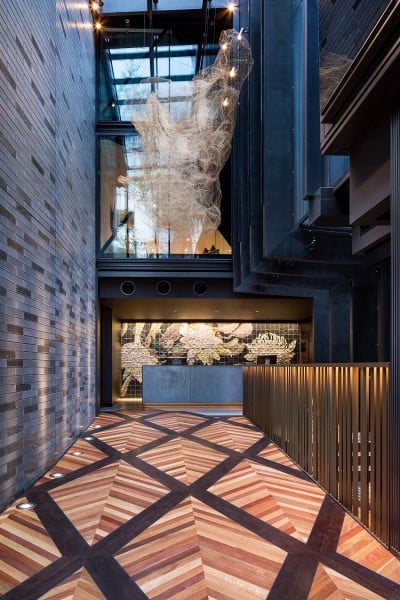 I'd be lying, then, if I said I wasn't a little sceptical when I received an invitation to The West Hotel Sydney, Curio Collection by Hilton – wait, did he just say Hilton? Yes, by Hilton – an ultra-modern single-digit storey 'boutique' hotel nestled inconspicuously in the thriving hub of Sydney's slick Barangaroo area.
Less is infinitely more in this minimal and swanky CBD locale, offering a subtle entrance with attentive staff and zero hassle from entry to your King-sized bed. We weren't able to sample the multi-space suites, unfortunately, given the popularity of our requested long weekend, but no matter, the King Waratah Premium room suited our party of two just fine. Effortless modern touches can be found in every detail, the Bluetooth speakers built into each room, however, were a handy party trick and provided 48 hours worth of uninterrupted tunes for our weekend.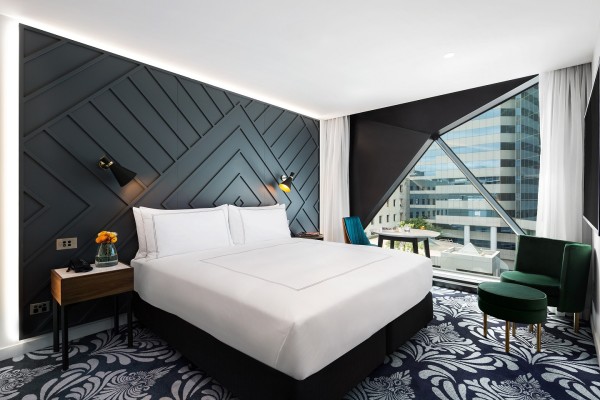 The staff were of particular note, which is what really made the West Hotel experience standout from any connotations I may have labelled it with given its overarching brand association. Our Saturday date night at Solander Dining & Bar was made that little bit sweeter with a truly delicious sample of regional and seasonal produce from NSW sources served by attentive waiters alongside a commendable collection of vinos to match.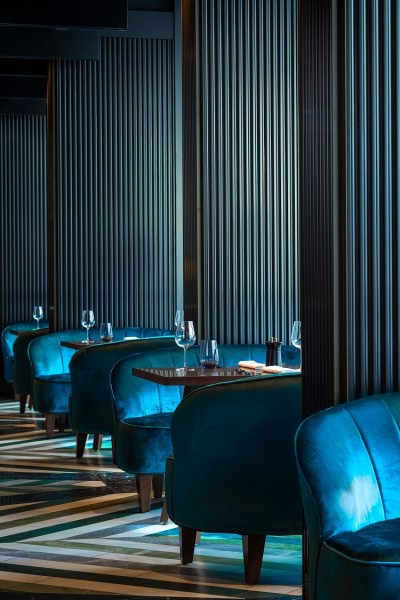 Sydney's Barangaroo area – in which the West Hotel has confidently planted its roots – is an alluring area to get lost in, with curious modern architecture and glimmers of the water through the side streets towards Darling Habour. Should you wish to never leave the hotel's walls, just grab a drink from the Solander Bar and work, rest or play in the building's central light-channelling atrium.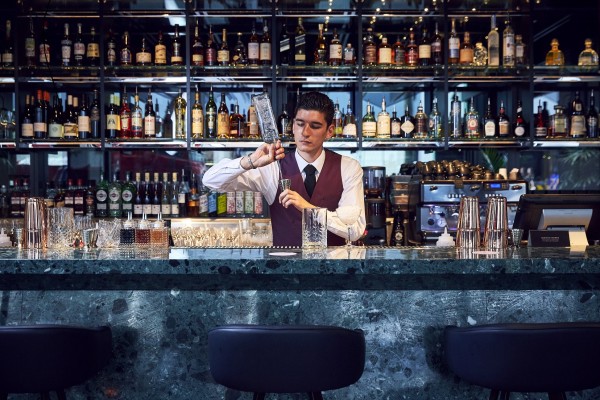 The city's boutique hotel scene has triumphantly taken over Sydney these past 24 months, there's no denying that, but all it takes is a gentle reminder like the West Hotel that boutique luxury doesn't need to come from a hyped and 'trendy' local brand. With some fine attention to detail and an arm's length of autonomy from their overarching global giants, abodes like the West Hotel, Curio Collection by Hilton don't miss their target