The Blizzard of Oz has come and gone, and it may seem like spring is around the corner, but any serious skiers and boarders alike know that the on-mountain antics have only just begun. Spring skiing can be some of the best days on the hill you'll have all season – sunny skies, slushy fun and boozy après make for one hell of a weekend.
With a few squeezes of snow still left in mother nature, combined with the ever more frequent bluebird days from here on, let us take you through from start to finish what you need to know before hitting up Australia's winter playground, Thredbo Resort.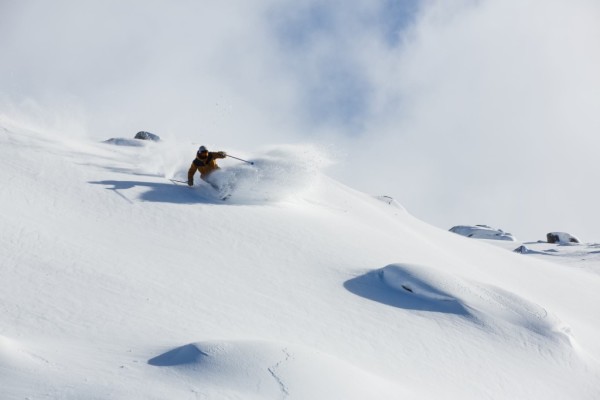 Best Overall Off-Piste Line
To the skier's right of Eagle's Nest, at the top of Kosciuszko Express you'll find the rocky gateway to Bluff, a steep and feature-filled line that blends into some epic tree skiing on a pow day.
---
---
Best Groomer
Our pick would have to go to Ballroom, over on Cruiser. Its perfect width makes it ideal for carving, and if it's a little busy the parallel runs are easy to duck onto to avoid the crowds.
Best Bluebird Bowl
Boundary Express to the right of the Cruiser Express is probably the closest thing to alpine bowl skiing you'll get on the continent. Be careful not to stray too far left, however, as you'll soon find yourself beyond the ski boundary and lost in the valley.
Best Party Line
It depends on your crew, but in an ideal party line you're looking for maximum speed with as little traffic as possible and zero lift lines so you can just go again and again. Anything under Kosciuszko Express – such as True Blue – is a safe bet, the crowds tend to subside later in the day, which is perfect timing for when the snow softens in the afternoon sun. The groomers roll and bend enough to adequately host some ballsy games of follow-the-leader.
Best Glades
Tree skiing in Australia is a little lacklustre compared to the deep pine trees of North America, for example, but our Eucalyptus trees are nicely spaced and grouped to give you a chance to catch your breath. Anything to the skier's left of Snowgum's Chair will give you a selection of black runs to swoop in an out of the local flora.
Best Natural Hit
I'm sure this changes each season – potentially each week – but during our time at Thredbo the award for best natural hit would have to be the cornice towards the end of the rocky ridge above Bluff. It's easy to scope from Kosciuszko Express and has a steep but consistent run-out.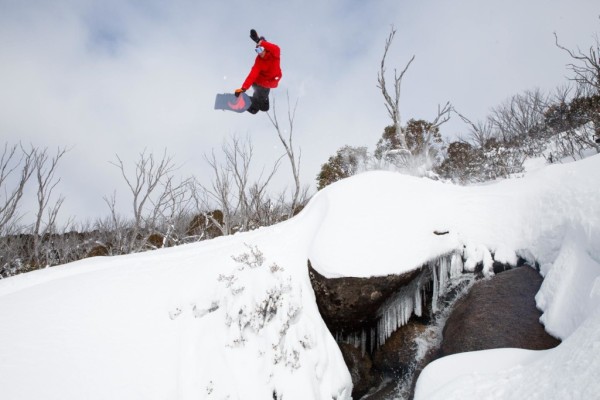 Best Chair To Lap On A Pow Day
Anton's T-Bar will open up some seriously fun steep sections, yet being a T-Bar means it won't be the best friend of those time-conscious during the hustle of a pow day. Golf Course Bowl is a little more of an effort to get to but you'll likely find some stashes to yourself. We'd have to recommend Cruiser Chair for speed and variety.
When Conditions Are Poor
If the visibility is not on your side, your best bet is to bury yourself among the trees. The ridge line at the top of Kosciuszko Express will protect you from the wind once you're underneath it, the selection of black runs to the skier's right such as Cannonball and Kareela will suffice when mother nature's not playing by your ideal rules.
---
---
Best Park
Anton's to the right of the T-Bar. It's only suited to those who are up for the big game, as this is where the serious magic happens. If you're not too keen on breaking your neck, a beginner park under Cruiser is changing every few days to keep you entertained on those average snow days.
Best Insta Shot
On a clear day, Australia's highest lifted point seems like a no-brainer here. You'll be privy to expansive views of the alpine region and be able to look right down through the valley to Lake Jindabyne.
Best Pre-Shred Coffee
You really can't go past the Donut & Coffee hut at the base of Friday Flat. It's been going since the 60's and is pretty reasonably priced for Thredbo.
Best On-Mountain Lunch
Eagles' Nest is the highest restaurant and bar in Australia, boasting incredible views and seating indoors and out of the weather.
Best Après
There really is only one place in Australia that even comes slightly close to après on the slopes of Europe – Mumm Poolside Bar. What better way to mimic the shenanigans of the Alps than with a world-renowned Champagne brand like G.H. Mumm sponsoring the silliness. Every Friday and Saturday night until 7pm, there's only one place you'll want to be this side of the equator after a hard day on the hill.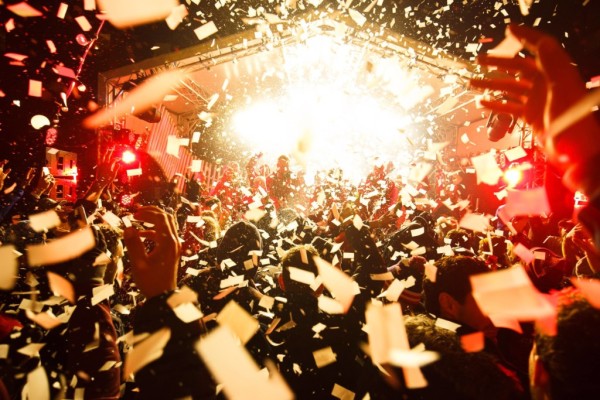 Best Post-Ski Feed
$1 donuts from the Donut & Coffee hut, need we say more? The warm goodness will definitely tie you over before dinner.
Best Digs
The Loft Apartment, Thredbo Alpine Hotel. A four bedroom, two level apartment that isn't exactly five star but is our pick for convenience and moderate luxury with enough space for all the boys.
Best Transfer Option
Greyhound & Murray bus services operate from Sydney/Canberra to Jindabyne & Thredbo during high season.
---
---
If You're Driving
Parking is free, although it fills up quickly and early. Also be mindful of the $29 national park day pass required for entry.