When people talk about the ultimate surf spots around the globe, Bali usually finds its way into the conversation, and for good reason. It's not only super accessible for Aussies, but it's an all-encompassing holiday spot that ticks all the boxes.
Almost every continent on the planet offers solid waves in picturesque locations where you can hang ten with the locals without fear of someone dropping in. With so many options it would be easy to list the usual surf spots (such as Jeffrey's Bay in South Africa, Pipeline in Hawaii or San Clemente in California). I've highlighted here some of the best up and coming locations along with those destinations that have always flown under the radar. From the icy-cold waters off the coast of Scotland to the unstoppable barrels seen across Portugal, here are my tips for the best surf spots across the globe other than Bali.
RELATED: Epic Bali villas to take over with the boys this summer
Praia de Pipa, Brazil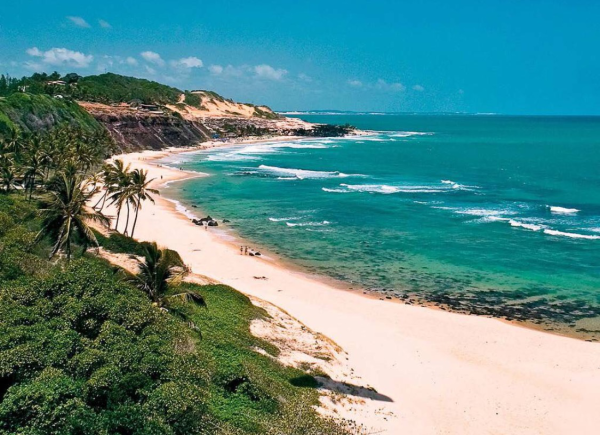 With beaches surrounded by cliffs and sand dunes, Praia de Pipa is a spectacular coastal town in Brazil's far north with some seriously sensational waves. The sandy beaches fall away to warm water and fast breaks, with this lively paradise catering to travellers from all walks of life. Once you've had enough of the surf head into the old fishing village and feast on local food before dancing the night away in one of the many bars.
Hossegor, France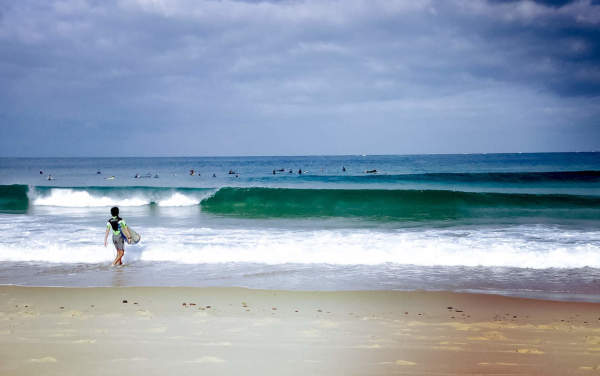 Situated just 40 minutes out of Biarritz amongst rolling sand dunes and home to the Quiksilver Pro WSL, Hossegor is the ideal surf spot for beginners venturing on their first international surf trip. During the summer months, Hossegor really comes alive with waterfront bars and restaurants drawing an eclectic crowd of tourists, surfers, backpackers and locals keen to get stuck into the frothies after a day of surf and sun.
Taghazout, Morocco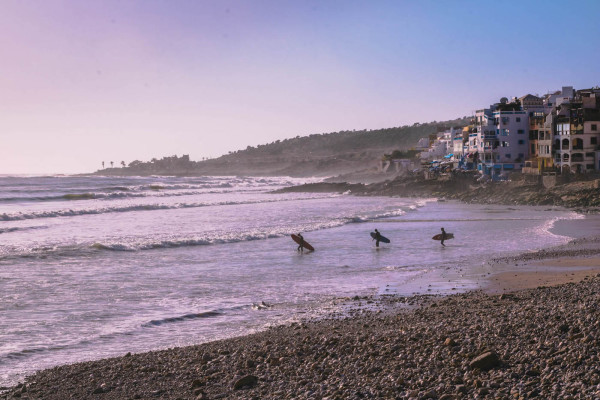 If you're looking to ditch the party lifestyle and spend your mornings in the water sober, then Taghazout is right up your alley. Alcohol is prohibited in public and the town itself is extremely small, meaning the surf is the main reason people visit this ancient region. You'll experience some of the best right-hand waves in the region and likely bump into plenty of well-known surfers camping on the beautiful beaches.
Raglan, New Zealand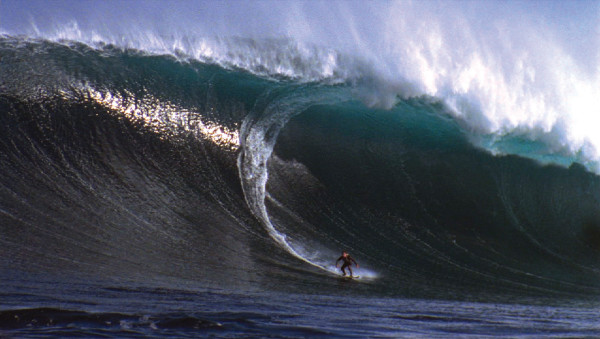 New Zealand might be known as the extreme sports capital of the Southern Hemisphere but our Kiwi relatives also get to experience some of the best surf this side of the Equator. Featured in the classic surf flick, The Endless Summer, Raglan has three world-class left-hand point breaks and two decent beach breaks. If you're looking for inspiration check out the trailer to Last Paradise, a film documenting New Zealand's surf culture and love of adrenalin sports.
Tel Aviv, Israel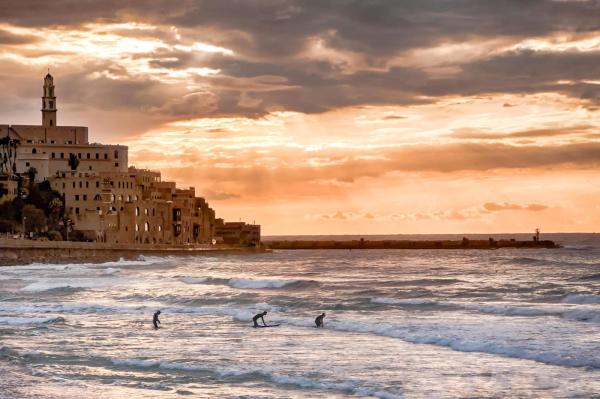 The Holy Land of Israel has an interesting yet turbulent past. It's also a cultural melting pot that's also home to some incredible surf. Worthy of an early rise for the morning offshores, Israel also delivers some captivating history in its Old Town. Alternatively, lay back, sip cocktails and mingle with the locals on the jam-packed beaches.
Hainan, China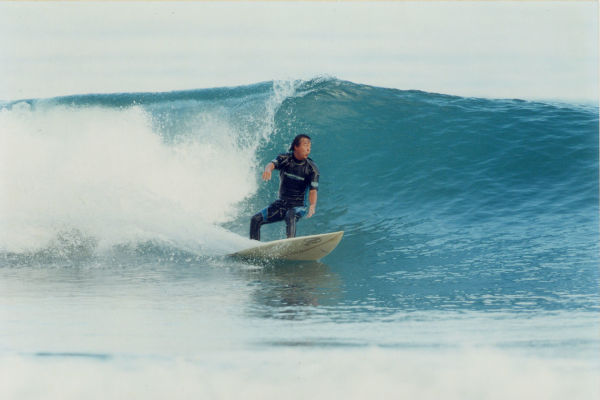 The best and most well-known surf spot in China, Hainan is often free from sun-baking tourists and surfers. Marketed as "China's Hawaii", it's a relatively cheap destination for Aussies not wanting to travel far. Factor in China's still emerging surf culture, good weather and stellar wind patterns from the South China Sea, you'll experience consistent breaks with no fear of anyone dropping in.
RELATED: Epic Bali villas to take over with the boys this summer
Thurso East, Scotland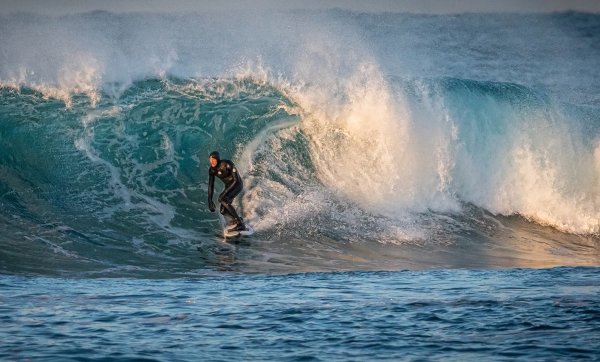 The surf capital of Scotland, Thurso East also has one of the best right-hand breaks in Europe. Despite the water being colder than my ex's heart you'll be more than willing to spend hours in the freezing waters with the quality of waves on offer.
San Sebastian, Spain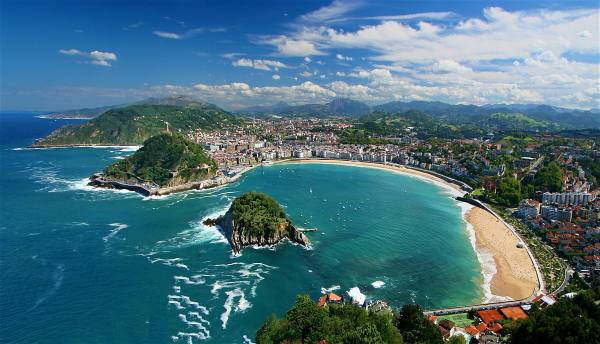 It's hard to escape the party life when in Spain and San Sebastian is no different. The large student population dangerously mixes with celebrities and travellers from around the globe eager to explore the old-style coastal town. The surf isn't bad either, with three main beaches providing stretches of water suitable for all levels of surfers, from beginners to pros. It's also just a bloody beautiful city that's worth a visit next time you're in Spain.
Ericeira, Portugal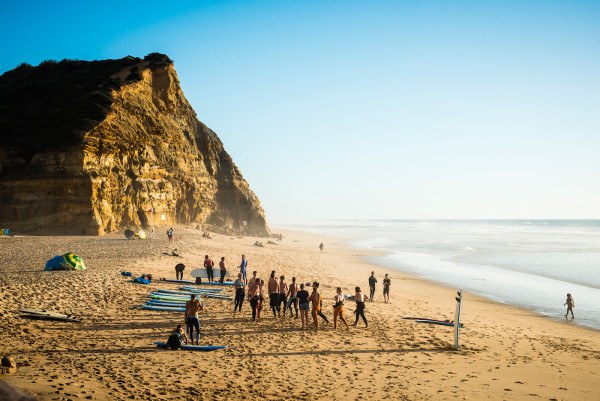 Just a 30-minute drive for Lisbon, Ericeira is widely regarded as the best surf spot in Portugal. Made up of eight beaches across an eight-kilometre stretch of coast, Ericeira is home to fast-breaking right-hand waves for all ability levels. Those with a few years experience will be pumped by the waves at the fast-barrelling World Class Coxos while The Cave is rated one of the best breaks in Europe.
Sayulita, Mexico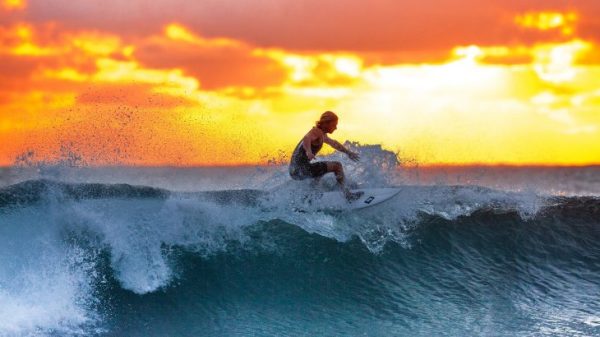 This small fishing town is now a mecca for hippie travellers, foodies and surfers of all ages. Not only are the beaches spectacular but the waves equally as impressive, with longboarders mixing it up with locals and pros on the crystal clear water. Once you've had enough of the water, head into town for a feed from the local street vendors before hitting one of the many all-night beach raves.
RELATED: Epic Bali villas to take over with the boys this summer