Getting together with friends at the local bar is a time tested tradition that takes place in bars all over the world. No matter how great your local watering hole is, there are always new places to try. Given the competitive nature of the bar world it is hard to find absolute standouts, but we've done our best to bring you five of the world's coolest bars
OZONE – Hong Kong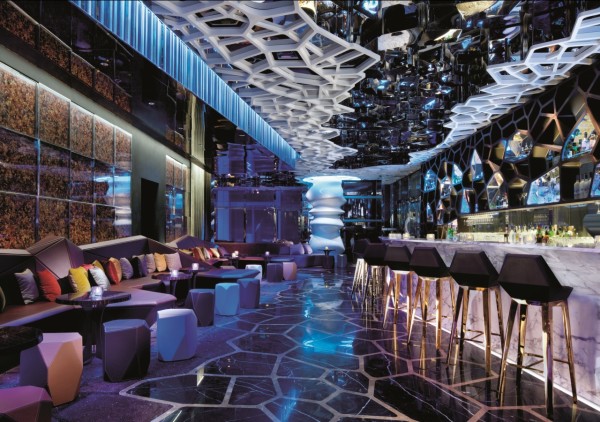 Take elevator 118 floors up at the ICC tower in Hong Kong and you will arrive at OZONE. The highest bar in the world, OZONE has bold and interesting designs that are meant to provide the feeling that the bar is just an extension of the night sky. With a terrace and large windows, this bar offers some of the best views of Hong Kong and the harbour. OZONE provides the perfect place for celebration or casual drink, and the bragging rights of having a drink at the highest bar in the world!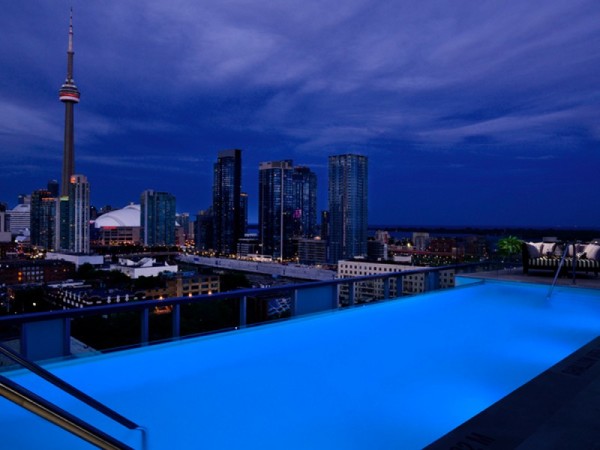 Located in Toronto, the rooftop lounge at the Thompson Hotel is quickly becoming one of the hottest spots in the city. The rooftop offers 360 degree views of downtown and Lake Ontario. There are cabanas on offer as well as a stunning infinity pool, so relaxing will not be an issue. Be it watching the sun go down, or relaxing after a long week at work, this rooftop has everything you will need.
---
---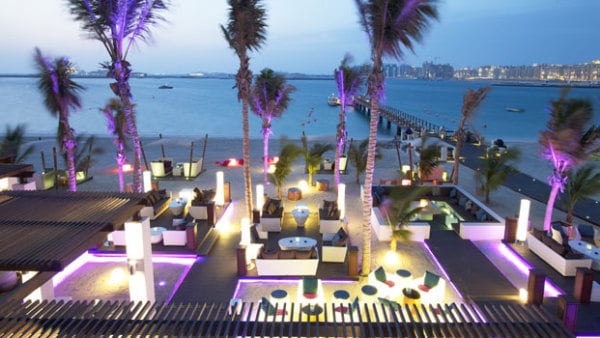 If you find yourself in Dubai, Jetty Lounge is a must. The modernist Arabian architecture and beachfront provide an upscale yet relaxing atmosphere. Consistently ranked high on many Dubai bar rankings, Jetty Lounge caters to many crowds. Hotel guests and tourists can be found during the day, and as night falls many young professionals of Dubai can be found. With an eclectic mix of people and drinks, Jetty Lounge stands to become your oasis in the desert.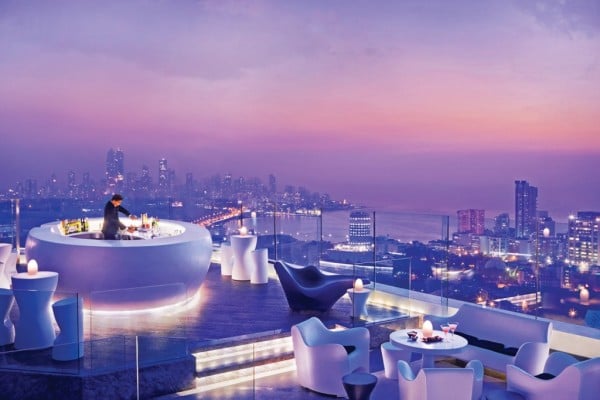 India is booming, which means so is the market for luxury in the country. Enter the Four Seasons Mumbai and their signature bar, AER. Offering stunning views of the Indian metropolis as well as Four Seasons service, the experience of AER is hard to match. The bar is even open during monsoon season, so fun can be had year round. AER can be a bit pricey, but enjoying the calm over bustling Mumbai will have you forget about that quickly.
Designed by David Collins, The Blue Bar definitely fits the name. Situated in the posh Berkeley Hotel, The Blue Bar is one of London's top hangouts for the city's elite and celebrities. With over 50 different whiskeys and signature cocktails this bar has something for everyone. If you need a break from the action, the front of the Berkeley is usually jam packed with supercars to feast your eyes upon. London never disappoints, and a trip to The Blue Bar is a perfect end to the day.