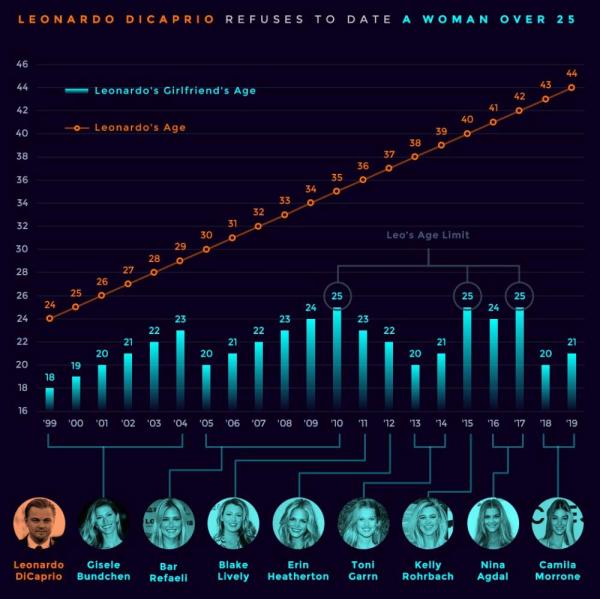 The man, the myth, the legend. Ladies and gentlemen, Leonardo DiCaprio.
The infographic above popped up on reddit last week to confirm what perhaps some of us had briefly considered, but never truly sought to understand. Now, we can show you with sufficient proof that Hollywood's king has never let his standards slip across the decades.
For a breakdown of King Leo's 'Pussy Posse' head to this article, or check out the man's staggering net worth here and how he spends it.
---
---