It's that time of year when gaming enthusiasts descend on Melbourne for the annual PAX Australia Indie Showcase. Across three action-packed days, thousands of fans flocked to the Melbourne Convention Centre and immersed themselves in all things gaming.
PAX is a phenomenally run event with a great focus on giving fans the opportunity to feel connected to the industry, with those in attendance having the chance to interact with designers and famous gamers, demo upcoming releases, participate in tournaments and listen to key talks from some of the biggest names in the business.
This truly is one of the best video game conferences in the world and with so much going on, it's hard to keep track, so here are the five biggest takeaways from this years awesome event.
The independent gaming scene is thriving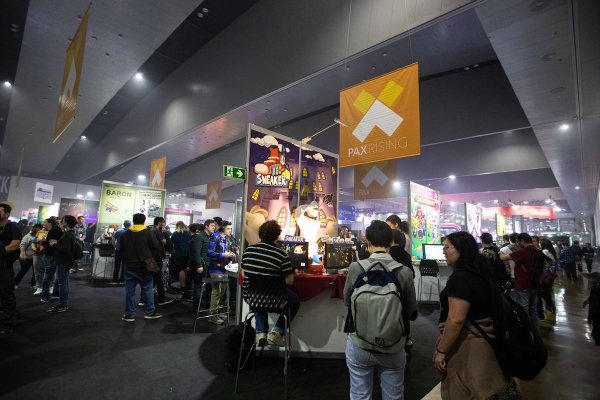 While the big-name companies took centre stage in the Expo Hall, it was the PAX Rising area devoted to smaller designers and companies that got my attention. Handpicked by PAX, this assortment of local and international digital game developers were given a space to showcase their wares, with a huge variety of games available for punters to try.
---
---
Almost every genre was represented, from simple point and click adventure titles to strategy games and platformers, along with games specially created for Windows, mobile phones and consoles. Standouts included the over-the-top first-person shooter Blood Metal, stealth game Heist, horror-tinged Dead Static Drive and iOS RPG Ticket To Earth. It's evident from the positive response from fans trying out these new games that independent gaming is in a great place.
Cyberpunk 2077 will be worth the wait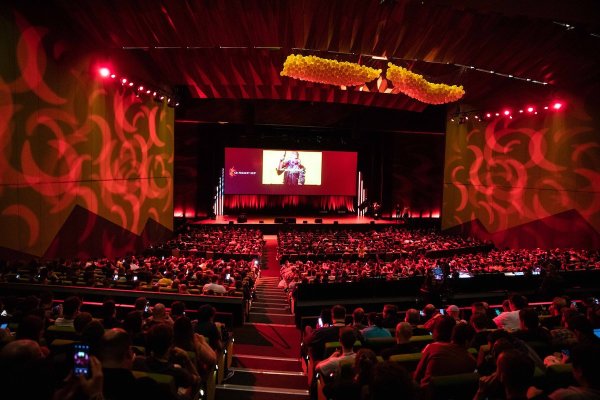 Easily the most anticipated game of 2020, Cyberpunk 2077 is shaping up as one of the greatest video games released in recent years. After it was revealed at E3 the great Keanu Reeves was involved, the hype behind the Blade Runner influenced sci-fi adventure skyrocketed, with those at PAX pumped to have the chance to discover more about the game.
There were three talks discussing the game over the weekend and each one was absolutely packed, with people turned away from the final talk on Sunday due to the high volume of attendees. Although the one-hour presentation at PAX didn't reveal anything new about the game, it only helped to raise my expectations. Seeing the gameplay and visuals close-up on a big screen has convinced me CD Projekt are onto a winner.
Cosplay is a weird and wonderful culture embraced by gamers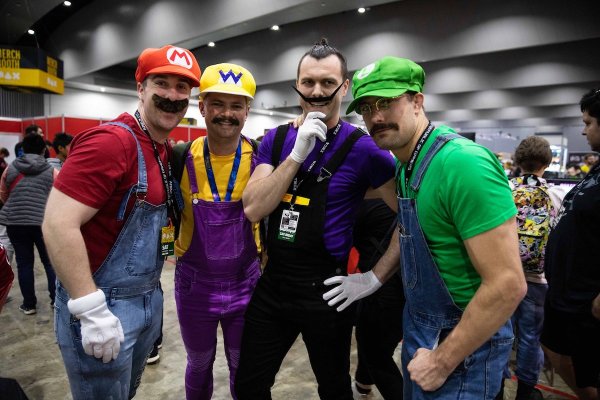 I'm not much of a fancy dress person so the idea of Cosplay has always baffled me, but walking around PAX it's plain to see Cosplay culture is bigger and better than ever. From young kids to grown adults, the costumes worn by attendees were both extravagant and eye-catching.
Across the three days I saw everyone from Spider-man and Karl Drogo to Pyramid Head from Silent Hill and Link from Zelda. There was even an Overwatch Cosplay competition featuring some impressive costumes that put my wardrobe to shame.
What's even more important is the respect shown amongst regular folk and Cosplayers. There's been some negative publicity in the gaming industry in recent years but there was no bad blood here, with those who chose to invest their time creating such remarkable costume not being marginalised or made fun of by others.
Classic games still have a place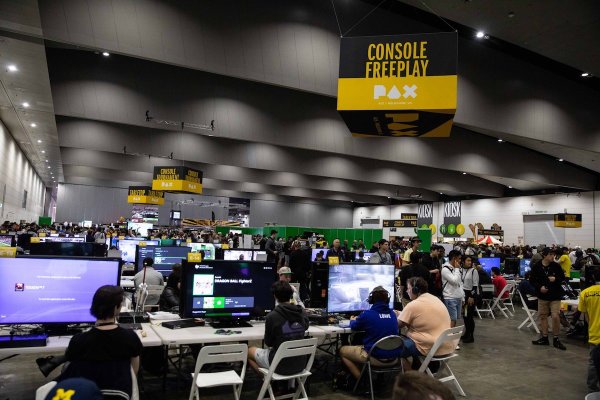 While demos of new games such as DOOM Eternal, Luigi's Mansion 3, Biomutant, and Death Stranding had people lining up for hours for a chance to play, it was classic console and arcade games that seemed to be the talk of PAX. Towards the rear of the convention centre there were a number of areas set up for people to enjoy popular 90s games on old school consoles and PCs.
---
---
This area was continually packed with gamers of all ages and it was great to see people having fun playing games with their mates and taking part in tournaments with other likeminded gamers. The Classic Gaming stall was also a fantastic area detailing gaming history, with a large number of early consoles on display and the opportunity to play the original DOOM on an IBM, Mortal Kombat on a Sega Mega Drive and a host of pinball machines.
Shannon "Ya dog" Noll could be the face of Aussie gaming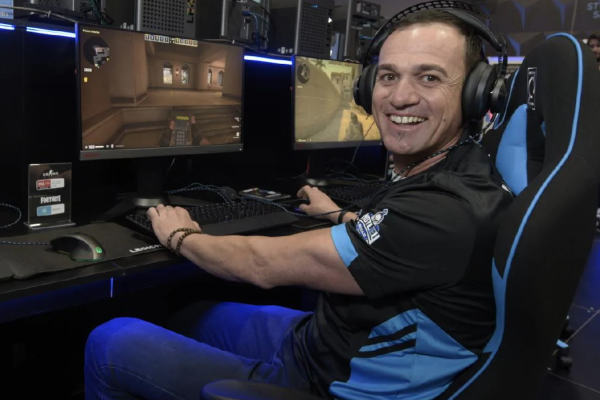 E3 has Keanu Reeves, PAX Australia has Shannon Noll. In what was certainly one of the strangest things to happen over the weekend, Australian Idol runner-up Shannon Noll made an unexpected appearance and confirmed his love of gaming. The 44-year-old What About Me? singer is captain of Australia's newest esports team, The Motley Squad, a far cry from his recent misadventures that include being kicked out of Adelaide's premier strip club, The Crazy Horse, and being caught with a bag of "white powder" by NSW police.
"People still have an outdated idea that only hardcore gamers are interested in gaming," Noll told the crowd. "That's not true. My kids play, and I'm here at PAX meeting all kinds of people – from lawyers and doctors, kids to grandparents. I'm excited to assemble the rest of the Motley Squad and show how people with different lives and experiences can come together to enjoy gaming together.
"
Nollsy is on the lookout for new members to add to his team when he takes on Australia's best gamers in November at Lenovo's Legion of Champions tournament, so if you fit the bill, hit the mad dog up on Twitter and you could be part of his team.
RELATED: Sony confirm 2020 PlayStation 5 release and detail new interactive controller