I'd never tried VR gaming, but it only took mere seconds for me to leave the real world behind and step into a tense and heart-pumping virtual reality when testing PlayStation's new first-person shooter.
Blood & Truth is a London-based Hollywood blockbuster action game that lets you take command of special forces soldier Ryan Marks in a shooter that bridges the gap between superspy James Bond and underworld assassin John Wick.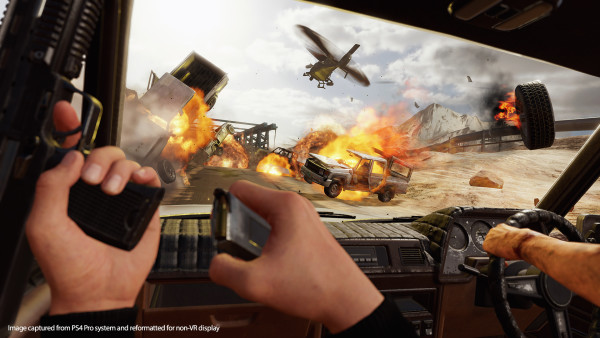 Inspired by PlayStation VR World's massively popular The London Heist experience, gamers can dive headfirst into some epic gunplay and cinematic set pieces with the goal of saving Marks' family from a vicious crime boss.
---
---
When in the past you'd simply progress by tapping 'X' to get something done, the VR element entices users to take the game literally in their own hands, making you think about your every move as if you were really there.
Blood & Truth is available for pre-order now and will drop on May 29th. Check out the explosive trailer below.