It might be time to ask your mum if she kept your old trading cards after a full set of 1999 Pokemon collector cards fetched over AU$150,000 at auction this past weekend. Comprising of over 100 cards, this is the most expensive Pokemon collection ever sold at auction.
A number of bids were received for the collection via Goldin Auctions, with the entire set eventually selling for a tidy US$107,010 (AU$158,306). What makes this set so special is that the full set of 103 cards have been rated as 'Gem Mint 10' condition by the Professional Sports Authenticator (PSA), meaning each card is virtually brand new.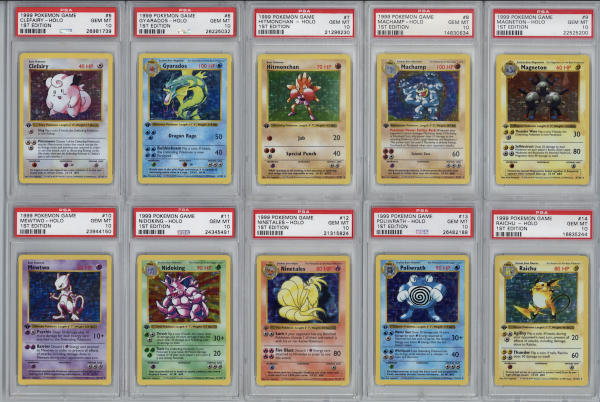 The likes of the holographic Alakazam, Blastoise and Chansey are all part of the set, but it's the ultra-rare first edition Charizard – one of the most sought after cards by Pokemon collector's – that sets this ensemble apart.
---
---
As card collector website Beckett recently reported, a first edition Charizard once sold separately for US$55,650 on eBay, so it's easy to see how having this card in the set bumps up the overall price. Not a bad return for a few pieces of cardboard that are now 20 years old.
You can check out the entire collection at goldinauctions.com.
RELATED: Unopened copy of NES game 'Kid Icarus' sells for $13,000