It's been another bumper E3 expo this year. Almost all the major video game developers were in attendance (Sony skipped out, however) showcasing their forthcoming releases alongside a number of huge product reveals from the likes of Google and Microsoft. While trailers for blockbuster titles such as The Legend Of Zelda: Breath Of The Wild 2, Doom Eternal and Halo Infinite stole the limelight, there's also been a number of celebrity cameos and exciting details regarding new online video game streaming services.
With so much going on over the week, it's hard to keep track of everything that's happened, so we've made it easy for you by compiling all the awesome announcements you might have missed into one easy to read lineup. You're welcome.
Google Stadia Are About To Change The Gaming Market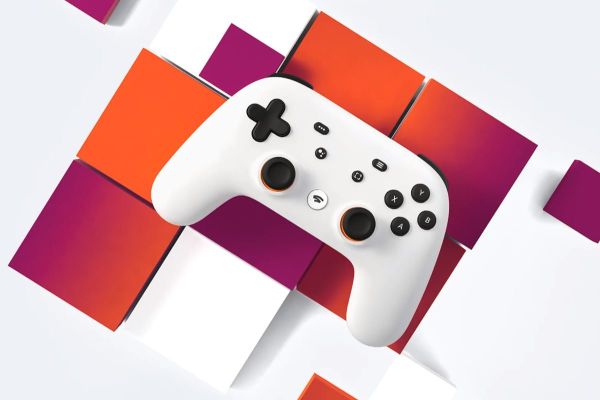 The search engine giant is dipping its toes into the gaming market with the release of online video game streaming service 'Google Stadia'. The Netflix-for-gamers will be released this November in the States and enable anyone with an internet connection to log on and play 4K, 60fps games via the cloud without any installation. The service will feature three different packages, with the basic Stadia Pro giving you access to the entire game catalogue for around AU$14 a month, with the Google Stadia controller an additional AU$100.
---
---
Unfortunately, Google Stadia doesn't have an Australian release date yet, but fingers crossed it arrives early next year.
Celebrity Video Game Cameos Are All The Rage
Actors and actresses featuring in video games isn't a new phenomenon, but it's been taken to the max at this year's E3. Gamers were sent into fits of joy when Keanu Reeves appeared and revealed he would be featuring in CD Projekt's highly anticipated Blade Runner influenced, sci-fi open-world adventure title, Cyberpunk 2077.
Breathtaking… #XboxE3 #Cyberpunk2077 pic.twitter.com/xkIc11iZmf

— Xbox (@Xbox) June 9, 2019
Reeves wasn't the only celeb to make an impact, with The Punisher's Jon Bernthal taking to the stage to introduce Ubisoft's forthcoming game, Ghost Recon: Breakpoint. Bernthal was there to explain his character in the game, Cole D. Walker, but was upstaged by his dog Bam Bam. Throughout the presentation, Bam Bam sat there like a good boy and instantly became the latest meme to traverse the interwebs.
Microsoft: We've got Keanu Reeves
Ubisoft: OH YEAH? WELL… WE'VE GOT JON BERNTHAL WITH A DOG #E32019 #UbiE3 #E3 pic.twitter.com/yqgAxzR7pN

---

---

— Josh Lewis (@JNLewis) June 10, 2019
'The Division' Is Coming To Netflix
Tom Clancy's The Division 2 is one of the biggest games of 2019. The online multiplayer shooter has been a hit with both critics and gamers and is set to be turned into a feature film thanks to Netflix's endless amount of cash.
First touted three years ago, The Division has been officially announced at E3 and is set to be directed by David Leitch (Deadpool 2) and star Jessica Chastain and Jake Gyllenhaal. The plot revolves a virus unleashed in New York that kills millions on Black Friday, sending society into a downward spiral. A group of operatives, presumably led by Chastain and Gyllenhaal, must work together to save the remaining population.
Here's hoping it's better than Gyllenhaal's last Netflix team-up, the underwhelming Velvet Buzzsaw.
[Access Granted. Commencing Transmission]

Director @DavidMLeitch, @Jes_Chastain, and Jake Gyllenhaal are bringing Ubisoft's The Division to Netflix. It's the Tom Clancy high-stakes action you love, in the pandemic stricken Manhattan that offers no second chances. pic.twitter.com/cpi6JCp4EM

— NX (@NXOnNetflix) June 10, 2019
---
---
Xbox Reveal 'Project Scarlett' Details
While much of the talk of late has been about Sony's PlayStation 5, Microsoft took everyone by surprise with the announcement of its next-generation console, codenamed 'Project Scarlett'.
Set for release sometime in 2020, this new incarnation of the Xbox will feature 8K support, SSD storage and ray-tracing graphics. The technically advanced console will also support existing Xbox One games, controllers, accessories and, interestingly, be backwards compatible with four generations of Xbox games.
Introducing Project Scarlett:

🔴 Native 4K at 60 FPS, up to 120 FPS
🔴 Next gen SSD = 40x faster than current consoles
🔴 Hardware accelerated ray tracing
🔴 Games, accessories and career come with you
🔴 8K capable

Coming holiday 2020. More: https://t.co/2dmZXanWQz #XboxE3 pic.twitter.com/PRvGTHdyK7

— Xbox (@Xbox) June 9, 2019
The reveal also announced the consoles first title, Halo: Infinite, along with Microsoft's Project xCloud, a similar video game streaming service to Google Stadia.
---
---
Games, Games And Even More Games
While talk of new software and consoles is great, the thing all gamers who attend E3 want is the chance to play newly announced games and watch demo footage. With so many games discussed, here's a quick roundup of our favourites from this year's event to keep an eye on.
Cyberpunk 2077 – Blade Runner-esque visuals, a futuristic setting and Keanu Reeves as a main character. Where do I sign up?
Watch Dogs: Legion – Set in London, the third game in the franchise allows you to control almost every character you interact with in what's shaping up as another action-packed release.
The Outer Worlds – Most critics that have played this game are calling it "Fallout: New Vegas in space," something I'm totally on board with.
Ghostwire: Tokyo – A supernatural thriller from the makers of The Evil Within, expect jump scares and an incredibly lifelike recreation of Tokyo.
---
---
Legend Of Zelda: Breath Of The Wild 2 – This much-anticipated sequel to the best Zelda game of all time was a surprise announcement to most, with the short trailer absolutely breathtaking.
DOOM Eternal – Another epic looking first-person shooter with enough blood and guts to keep everyone satisfied.
Halo: Infinite – Although still a year away, big things are expected from this entry into the Halo franchise.
RELATED: FIFA Street is back with a bang in FIFA 2020
---
---