If we're talking investment, the tidal wave that barrelled towards the esports gaming industry between 2017 and 2018 reached a jaw-dropping year-on-year growth of 837%. Gaming is clearly on a roll, so it's no surprise to see a mega-venue like Fortress Melbourne – touted as the Southern Hemisphere's first video gaming and esports venue of its kind – make a splash locally with 2,700 square metres of state-of-the-art facilities.
The ambitious integrated gaming destination – and the multi-million dollar investment that has gone into it – has made a serious play for local domination of the venue category in Australia. There's nothing quite like it, let alone hidden across two floors underneath a central business district.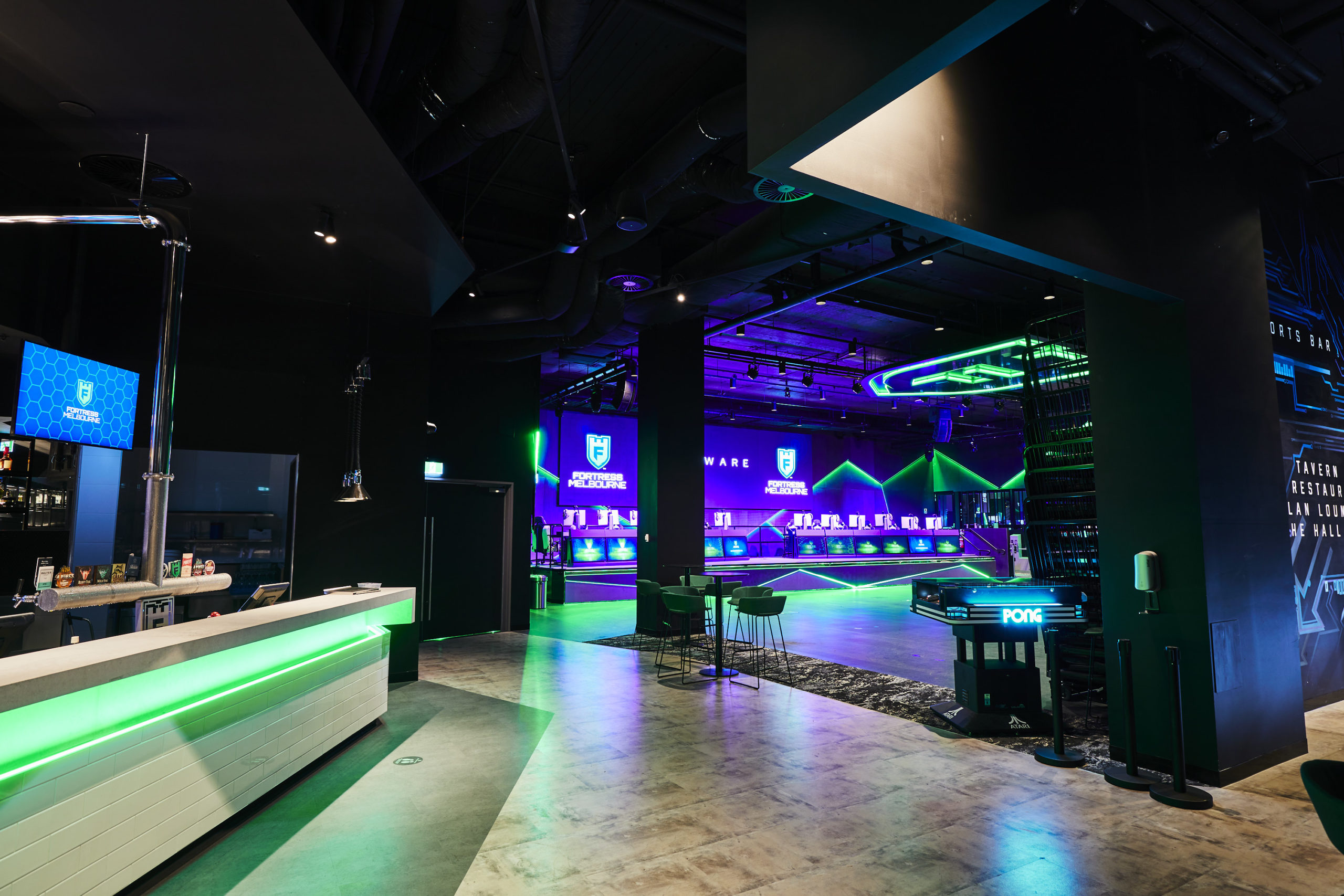 Alongside traditional sports-focused venues like Ballers Clubhouse, the complex offers Melbourne locals some alternative entertainment compared to the usual nights out at the cinema.
---
---
The hero space is a purpose-built 200-seat Alienware Arena, featuring a 393-inch screen, elevated stage, and an attached production facility that can feed live streaming from no less than 15 different camera feeds. It's probably worth noting that Alienware has also supplied 160 PCs for the everyday man as well.
Downstairs you'll find everything from console gaming to a dedicated board game library, as well as private event spaces, streaming booths, and an on-site tavern restaurant with two, 24-hour licensed bars.
Basically, it's 14-year-old you's idea of heaven. A cut above your old-school Call of Duty LAN parties at grubby internet cafes.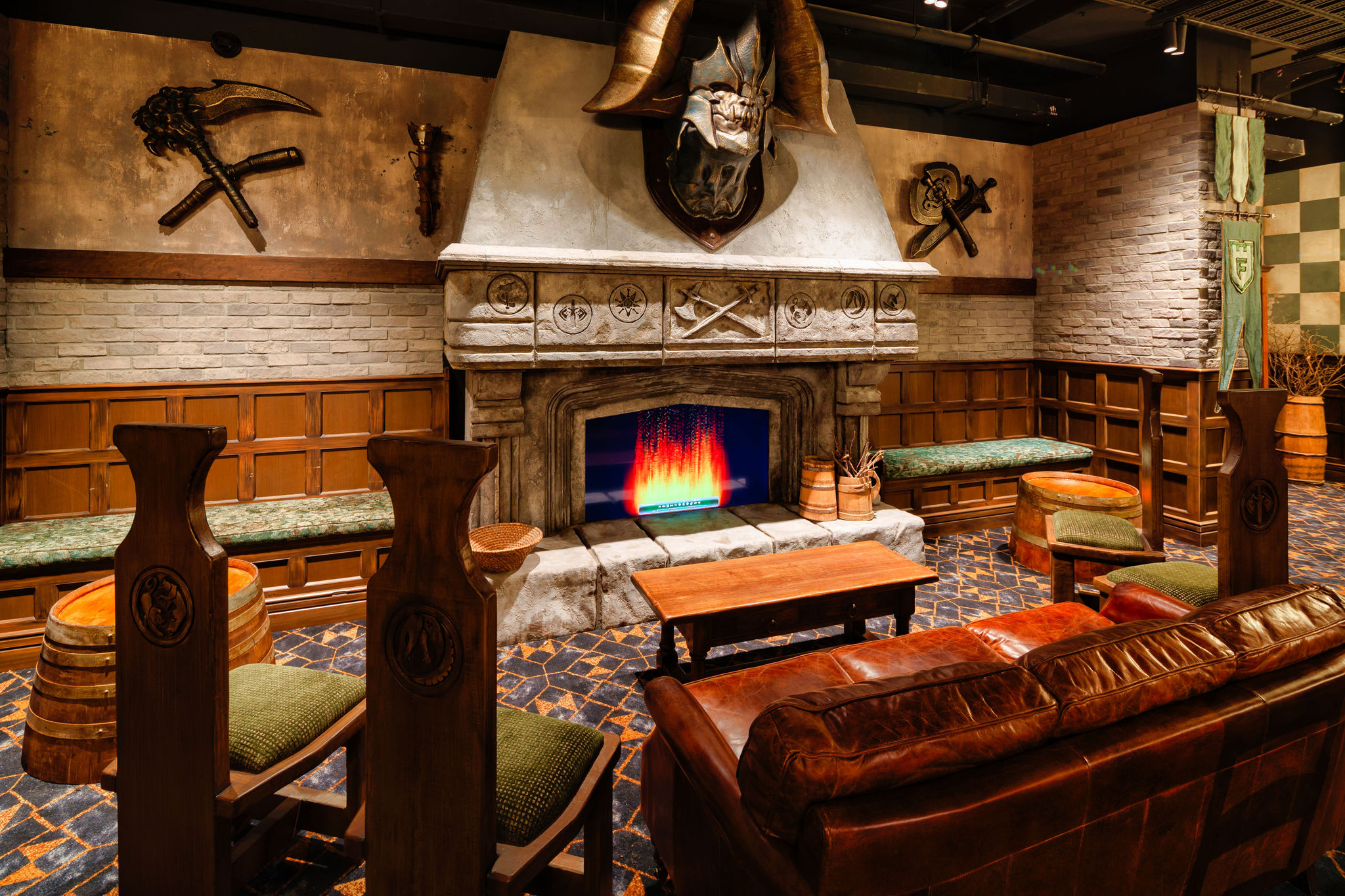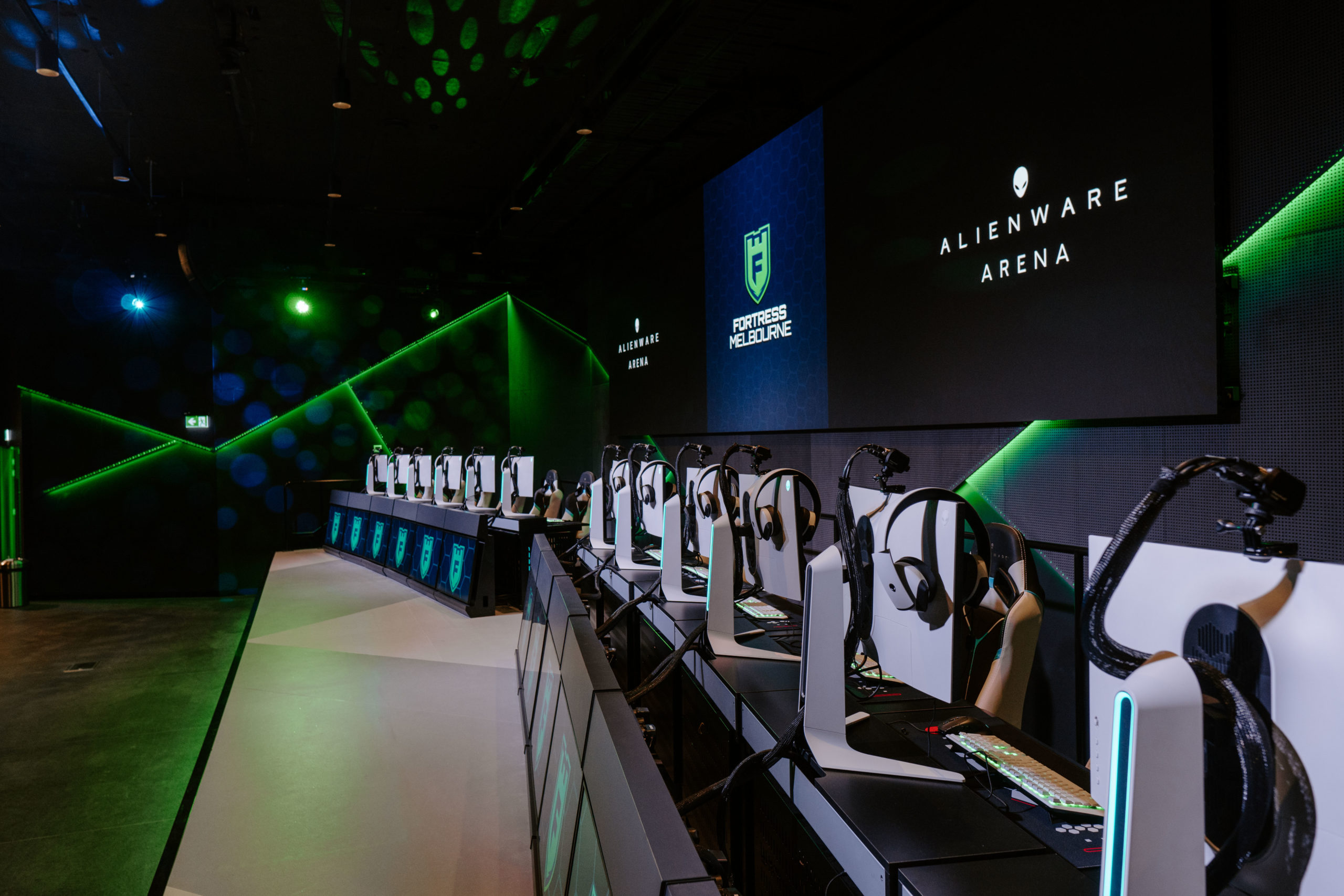 Entry to Fortress Melbourne is free. The venue is open seven days – with the option for late-night specialists to thrive with its 2 am close on Fridays and Saturdays.