There are some movie quotes that every film buff should just instinctively know. I'm not talking about your obvious lines. You know. Your Titanics, your Jerry McGuires, your When Harry Met Sallys, your Godfathers, or your Shawshank Redemptions. I'm talking about your lesser cited works in pop culture, or at least lesser cited these days.
Take a look below to see how well you really know your films.
"Only one thing counts in this life- get them to sign the line that is dotted."
Glengarry Glen Ross (1992)
Dir. James Foley.
Starring: Al Pacino, Kevin Spacey, Jack Lemmon, Alec Baldwin.
---
---
"I'm the guy that does his job. You must be the other guy."
The Departed (2006)
Dir. Martin Scorsese.
Starring: Leonardo DiCaprio, Matt Damon, Jack Nicholson, Martin Sheen, Mark Wahlberg, Alec Baldwin.
"Now go home and get your fucking shine box."
Goodfellas (1990)
Dir. Martin Scorsese.
Starring: Ray Liotta, Joe Pesci, Robert De Niro, Lorraine Bracco.
"The greatest trick the devil ever pulled was convincing the world he didn't exist."
The Usual Suspects (1995)
Dir. Bryan Singer.
Starring: Kevin Spacey, Benicio del Toro, Gabriel Byrne, Stephen Baldwin.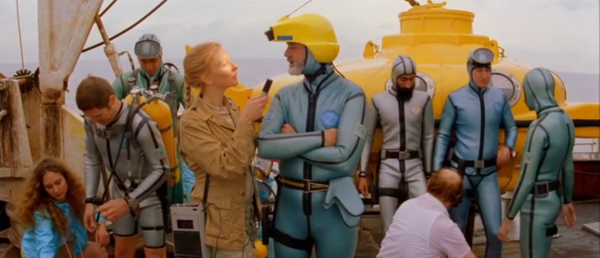 "Don't point that gun at him, he's an unpaid intern."
The Life Aquatic with Steve Zissou (2004)
Dir. Wes Anderson,
Starring: Bill Murray, Owen Wilson, Willem Defoe, Cate Blanchett, Jeff Goldblum.
"Nothing is written."
Lawrence of Arabia (1962)
Dir. David Lean.
Starring: Peter O'Toole, Alec Guinness, Omar Sharif, Anthony Quinn.
"I'm in lesbians with you."
Scott Pilgrim vs. The World (2010)
Dir. Edgar Wright.
Starring: Michael Cera, Mary Elizabeth Winstead, Anna Kendrick, Kieran Culkin.
"I could've had class. I could've been a contender… could've been somebody, instead of a bum, which is what I am."
On The Waterfront (1954)
Dir. Elia Kazan.
Starring: Marlon Brando, Karl Malden, Lee J. Cobb.
---
---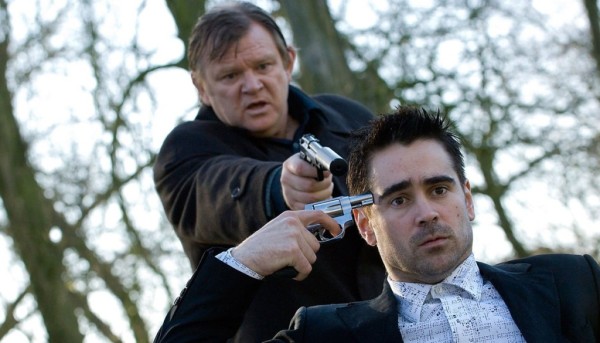 "Leave my kids fucking out of it! What have they done? You fucking retract that bit about my cunt fucking kids!"
In Bruges (2008)
Dir. Martin McDonagh.
Starring: Collin Farrell, Brendan Gleeson, Ralph Fiennes, Clemence Posey.
"You gotta be a wolf to catch a wolf."
Training Day (2001)
Dir. Antoine Fuqua.
Starring: Ethan Hawke, Denzel Washington, Eva Mendes.
"You don't get it, do you? This isn't 'good cop, bad cop.' This is fag and New Yorker. You're in a lot of trouble."
Kiss Kiss Bang Bang (2005)
Dir. Shane Black.
Starring: Robert Downey Jr., Val Kilmer, Michelle Monaghan.
"I'm your Huckleberry."
Tombstone (1993)
Dir. George P. Cosmatos, Kevin Jarre.
Starring: Kurt Russell, Val Kilmer, Sam Elliot, Bill Paxton.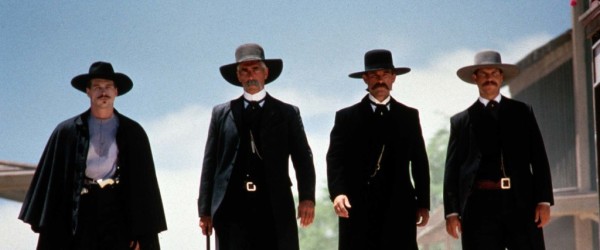 "Try getting a reservation at Dorsia now, you fucking stupid bastard!"
American Psycho (2000)
Dir. Mary Harron.
Starring: Christian Bale, Willem Defoe, Jared Leto, Reese Witherspoon, Chloe Sevigny.
"Not my fucking tempo!"
Whiplash (2014)
Dir. Damien Chazelle.
Starring: Miles Teller, J. K. Simmons, Paul Reiser.
"Of all the gin joints in all the towns in all the world, she walks into mine."
(Note: OK so admittedly this is an obvious one, but it's too good to give a miss.)
Casablanca (1942)
Dir. Michael Curtiz.
Starring: Humphrey Bogart, Ingrid Bergman, Peter Lorre, Paul Henreid.