Amazon's project to bring a Lord of the Rings prequel series to stream has been an expensive endeavour, and it just reportedly got a whole lot pricier.
When last reported, it was revealed that the company had to throw down a casual $250 million (USD) just to acquire the rights to adapt the property. Now, it is being confirmed that another $250 million will be allocated for the show's cost, bringing the grand total to half a billion dollars, and making it the most expensive television/stream series of all time.
This hefty investment has been greenlit by Amazon in an effort to own an in-house property like Game of Thrones, which will snowball into a "ratings juggernaut". The cinematic popularity and general fandom is certainly there, but how the series will eventually be received is entirely up to the execution.
---
---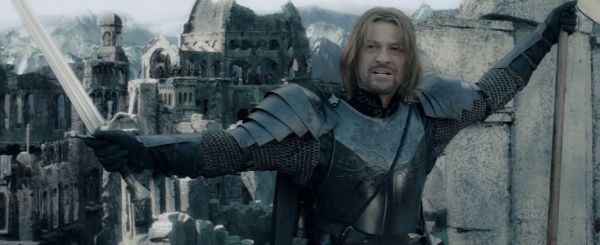 Popularity alone will not suffice, as previously stated by CEO and founder, Jeff Bezos. As the richest man in the world once spoke about how critical acclaim is just as vital, and serves as a selling point for Amazon Prime subscription.
"[Winning] a Golden Globe, it helps us sell more shoes," says Bezos.
Right you are, my man. Right you are.
And just for a little perspective on how ridiculous this spend is set to be, Game of Thrones has reported an inflated budget for its eighth and final season. Where single episodes once cost an already incredible $6 million USD, these final six will necessitate $15 million. Per episode. Though keep in mind this largely has to do with paying the salaries of household-name stars they have made over the years, scaling up the CGI, and the full-on battle scenes.
Still, lets just hope everyone gets their money's worth. A lot now rides on the success or failure of this would-be series.