UPDATE [5/08/21]: Apple Original Films is in the final stages of acquiring the new spy flick helmed by Kingsman director Matthew Vaughn for approximately $200 million.

"I'm thrilled to team with Apple and bring the most compelling spy thriller I've ever read to the only streaming service that can create a franchise of this scale and quality for global audiences to experience," says Vaughn via statement.

Original Article – 'Kingsman' Director Matthew Vaughn's Next Spy Film Has A Stacked Cast
Somewhere in between the seven Kingsman sequels + TV spin-off currently on the burner, Layer Cake and Kick-Ass director Matthew Vaughn is finding time for another spy movie titled Argylle, complete with a heavyweight ensemble cast. Led by the charming Henry Cavill, the pop-cultural fixture will be joined by an entire line-up of serious dramatic talents such as Sam Rockwell, Bryce Dallas Howard, Bryan Cranston, Catherine O'Hara, and Samuel L. Jackson. Familiar faces like the now-visible John Cena are also set to make an appearance, while pop sensation Dua Lipa is officially making her acting debut (as well as providing original music for the title track and score).
Based on the soon-to-be-launched thriller novel written by Ellie Conway, Argylle will follow the story of a novelist with amnesia who slowly regains his memory and realises he was once a world-class spy (the eponymous Argylle). Thrown into the deep end of an all-out globe-trotting adventure spanning from America to London and everywhere else in between, we're getting heavy Bourne meets Knives Out vibes.
---
---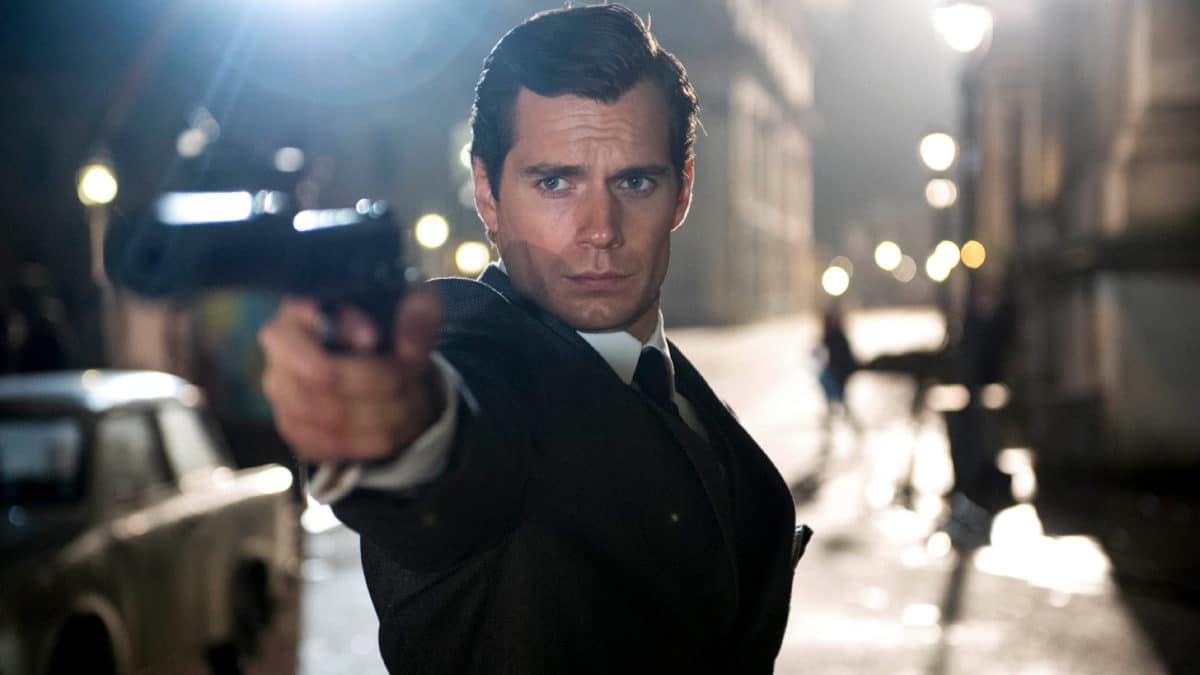 RELATED: 'Snake Eyes – GI Joe Origins' Drops An Action-Packed New Trailer
Vaugh will be directing from a script adapted by Jason Fuchs – who most notable penned the screenplay for Wonder Woman, the upcoming Hitchhiker's Guide To The Galaxy TV series, and oddly enough, Ice Age: Continental Drift (hey – we all have bills to pay, man). The film will be produced by Vaughn's company Marv, alongside usual collaborators Adam Bohling, David Reid, Zygi Kamasa, Carlos Peres, Claudia Vaughn, Adam Fishback, and Fuchs himself. Production is slated to begin this August on location in Europe.
"When I read this early draft manuscript, I felt it was the most incredible and original spy franchise since Ian Fleming's books of the 50s," says Vaughn.

"This is going to reinvent the spy genre."
"We are delighted that we will be starting our fourth – and by far the biggest – feature film production since the start of the global pandemic," says Zygi Kamasa, CEO of Marv.
"It demonstrates both our desire to scale up our production activity and our ambition to continue to launch new franchises beyond the Kingsman series of films."
Ellie Conway's original novel will be published for major launch sometime in 2022; with Matthew Vaughn's Argylle movie adaptation starring Henry Cavill, Sam Rockwell, Bryce Dallas Howard, Dua Lipa, and more scheduled to hit screens shortly after (reportedly the first of "at least" three films).