Your first memory of Pixar, like mine, would probably be the distinctive noise of that animated white lamp bouncing across the screen. At that youthful age, we never quite understood what those few seconds truly stood for.
With the most popular animated movies of our childhood such as Toy Story and Finding Nemo being the only style of animation we were really exposed to in such a large degree, it took a while to realise that for me, the words 'Pixar' and 'animation' were basically synonymous.
So long, in fact, that it wasn't until I was walking through the corridors of Pixar Animation Studios in Emeryville, California, that I had this realisation. It was where some of my best film memories as a child began; where it all started for the movies that would continuously be played on repeat during rainy days in primary school.
---
---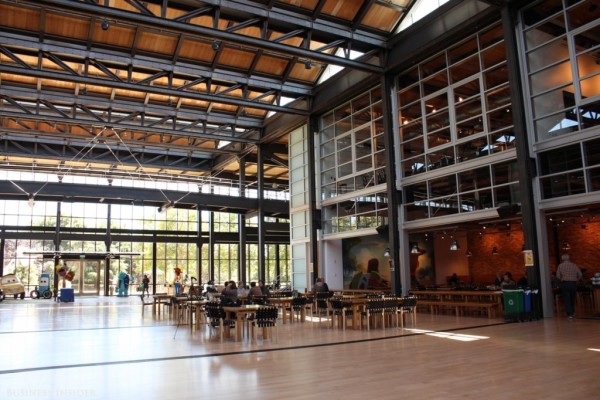 It was surreal to be amongst the Silicon Valley-style high-tech private campus that centred around 'The Steve Jobs Building' – where all the action takes place. I didn't even realise myself that Pixar was heavily funded by the late Apple Inc. co-founder, Steve Jobs, who was the majority shareholder in the company. Jobs, along with creative genius John Lasseter, were some of the key masterminds behind the Pixar brand before we even knew that clown fish weren't funny.
In 2006, Pixar was part of a monumental merger with Walt Disney Studios, where the latter handled the marketing and distribution while Pixar focused solely on production. In this same year, the Cars franchise kicked off. Perhaps a little too late in the game for some of us, though nonetheless, 11 years later and I was walking through the corridors of Pixar Studios on the opening day of Cars 3.
When I say that Pixar is like Google or Facebook's HQ, I'm not exaggerating. Over 1300 employees work at the Emeryville campus daily, most of them geeky mid-forties blokes with their favourite comic book t-shirt on, riding around campus on scooters. Some of their offices resemble a 13-year-old's bedroom. Their walls are covered in colourful sketches, model planes might be hanging from the ceiling and a giant globe may sit on their bookshelf.
The buildings themselves are bright and open to huge, atrium lobbies. Facilities such as the bathrooms and lunch halls are purposefully placed in the centre of the building to encourage employees to socialise. The nature of the industry inherently means a lot of time is spent cooped-up in front of computers or in dark rooms in front of screens.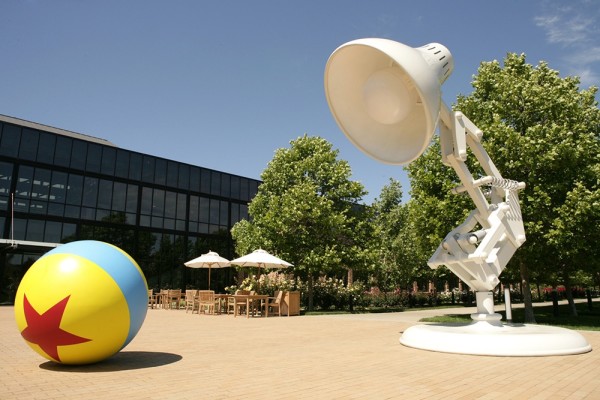 The artwork of story boards, preliminary sketch designs and early renders of famous scenes from Pixar's biggest films drape the walls throughout the buildings. Every replica Oscars statue ever won in all their golden glory are displayed in a glass case by the front door. The campus décor is always themed to the upcoming film next to be released. Outside, an Olympic-sized swimming pool and a theatre all revolve around a giant recreation of the famous Pixar lamp towering over the blue and yellow children's toy ball next to the main lawn.
If you've already seen Cars 3, the next time you'll catch this lamp jumping across your opening screen will be for the highly-anticipated Incredibles 2, making its debut in 2018. Despite a few exceptions, Pixar only release one feature film per year, with the year 2019 being reserved for a huge theatrical return of Toy Story's fourth instalment.
Cars 3 is now showing in Australian cinemas.
---
---