One of the greatest tragedies about DC's theatrical releases? Just how underutilised Ben Affleck was as Batman – which has only become painfully obvious thanks to Zack Snyder's 4-hour cut of Justice League. Having previously indicated he'd hung up the cape and cowl for good, it seemed as though Affleck was well and truly done with the Dark Knight. That is, until now, with reports confirming he has agreed to return as Bruce Wayne/Batman alongside Michael Keaton in The Flash starring Ezra Miller.
According to Vanity Fair, Affleck received the current screenplay for less than a week before agreeing to accept the role. Which means it must be one hell of a story.
"His Batman has a dichotomy that is very strong, which is his masculinity – because of the way he looks, and the imposing figure that he has, and his jawline – but he's also very vulnerable," says director Andy Muschietti.
---
---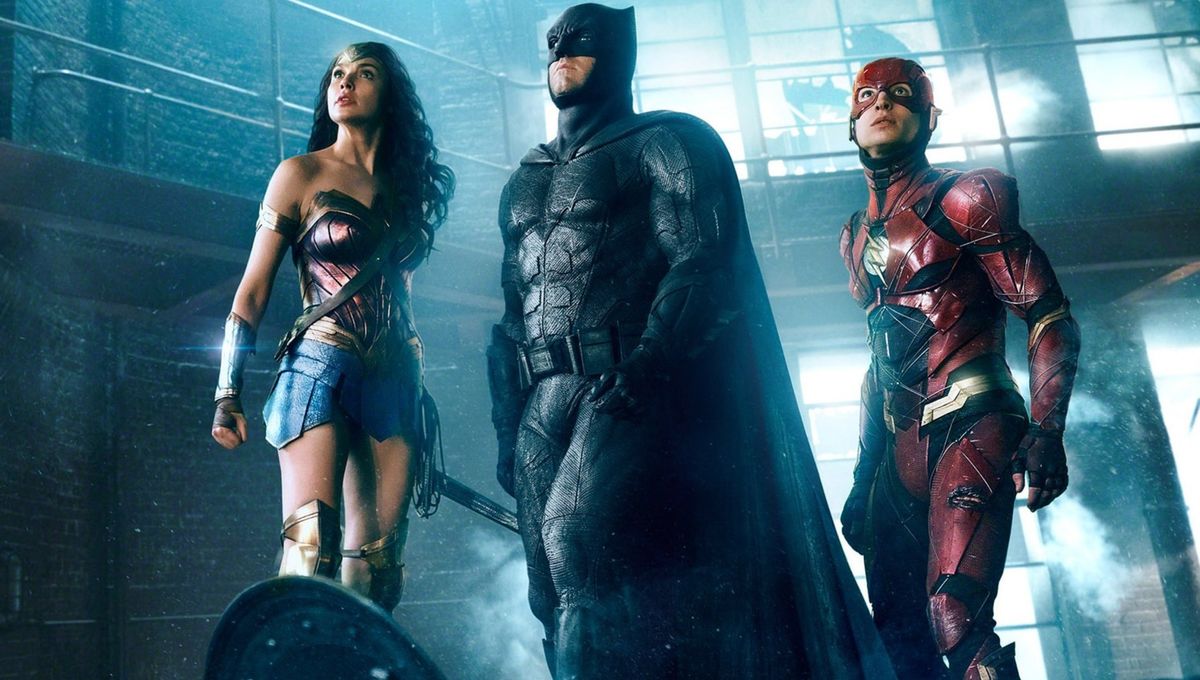 "He knows how to deliver from the inside out, that vulnerability. He just needs a story that allows him to bring that contrast, that balance."
"He's a very substantial part of the emotional impact of the movie. The interaction and relationship between Barry and Affleck's Wayne will bring an emotional level that we haven't seen before."
As previously mentioned, Affleck will be joining the big screen's original Batman – Michael Keaton – who will portray the very same iteration of the Caped Crusader from the Tim Burton films. It appears as though Muschietti will indeed be pursuing the Flashpoint storyline, wherein the concept of alternate universes are introduced, thereby resolving the issue of having multiple Batmans – with Keaton apparently serving as more of an advisor to the next-gen heroes as opposed to taking villains on himself.
Now, if only there was a way to convince Christian Bale to return…