A good sports film is rare, but when you find one it will always be one of life's great satisfactions. The drama, the passion, the ups and downs that normally take a season or lifetime to unfold – all in the space of two hours, complete with cinematic elements. There isn't by any means a supply shortage if you're on the lookout for the best sports movies of all time. But it helps to cut through to just the best.
Clearly, not all sports films are made equal. Neither are sports that are suitable for movies. Yes, some sports lend themselves to movies better than others. Baseball movies along with American football and boxing are three that almost always work well. On the flipside, you will not find a cricket or AFL movie on this list. These sports are too difficult to replicate accurately, as the 1984 mini-series Bodyline confirmed, and traditionally have never translated well onto the big screen (or, for that matter, TV).
Meanwhile, tennis, golf, car racing and athletics all get a good shout in my Best Sports Movies list, while even horse racing earns a couple of nominations too. And while a few – like Coach Carter and Hoop Dreams – didn't quite scrape this top 20, it's hard to deny basketball is also one major sport that lends itself incredibly well the sports movies.
---
---
Ranking the best 20 sports movies ever was no easy task and we must admit, done almost entirely unilaterally. So if you disagree, that's OK. Write your own list. This is mine.
And while of course there are more than 20 picks for a great sports movie – The Bad News Bears comes to mind – for the sake of keeping it nice and tight, let's focus on a tidy number that tracks everything from the classic underdog story to some that are just general contenders for the best movies of all time.
It's not hard to find a good sports movie, but it is to find one that's truly a cut above the rest so sports fans can easily sort through the noise and dial in that fiery dose of motivation sports movies are so renowned for, whether that's a classic baseball movie or a boxing movie. The sports fan is one that demands that constant flow of inspiration and each of these sports films delivers that time and time again.
RELATED: The Best Movies On Netflix Australia
---
The Best 20 Sports Movies Ever Made
20. Seabiscuit (2003)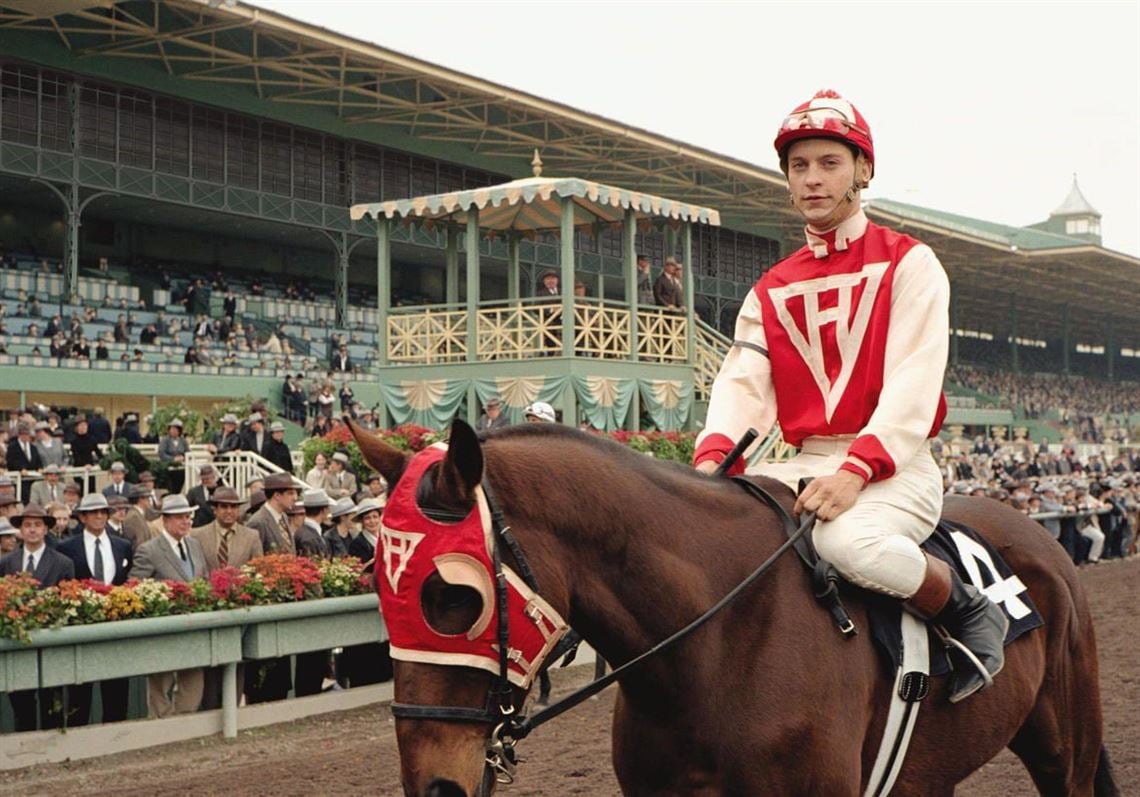 Based on the massively popular 1999 book, the strength of this movie is the incredibly realistic racing scenes and a spectacular eye for cinematography. Directed by Gary Ross, the 141-minute narrative delves into the stories of three flawed men and a horse whom nobody gave a chance.
There is also some crossover with some boxing. And while Seabiscuit is unlucky not to be higher than 20 on this list, it is undeniably a stacked field (pardon the pun).
---
19. Raging Bull (1980)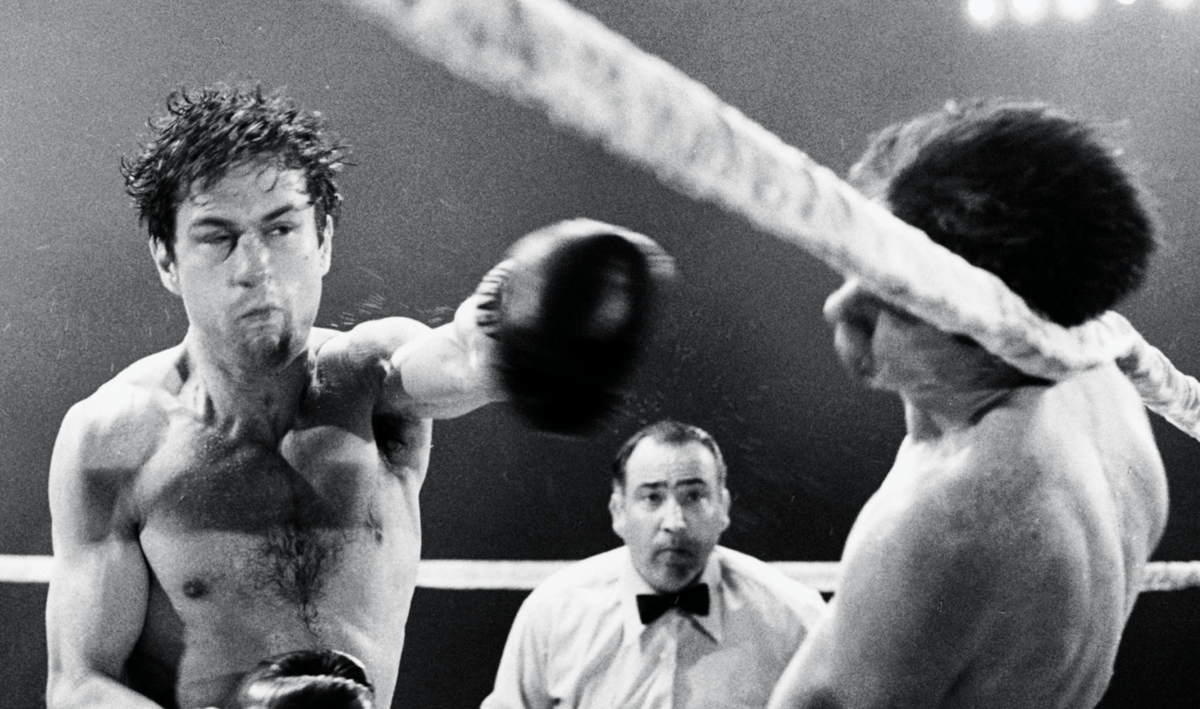 A biographical sports drama directed by a young Martin Scorsese and starring Robert De Niro as the lead actor, this film was hugely popular at the time of release but has faded as the years have worn on.
---
---
The classic black-and-white boxing drama, based on an autobiography that De Niro read while on the set of The Godfather Part II, is one of the last mainstream movies shot without any colour whatsoever during that time.
Scorsese has since conceded he does not even like boxing. Go figure. Especially since the boxing scenes in Raging Bull are handled with such a clear admiration for the sport and the mentality it instils in both boxers and sports fans.
---
18. Million Dollar Baby (2004)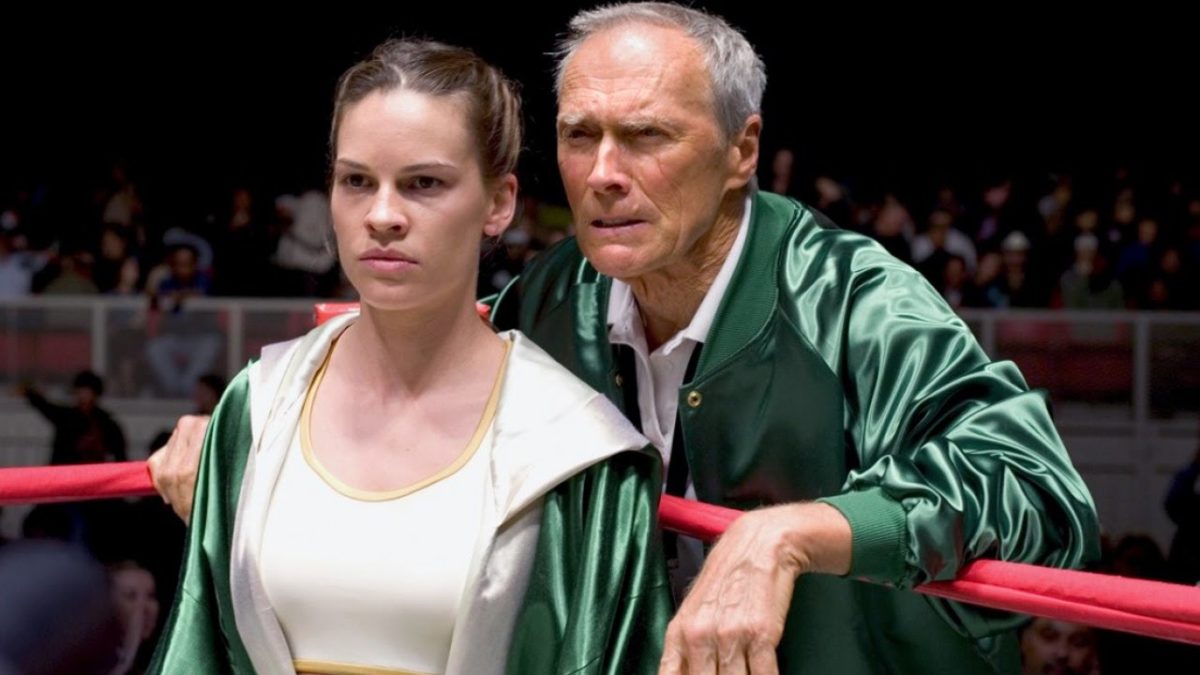 Anytime Clint Eastwood and Morgan Freeman combine, it's worth a look. Add Hilary Swank and consider that Eastwood is also the director, then you have a modern classic.
Million Dollar Baby follows a little-known amateur female boxer who is seeking to become a professional. It won Best Picture, Best Director, Best Actress and Best Supporting Actor at the 77th Academy Awards, and rightly so.
---
17. Wimbledon (2004)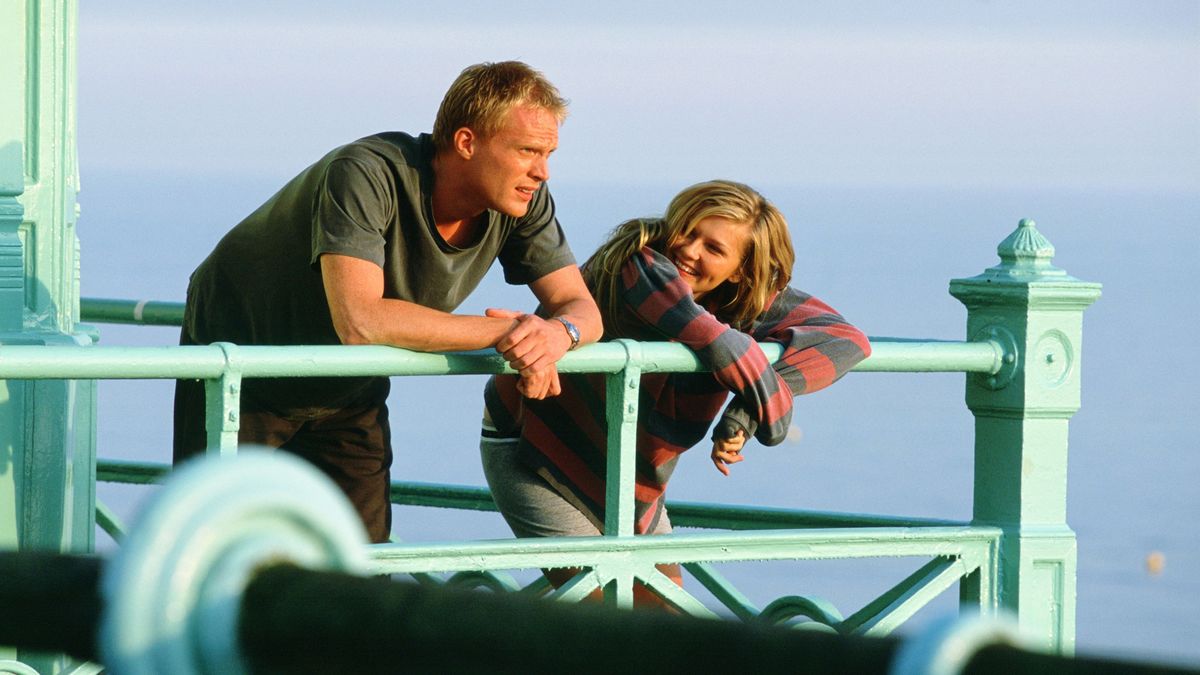 A romantic comedy, the film focuses on an aging tennis player (Paul Bettany) ranked 119th in the world who meets a young star (Kirsten Dunst) at the most prestigious tournament on earth.
The two strike up an unlikely relationship, which almost falls over before recovering at the crucial time. The ending is not exactly unpredictable, but it's still a nice, feel-good movie and both actors do reasonably believable work when it comes to the tennis scenes.
---
16. Ride Like A Girl (2019)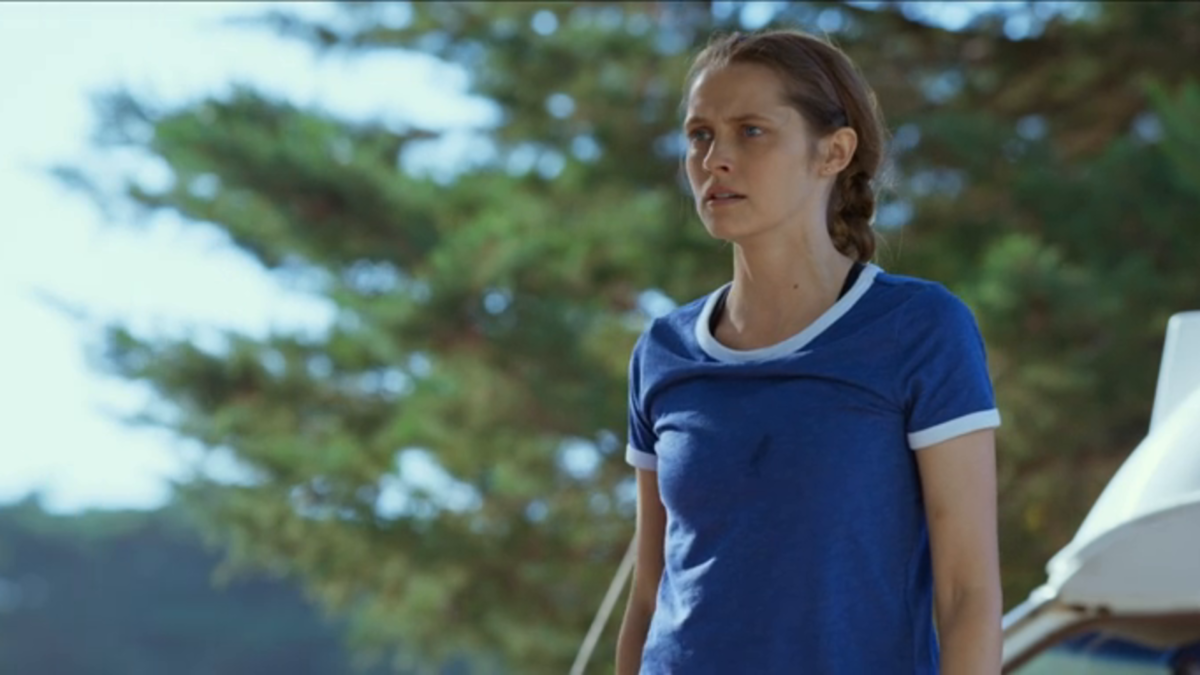 An Australian movie, Ride Like a Girl tells the uplifting story of Michelle Payne, the first female jockey to won the Melbourne Cup in 2015 at long odds.
A bit like Seabiscuit, The scenery and idealism in this film is what made it so enjoyable, not to mention the gender focussed narrative which simply had to be told. Sam Neil as a central character and Rachael Griffiths in her excellent directorial debut add additional weight to the project, making Ride Like A Girl one of the best sports movies of the past few years.
---
---
---
15. Bend It Like Beckham (2002)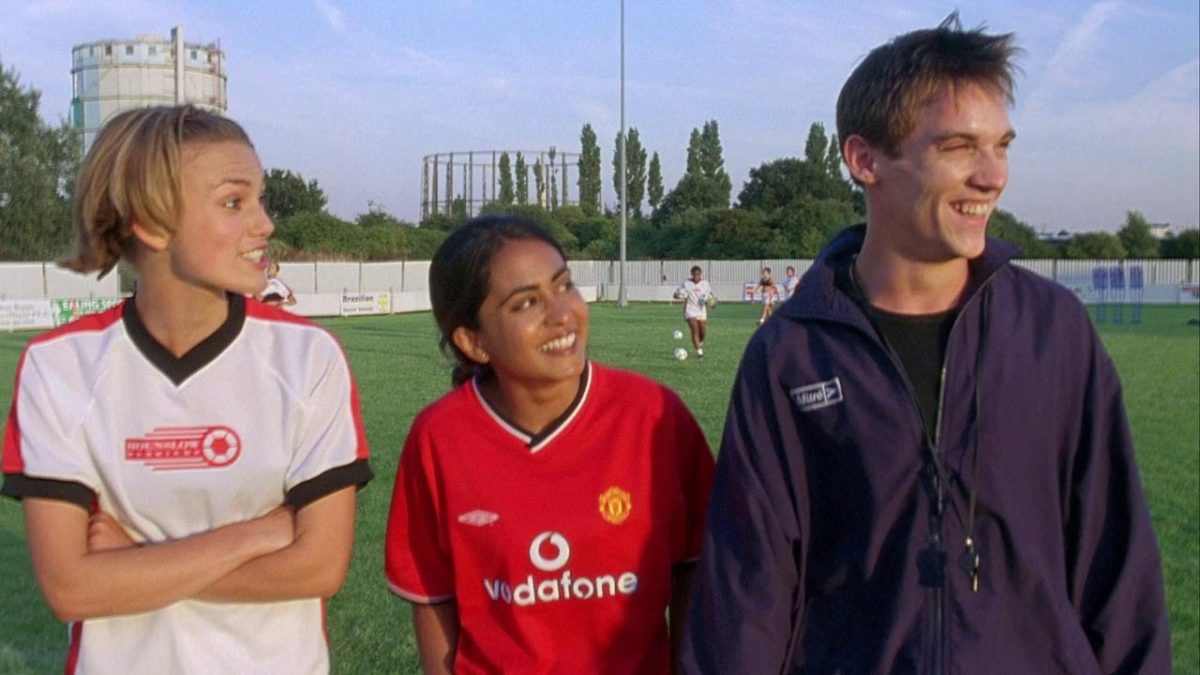 With a catchy alliterated title and cool soundtrack, Bend It Like Beckham was actually before its time. The emphasis on gender stereotypes now appears dated, at least in countries like England where anyone can play soccer just as well as anyone else.
It's a feel-good movie with a scattering of more serious motifs, such as religion and misogyny. Keira Knightley excels (as usual), and her performance as Juliette Paxton really is the show-stopper here.
---
14. Chariots Of Fire (1981)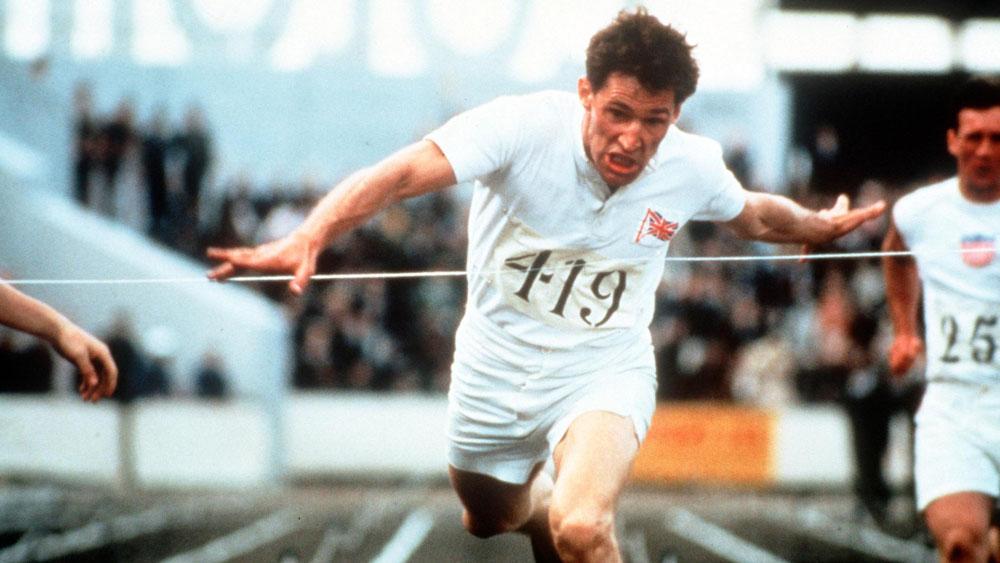 Based on the true story of two British runners in the 1924 Olympics, Chariots Of Fire won four Academy Awards and has one of the most famous soundtracks in cinematic history.
Although slow moving at times, it is uplifting and timeless in how the story is told. All lead actors – many of whom were unknown before the film – including Ben Cross and Ian Charleson completed three months of intense running training to prepare.
---
13. Caddyshack (1980)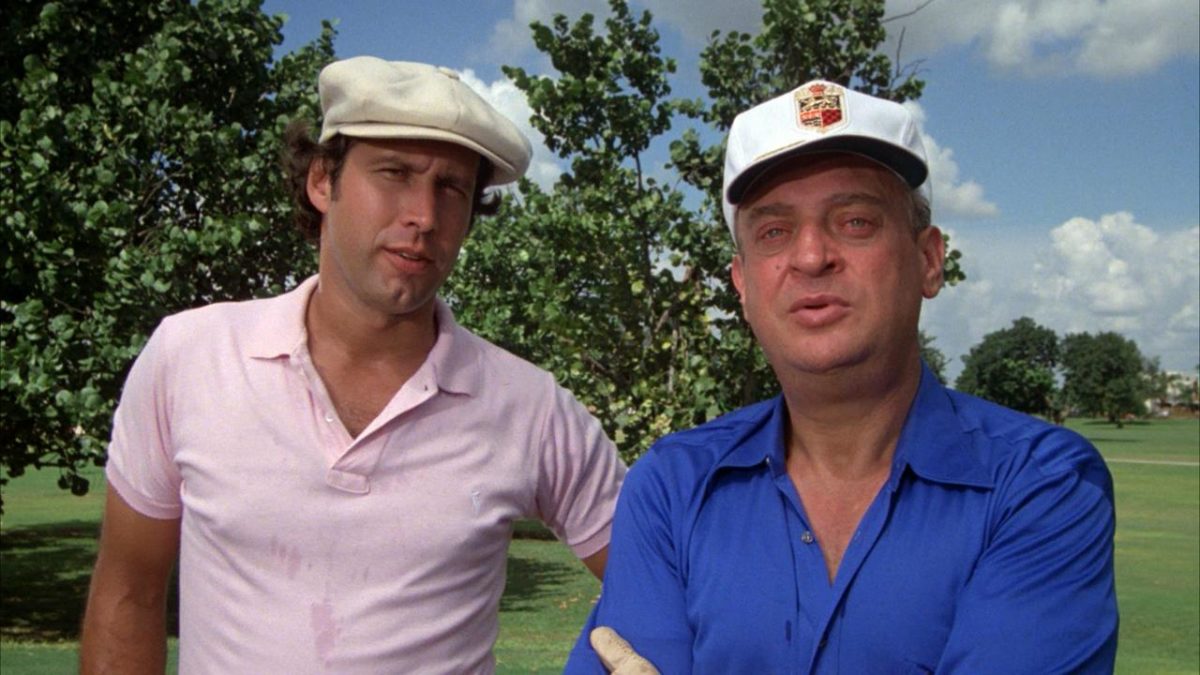 Although Caddyshack II was terrible, the original was endlessly quotable and is always a great choice when you're on the search for a sports movie that's timeless and brilliantly paced.
If not for Happy Gilmore (see below), this would be the best golf movie of all time. Bill Murray was in his pomp at the time and even if you don't like golf, this is a film just about anyone can enjoy over and over again.
---
12. Friday Night Lights (2014)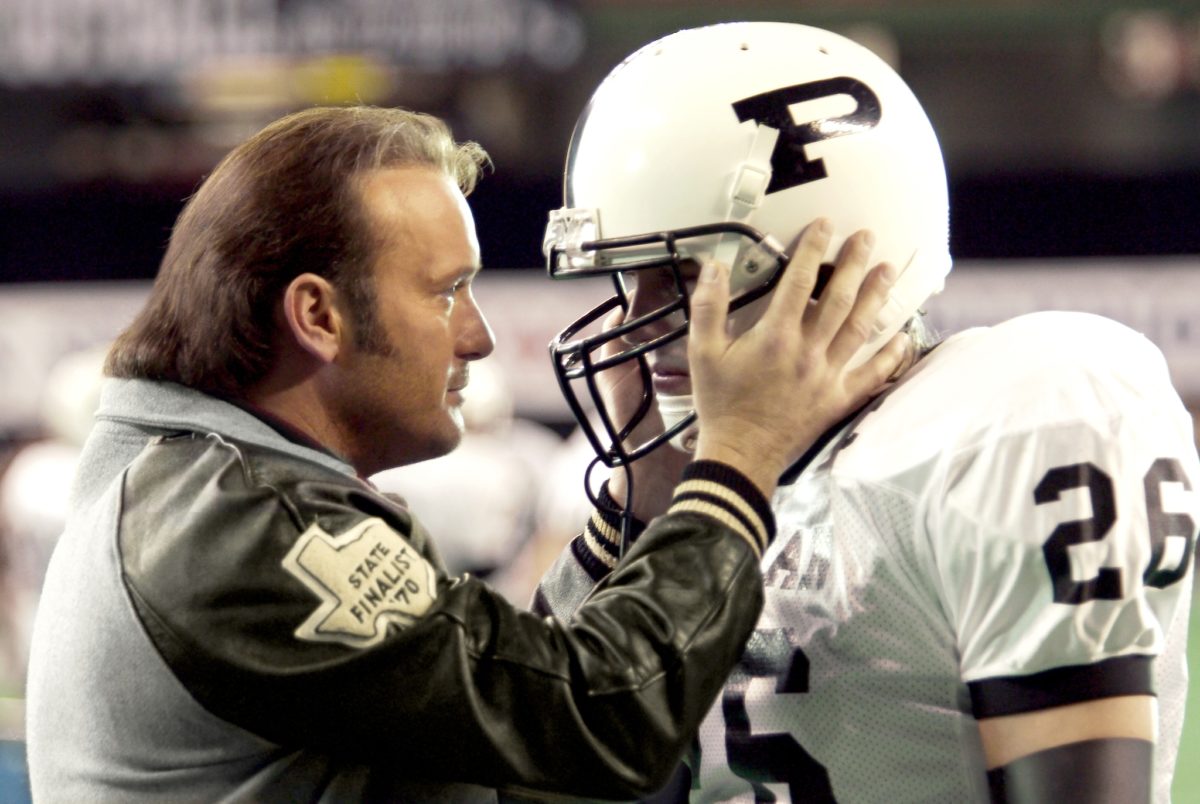 Billy Bob Thornton stars in this high school football classic set in west Texas.
Based on a book written in 1990, it also was the prelude to a TV show under the same name, which premiered in late 2006. The entire town is obsessed with football in Friday Night Lights and it's an easy movie to engross yourself in – such is the passion and emotion of it it all. Palpable, impactful and absolutely motivating.
---
---
While the screenplay does not quite fulfil the complex character arcs of Remember the Titans or The Blindside, the plot still does the job and unfolds into one of the best sports dramas of all time.
---
11. King Richard (2021)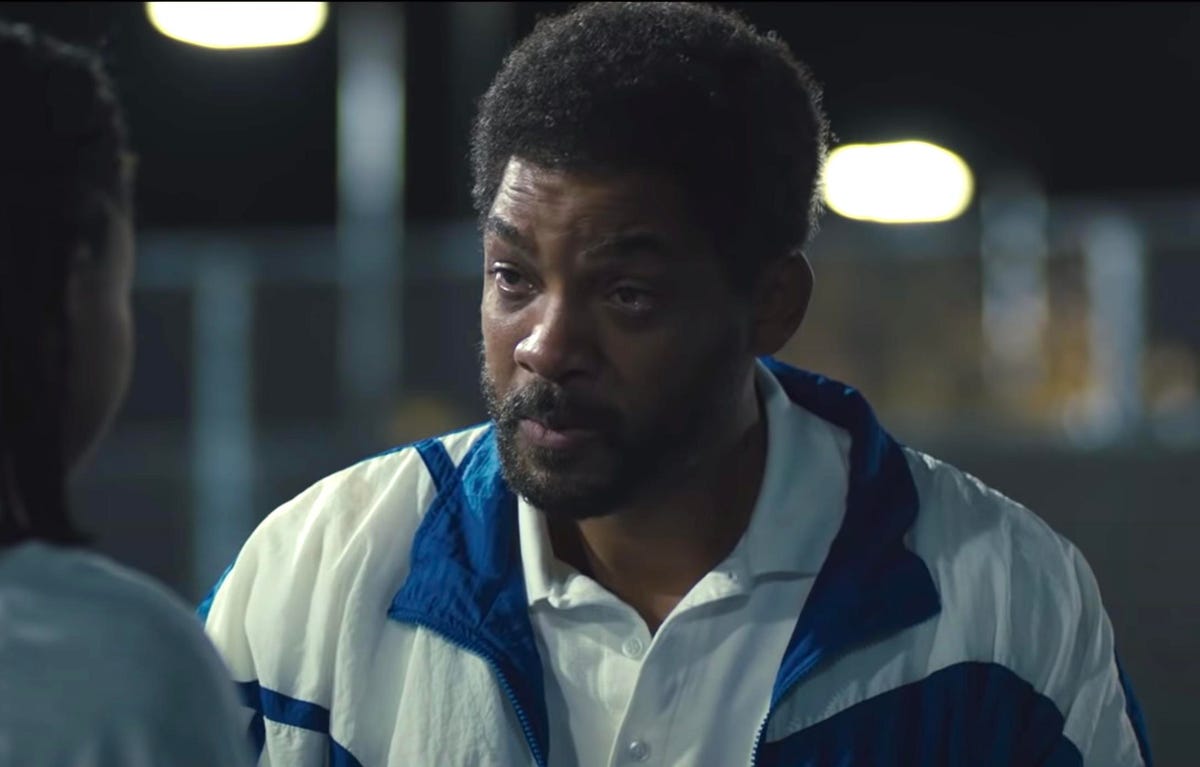 Aside from its title, which is a weird and confusing nod to Shakespeare, this movie deserves all the accolades that volleyed its way immediately upon release last year.
As the father of Serena and Venus Williams, Will Smith has you forgetting that it is Will Smith (the mark of a good actor), while the two young actresses who play the sisters are both incredible tennis players and actors.
For those who don't understand the obstacles the Williams' had to overcome, this is for you. If you're after authenticity, the tennis scenes are 10/10 too. It is hard to find a fault with King Richard from start to finish.
---
10. Any Given Sunday (1999)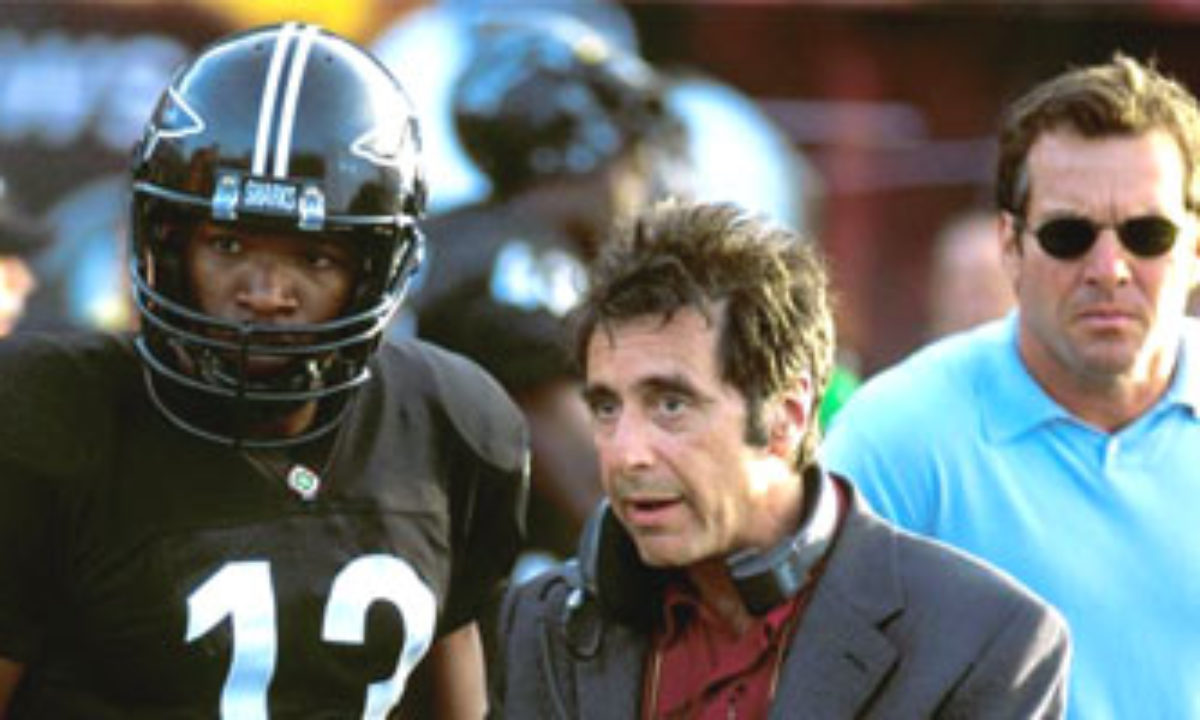 Any Given Sunday is an iconic film with an all-star cast, with the Oliver Stone-directed movie depicting a fictional American football team called the Miami Sharks.
Al Pacino's 'fight for that inch' speech has been done to death, but still deserves acclaim for its place in the movie and pop culture status. If you can get past some of the cliché type one-liners, this is always worth another watch with fantastic performances from the likes of Pacino, Jamie Foxx and LL Cool J.
---
9. Ford v Ferrari (2019)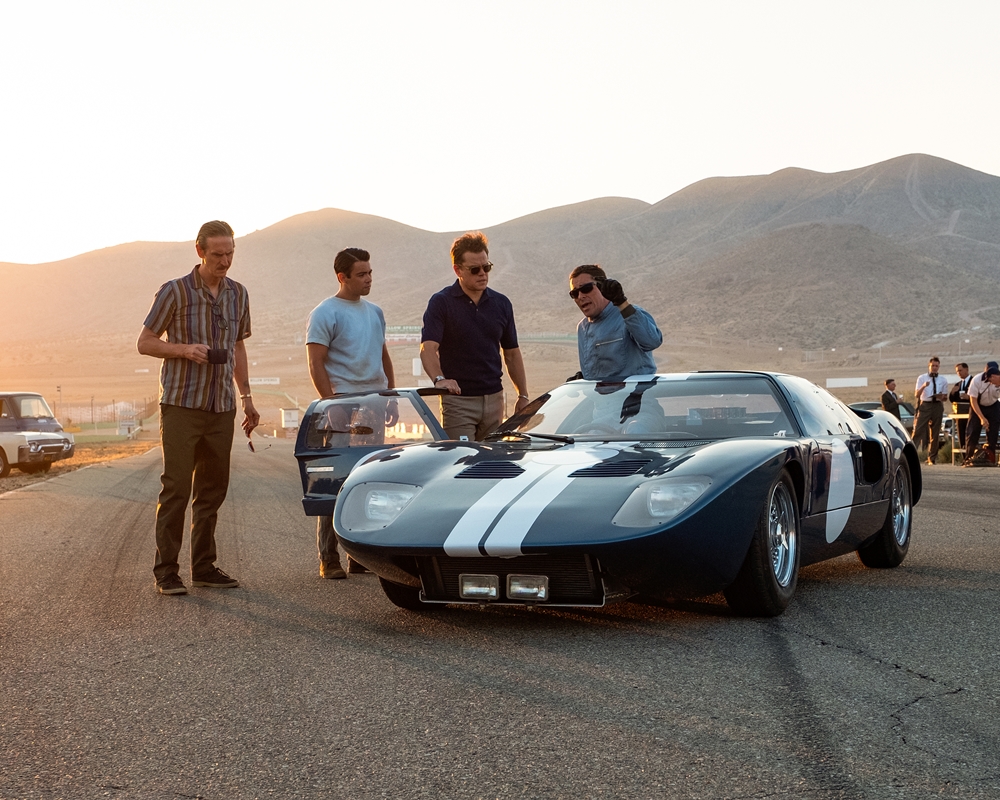 Full of action and intense human drama, Ford v Ferrari presents Matt Damon and Christian Bale at their absolute best.
Set in the mid-1960s, you don't need to be a petrol head to enjoy it. The best way to describe this film? It's pretty fucking cool. Truly, impossible not to enjoy and is a perfectly balanced sports film with more brains than you'd think.
---
---
---
The Fighter (2010)
Another Christian Bale epic, but this time alongside Mark Wahlberg, The Fighter focuses on the lives of a pro welterweight boxer and his older half-brother.
One of the movie's primary goals was to have scarily realistic fighting scenes and it achieves this goal ten-fold. An under-appreciated classic of the sports film genre and one of the best sports films ever made.
---
7. Rudy (1993)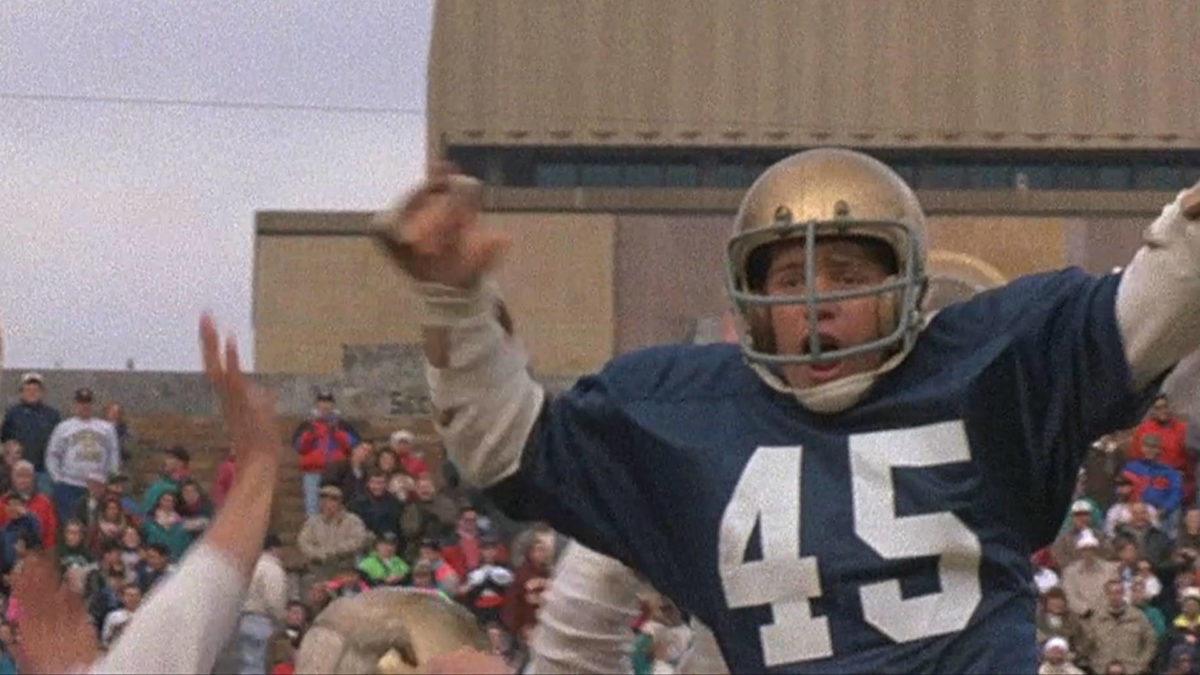 Based on the true story of College footballer Rudy Ruettiger, this is of the great movies of all time, never mind a sports flick.
The soundtrack is uplifting and the story arc is inspiring. 'Sometimes a winner is a dreamer who just won't quit' captures it nicely. Rudy was told he was too small and not good enough so many times. As far as underdog tales go, this is right up there.
---
6. Remember The Titans (2000)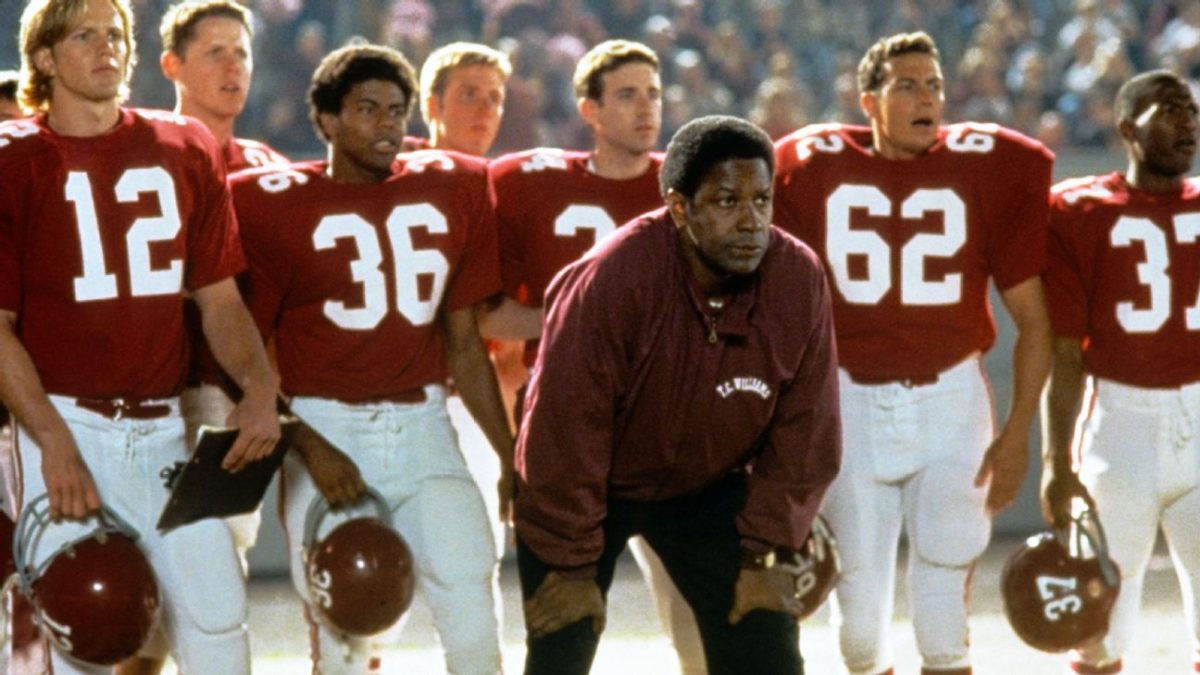 Let's stick with American Football's true stories, shall we?
This iconic modern classic revolves around the TC Williams High School Football Team in 1971. In a deep and rich catalogue, this is arguably Denzel Washington's finest performance. If you watch Remember The Titans and don't enjoy it, then you don't have a heart. The football scenes, dressing room banter and Hayden Panettiere's performance as a young, football-obsessed girl were all first class.
---
5. Field Of Dreams (1989)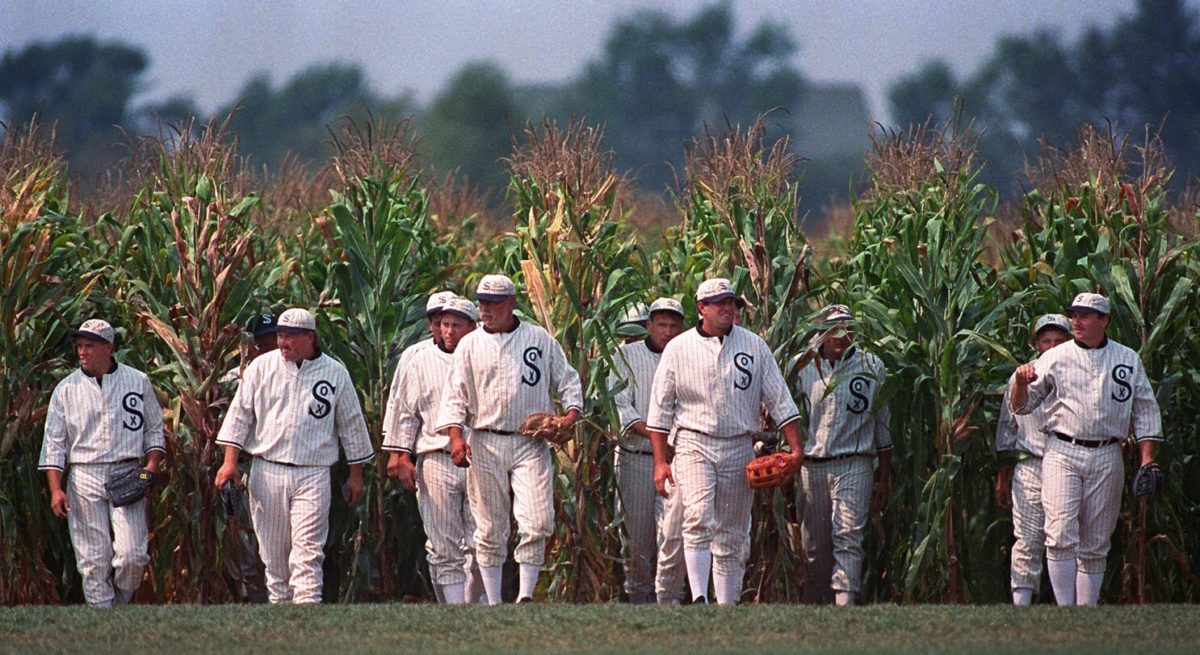 'If you build it he will come.'
Every baseball fan in the USA through the 1990s and early 2000s would have loved Field of Dreams. It was so iconic, Major League Baseball recreated it last year in real life. A Kevin Costner classic with a sprinkling of fantasy that requires some imagination.
---
---
---
4. The Blind Side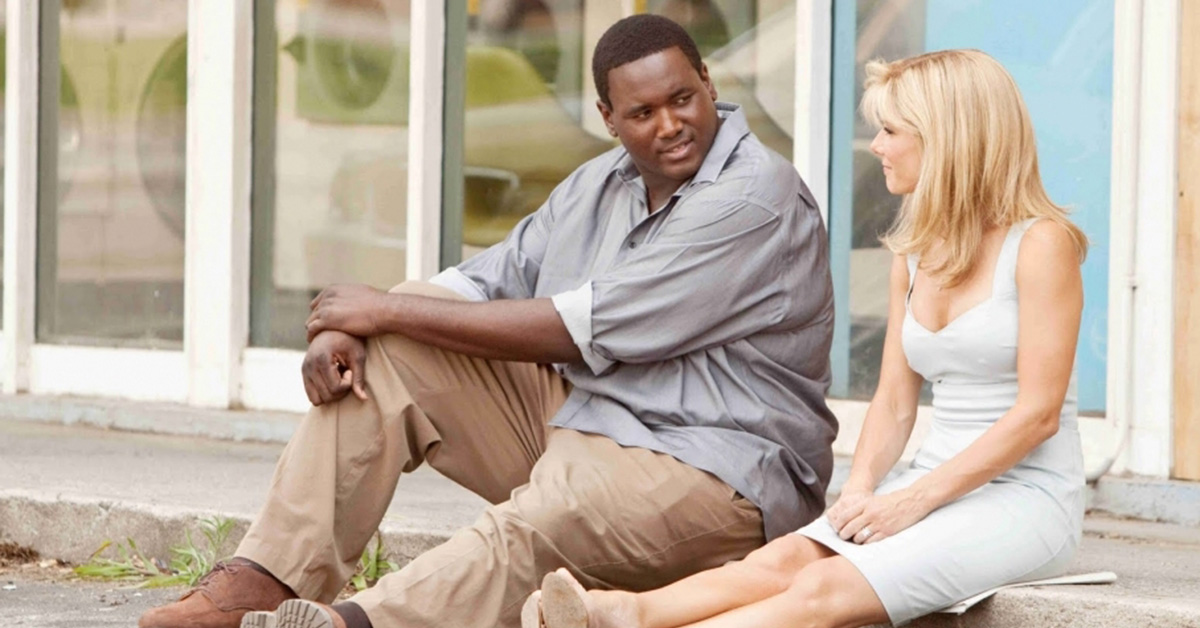 The Blind Side, which is based on the 2006 book, tells the story of an offensive linesman who grew up in a poor community but eventually made it to the NFL with the help of his adoptive parents, one of whom is played by Sandra Bullock.
The movie was an outrageous success, grossing ~AU$430 million on a $50 million budget. It also happens to be incredibly emotional, with plenty of lessons about compassion that don't feel ham-fisted and actually land each and every time with sincerity and an empowering sense of gratefulness.
---
3. Happy Gilmore (1996)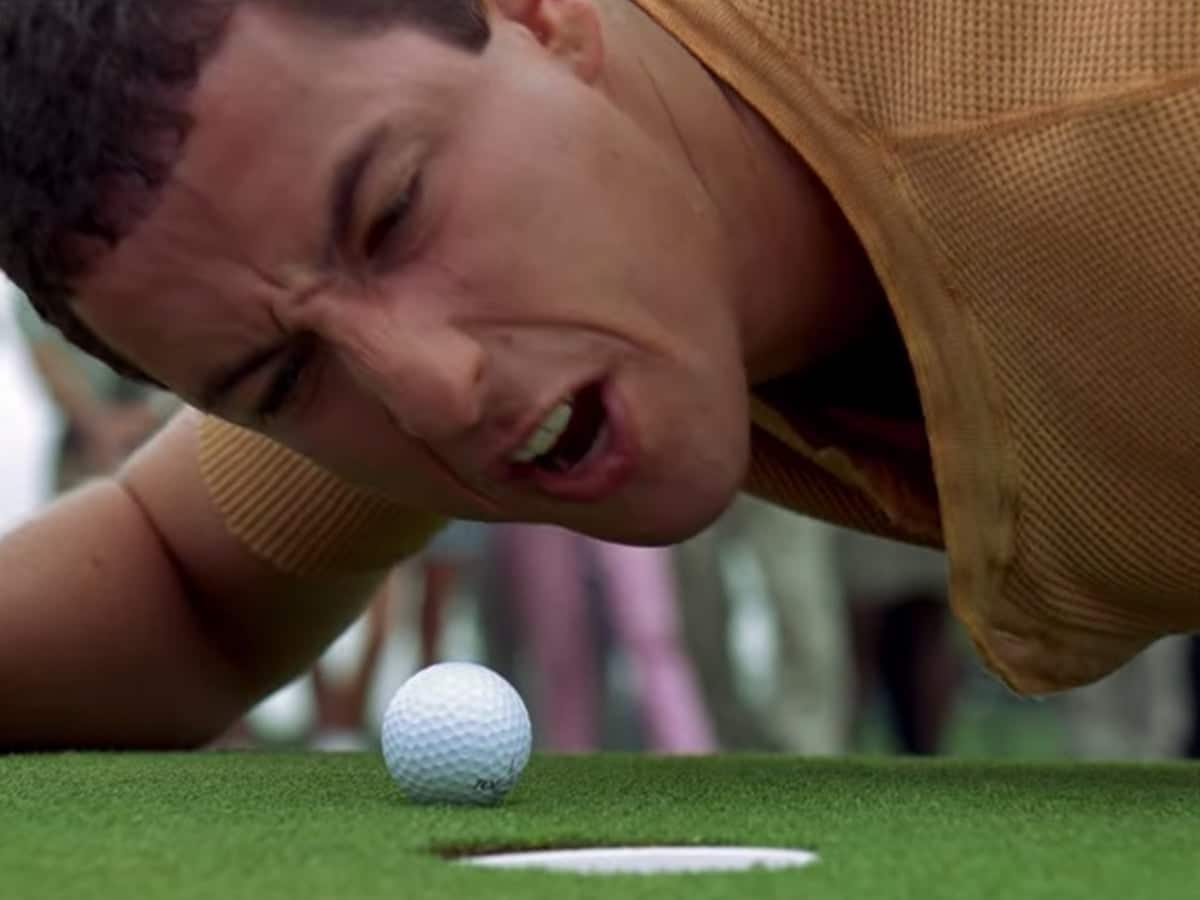 This Adam Sandler comedy put golf on the map for a generation of kids who had only ever seen the sport played by rigid old men with high pants and no sense of humour.
Indeed, Happy Gilmore took the piss out of old school golf. Speak to any junior golf coach now and they will tell you they get constantly asked by excited kids if they can 'hit a Happy Gilmore.'
There are one-liners and a broad section of special characters in this laugh-a-minute classic. 'Play the ball as it lies' is a personal favourite. It's probably Sandler's best work too. Either he fit the movie perfectly or it fit him. The best sports comedy of all time.
---
2. Moneyball (2011)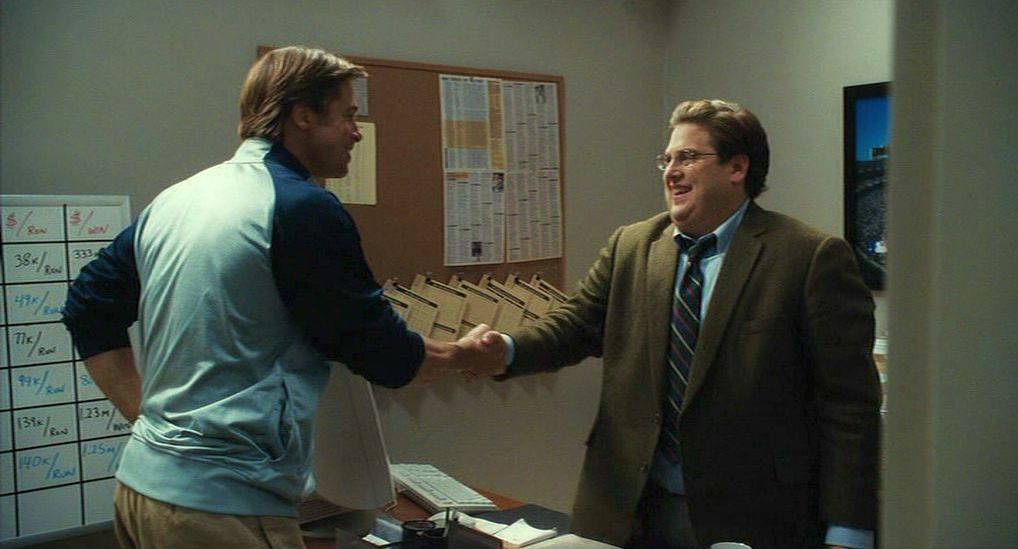 Good luck finding a more star-studded cast. Brad Pitt, Jonah Hill, Robin Wright and Phillip Seymour-Hoffman made Moneyball into a box office hit it so richly deserved to be.
Based on the Oakland Athletics 2002 baseball season, Pitt (who plays general manager Billy Beane) assembles a team of misfits based on certain criteria in order to meet the franchise's lowly budget. The writing of Aaron Sorkin (most famous for The West Wing) and Steven Zaillian is brilliant and now the term 'Moneyball' is used regularly in other sports to describe the very practice that made this film so popular.
While most sports movies are based on coaches and players, this centred on the backroom staff and a theory that discounted 150 years of scouting intel, which added to its appeal.
---
Rocky (1976)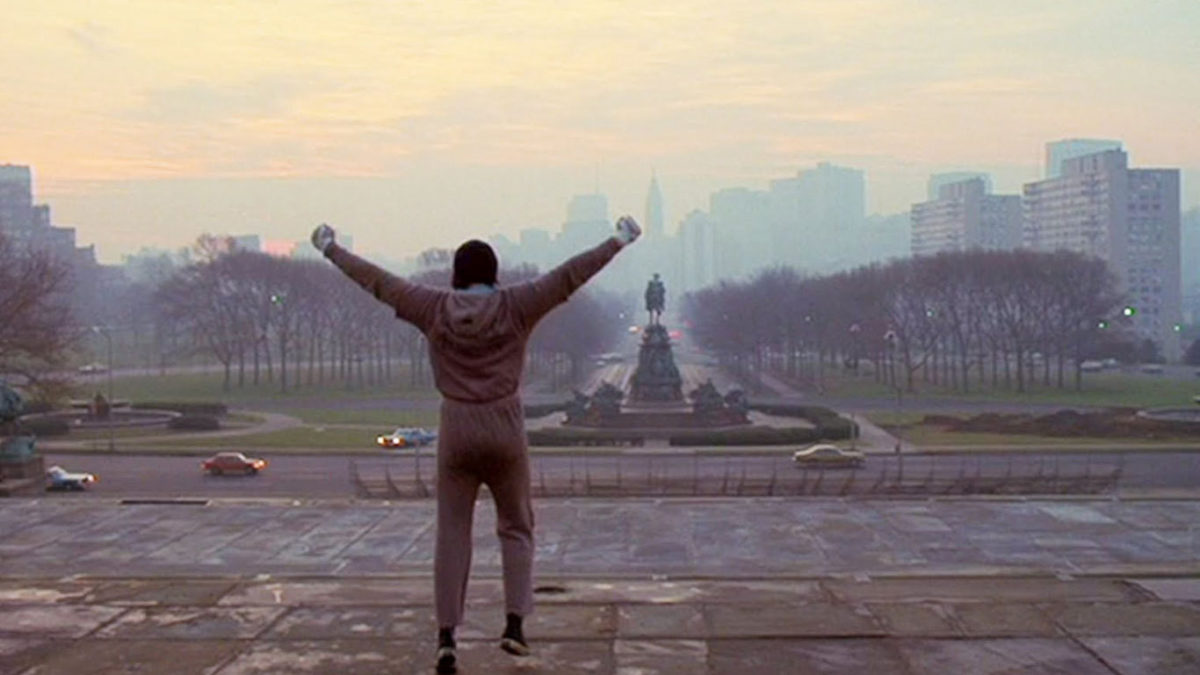 Nothing beats a timeless movie depicting the American dream. Silvester Stallone was relatively unknown at the time, but he won an Oscar for the screenplay and rightly so.
The world-famous soundtrack, the underdog narrative and the entire movie is the definition of iconic. It's the crème de la crème of sports films and always will be. The sequels were good too (to varying degrees). But nothing beats the original.