With The Avengers: Age of Ultron absolutely crushing box office records and the end of Furious 7 (off the record) bringing a tear to the eye it seems unlikely that the remainder of 2015 can sustain the entertainment high we've been on lately. While Bosses have films like the much anticipated Entourage and the classic action hit Mission Impossible: Rogue Nation to tie over the mid-year, I'd like to remind you of two words.
James Bond.
That's right, the world's highest grossing and longest running film franchise of all time is back in late 2015 with the mysterious and ominous Spectre. With filming currently ongoing and only a minute and a half teaser trailer to get you hyped, here's what we know so far about the next instalment since the critically acclaimed box office knockout Skyfall.
---
---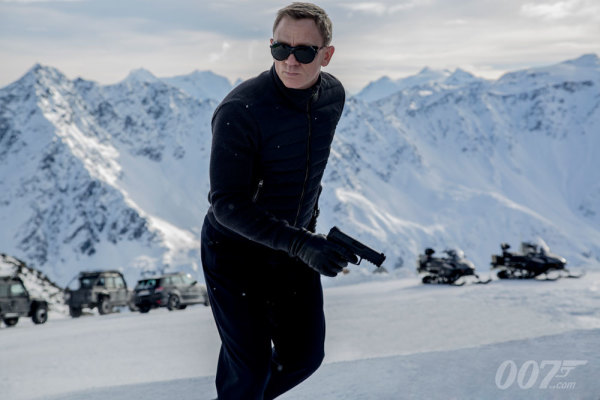 Alright so what's the go? Short and sweet, 25 words or less.
Bond is off to chase a secretive organisation called SPECTRE and uncovers a troublesome link to his past. Daniel Craig is once again 007, Voldemort (Ralph Fiennes) now runs MI6 as 'M', Christoph Waltz is presumed to be playing the iconic cat-stroking villain 'Blofeld' and the usual cars and girls and stuff.
52 words. I tried.
It's another sequel:
Yes I know, don't freak out just yet though. While the sequel Quantum of Solace fell considerably short of the expectations set by Casino Royale, Spectre is not shaping up to follow the unfortunate precedent it created. Skyfall's director Sam Mendes is back at the helm to ensure the same cinematic follow up to honour the standard set by Skyfall.
Without giving away spoilers many fans have deducted from the trailer, Spectre may even tie in the first two of Craig's ventures to culminate in a next-level climatic finale of the previous stories.
Locations:
It's not a Bond film without the locations to match and Spectre looks to have quite a striking mix. Rome, Mexico City, the Austrian Alps, a desert somewhere in Morocco and the usual bleak London town.
You have to give the location scouts points for variety on this one, Bond will find himself in locales sure to influence your future travel plans.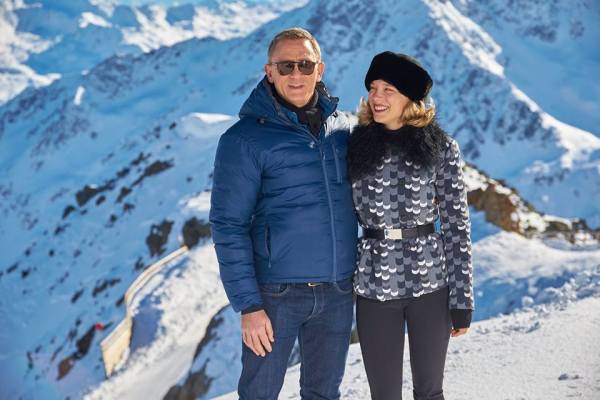 Girls:
In Skyfall, Eve Moneypenny was revealed to be Naomi Harris' character, previously a field agent. Although don't expect her to be flirting with Bond from behind a desk the whole time. It has been suggested she'll also be out and about every now and then globe-trotting with Bond for Queen and country.
---
---
Italian stunner Monica Bellucci is set to be the oldest 'Bond girl' ever (a term supposedly politically incorrect now) at 50 years of age playing Lucia Sciarra, the widow of an assassin killed by Bond.
French actress Léa Seydoux has been cast as Dr. Madeleine Swann, a psychologist working at a secluded medical facility high in the Alps.
With a 21st century Bond comes 21st century women in 21st century roles. Bond girls or not, they are sure to make the film a whole lot easier on the eye if it wasn't already.
Cars:
Aston Martin DB10. Need I say more? Only 10 of these limited edition beasts have been constructed, most presumably for the making (and probably destruction during filming) of Spectre.
Bond's staple automobile resumes its lead role in this film alongside Jaguar's never-quite-made-it-to-production beauty the C-X75. The two supercars have been spotted racing around the backstreets of Rome and the Vatican City which is sure to make a Bond chase for the books.
Okay but when?
This stuff is all well and good, but surely you're simply wondering when you get to see the masterpiece that will be the finished product. Well if the teaser isn't a gee-up (see below) I don't know what is, and the foreboding and almost spooky vibe it has will make you even more excited to see the next chapter in the evolution of this darker, more sinister Bond.
With the budget already set to have blown the $300 million mark, it is clear no expense has been spared to bring you the best of Bond's latest adventure.
This is a recipe for a true Bond film if I've ever seen one. Combine it with Star Wars: The Force Awakens and you've definitely got your entertainment high sorted for the rest of the year.
---
---
Spectre's worldwide release has been penned for November 6th.