Bruce Willis was the "everyman" of Hollywood long before Mark Wahlberg, Will Smith and Chris Pratt were even in the ring. And while the legendary actor may be best recognised for his role as one-man-army John McClane in the Die Hard franchise, mining some of his best films really makes you appreciate how much depth he could bring to the screen at the best of times. Considering this week Bruce Willis' family has announced that the actor will be officially retiring from the film business, following a diagnosis of neurodegenerative condition Aphasia, now is a good time to look back a bit at the actor's indelible legacy and some of his best performances.
A kind of warm, chiselled and comforting presence in classic Bruce Willis films like Unbreakable and The Sixth Sense is what separated the actor from the other quintessential action stars of the 80s and 90s. Arnie couldn't quite match Willis' megawatt charm; Stalone fell short of Bruce's super-smooth charisma; even Tom Cruise lacked the kind of effortless blend of hardy tough guy and down-to-earth renaissance man that Willis could embody so well between roles like Moonlighting and Pulp Fiction.
Perhaps most essential to his charm is the fact that Bruce Willis also quite literally had a lot of soul. Although many may not remember, the actor once released an album under Motown Records – the 1987 soul-jazz record The Return of Bruno, which included backing vocals from notable musicians like Booker T and actually banged on worldwide charts. Arnie wouldn't even dare.
---
---
Check out this video of Bruce Willis performing live, with The Temptations as his back-up singers.
While Bruce Willis' career most definitely has some sore spots – namely his weird run of straight-to-video flops – the man is nothing if not a machine when he's really in his element. The important part is said element could have been anything from supernatural horrors (The Sixth Sense) and gritty comic book superhero films (Unbreakable) to time-warping sci-fi classics (12 Monkeys, Looper) and high-stakes dramas (Armageddon, Moonrise Kingdom).
Whether you knew him best as James Cole from 12 Monkeys, Detective John McClane from Die Hard, David Addison Jr from Moonlighting, David Dunn from Unbreakable, Malcolm Crowe from The Sixth Sense, Harrison Hill from Perfect Stranger, Art Jeffries from Mercury Rising, John Smith from Last Man Standing, Hudson Hawk, Emmett Smith from In Country, Joseph Cornelius "Joe" Hallenbeck from The Last Boy Scout or even Mikey from Look Who's Talking, there's little doubt that Bruce Willis was a movie star of considerable presence.
He didn't always have the best judgement when it came to scripts (some of the films mentioned above are dog shit), but there's not a single moment Willis wasn't welcome on screen.
If you feel like a few strong reminds of the best Bruce Willis movies, here are our favourites – both classics and underrated – you should be streaming this weekend to honour the 67-year-old actor as he steps away from Hollywood for good.
---
Best Bruce Willis Movies Of All Time
Die Hard / Die Hard 2 / Die Hard With A Vengeance
No one should need much of an introduction to the Die Hard franchise. While some of the later sequels represented diminishing returns, the first three outings for Willis' John McClane are stone-cold classics. While 2 and 3 are still great watches, the 1988 original remains Bruce Willis' most recognised work for good reason.
Movies like John Wick and The Equalizer may have bought the trend back for single-protagonist action flicks, but pit any of those modern-day badasses against McClane and it'll be over faster than Masvidal on Askren.
---
---
All Die Hard movies are currently streaming in Australia on Disney Plus.
---
Pulp Fiction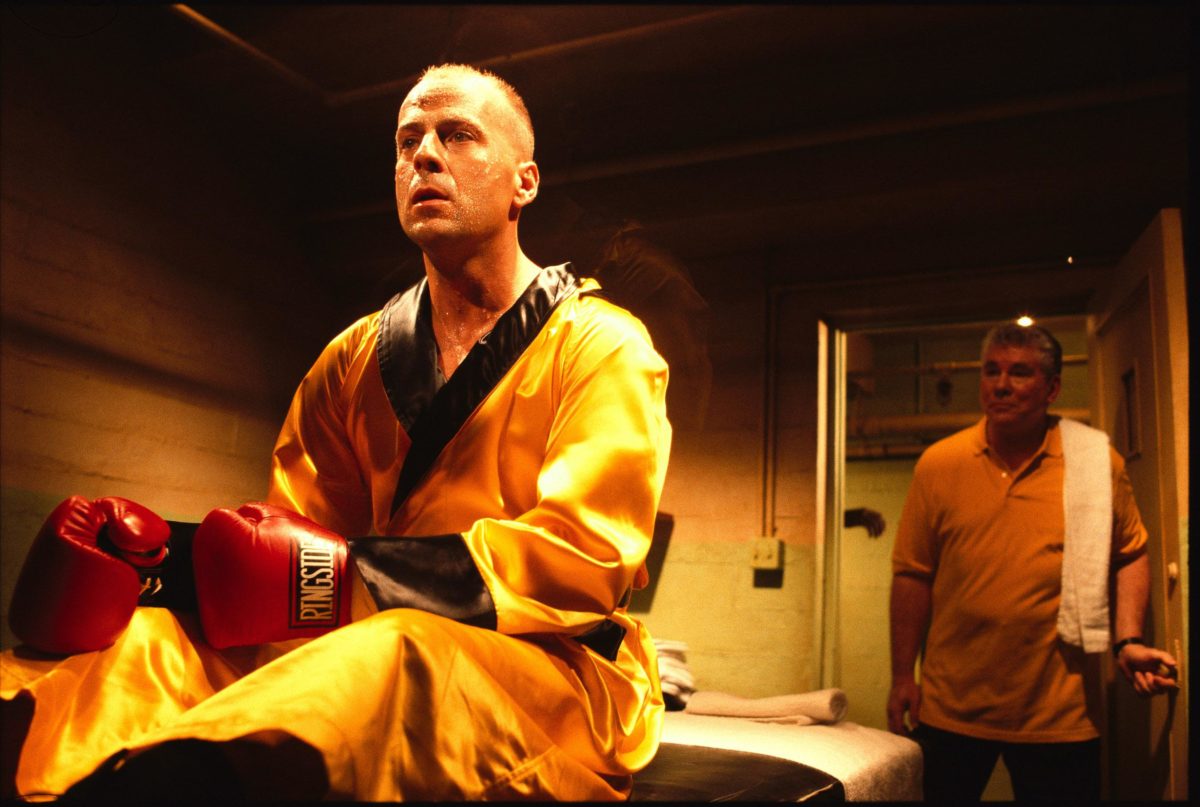 Bruce Willis may have wanted the role that ended up going to John Travolta in Quentin Tarantino's classic Pulp Fiction, but I don't think anyone could have been disappointed with his turn as sword-wielding ex-boxer Butch Coolidge. As one of the film's major leads, Coolidge is the kind of unstoppable force that threads the entire plot together, defying Marsellus Wallace while simultaneously saving his life in one of the most memorable scenes of any Tarantino film.
Pulp Fiction is currently streaming in Australia on Stan.
---
Unbreakable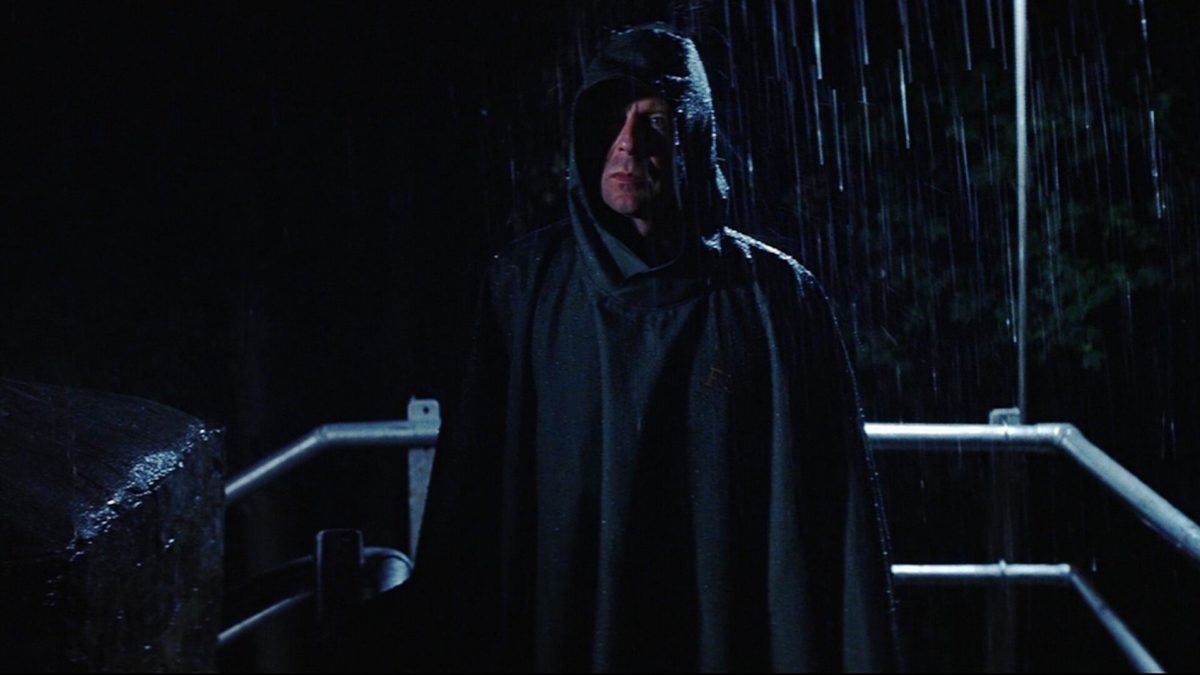 One of the last hits of Bruce Willis' career was Glass, which was never going to be as good as Unbreakable but still validates what turned out to be M. Night Shyamalan's greatest twist of his career. If you haven't seen Unbreakable yet, then we won't spoil the groundbreaking turn for you, but just know that Willis was bought back to fuse together two seemingly unrelated movies and give cinema its biggest shock in years.
For his role as David Dunn, Willis brings a sense of gravitas to the real-life superhero genre that hasn't been seen since, anchoring this story in something unique when compared to the goofiness of Will Smith's Hancock and the light humour of Kick-Ass. Even Dunn's cape – a crinkled poncho – was as far away from the Marvel-sheen as they come.
Unbreakable is currently streaming in Australia on Disney Plus.
12 Monkeys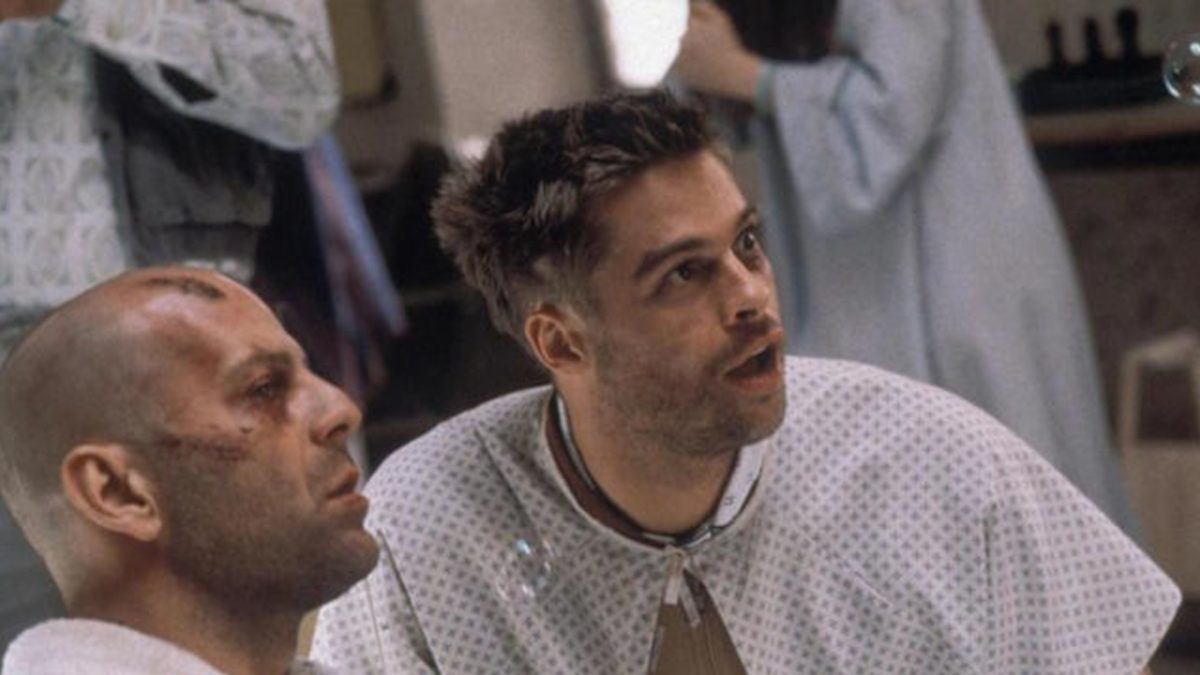 Absurdist apocalyptic film 12 Monkeys may have been buried amongst the many classic films that were released in 1996, but Travis Fickett's sci-fi thriller is hard to forget for anyone who has seen Bruce Willis, as James Cole, and Brad Pitt, as Jeffrey Goines, chew through this script like the seasoned pros they were by that time.
With one of the more unique takes on time travel, 12 Monkeys benefits from a gritty atmosphere that's almost uncomfortably hilarious, blended with the destruction laid by a deadly virus that forces survivors underground.
---
---
12 Monkeys is currently streaming in Australia on Stan.
---
The Sixth Sense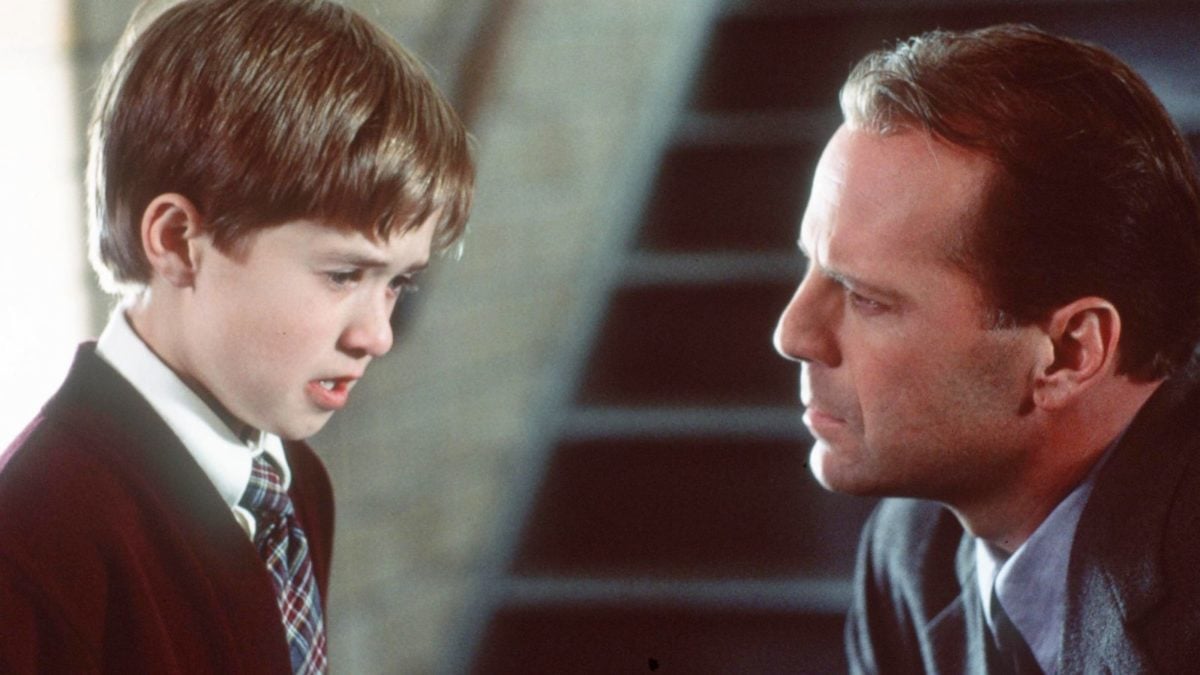 "I see dead people" became the sum of Haley Joel Osment and his entire career as a child actor, but The Sixth Sense has always been much more than a chilling line whispered with eery conviction. As Malcolm Crowe, Bruce Willis plays a very maternal child psychologist whose young patient is able to see dead people, not only adding major wheels to M. Night Shyamalan's career but bringing plenty of respect back to his name as Willis exudes the kind of warmth that characterises his greatest roles.
The Sixth Sense is currently streaming in Australia on Disney Plus.
---
Looper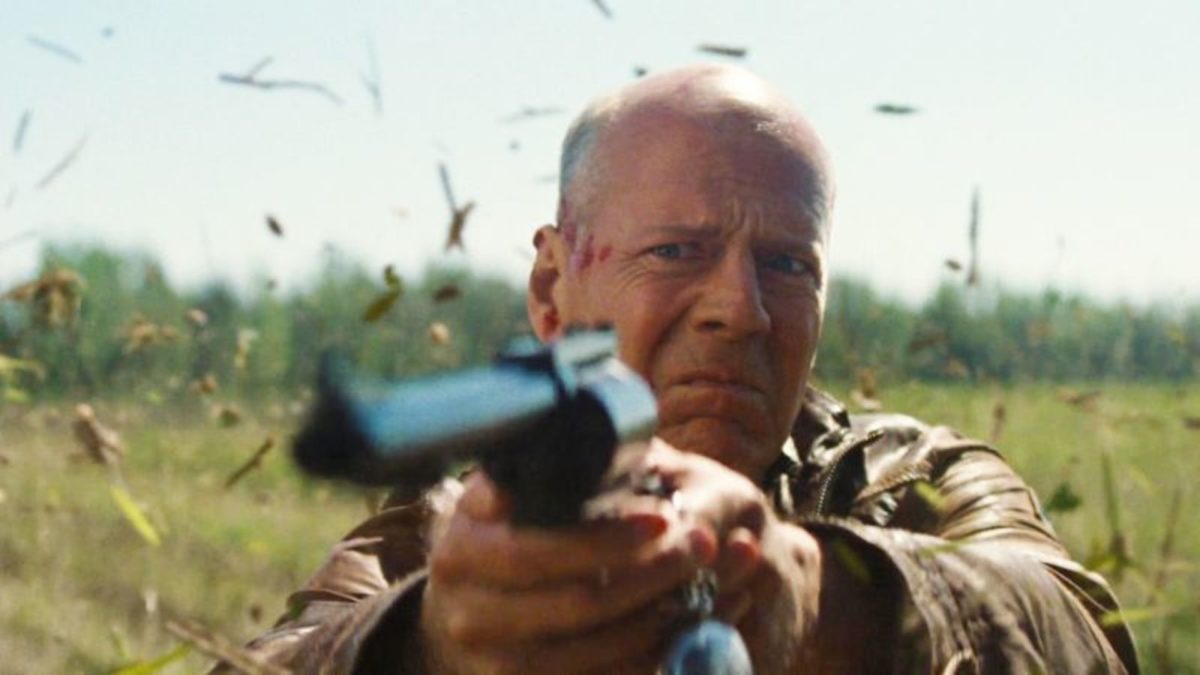 Looper may have been as confusing as Tenent on the first watch, but the heady sci-fi film is definitely worth a revisit. Willis leads a charge rounded by Joseph Gordon-Levitt and Jeff Daniels, taking Rian Johnson's script about time-travelling contract killers and elevating it with an unforgettable performance.
Looper is currently streaming in Australia on Stan.
---
Grindhouse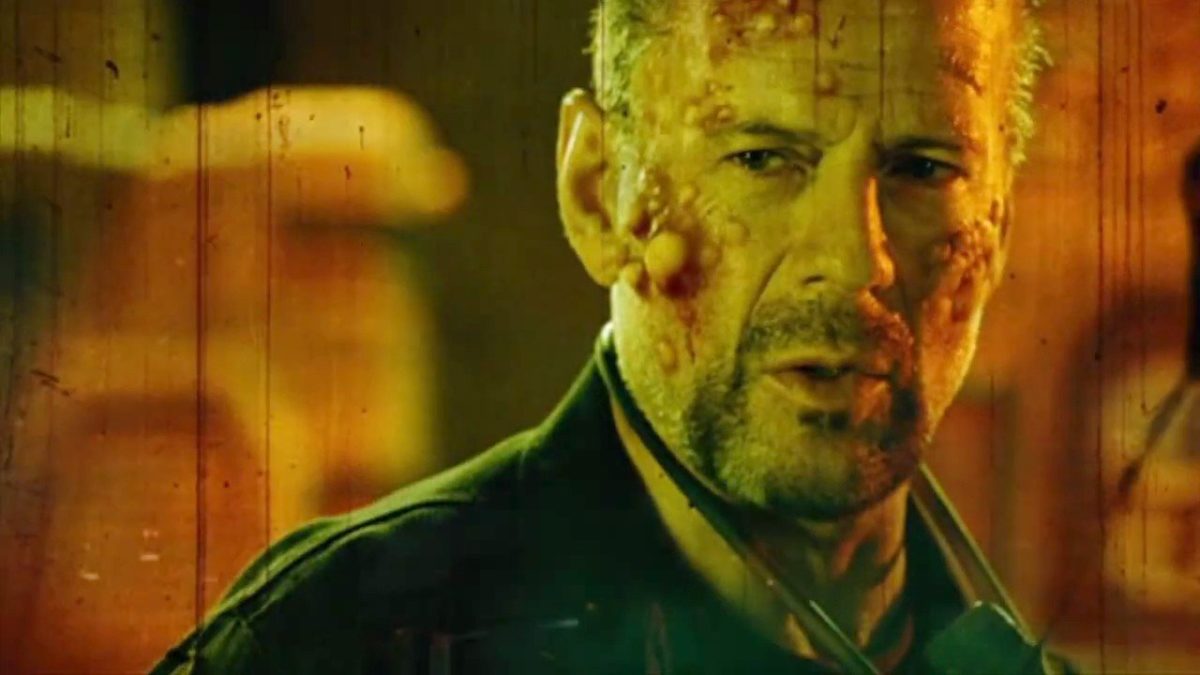 Bruce Willis didn't quite have the presence in this film he deserved – it's basically just a cameo – but this double-feature (Planet Terror + Death Proof), written by Robert Rodriguez and Quentin Tarantino is still worth watching if you're on the scope for some of the actor's best roles. If nothing else it proves that Bruce Willis can play in the background and still emerge as one of the film's greatest moments.
You can currently rent or buy Grindhouse in Australia on Amazon Prime Video.
---
The Fifth Element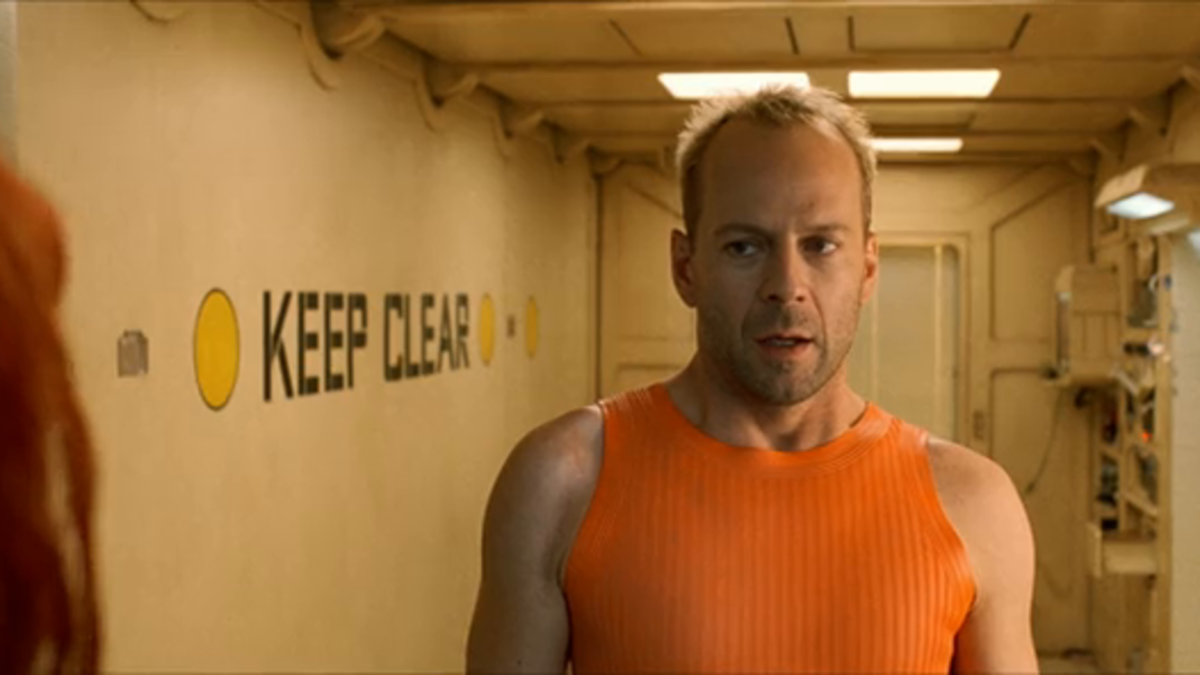 The Fifth Element really needed someone a bit more solemn but still charismatic enough to balance out the pizzaz of Chris Tucker's Ruby Rhod. Bruce Willis, as Korben Dallas, was that guy. There aren't many actors who could have rounded out that role so well, as Willis takes the divisive sci-fi film and knocks it out of the park. The Fifth Element went on to become one of the most successful films of 1997 in some markets, to the point where it remained the highest-grossing French film at the international box office until 2011.
---
---
The Fifth Element is currently streaming in Australia on Stan.
Red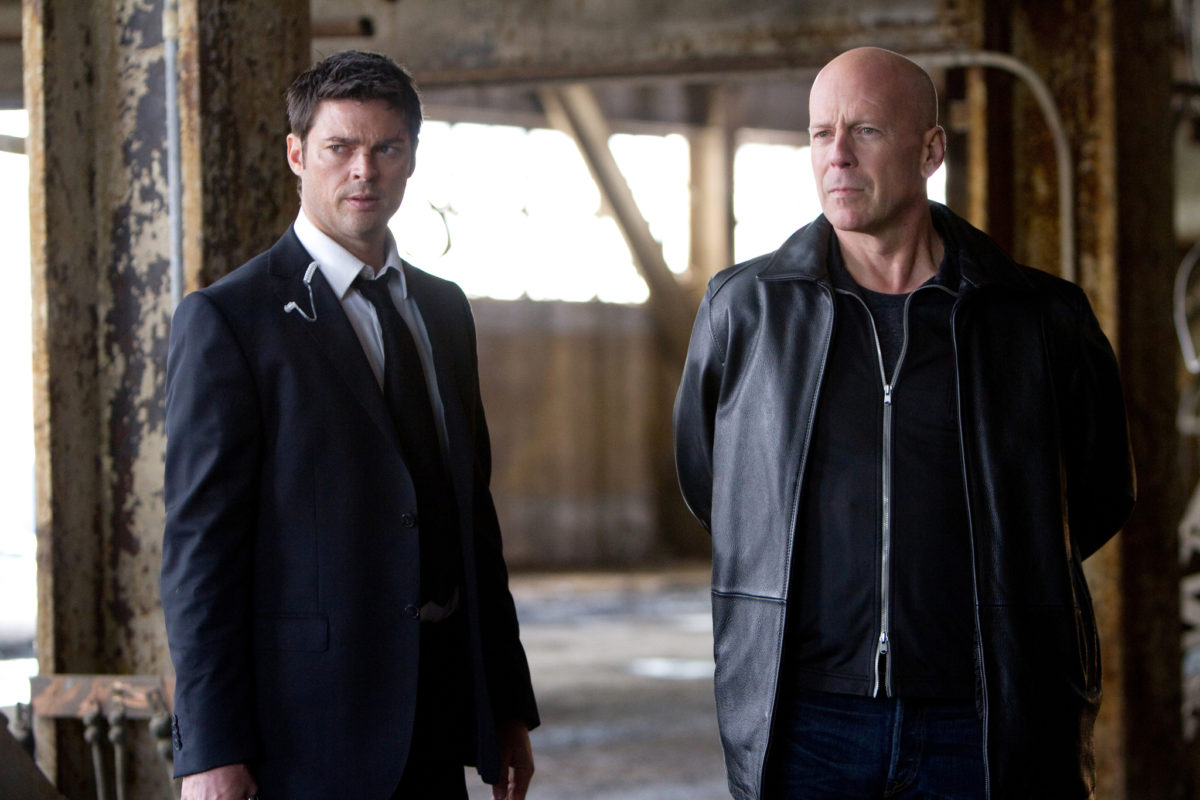 Starring opposite John Malkovich and Morgan Freeman, Bruce Willis gives one of his best performances of the 2010s in Red. The legendary actor embodies former black-ops agent Frank Moses, rounding up his old team to track down his would-be killers before they have a chance to get the jump.
Red (and Red 2) is currently streaming in Australia on Stan and Binge.
---
Moonrise Kingdom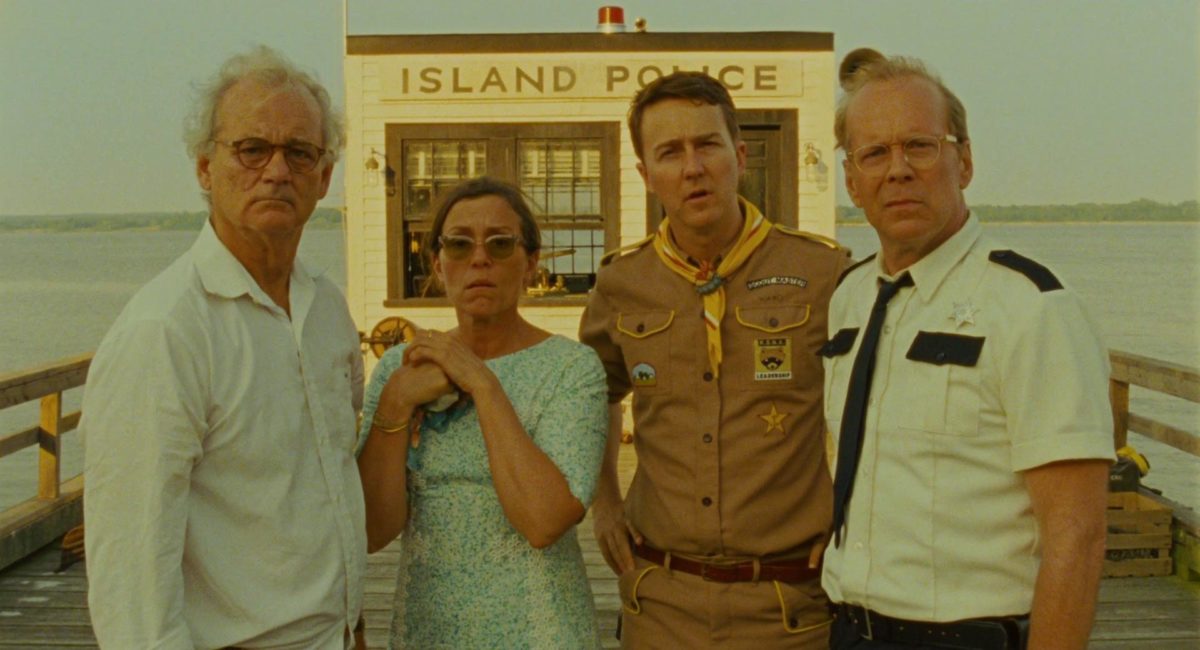 Alongside Bill Murray, Frances McDormand and Edward Norton, Bruce Willis gets a chance to shed his chiselled persona and remind the world of his dramatic acting chops in Moonrise Kingdom. The surrealistic masterpiece from Wes Anderson is still one of the best movies released in 2012, but it's one you may have missed if the genre isn't exactly your style. Make an exception for Moonrise Kingdom – it's still one of Wes' and Bruce's best.
You can currently rent or buy Moonrise Kingdom in Australia on Amazon Prime Video.
---
Sin City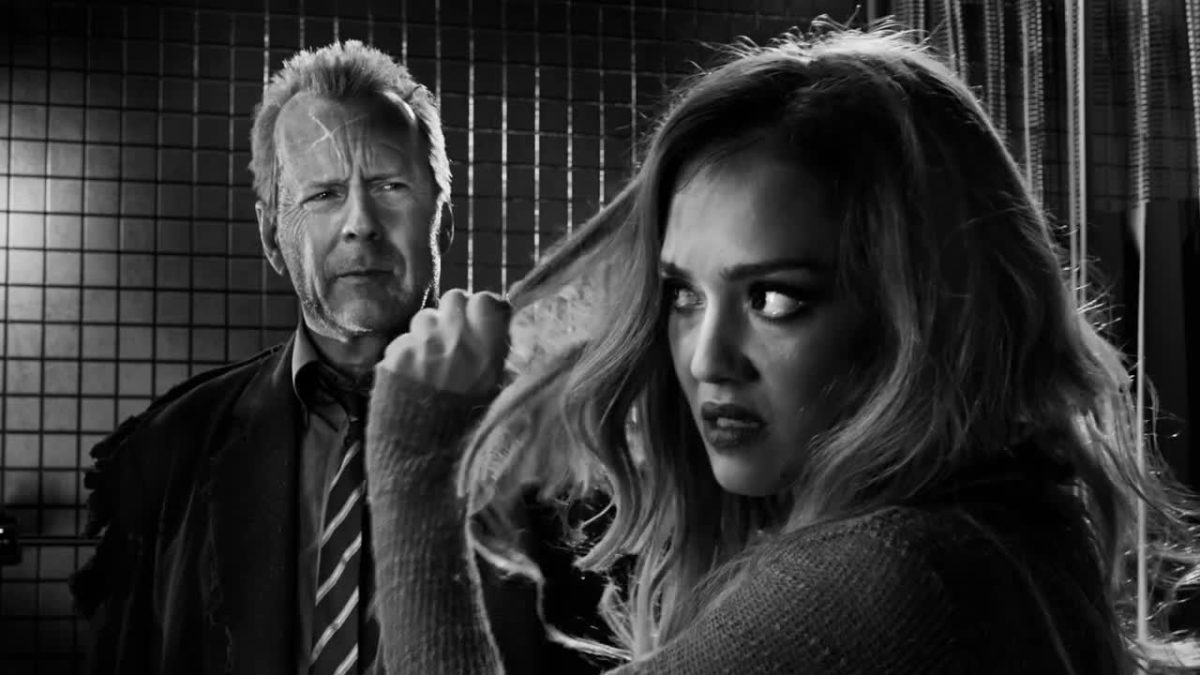 Directed by Frank Miller and Robert Rodriguez, Sin City is still the most unique entry when scrolling through the best Bruce Willis movies. And while the actor really isn't in the film much, his presence is still felt heavily when Detective John Hartigan appears on screen. Much like Grindhouse, it's a strong reminder of how the man can play in the background and still be remembered so distinctly. Willis reprised his role for the sequel as well, but that's not even worth mentioning
Sin City is currently streaming in Australia on Stan.
---
Armageddon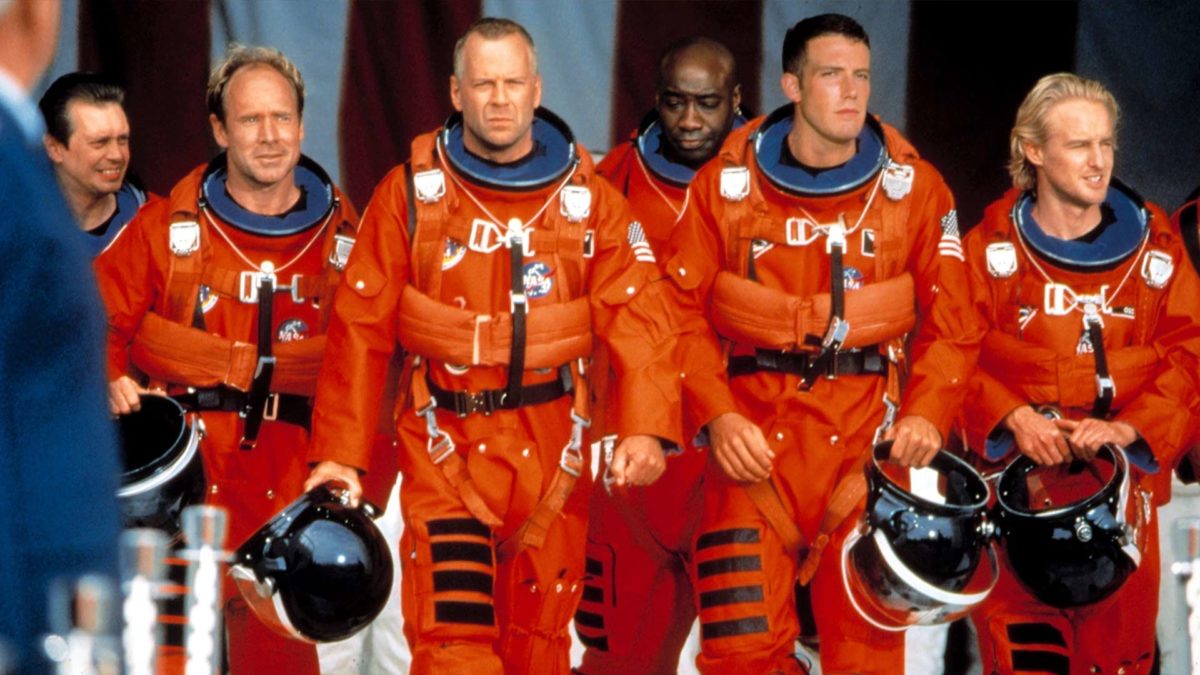 As the most successful film of 1998, with one of the most recognisable songs ever recorded for a film (you know the one), Armageddon still has a considerable hold on the disaster film genre. Muscling through peers like Deep Impact and The Day After Tomorrow, Michael Bay's first big hit (Bad Boys wasn't as big) managed to squeeze a tonne of genuine emotion out of the plot, as scientifically inaccurate as it was. It wouldn't have been the same without Bruce Willis, who is really the anchor of the film from the first act to the last.
---
---
Armageddon is currently streaming in Australia on Disney Plus.
---
Hostage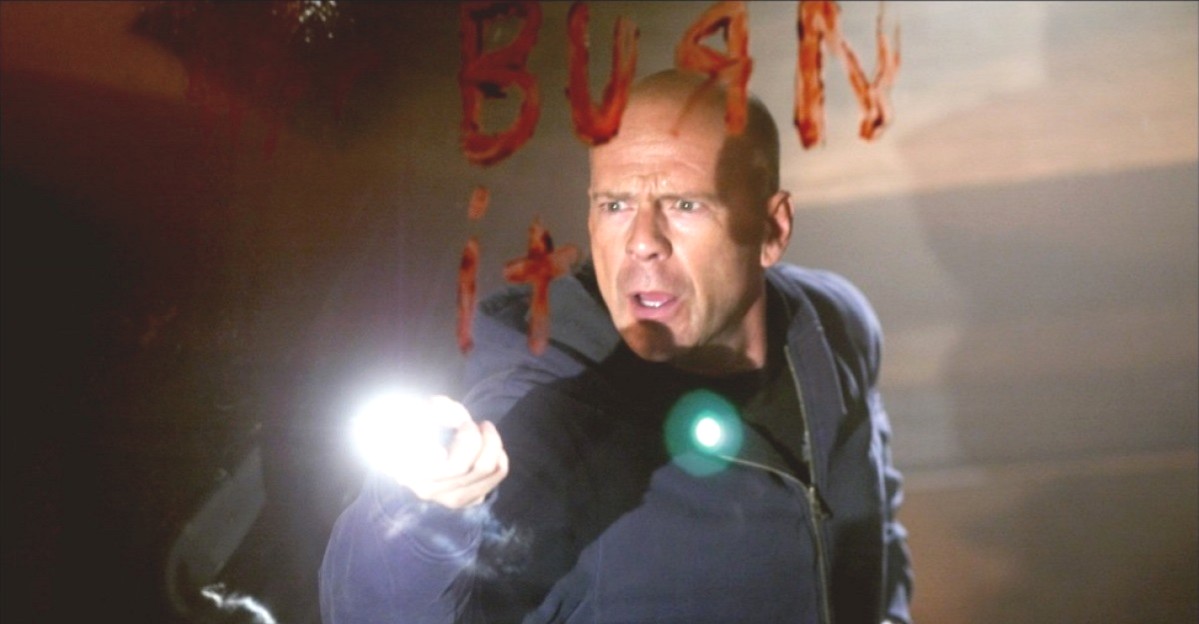 Although it barely broke even at the box office, Hostage is still one of the more underrated Bruce Willis movies that you can stream in Australia right now. Willis plays Police Chief Jeff Talley, a former hostage negotiator whose own family is kidnapped and held… you guessed it, hostage. The film centres around a fairly stock-standard moral quandary but Willis manages to sell it well as he takes the otherwise average script and turns it into one of his smoothest roles to date.
Hostage is currently streaming in Australia on Amazon Prime Video.
---
Death Becomes Her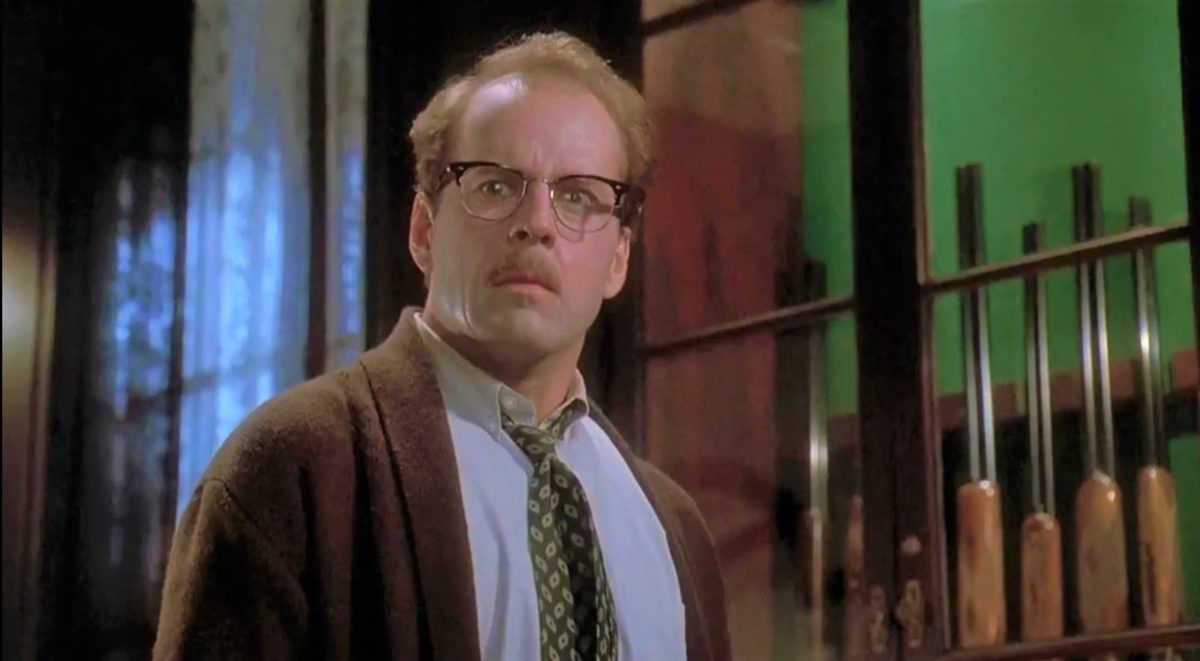 Death Becomes Her may be a wild card on this list of the best Bruce Willis movies, but Director Robert Zemeckis turned in a fairly entertaining black comedy that veers into absurdist fantasy territory. The reason it's worth revisiting is not just because of the all star cast, featuring Meryl Streep and Goldie Hawn, but because it's a strong reminder that Bruce Willis can hold his own quite well when it comes to the more comedic roles.
You can currently rent or buy Death Becomes Her in Australia on Amazon Prime Video.
---
Why did Bruce Willis retire from acting?

Bruce Willis has retired from acting because of a neurogenerative condition called Aphasia, which affects the language centres of the brain and is typically the result of brain damage due to stroke.

What are the best Bruce Willis movies to watch?

The greatest Bruce Willis movies are of course all of the Die Hard films, Unbreakable, Glass, Hostage, Armageddon, Pulp Fiction, 12 Monkeys, Moonrise Kingdom, Red, Lopper, and The Sixth Sense.