The rumours have been confirmed. Christopher Nolan's next film will depict the story of American theoretical physicist, J. Robert Oppenheimer (also referred to as the Father of the Atom Bomb), and his role in developing the very first nuclear weapon during World War II. With longtime collaborator Cillian Murphy signed on to portray history's destroyer of worlds, the Oppenheimer movie hasn't just announced its lead talent… but also its release date. By July 21st of 2023, assuming everything goes to plan, we're in for yet another classic Nolan cinema experience (shot in glorious IMAX 65mm + 65mm large-format vision).

Adapted from the Pulitzer Prize-winning book American Prometheus: The Triumph and Tragedy of J. Robert Oppenheimer written by Kai Bird and Martin J. Sherwin (the latter of whom passed away this past week), in addition to Murphy, Nolan will reunite with:
Cinematographer Hoyte van Hoytema (Interstellar, Dunkirk, Tenet)
Editor Jennifer Lame (Tenet; plus some familiar non-Nolan titles such as Manchester by the Sea, Hereditary, Midsommar, Marriage Story, Judas & the Black Messiah)
Composer Ludwig Goransson (Tenet; also Creed, Black Panther, Childish Gambino's entire discography)
as well as wife / producing partner Emma Thomas and Altas Entertainment's Charles Roven
"Every time I see [Christopher Nolan] or every time we talk about doing something, we have a laugh about whether or not I'm going to be wearing a bag over my head at some point in the story," jokes Cillian Murphy; having previously appeared as Dr Jonathan Crane / Scarecrow in The Dark Knight trilogy, Robert Fischer in Inception, and Shivering Soldier in Dunkirk.

"So it is a gag that has developed. I don't know why he insists on doing that [Laughs]."
RELATED: Cillian Murphy Almost Became The Nolan Trilogy Batman
---
---
The Oppenheimer movie will, of course, also be produced under Nolan's banner Syncopy, of which he jointly helms with Emma Thomas. Production is slated to kick off in earnest sometime around early 2022.
The biggest bombshell dropped in last month's reportage surrounding Christopher Nolan's Oppenheimer wasn't the film itself nor Murphy's speculated casting: it was which studio he'd partner with. Up until recently, the high-concept director had maintained an extremely profitable relationship with Warner Bros, producing every one of his films under its banner since Insomnia (2002) starring Al Pacino and Robin Williams. After their marriage deteriorated in an extremely public fashion, however – and following a very intense bidding war – Christopher Nolan departed for a new home at Universal, which happily met the auteur's list of demands.
Here's the list of the topline requests Christopher Nolan will receive from Universal for his Oppenheimer movie (all sums in USD):
$100 million production budget
$100 million marketing budget
20% of the first-dollar box office gross
Total creative control
100-day threatrical run (minimum)
Additonally, the studio will not release another movie three weeks before or three weeks after his next film hits cinemas (what's known as a "blackout period")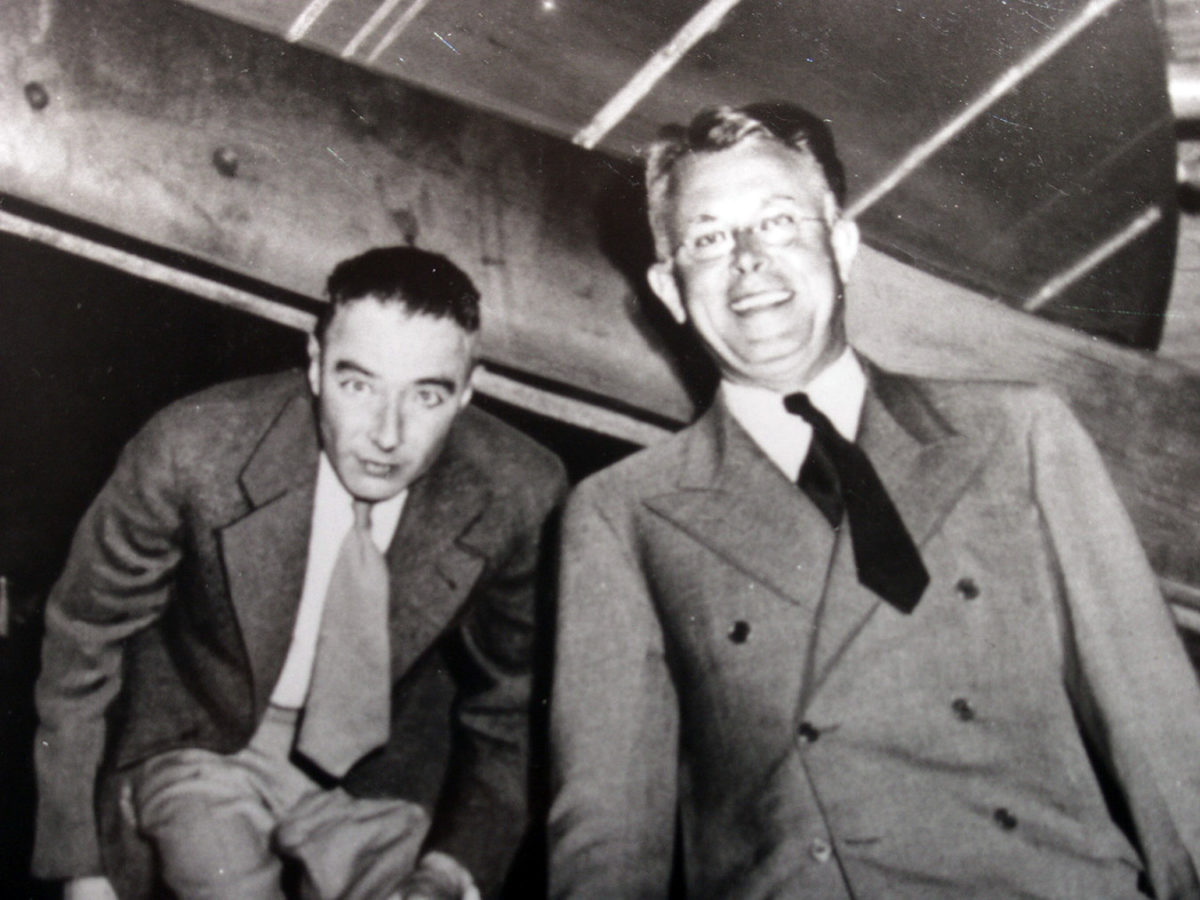 "It wasn't a negotiation," writes Borys Kit of The Hollywood Reporter.

"It was, rather, a once-in-a-generation opportunity to establish a relationship with one of the most successful and acclaimed filmmakers of the 21st century."
"Christopher Nolan and Emma Thomas' films have shattered the limits of what cinematic storytelling can achieve," says Donna Langley, Universal Filmed Entertainment Group Chairman.
"We are thrilled to be working alongside them on this exceptional and extraordinary project and are grateful for their shared passion and commitment to the theatrical experience."
RELATED: Christopher Nolan's Next Movie Will Be Another WWII Drama
---
---
As you may recall, the reason behind this professional migration can be traced back to when Warner Bros drew Nolan's outrage in 2020; when the former announced a day-and-date simultaneous release plan for tentpole films through its streaming platform, HBO Max. And let's just say fumbling the rollout of Tenet certainly didn't help the matter.
"There's such controversy around it because they didn't tell anyone," Christopher Nolan told ET Online.
"In 2021, they've got some of the top filmmakers in the world, they've got some of the biggest stars in the world who worked for years in some cases on these projects very close to their hearts that are meant to be big-screen experiences."
"They're meant to be out there for the widest possible audiences… And now they're being used as a loss-leader for the streaming service – for the fledgling streaming service – without any consultation. So, there's a lot of controversy."
And this was one wound time didn't heal. Nolan would later double down on his stance with a statement that cut straight to the bone, denouncing the Warner Bros pandemic strategy.
"Some of our industry's biggest filmmakers and most important movie stars went to bed the night before thinking they were working for the greatest movie studio and woke up to find out they were working for the worst streaming service."
"Warner Bros had an incredible machine for getting a filmmaker's work out everywhere, both in theatres and in the home, and they are dismantling it as we speak. They don't even understand what they're losing."
"Their decision makes no economic sense, and even the most casual Wall Street investor can see the difference between disruption and dysfunction."
---
---
Warner Bros has since rectified the reactionary decision by confirming new movies will only be released theatrically from 2022. And once more for emphasis, Christopher Nolan's Oppenheimer movie starring Cillian Murphy will be released on July 21st of 2023 (the annual slot typically saved for a Nolan flick) – stay tuned for more details.
Side Note: Incidentally, 2023 is also when Cillian Murphy is scheduled to reprise his role as Thomas Shelby, OBE to begin filming the Peaky Blinders movie. Safe to say, he's got a busy few years ahead of him.