It's official, Disney+ has launched in Australia. As of today, you'll be able to access an incredible library of content from:
Disney
Pixar
Marvel
Star Wars
and even National Geographic
So if you had any plans of being productive from now until the end of the year, I think it's safe to say – you're out of luck.
In addition to such classics as the The Simpsons, the Star Wars anthology (live-action and animated), the Tron duology, as well as the latest Avengers instalments – there's an entire raft of original content scheduled for release very soon.
One of the more hotly anticipated titles includes The Mandalorian starring Pedro Pascal, Gina Carano, and Werner Herzog. The Mandalorian – for those who have somehow missed all the buzz – is a sci-fi western series set in the Star Wars universe that promises to deliver well-paced drama, gunslinging action, and true grit.
As expected, Marvel's ever-expanding catalogue will continue to grow through the Disney+ platform. And leading the charge will be their flagship series, The Falcon and the Winter Soldier starring Anthony Mackie, Sebastian Stan, and Daniel Brühl. This series will follow Mackie's Falcon as he ostensibly works towards living up to the freshly bestowed "Captain America" mantle. Stan's Winter Soldier will accompany his missions along the way.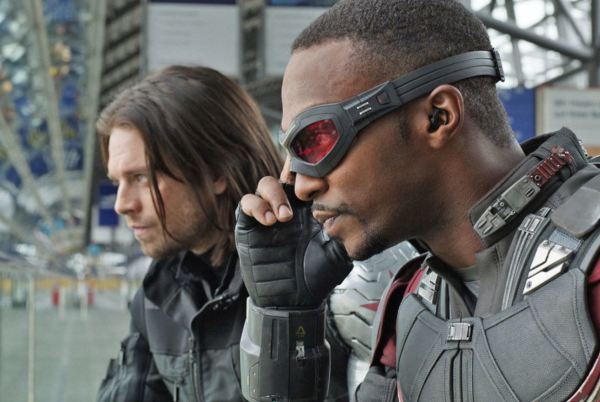 Onto content that doesn't involve animation, superheroes, or galaxies far, far away, there's still plenty to enjoy. Escape your immediate reality for a few hours and explore the reality of others around the world through National Geographic's top-quality programming. Documentaries upon documentaries await your queue on Disney+.
For a slightly more entertaining twist on the traditional information blasts, National Geographic will also be proud to present The World According to Jeff Goldblum. An episodic series wherein Goldblum examines everyday things we love to unravel "a wonderful world of astonishing connections… and a whole lot of surprising big ideas and insights." Based on how this strange and wonderful man routinely spices up tired interview formats, this is one upcoming release you should definitely keep on your radar.
Disney+ went live in Australia on November 19th and is priced at $8.99 per month or $89.99 per year. Head over to Disney+ to start your subscription.
---
---
Boss Hunting earns a small commission from Disney for anyone that signs up for a free trial through the links in this article. This commission helps keep Boss Hunting running, and we thank you for your support.