The Joker is one of the greatest comic book villains of all-time, so it's only right he's finally getting his own film. After being played by Jack Nicholson, Heath Ledger, and Jared Leto, all to varying degrees of success, Joaquin Phoenix is the latest actor to apply the makeup and take on the character's unique complexities in a film being described as a fresh and gritty take on Batman's mortal enemy.
To make sure you're on the money with everything happening with this upcoming film, let us lay out for you everything we know so far about Joker (2019).
'Joker' is an origin film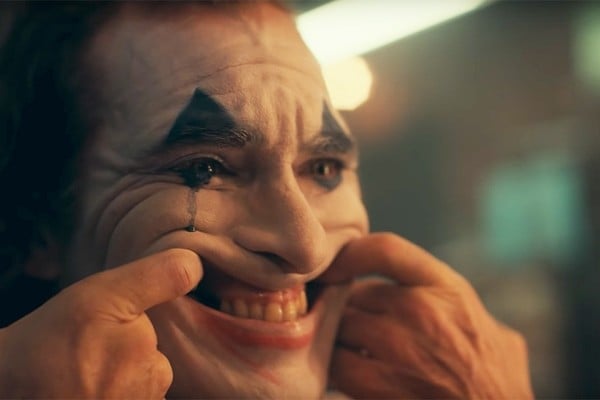 According to The Wrap, Joker will be set in the '80s and focus on Arthur Fleck, a failed comedian who becomes the brutal Clown Prince of Crime. If that sounds a little familiar, it's because the plot borrows from Alan Moore and Brian Bolland's graphic novel Batman: The Killing Joke, a classic Joker tale about a man who suffers through a serious of horrible events and takes on the personality of the insane criminal mastermind.
---
---
The film also mirrors the underrated Robert De Niro classic King Of Comedy, a film about a struggling comedian who goes to extreme lengths to get noticed. Fun fact; that film's director, Martin Scorsese, was originally going to be involved as a producer on Joker.
The Hangover's Todd Phillips is directing
It appears a strange choice, yes, but The Hangover and Old School director Todd Phillips is directing Joker. Known for creating some of the best comedies of the past two decades, Phillips is expanding his repertoire and having a crack at creating a realistic and gritty comic book drama with Joker.
---
---
Phillips is directing from a screenplay written by himself and Scott Silver (8 Mile, The Fighter) and has been a regular on Instagram sharing a number of behind the scenes photos of the production to keep fans intrigued. Fingers crossed he can deliver the goods.
Cracking support cast
While everyone is excited to see how Phoenix portrays Arthur Fleck/The Joker, the supporting cast is just as impressive. Robert De Niro takes on the role of Murray Franklin, a talk show host who plays a big part in Fleck's descent into madness, and Deadpool 2's Zazie Beetz stars as Arthur's love interest, Sophie Dumond. Marc Maron (GLOW) has been cast as Ted Marco, Brett Cullen features as Thomas Wayne, Bruce Wayne/Batman's dad, and Shea Whigham (Boardwalk Empire, Waco) as a yet-to-be-named character who features in the trailer welding a gun.
The first trailer is creepy
A few months ago the first trailer for the flick dropped, and boy oh boy is it creepy. As American crooner Jimmy Durante's version of the song "Smile" plays, we watch Phoenix's Arthur Fleck begins to lose his mind and find salvation as the character we know as The Joker. Phoenix's performance looks absolutely magnetic as his voice-over informs us, "I used to think that my life was a tragedy, but now I realise it's a comedy."
It's getting an 'R' rating
In what'll be news to comic book fans' ears, Joker has been given an 'R' rating. In the Instagram post below, Phillips was asked by a fan if the film would be R-rated, with the director replying, "It will be rated R. I've been asked this a lot. Just assumed people knew."
Expect a spring release
The first official trailer for Joker dropped in April and we can confirm the film is set to hit cinema screens on October 3 of this year, a day before it's released in the States. Here's hoping Phoenix gets this one right and his Joker is a unique success, while also doing justice to those that have gone before him.
RELATED: Christopher Nolan's list of 30 films you must see before you die