The John Travolta and Nicholas Cage cult classic Face/Off is getting the remake treatment, according to Deadline.
Paramount Pictures has decided there's not a single original idea left in Hollywood and is pillaging its back catalogue in the hopes of making a quick buck.
This new take on the '90s favourite will be written by Oren Uziel (22 Jump Street, Sonic the Hedgehog) and produced by Neal Moritz (The Fast and the Furious), with the producer of the original film, David Permut, also jumping on board as an executive producer.
---
---
The 1997 film from director John Woo is a near-perfect collision of insane gunfights, over the top acting and a ridiculous storyline involving literal face-swapping madness. The plot follows Travolta's FBI agent Sean Archer, haunted by the death of his son and intent on taking down the man responsible, Nicholas Cage's crazed villain, Castor Troy.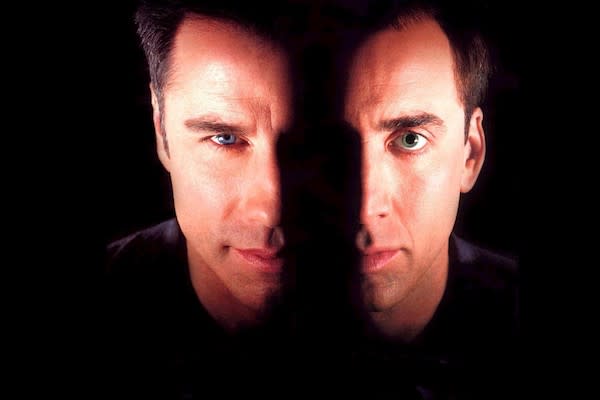 Troy, who has planted a bomb in Los Angeles, is captured but goes into a coma. Unable to get any information from him, Archer does what any sane man would do, volunteers to swap faces with the unconscious Troy.
Archer has his face replaced with Troy and enters a maximum-security prison to get information about the bomb. Things take a turn for the worse when Troy wakes from his coma and forces the surgeons to put Archer's face on his. With the two men now assuming each other's identities, things kick into overdrive as the film hurtles towards its batshit crazy conclusion.
Check out the trailer below to reacquaint yourself with one of the 90's best action films. There's no chat yet on a release date or who will be cast in the roles of the primary duo, but we'll be sure to update you when the details slide into our inbox.