Two decades later, the wheels are finally in motion for legendary director and four-time Academy Award nominee Michael Mann's Enzo Ferrari movie. In years gone past, the biopic has attracted entire cavalcades of talent – as well as considerable commercial interest – and while said talent hasn't always stuck around, it would appear the man behind Heat, Collateral, Miami Vice, and The Insider has now, at long last, locked in his key players.
As some of you may recall, Hugh Jackman was previously in active discussion to lead as the famed automaker's equally renowned ex-racecar driver of a founder, Enzo Ferrari. The Aussie thespian – who himself took over for Christian Bale – has since been replaced by none other than Adam Driver, receiving another primo opportunity to break out his Italian accents after Ridley Scott's lacklustre House of Gucci. The magnetic Penelope Cruz and Shailene Woodley have also been confirmed, signing on to portray Enzo's wife Laura Ferrari and mistress Lina Lardi respectively.
"Being able to have these wonderfully talented artists – actors Adam Driver, Penélope Cruz, and Shailene Woodley – bring to life these unique characters on location in Modena and the Emilia-Romagna is a vision fulfilled," says Michael Mann.
---
---
RELATED: 'Heat 2' Is Arriving This Year (Just Not How You Expected)
The first iteration of the film's screenplay was penned by the late Troy Kennedy Martin, who you'll be familiar with through 1969's The Italian Job and Edge of Darkness. Based on Brock Yates' book Enzo Ferrari – The Man & The Machine, currently, it's unclear whether the story has experienced any revision (or, indeed, if it ever will). What we do know, however, is the scope of the Ferrari movie (courtesy of Deadline):
The film will chart the summer of 1957 when all the forces in Ferrari's life – which were often as combustible and volatile as the iconic race cars he built – collided. The now-legendary car company he and his wife Laura built was at the time going broke. Their tempestuous marriage had already suffered the death of their son, Dino, and Ferrari's other son, 12-year old Piero, the product of a wartime romance, was struggling to find his place in the world.

The entrepreneur rolled the dice for all their futures on one race – 1,000 miles across Italy, the brutal and infamous 1957 Mille Miglia. The film will be framed so that during the highly dangerous race, Laura discovers long-kept secrets, we see opportunities rise and fade, and drivers, who are like surrogate sons, are pushed beyond the edge.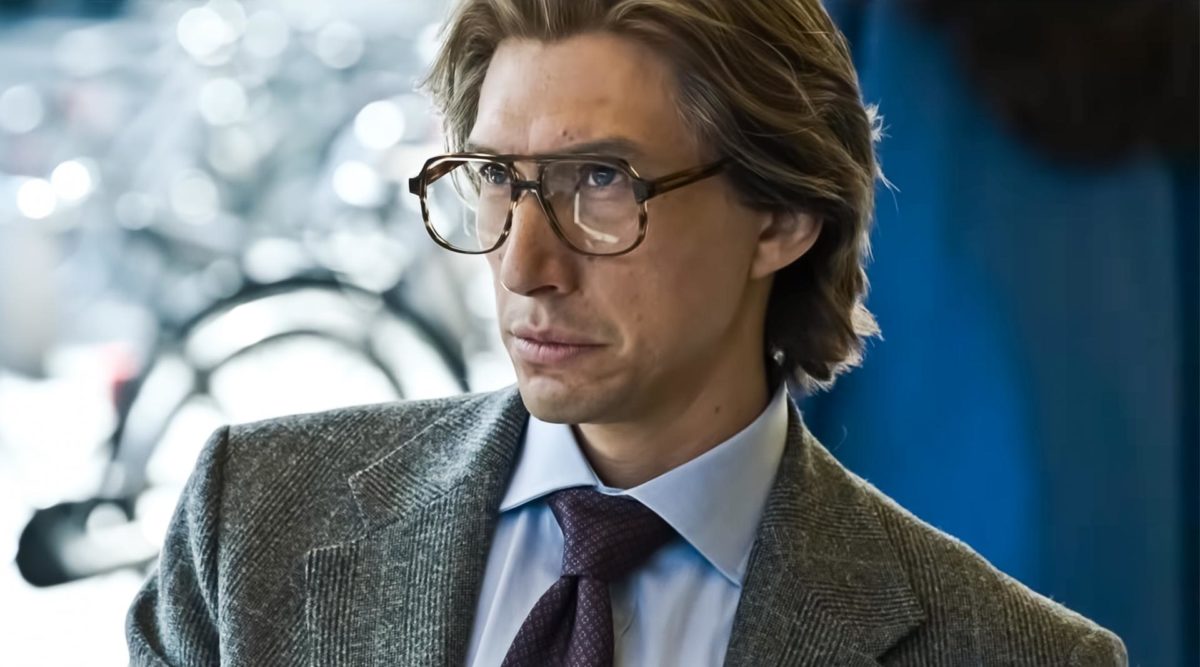 RELATED: Michael Jackson Movie On The Way From 'Bohemian Rhapsody' Producer
Given his dedication to the 20-year passion project – obviously sidetracked by the likes of Heat 2 and the forthcoming Tokyo Vice – reports have suggested Michael Mann will go as far as building an entire fleet of historically accurate replica race cars to fulfil his grand-scale vision. Which can only mean good things for the theatre-going + motor-appreciating crowd.
"Ferrari is so much more than a story about a man and his machine. It is an extraordinary and emotional story that Michael has been developing for years, and the entire team at STX is looking forward to the start of production with this dream cast and filmmaker," notes STX Chairman Adam Fogelson.
"Adam Driver is one of the most talented and fascinating actors working today, and we could not be more thrilled to pair him with Penélope, whose legendary career builds with every role she takes."
In addition to directing, Mann will produce via his Moto Productions banner alongside P.J. van Sandwijk, Birdman alum John Lesher; joining Lars Sylvest, Thorsten Schumacher, and Gareth West, with executive producer Niels Juul.
---
---
Michael Mann's Ferrari movie is scheduled to begin principal photography on location in Italy during the coming few months (2022) – stay tuned for the release date, trailer, and so forth.