It has become clear that the world's love of Keanu Reeves will only increase, and especially so now that the first images from forthcoming comedy Bill & Ted Face The Music have surfaced.
Written by franchise creators Chris Matheson and Ed Solomon, and directed by Dead Parisot, the film reunites Reeves' Ted Theodore Logan with Alex Winter's Bill S. Preston after almost three decades. With the duo now entering their middle ages, they are apparently still struggling to write the song that was meant to save the world.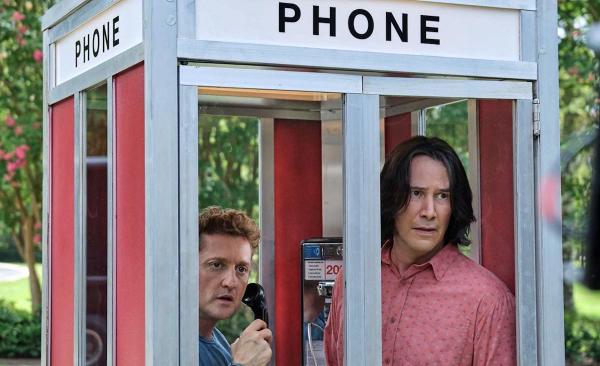 A mysterious person from the future warns the duo their music is still the key to saving the universe, prompting the two to journey forth – along with their daughters – to embark on yet another time-travelling adventure.
---
---
While a trailer has yet to be released, Orion Pictures have released three images from the film to whet our appetite. The first features Bill and Ted in the now-famous phonebooth time machine, with the two looking fairly good for their age.
The second image reveals the return of Death (portrayed by William Sadler) who lost a number of board games to the bogus duo in the first film before forming a band with them in the second.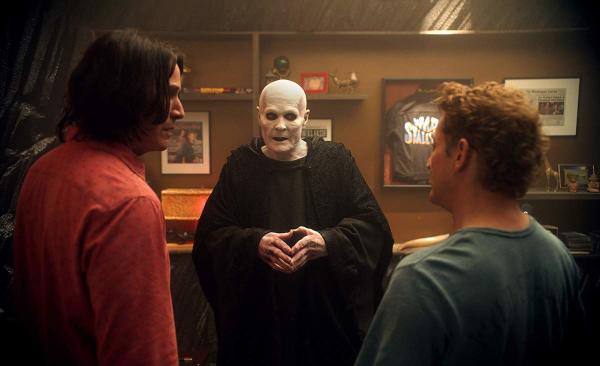 The final photo offers a glimpse at the new cast members, Samara Weaving as Bill's daughter. Billie, Brigette Lundy-Paine as Ted's daughter, Thea, and a confused-looking Kid Cudi as himself.
"He plays Kid Cudi. He gets mysteriously thrown around through various times because all time and space is coming unglued," director Dead Parisot told Entertainment Weekly.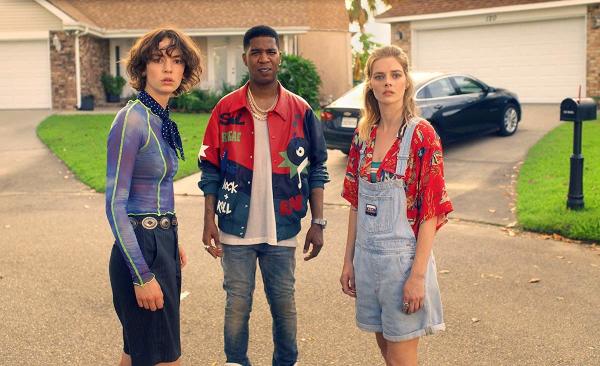 2020 is shaping up as a massive year for Reeves, with the talented actor not only starring in John Wick 4 and The Matrix 4, but also featuring in the highly-anticipated video game Cyberpunk 2077. So it would appear that the Keanu Reeves renaissance is in full swing and far from slowing down.
Bill & Ted Face The Music is scheduled for release August 20th of 2020.
RELATED: The New 'Top Gun: Maverick' Trailer Has Just Been Released.
---
---