Game Of Thrones may have wrapped earlier this year after eight incredible seasons, but that doesn't mean the story has ended. HBO has been teasing fans about a number of different spin-offs and prequel series, and as we reported in June, filming has officially begun on a prequel series set thousands of years before GOT.
While details are still rather scarce, that particular show is an original story focusing on the Golden Age of Heroes and how the First Men and The Children Of The Forest joined forces to stop the White Walkers. Naomi Watts has been cast as the lead with John Simm, Miranda Richardson and Josh Whitehouse also part of the cast.
It's now be revealed by Deadline that HBO is planning another prequel series, with this one set just 300 years before the events of GOT. The show will be based on author George R. R. Martin's Fire & Blood novel and detail the rise and fall of House Targaryen.
---
---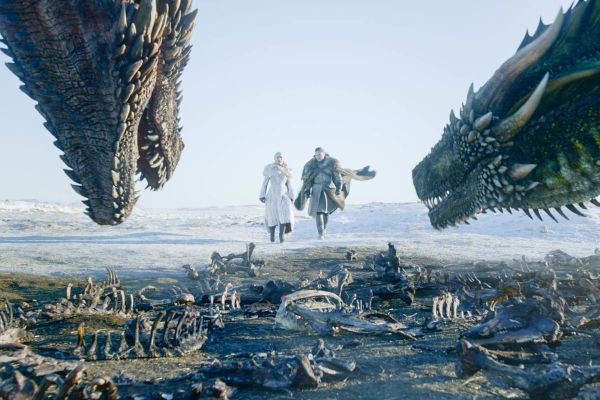 The project was initially conceived by Bryan Cogman, one of the first screenwriters on GOT, but he's now jumped ship to write for Amazon, with Martin and screenwriter Ryan Condal (Colony, Rampage) taking the reins.
It's believed the untitled project will delve into Aegon Targaryen's conquest of the Seven Kingdoms, the creation of the Iron Throne, the Dance of the Dragons and the in-fighting that lead to the Targaryens' extinction. Dragons will be a huge part of this series, with Aegon's own dragon, Balerion the Black Dread, expected to feature heavily.
As Martin noted in his blog way back in May, "We have had five different Game of Thrones successor shows in development at HBO, and three of them are still moving forward nicely." This means there's still a possibility of a third show set in the GOT world that's yet to be announced, something sure to excite the diehards.
While still in the development stage, we'll be sure to keep you in the loop if this new show gets picked up and commissioned for a pilot.
RELATED: Watch one second from every 'Game Of Thrones' episode back-to-back