Ben Affleck and Matt Damon aren't the only iconic A-lister duo reuniting on screen for the first time in years. Deadline has just confirmed the magnetic dream team of George Clooney and Brad Pitt have signed on to star in a new thriller written, directed, and produced by Jon Watts – best known for Marvel's Spider-Man trilogy starring Tom Holland – marking the first time the fellas have worked together since Steven Soderbergh's Ocean's 13 back in 2007 (the Coen Brother's Burn After Reading in 2008 barely counts).
At this stage, beyond the announcement of its leading men, director, and genre, the project is shrouded in mystery. All we know is it's currently being bid upon by a handful of major studios ranging from Sony, Lionsgate, MGM, Universal, Warner Bros, to Annapurna; with the Big Three streaming platforms – Netflix, Amazon, and Apple TV+ – fighting over the digital rights.

According to Deadline, here's what we know about the upcoming Jon Watts-directed thriller starring George Clooney and Brad Pitt:
The storyline - which is largely being kept secret - follows two lone-wolf fixers who are assigned to the same job.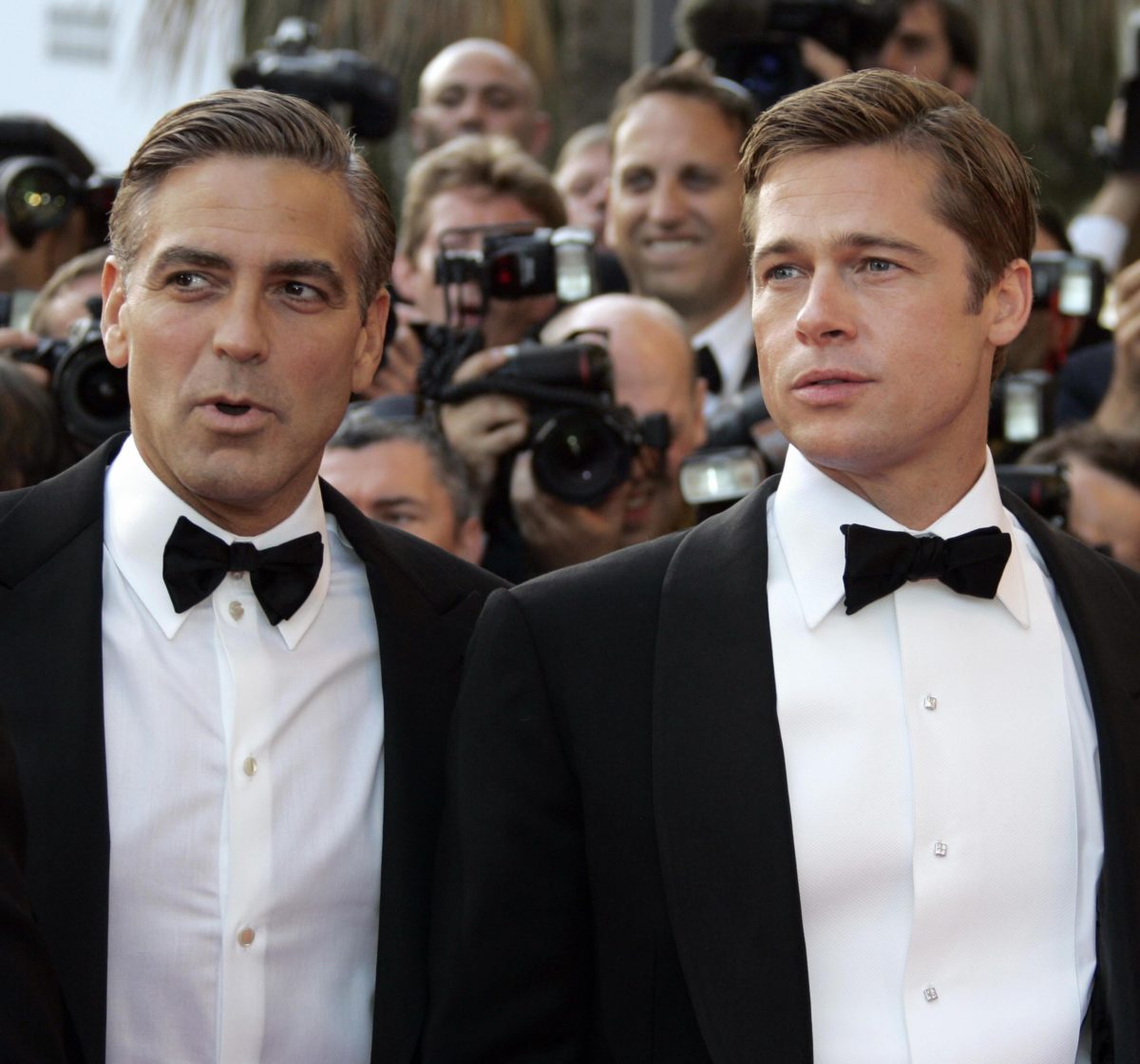 RELATED: Christopher Nolan's List Of Demands For His Next Film
---
---
In addition to lending their dramatic talents, George Clooney and Brad Pitt have also agreed to produce, the former through Smokehouse Pictures and the latter through his own company, Plan B Entertainment. Reports suggest both actors will receive "big paydays" around the eight-figure benchmark ($20 million or higher, writes The Hollywood Reporter). Which means the suits in some boardroom are probably hoping to recapture lightning in a bottle, and potentially cash in on the same franchise magic established by Ocean's 11.
As premature as it might be to call, based on the information provided so far, this has all the makings of another blockbuster hit. Aside from the undeniable chemistry between the blokes, stemming from a real-life bromance, George Clooney has explored similar territory with great success in the legal thriller Michael Clayton, written and directed by Tony Gilroy.
Portraying the eponymous attorney, Clooney's Michael Clayton is tasked with "fixing" problems for wealthy and high-profile clients at a prestigious New York City law firm, armed with his shady network of personal connections and encyclopedic knowledge of legal loopholes. Incidentally, it was released the same year Clooney and Pitt last inhabited the roles of Danny Ocean and Rusty Ryan.
Believe it or not, this isn't even the only major project on Jon Watt's plate right now. With both Spider-Man: Homecoming and Spider-Man: Far From Home under his belt, the director is about to complete the trilogy with the much-anticipated Spider-Man: No Way Home hitting theatres in December later this year – as well as being provided with an opportunity to make yet another Fantastic Four reboot for the Marvel Cinematic Universe (hopefully the last revision for a while).
We'll keep you updated with all the related news.