As he wraps up production on the upcoming spy thriller Five Eyes starring Jason Statham, British icon – Guy Ritchie – will now helm the project he was practically born to direct for Paramount: Ministry of Ungentlemanly Warfare.
Based on the non-fiction book of the same name written by Damien Lewis, the film will follow a top-secret "butcher-and-bolt" black-ops unit Winston Churchill formed during World War II, tasked with stopping German forces by any means necessary. The tight-knit group of the modern world's earliest "deniable" military attachment made a name for themselves by striking behind enemy lines and subverting the "gentlemanly rules of engagement" (hence the title). Think Inglorious Basterds meets Kingsmen.
Due to the fact that members were recruited knowing they would likely be killed, Churchill's war dogs attracted quite a colourful bunch, counting criminals, rogues, and survivalists amongst them. Led by Gus March-Phillips – "a wild British eccentric of high birth" – and Anders Lassen – "an aristocratic, handsome, bloodthirsty young Danish warrior" – the unit was described as a collection of "renegades and sociopaths" who were regularly jacked up on amphetamines. As per Deadline, "they won important victories against the Nazis, breaking all the accepted rules of warfare in the process, using deception and even bow & arrow to dispatch the enemy."
---
---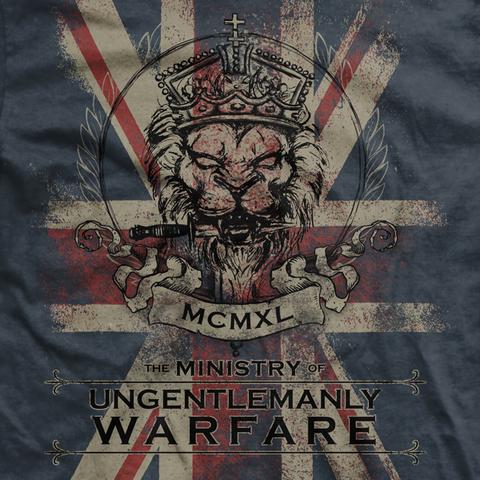 RELATED: Tom Hardy Signs On To Star In A Vietnam War Epic
According to the official book synopsis:
When France fell to the Nazis in 1940, Churchill declared that Britain would resist the advance of the German army–alone if necessary. Churchill commanded the Special Operations Executive to secretly develop a very special kind of military unit that would operate on their own initiative deep behind enemy lines. The units would be licensed to kill, fully deniable by the British government, and a ruthless force to meet the advancing Germans.
Ministry of Ungentlemanly Warfare was initially penned by The Fighter screenwriter Paul Tamsay and Eric Johnson, before undergoing a revision by Arash Amel (Grace of Monaco, The Titan, A Private War). The legendary Jerry Bruckheimer will serve as a producer, alongside Chad Oman, longtime Guy Ritchie collaborator Ivan Atkinson, and Paramount's own Vanessa Joyce.
Stay tuned for more details.