The Solo standalone might have tanked at the box office, but this recent auction just goes to show that Star Wars as a franchise will always be profitable – one way or another.
The blaster gun that Harrison Ford's Han Solo held by his side in Return of the Jedi has just been sold at a Las Vegas auction. The take-home price came to a very respectable $550,000 USD. And it gets weirder from there. As sources reveal the piece of memorabilia was purchased by Ripley's Believe It Or Not. Yeah, the one in the same.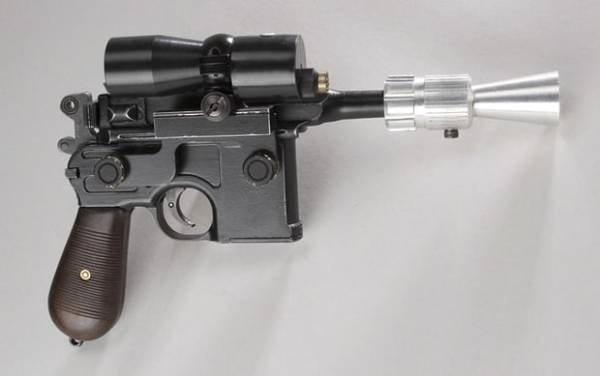 The prop weapon was not alone, however. In fact, it was just one of forty Star Wars items that hit the block, straight from the collection of the film's art director, James L. Schoppe. Other slices of the legacy from a galaxy far, far away included an Ewok axe which fetched $11,000 USD and a Biker Scout Trooper Blaster which fetched $90,000 USD. All from the same episode.
---
---
The only other item notable enough to earn a price of something even remotely close to Han Solo's blaster was the original Superman costume worn by the late Christopher Reeve in Superman III. It sold for $200,000 USD.
As we've learned from the original films which finds themselves being extremely relevant to the discussion of auctions (and life), it always helps to shoot first.