June. It signifies the last of the three most uninspiring movie months when you're living in Australia. The end of March normally means the last of the movies campaigning for the Oscars (in February) have been and gone. From April to July most of the movies worth seeing have all but dried up until it comes around to the US Summertime – affectionately known as 'blockbuster season'.
Everyone is aware that Jurassic World has opened and crushed the box office, Mad Max exploded out of the blocks, and Entourage is out and seems to be pleasing those who loved the TV show. Dwayne 'The Rock" Johnson has finished flogging San Andreas on his Instagram account, and word is out that Bradley Cooper's new rom-com Aloha is a shocker. Disney are set to lose around $150 million on Tomorrowland, but given what they have coming (in Star Wars) are still set to post a healthy profit at years end.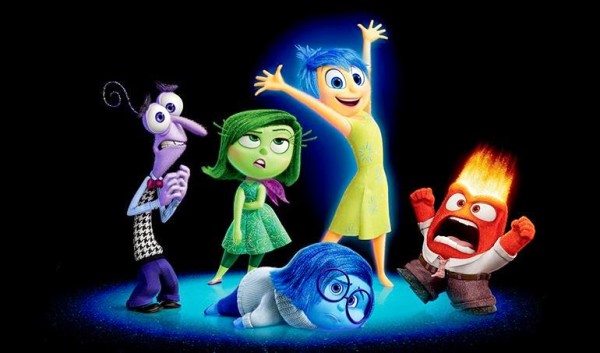 However, if you know where to look, every now and then little gems poke their heads waiting to be viewed. Most of the time they pop up and go by unnoticed. Get away from cinema chains and you might be able to catch films that won't otherwise be released until the very end of next year, early the following, or never at all!
---
---
So, here are a few options outside of the box worth seeing this month!
The Emperor's New Clothes– Limited Release
Not to be confused with The Emperor's New Groove, The Emperor's New Clothes has veteran British director Michael Winterbottom (The Trip, 24 Hour Party People) teaming up with the man of one thousand opinions Russell Brand. The documentary sees Brand taking his unique style of activism and aiming it squarely at the bastards at the banks. Simply put, the film is "a look at growing disparity between different economic classes".
Inside Out – General Release
Rocking a hugely positive 9.1 on IMDB, Inside Out is the new animation from Disney/Pixar. Although the film is about a young girl who moves from the Midwest to San Francisco, most of the story takes place inside her head, where her emotions – Joy, Fear, Anger, Disgust, and Sadness – try and navigate the move. Comedy stars Amy Poehler (Parks & Recreation, Saturday Night Live) and Bill Hader (Superbad, Tropic Thunder) lend their voices for what looks to be a uniquely funny and heartwarming look into the voices living inside our heads.
Marshland– Limited Release
A little foreign flavor goes a long, long way! Marshland is a thriller set in (surprisingly) the marshlands somewhere in Spain. We can't tell you a whole lot about the cast and crew, but this kind of looks like a Spanish True Detective-style affair. The film has won 10 Goya Awards, which is the top film award in Spain. As a serial killer runs amok two detectives poles apart must come together to find justice.
---
---
Partisan– Limited Release
Partisan is actually an Australian financed film directed by Melbourne's very own Ariel Kleiman. This is Kleiman's feature debut and he's done it in style, landing Vincent Cassel (Irreversible, Black Swan, Eastern Promise) as a father who has raised his son to be a trained assassin. In a different take on the coming of age story as drama sets in when the son begins to think and see the world through his own eyes instead of his fathers. The film looks eerie, atmospheric, and beautifully shot.
Slow West – Part of the Sydney Film Festival at Palace Cinemas – limited release
On limited release as part of the Sydney Film Festival at Palace Cinemas, Slow West stars Michael Fassbender (shame, X-Men: Days of Future Past), and local lads Ben Mendelsohn (Animal Kingdom, A Place Beyond The Pines) and Kodi Smit-McPhee (The Road, Dawn of the Planet of the Apes). The film has received positive reviews so far, as Smit-McPhee teams up Fassbender's outlaw in order to track down the woman he loves. The film is said to be an offbeat and fresh take on the often-tired Western genre.
Strangerland – Part of the Sydney Film Festival at Palace Cinemas – limited release
Another Australian film but this time co-financed with Ireland, starring Nicole Kidman (The Hours, Australia), Hugo Weaving (The Matrix Trilogy, Last Ride), and Joseph Fiennes (Shakespeare in Love, Enemy at the Gates). This is also part of the Sydney Film Festival, so it won't be out for long. A couple's two children disappear in a remote Australian town just before a massive dust storm hits. Be prepared for an intense mystery played out over the baron Australian outback.
Also Out This Month:
Hot Pursuit – Now Showing – Reese Witherspoon, Sofia Vergara.
---
---
Ted 2 – June 25 – Mark Wahlberg, Seth MacFarlane.