Say what you will about Martin Scorsese's recent output. The arrival of his films is still an event that warrants marking out your calendar. As for the matter of when we can expect Killers of the Flower Moon starring Leonardo DiCaprio, Jesse Plemons, and Robert De Niro, Apple's hotly-anticipated Western crime drama has now scrapped its November 2022 release date in favour of its originally intended 2023 premiere.
"Discussions between the filmmaker and the studio over bumping up the film's release to 2022 occurred after Will Smith's actions at the Oscars earlier this year changed Apple's release strategy for its Smith-starring slavery drama Emancipation," explains Variety.
"Scorsese is known for his arduous editing process with his frequent collaborator Thelma Schoonmaker. Despite wrapping in September 2021, the $200 million Killers of the Flower Moon won't be ready in time for this Oscar season."
---
---
RELATED: Martin Scorsese Is Reuniting With Jonah Hill For His Next Movie
So what's the current plan?
According to Deadline, the film will receive a global showcase premiere at the 2023 Cannes Film Festival scheduled for next May, meaning we probably won't be experiencing it anytime before that.
Additionally, in a development that could apparently be the "future template for streamers to recoup some of the mega-budget" from its major flicks, Killers of the Flower Moon might be rolling out with a "full-blown" theatrical release with Paramount (a studio that was always part of the deal).
Based on the bestselling non-fiction book by journalist David Grann – as well as the real-life historical events said book explores – this story has been ripe for adaptation long before Scorsese set his Academy Award-winning sights on it. For reference, screen rights alone were subject to a $5 million bidding war
In the 1920s, Native Americans from the Osage tribe became the "richest people in the world" after large oil deposits were discovered beneath their reservation. Not long after, several members of the tribe were murdered one by one in various ways.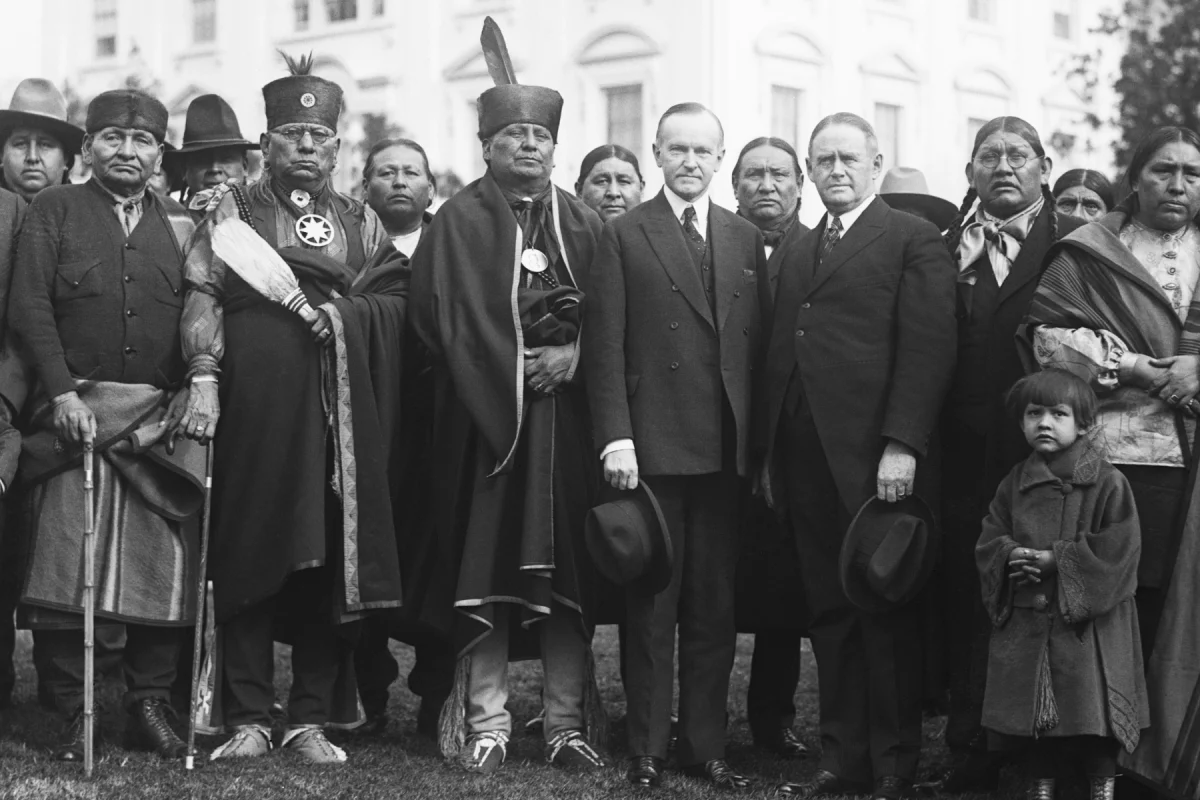 Officially, the body count reached at least 20. Investigations have estimated the real figure is somewhere in the hundreds. What occurred has since been acknowledged as "one of the most sinister crimes" and "one of the highest-profile serial killings" ever witnessed by America during the 20th century.
---
---
Killers of the Flower Moon also delves into the birth of the FBI and its first Director, J. Edgar Hoover; both tasked with investigating the atrocities. Incidentally, Leonardo DiCaprio has previously portrayed Hoover for Clint Eastwood's 2011 film J. Edgar. This time around, however, DiCaprio has chosen a far less heroic role.
In the first draft of the screenplay written by Eric Roth, he was positioned to play a "federal agent working for the newly-established FBI" by the name of Ernest Buckhart who heads to the Osage Nation to solve a series of murders. But the leading man had other plans and pushed for rewrites (which caused some production delays).
"Leonardo [DiCaprio] wanted some things changed [in the script] that we argued about. He won half of [the arguments]. I won half of them," explained screenwriter Eric Roth (Forrest Gump, A Star Is Born, Dune).
"My screenplay, I think, was accurate to the book. It's the story of Osage Indians, 1921, the poorest people in America who discover oil in this terrible land in Oklahoma where they've been driven to."
"Then every killer in America comes to kill 184 of them for their money, but this really heroic guy comes in [to help]."
RELATED: Christopher Nolan's 'Oppenheimer' Unveils First Look At Cillian Murphy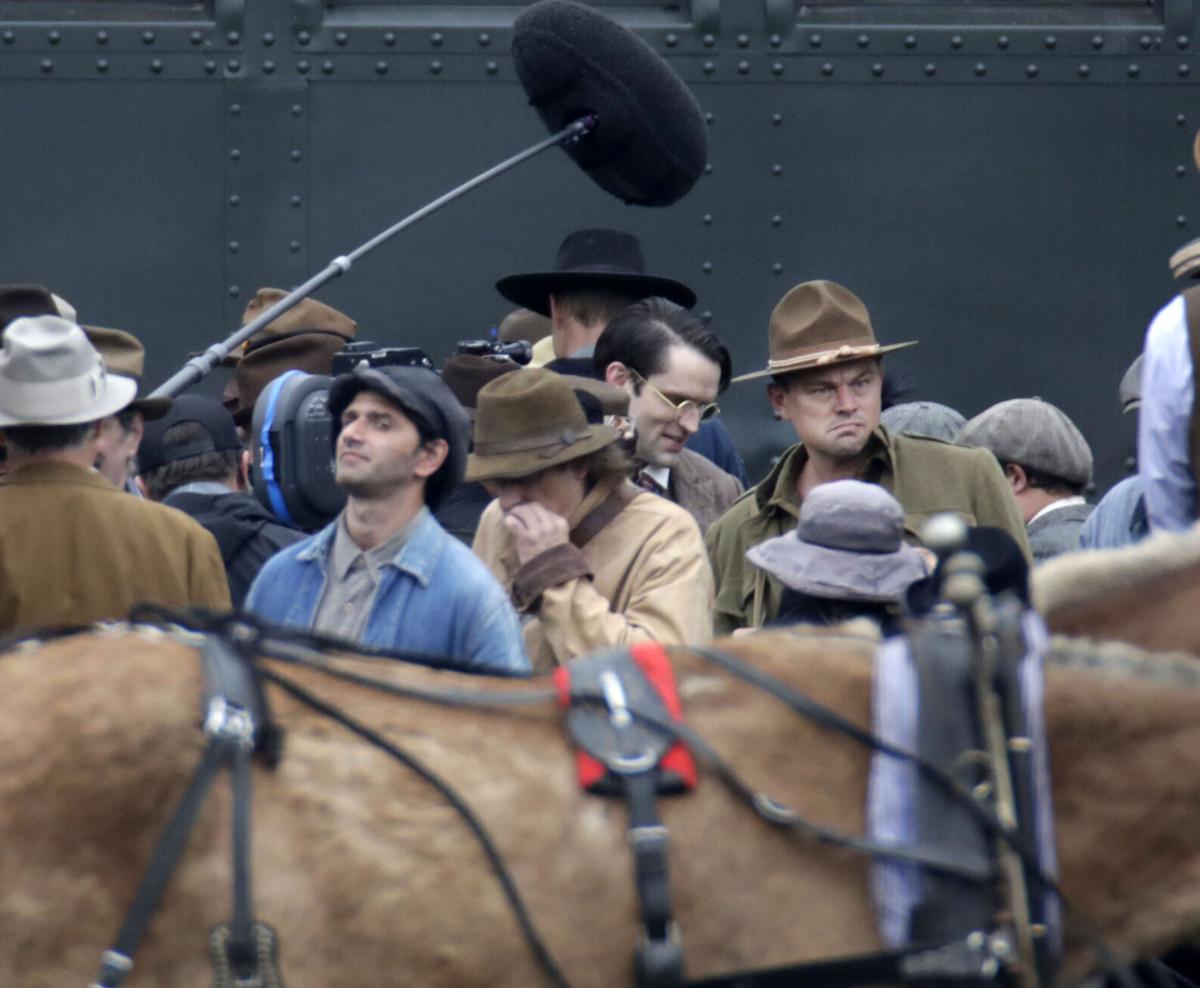 The Hollywood Reporter indicated this revised iteration of the screenplay will see DiCaprio portray Tom White, nephew of Robert De Niro's character, William Hale – the film's villain and long-suspected killer. DiCaprio's Tom White is "torn between love and the evil machinations of his uncle." The role of Special Agent Ernest Buckhart has since been taken over by wish.com Matt Damon, Jesse Plemons.
Roth added: "I wouldn't say [Plemons is] the lead. I would say that he was the designated hero."
---
---
"I think the parts are pretty equal and they were always equal to a certain extent, and Leo's part is very complicated and very interesting."
"It's a smart part for a smart actor to play. I mean, if Montgomery Clift was alive, I think he might think of playing him."
Other cast members you can expect include Lily Gladstone as Mollie Burkhart, Tantoo Cardinal as Lizzie Q, John Lithgow as Prosecutor Leaward, Brendan Fraser as W.S. Hamilton, Sturgill Simpson as Henry Grammer, and more.
We'll update you when Killers of the Flower Moon locks in an official release date beyond the open window of post-May 2023. The good news? It already sounds like it'll be worth the wait…
"I know Marty's trying to make a movie that's probably the last Western that would be made like this, and yet, with this incredible social document underneath it, and the violence and the environment. I think it'll be like nothing we've ever seen, in a way. And so this one is, to me, one for the ages."

Eric Roth, Collider Interview (April 2021)