Marvel Studios President Kevin Fergie sent fans into meltdown at San Diego Comic-Con over the weekend after he revealed the latest developments regarding Phase 4 of the Marvel Cinematic Universe.
During a 90-minute panel session, Fergie announced Phase 4 will include 10 new films and television shows beginning with next year's Falcon and the Winter Soldier, set to hit screens in Autumn. The other titles announced were Black Widow (May 1, 2020), The Eternals (November 6, 2020), Shang-Chi and the Legend of the Ten Rings (February 12, 2021), WandaVision (Spring 2021), Loki (Spring 2021), What If…? (Summer 2021), Doctor Strange and the Multiverse of Madness (May 7, 2021), Hawkeye (Autumn 2021), and Thor: Love and Thunder (November 5, 2021).
Although Fergie remained tight-lipped around many of the intricate details behind each project, he was more than happy to announce the surprise return of Natalie Portman to the Marvel universe, with the talented actress playing a female version of Thor in the Taika Waititi directed Thor: Love and Thunder.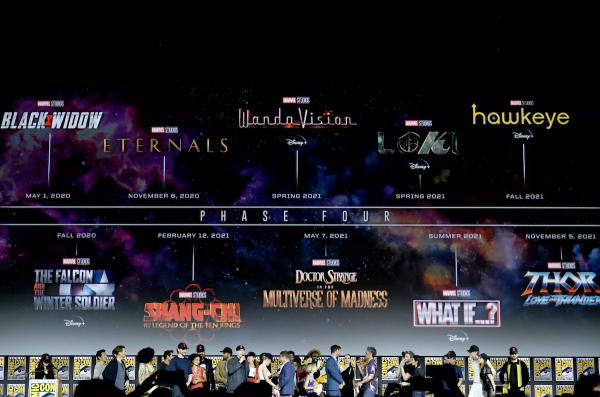 Fergie also quietly let it be known that Mahershala Ali had signed on for a Blade reboot and that Doctor Strange and the Multiverse of Madness would be the first Marvel horror film.
Sadly, there was no news on the status of future Fantastic Four and X-Men projects, but Ali as Blade is enough to keep most fans happy for now.
---
---
RELATED: The complete Marvel cinematic universe viewing order