This is the second time in just over twelve months that I've directed questions at Michael Imperioli. The first time didn't go so well.
Last May, Imperioli was in Australia as part of The Sopranos In Conversation talking tour. This was pre-COVID, and Sydney's Enmore Theatre was packed out, heaving with fanboy energy.
Michael Imperioli was joined by Steven Schirripa (Bobby 'Bacala') and Vincent Pastore ('Big Pussy' Bonpensiero), and while they made for solid deputies and capable capos, it was Michael who stole the show.
---
---
And of course, he did, because we were all there for Christopher Moltisanti, Tony's off the deep end deputy-in-training. The flawed nephew, the frustrated screenwriter, the funny one, the one we could all relate to.
The show concluded with a Q&A session, so I lowered my beer and raised my hand, determined to cut through the boring stuff and hit them with something real.
In my mind, I'd prepared an insightful question for Michael about what it was like to work with James Gandolfini, a legend of the screen but a man who battled demons.
But when it came time to speak, I fumbled over my words and ended up delivering something that sounded dangerously close to an accusation. Here I was trying to rustle up dirt on their dead best friend.
Understandably, the men on stage were fuming. When Steve Schirripa encouraged the crowd to boo me, the crowd did as they were told. A public shaming by the cast of The Sopranos: file that under Things I Won't Forget.
A lot has changed since that time. For one thing, sold-out crowds are a distant memory thanks to COVID. But what hasn't changed is our fascination with a show that ended more than ten years ago.
And on that note, COVID is an excellent place for our second chat to start.
---
---
Lockdown & Loaded: Popularity In The Pandemic
When COVID-19 upended the world in early March, it triggered a domino effect of disruption. Daily routines were discarded as we scuttled indoors, looking for anything that would make us feel better, and restore the illusion of control.
Some drank for distraction, others baked sourdough, but it turns out a lot of people killed time by watching The Sopranos. The legendary HBO show, which aired from 2001 to 2007, becoming the surprise sleeper hit of the pandemic.
Possibly seeking comfort in the familiar, original fans flocked back to a show they knew and loved. And then they posted about it on social media.
Of course, social media is the great amplifier of all recommendations and increased chatter about The Sopranos led to a fresh audience discovering the murky underworld of the New Jersey mob.
Before long, both old and new fans were celebrating the genius that is The Sopranos.
According to HBO stats viewership in the United States skyrocketed 179% through the network's on-demand HBO NOW during COVID. Closer to home, the entire series was consistently amongst the most-watched shows available on Foxtel Now/Binge.
But it wasn't solely fans who found themselves drawn back to the show during the pandemic; it piqued the interest of some Sopranos stars too.
Much of the principal cast have been vocal in their refusal to rewatch the show since the death of James Gandolfini in 2013, none more so than Michael Imperioli.
The 54-year-old played Tony's hot-headed nephew, Christopher Moltisanti, and their flawed fuck-you-love-me dynamic was a crucial part of what made The Sopranos so watchable.
The close relationship between the characters meant James and Michael spent most of their time together on set. When James Gandolfini passed away, Michael reeled from the loss and promptly distanced himself from the show that made him.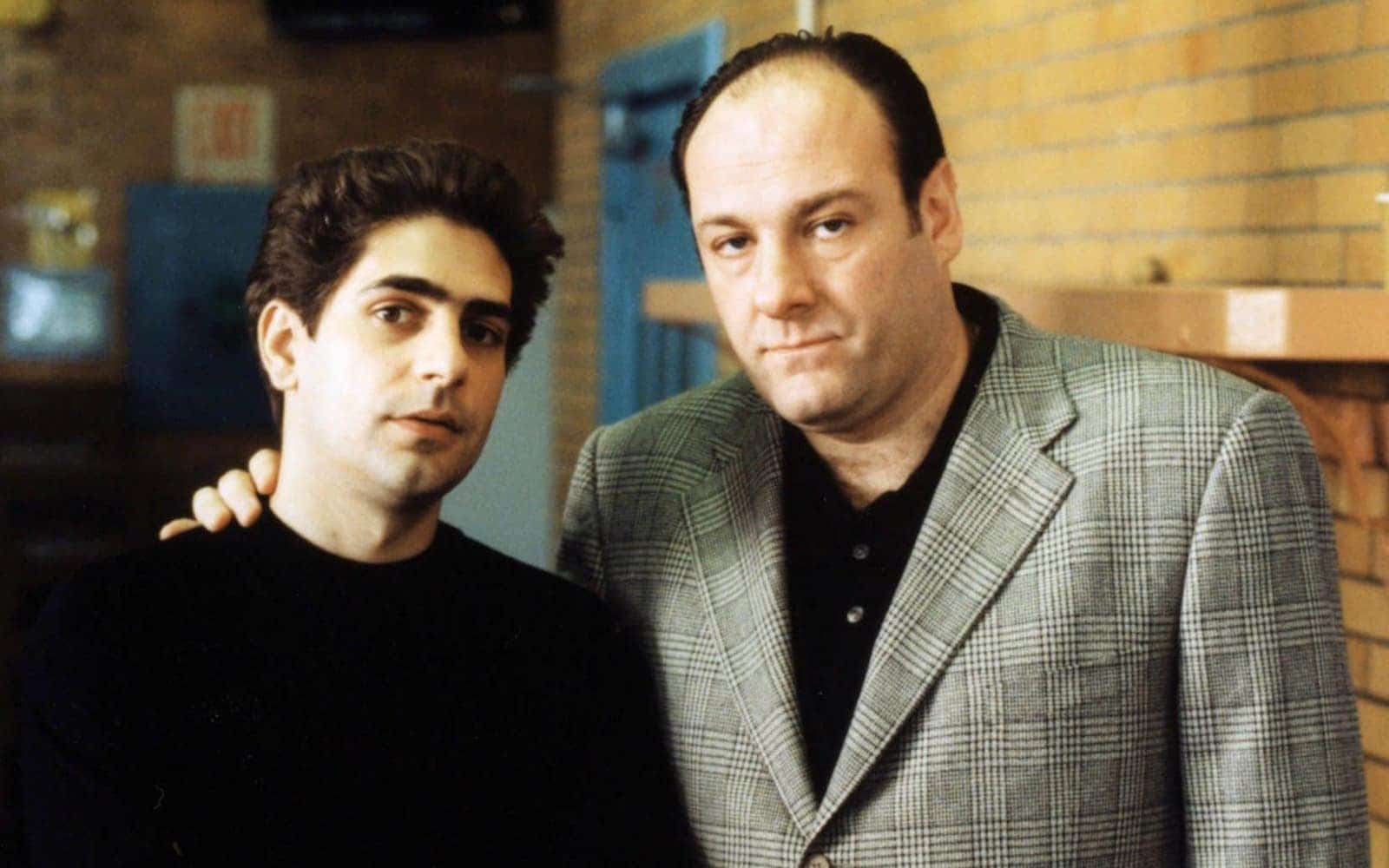 "I did watch every episode when they went to air, but I haven't revisited since 2007 when the finale aired," Michael says over Zoom from his home in California.
"It was a big chunk of my life, and I was ready to move on, and when Jim died in 2013 it became really painful, the idea of ever watching it again became too painful."
In the years since the finale aired, Michael had busied himself working across TV and film, while occasionally joining Sopranos talking tours. A way of reliving the show, without having to rewatch it.
In 2019 Michael and co-star Steve Schirripa, who played Bobby Baccalieri, were approached about a possible rewatch podcast.
---
---
"Three different producers offered podcasts, but I wasn't considering it."
But when the perfect storm hit – COVID, a captive audience and a need for closure – the idea started to make sense. Instead of shutting down, Michael Imperioli opened up.
"I thought, OK, let's do it. So the plan was to record the first episode on March 25 in the studio in New York, and then the whole world changed. I lost two friends to COVID, so then we decided to forget it," sighs Michael.
"But because everyone was stuck inside and binge-watching The Sopranos the fans started crying out for it. Steve and I decided to move ahead, create the definitive podcast on the show, a way to say goodbye."
The result is Talking Sopranos; a rewatch podcast that travels through the series episode by episode. Michael and Steve share secrets from the set, speak to the people who lived it. Actors, writers, directors, and yes, even the show's creator, David Chase.
"David is coming on in a week and a half, so that will air after the new year," says Michael.
"That will be an interesting one, however long he wants to talk, we will allow him."
---
---
Looking Back, Moving Forward
These days Michael Imperioli is more about meditation than the mafia. Sitting in his home studio in Santa Barbara, the once jet black hair has faded to grey, prayer beads adorn his neck.
A practising Buddhist, Michael hosts a weekly meditation class online where he encourages dharmic discussion on the afterlife. Basically, he's a million miles away from the rage-fuelled Moltisanti.
He became a Buddhist in 2007, the same year The Sopranos ended; the two timelines are no accident.
"I needed to address some stuff internally. When the show ended, and I went to my first Buddhist teaching, and it stuck," says Michael.
So how does the born-again Buddhist feel when he watches himself playing a thirty-something mobster, determined to cause as much chaos as possible?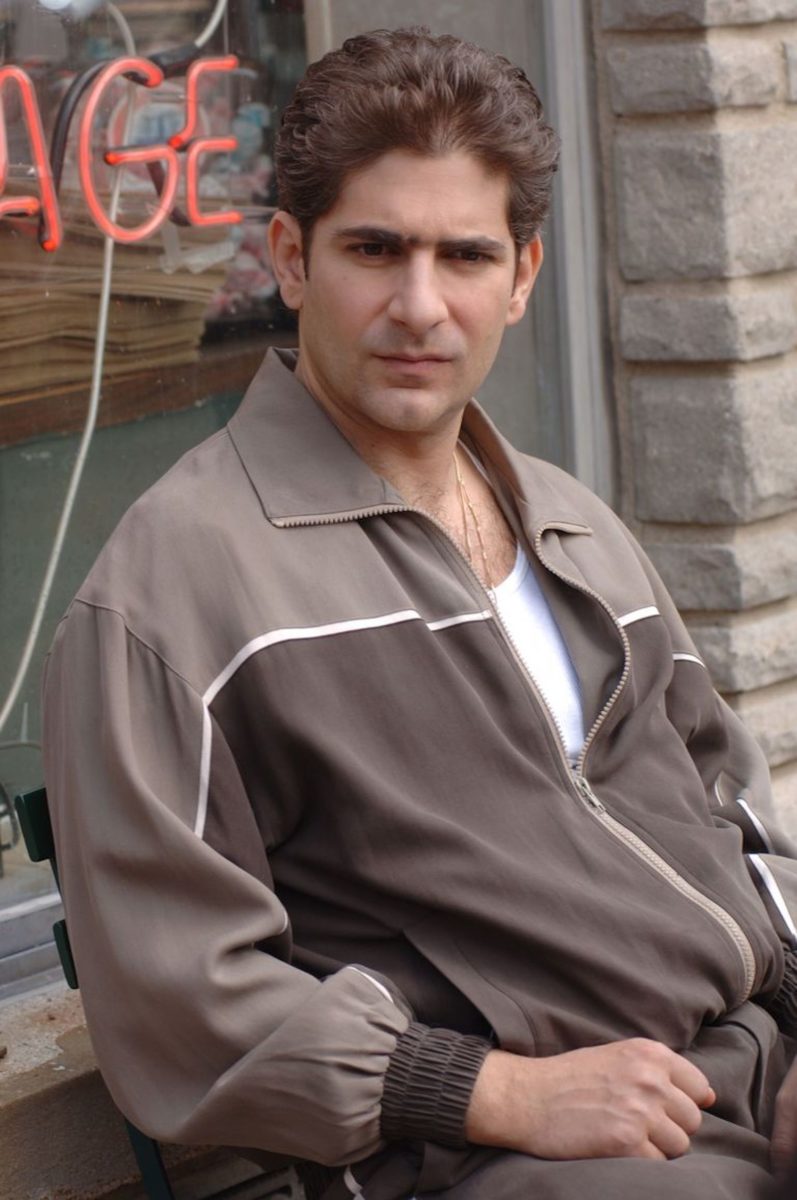 "As an actor, I find it odd to watch back. There are some scenes where I really like what I'm doing and some scenes where I cringe at myself," laughs Michael.
"Generally, I've noticed just how good the show is across the board. I took it for granted during filming, but after watching it back, it was so well done."
---
---
"A lot of shows don't stand the test of time, they're great at the time, then you look back, and they don't age well. Seinfeld is eternal, The Honeymooners is eternal, and The Sopranos is in that ilk."
Slipping back into Sopranos-land has delivered joy and heartache in equal measure for the actor. In one breath, Michael beams while reminiscing about the magic of those early days; the casting, the experimenting, the feeling of making something special.
"Stevie Van Zandt, who played Silvio Dante, had never even acted before," laughs Michael.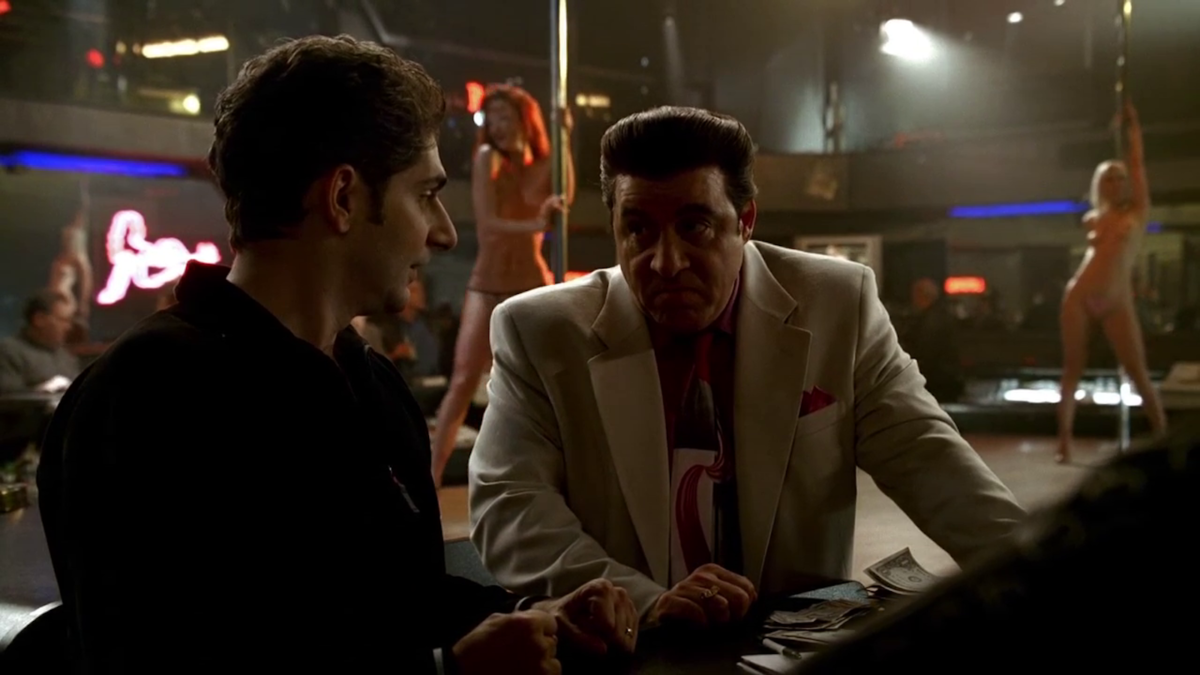 "He was a part of Bruce Springsteen's E! Street Band, so he knew how to perform, but still he was thrown among people who had alot of experience."
"But when you watch it back, he held his own and then some. That first day on set, I remember being so thrilled to be with little Steven. I grilled him about the history of the E Street band, asked him about Bruce, I was a big fanboy."
He's also been able to appreciate the work of cast members he didn't share screen time with.
"I've been reminded of Jamie Lyn Siegler's immense talent. I only worked with her in a few scenes, but we're up to season four of the show on the podcast, and that's when Meadow Soprano is going to college, she's gone from being a kid to being a woman now," explains Michael.
"Some of the scenes with Jim, her acting is tremendous. The college episode with Tony and Meadow is one of her finest episodes; they're both at the top of their game."
As the conversation drifts to Jim, it's impossible not to pick at the wound that is his passing. James Gandolfini died of a sudden heart attack in Rome on June 19, 2013. He was only 51.
"I miss him alot," says Michael, eyes drifting down. It's here the angular face that made Christopher so expressive returns, the flashes of emotion too raw to hide.
"It's bittersweet looking back on it, seeing him and I together. It's more sweet than bitter, though. I acted with Jim more than I've acted with anyone else, and for that, I am really grateful."
The pair last saw each other just two weeks before Gandolfini died, a meeting that sticks in Michael's mind for all the wrong reasons.
"Steve had written a children's book that was made into a movie, and a bunch of us were in it, we were at a premiere of that in LA," recalls Michael.
"He looked great, he was relaxed, he said to me, 'I feel like the hoopla, and nonsense and buzz around The Sopranos is dying down, I feel like I can finally be normal again.'"
Two weeks later, Jim was gone, and Michael hadn't watched another frame of The Sopranos – until now.
"In that way, Talking Sopranos has felt cathartic, it's given me a little closure [on his death]," admits Michael. "Maybe after we finish the podcast, it'll be easier to step away finally."
The Episodes That Mattered
Ever since David Chase made the most ballsy decision in the history of TV finales – cutting to black – closure has been hard to come by for Sopranos fans.
The debate around Tony's death continues to rage to this day, but while fans may salivate at the idea of a Talking Sopranos breakdown of the finale, Michael is unsure of how to feel about it.
"I haven't seen the finale since it originally aired, HBO flew us to Florida, and we all watched it together," recalls the actor.
"I thought it was brilliant, but then as the credits rolled, I felt an intense sadness knowing that was the last time we'd all be together as a family."
In terms of the podcast, there are several that Michael prefers to revisit.
"I love the episode with Christopher's intervention [The Strong, Silent Type] that's hilarious," laughs Michael.
"I'm also excited to revisit the moment when Adriana tells Christopher she is working for the FBI [Long Term parking]. It's a heavy episode with a lot of big moments, kind of the beginning of the end for Adriana and Christopher."
Perhaps the most loved episode of The Sopranos is Pine Barrens. Consistently voted a fan favourite, the episode follows Paulie and Christopher as they battle the elements in South Jersey while trying to kill 'The Russian."
"We're doing Pine Barrens next week; I'm very excited about that one because Steve Buscemi, who directed the episode, is our special guest."
The enduring appeal of Pine Barrens perfectly marries up with the enduring appeal of both the show itself and Christopher Moltisanti. In the space of sixty minutes, we bear witness to the full range of the HBO drama: humanity, hilarity, unflinching violence and everyday mundanity.
For fans of Christopher, it is Moltisanti at his scintillating best, holding up a mirror up to the viewer and asking: do you see yourself in me?
When Paulie nearly flogs the Russian to death with a floor lamp, it is Christopher who remains level headed. But a few scenes later his ruthlessness bubbles to the surface as he hunts the Russian through the snow.
But perhaps the fandom of Moltisanti can be most easily traced back to one thing; he is fucking funny.
Christopher frequently uses humour to scatter the tension, a tactic we can all relate to.
After Paulie explains that the Russian was an interior decorator, Christopher replies: "But his house looked like shit?"
Spoilt For Choice
While Talking Sopranos has proven itself to be the most popular Sopranos-spin-off pod – five million downloads and counting – it is far from the only pod.
Several members of the cast have made a beeline for the recording booth, capitalising on the current appetite for all things Sopranos.
Drea de Matteo who played Adriana hosts Made Women; a rewatch podcast that focuses on the female characters. Sopranos' siblings Jamie Lynne Sigler, and Rober Ilher host Pajama Pants, a more general chat-based podcast. Finally, you've got Fuhgeddaboudit hosted by Vincent Pastore AKA Big Puss.
"I've appeared on all the podcasts you just mentioned," smiles Michael diplomatically.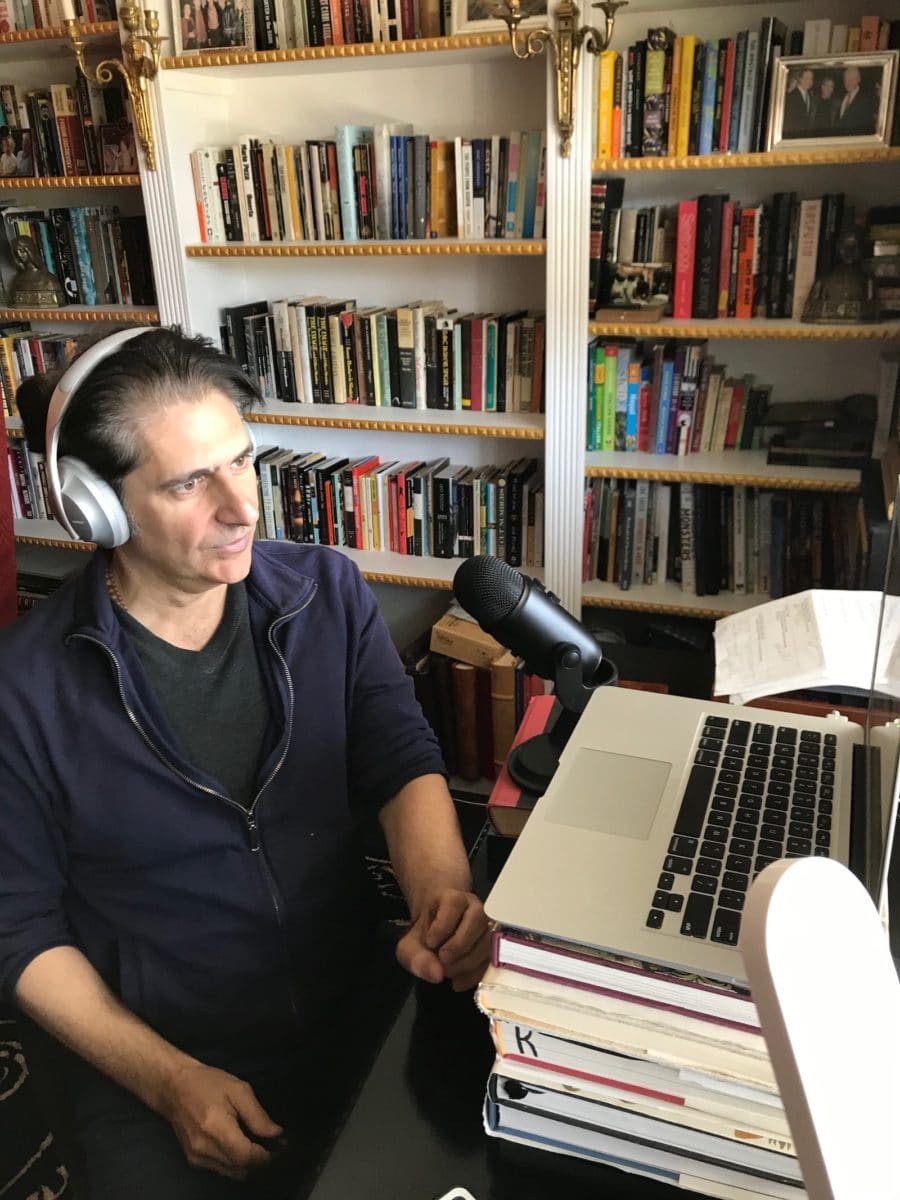 "And they're great, but ours is more of deep dive on the show, analytics of the film making, the writing, taking people behind the scenes."
If there is any doubt that The Sopranos' second wind is blowing a gale, look no further than the upcoming prequel, The Many Saints Of Newark.
Created by David Chase the movie tells the story of a young Tony Soprano rising through the ranks on the streets of New Jersey in the 1960s. Interest in the project has been fuelled by the fact that James Gandolfini's son, Michael, has been cast in the role of young Tony.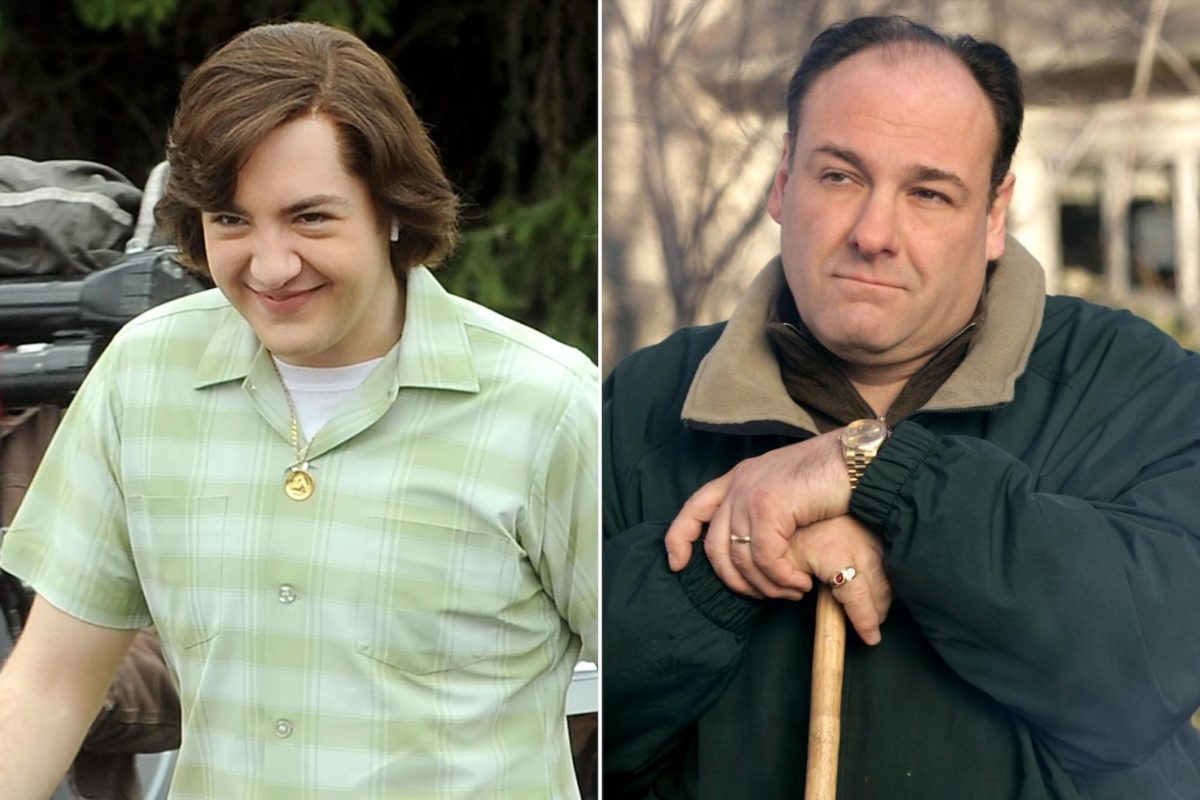 "I've known Michael since he was a baby, he was born shortly after my son, and he's a great kid," says Michael.
"I haven't seen him act, but I know David [Chase] made sure he auditioned for the role of Tony, and David worked to make sure he was right, he wanted the right fit, it wasn't a case of simply getting the gig because he is Jim's son."
An Unfortunate Coincidence
As our Zoom call comes to an end, it's time for a question every Sopranos fan has asked themselves at least once: how close did the mafia get to the show?
During its six-season run, The Sopranos was lauded for the accurate way it portrayed modern mob life, the show becoming a favourite for real-life wise guys.
David Chase has previously claimed the only constructive feedback he received from the mafia was about a scene in the pilot showing Tony Sopranos wearing shorts at a barbecue.
"A don doesn't wear shorts," was the advice from the mob. Clearly, organised crime was watching, but they didn't always like what they saw.
"I had a couple of run-ins," admits Michael. "One night I was at a bar I owned in New York, it was closing time, and there was one guy alone drinking, I told him it was time to go, and he told me, 'You're making a lot of people in Jersey unhappy.' And then he left."
"But you can never be sure if that's the real deal or just some guy who wants to be an asshole," laughs Michael.
"For the most part, anyone who says they are connected, or in the mafia, then they're probably lying, if you're a made guy, you don't let it be known."
Michael Imperioli's only other brush with the mob came thanks to an unfortunate case of mistaken identity.
"In one of the Sopranos episodes I wrote, From Here To Eternity, I included a character called Ronnie With The Arm, which was based on this girl Veronica I went to school with who had a birth defect related to her arm," explains Michael.
"As it turns out there was a mobster in New York at the time called Ronnie, and he had one fucking arm, seriously can you beleive it?! A good friend of mine who is connected called me up and said, 'Look they're upset, the guys aren't happy.'
Two people named Ronnie with one arm, what are the chances?!
"It was a complete coincidence," agrees Michael.
"Had I known that I never would've included it, we didn't want to draw the ire of the mob or be disrespectful."
And with that, Michael Imperioli leans forward and flashes a smile while searching for the End Call button on Zoom.
"How do you finish this thing?" he says to himself, and then a moment later, he's gone.