These days, it's rare to be overwhelmingly excited about a film based on the talent alone. Serenity, however, is one such rarity. Buckle in, you're about to blown away by the names I'm about to rattle off alone.
Written and directed by the creator of Peaky Blinders, Steven Knight, this film seems as though funding was no issue given the star power at hand. Leading the cast are Academy Award winners, Matthew McConaughey and Anne Hathaway, reuniting on screen for the first time since Interstellar.
Supporting them will be Academy Award nominees, Diane Lane (Secretariat, Trumbo) and Djimon Honsou (Blood Diamond, Furious 7), as well as Jason Clarke (Zero Dark Thirty, Dawn of the Planet of the Apes). Yeah, they're not pulling punches on this one.
---
---
The film will follow the taut, neo-noir drama of a fishing boat captain (McConaughey) who must kill his ex-wife's (Hathaway) violent new husband (Clarke). The plan is ostensibly simple. Take the new husband out on a fishing trip and execute him. What follows is much murkier and a whole lot weirder than how its been described here, as struggles of morality and reality (yes, reality) come to the fore.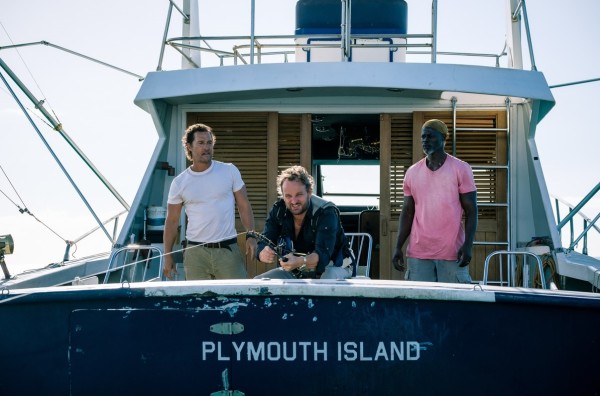 Watch the full trailer above,