After months of teasing the coming cartel carnage and taut, deceit-rich drama to come, Netflix has finally released a full-length trailer for Narcos: Mexico season two. And by the looks and sounds of things, it's knives out at all sides for the newly ascended Godfather Félix Gallardo (portrayed by Diego Luna).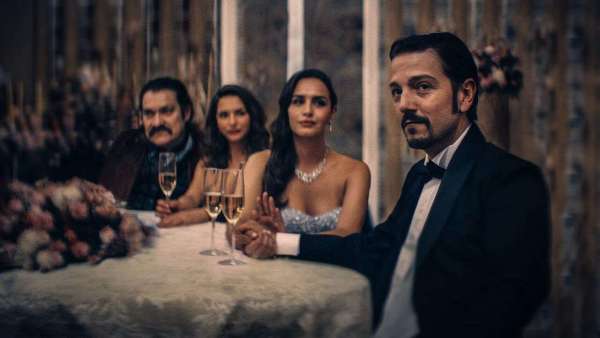 As the official synopsis indicates:
'Narcos: Mexico' Season 2 continues the story of Miguel Ángel Félix Gallardo, now the Godfather of the first Mexican cartel – the Guadalajara cartel – as he struggles to maintain control, grow his empire, and reconcile the betrayals and sacrifices he had to make on his way to becoming El Padrino.

---

---

As friction between the different "plazas" of his cartel rises, Félix's control over the situation slips. Meanwhile, the death of DEA agent Kiki Camarena at the hands of the cartel and corrupt politicians brings a hailstorm of retribution to Mexico.

"Operation Leyenda" led by the dogged DEA agent Walt Breslin, whose methods aren't always by-the-book, targets Félix Gallardo and his chief lieutenants, adding to the instability and volatility of the cartel.
Narcos: Mexico season two will be available to stream on Netflix from February 13th.
Check out the full trailer above
RELATED: Everything We Know About 'Narcos: Mexico' Season 2.