Ever the brazen, bold, and ballsy platform – Netflix has confirmed they are currently developing a film about Pablo Escobar's 'cocaine hippopotamuses'.
In terms of tone, it will apparently be in the ballpark of Tropic Thunder meets The Hangover. Because we certainly weren't expecting The English Patient meets Schindler's List.
Entitled Cocaine Hippos, the story will be inspired by far more reality than you'd initially thought possible. In the 1980s, the Colombian drug lord proudly owned an entire menagerie of exotic animals that were not native to his home country. Giraffes, elephants, zebras, and of course, hippos.
---
---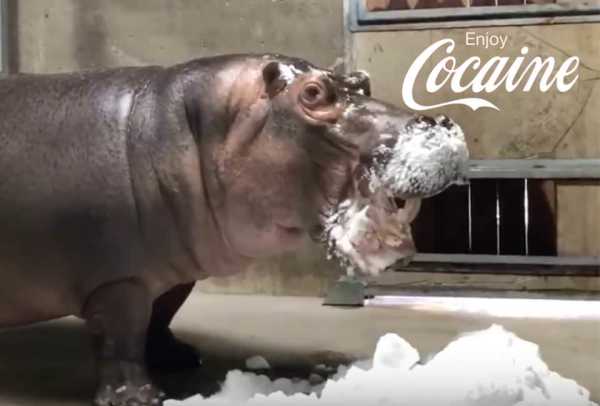 When Escobar was later killed in 1993, the animals were taken away. Except for the hippos, who are not only quite a logistical nightmare to transport… they're also aggressive if approached incorrectly. The hippos were subsequently left unattended, eventually populating the geography, becoming an invasive species, and now pose something of an ecological problem in Columbia.
According to The Hollywood Reporter, the working synopsis is as follows:
Cocaine Hippos will follow a group of friends who stumble across a clue leading to Escobar's lost treasure. They then embark on a wild trip that pits them against con men, local drug lords and the deadly hippos that Escobar smuggled into Colombia back in the '80s.
The script will be penned by Jordan VanDina, who you may know as a staff writer for the hit show, What Would Diplo Do? As of now, the only acting talent attached to Cocaine Hippos is Jermaine Fowler (Sorry To Bother You, Coming 2 America).
Cocaine Hippos will join Netflix's growing lineup of cocaine-related content. Primarily, The Legend of Cocaine Island starring Will Ferrell. Which also promises to be good fun.
RELATED: Will Ferrell To Star In Netflix's 'The Legend Of Cocaine Island'
---
---