If you've ever wanted to live out your dreams of being Darth Vader (or maybe that's just me?), now's your chance, with an extremely rare and original Vader costume heading to auction next week.
The iconic suit was created by Star Wars costume designer John Mollo in London during 1979 and worn by actor David Prowse during the filming of The Empire Strikes Back. The suit is in great condition considering its age and includes Vader's infamous black helmet, chest box, body plates, capes and gloves.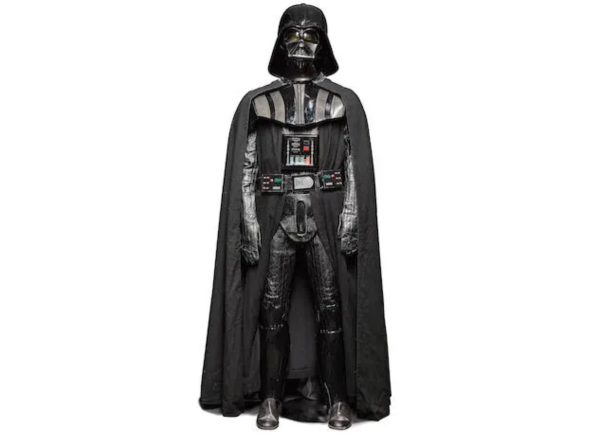 The costume is currently owned by Bryce "Kermit" Eller, a Darth Vader impersonator who appeared at film premieres and conventions as the Jedi Master turned Sith Lord. Eller even wore the suit to the 1978 Academy Awards where Star Wars: A New Hope took out a number of awards, including Best Costume Design.
---
---
That time when Darth Vader, Princess Leia and some Stormtroopers modeled at the Oscars before "Star Wars" won Best Costume Design. #Maythe4thBeWithYou pic.twitter.com/TS5revsasR

— The Academy (@TheAcademy) May 4, 2019
So why is Eller selling the suit after all these years? Turns out he saw dollar signs when he discovered his friend, film director William Malone, sold the original Robby the Robot from the 1956 film Forbidden Planet for a record AU$7.7 million. While Eller understands he won't make that much money from the sale, he's still asking for a decent amount, with the suit being auctioned by Bonhams with a starting price of AU$2.85 million.
If you're keen on finding out more about this iconic costume or even placing a bid when the auction kicks off on May 14, head to Bonhams' official website.
May the Force be with you.
RELATED: $100 million Star Wars series 'The Mandalorian' has begun production
---
---